COMMUNITY INVOLVEMENT
"Giving a piece of ourselves back"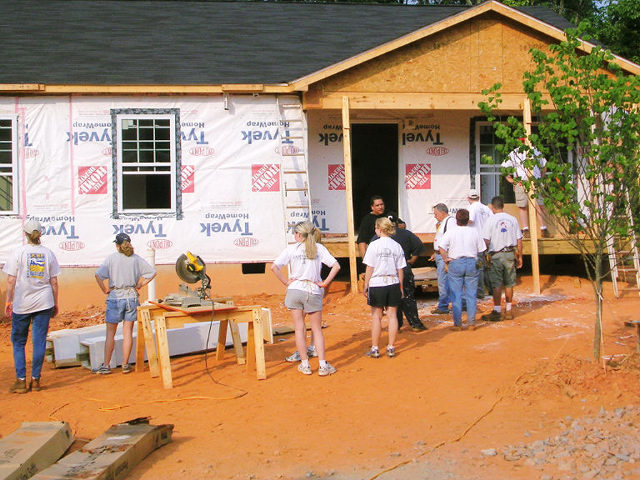 Habitat House built for the Pearl Family by Pacesetter Associates
PACESETTER IN THE COMMUNITY
We don't do our work for the attention. We do it for each other. We do it for our customers. Why wouldn't we give back to the communities that help us do the impossible?
Specifics:
Paid time-off for associates to volunteer with Pacesetter's Partner Organizations of Innovation, and/or time to give back to the non-profit teams our people feel called to serve
Yearly participants in Susan G. Komen 3-day walk
Fundraising and donating to local charities
Local School Partnerships
Boys and Girls Clubs Partnership: students create the artwork hanging throughout our headquarters (using supplies provided by Pacesetter)
DONATE TO 3-DAY
Giving back
This year, Team Pacesetter has put together a beautiful book, interviewing the walkers and volunteers about why they walk. The Book of Hope is a fundraising project for the Susan G. Koman 3-Day Walk, and is a testament to camaraderie, family, and the strength of love. With a beautifully-illustrated cover, the pages of the Hope book are full of the stories from real people, all around the country, who have participated, full of hope, inspiration, courage and strength. Available with a donation to the Team Pacesetter 3-Day Walk fund-raising campaign.
Join us as we take on an incredible challenge. The Susan G. Komen 3-Day isn't just a 60-mile walk over the course of three days–it's a journey to the end of breast cancer. We won't stop until breast cancer does. We walk so others can live!
Please click the button to donate to our team!