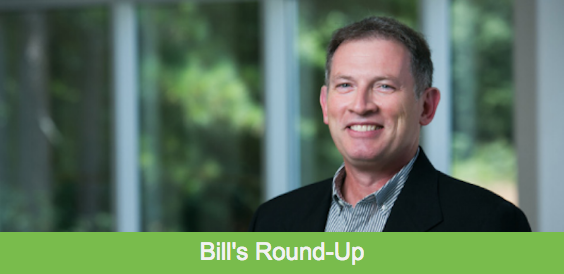 As we look towards the start of the third decade of the new millennium, there is a lot to be thankful for, and a lot to look forward to. As the coming decade unfolds, there will no doubt be more gossip and chaos to root through. As our 34th president, Dwight D. Eisenhower once said , I have one yardstick by which I test every major problem – and that yardstick is: Is it good for America? Let's focus on that old wisdom in the new year.

---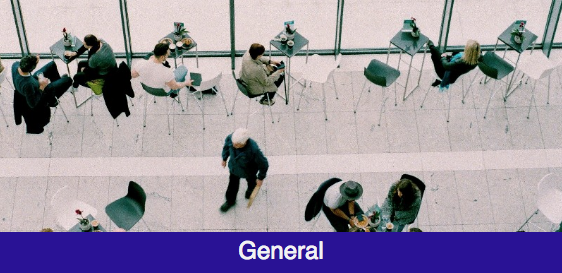 + One of the U.S. stock markets best-performing indexes reached a new psychologically significant mark last Thursday, as the major indexes head to year end with the best gains in years. The technology-heavy Nasdaq Composite Index closed at 9,000 for the first time ever Thursday, finishing above 9,022. The Nasdaq climbed to 8,000 at the close on Aug. 27, 2018 and gains from some of the tech behemoths have helped the index to generate a return of about 36% so far this year. Shares of Microsoft have gained more than 44.8% since August of 2018, while those for Apple have gained 33% over the same period. It took 335 trading days to traverse 1,000 points for the index.
Nasdaq Composite Milestones

1st close at level          Nasdaq closing level   # of trading days to next milestone (from 1st close)

1000 July, 7, 1995             1005.89                       6,171

2000 July 16, 1998            2000.56                        758

3000 Nov. 3, 1999             3208.51                         329

4000 Dec. 29, 1999           4041.46                           38

5000 March 9, 2000         5046.86                         49

6000 April 25, 2017          6025.49                     4,308

7000 Jan 2, 2018               7006.90                        174

8000 Aug. 27, 2018          8017.90                         164

9000 Dec. 26, 2019          9022                              335

+ Helicopter cash, climate crises, smart cities and the space economy — investors have all those possibilities ahead as they enter the third decade of the 21st century. Could we see a repeat of the roaring twenties, as the 1920s were known — years of prosperity, technological innovation and such social developments as women winning the right to vote? Bank of America expects clean energy and electric-vehicle companies to emerge as winners, estimating the clean energy market to be already worth $300 billion. It also backed sectors like e-commerce as Generation Z, those who will be in their mid-20s to early 30s by 2030, exercise growing spending power. The '20s could be an era of smart cities, where big data and robotics ensure better governance, health and connectivity, UBS forecast. It expects annual spending to turn cities smart will reach $2 trillion in 2025 and internet-connected devices will multiply more than four-fold to 46 billion. To take advantage of these shifts, investors will focus on areas such as autonomous vehicles — automated forklift shipments will grow to 455,000 in 2030 from 4,000 next year, ABI Research said. Finally, advances in rocket and satellite technology are opening investment access to the final frontier. The first exchange-traded fund dedicated to the space industry opened in 2019. UBS sees "parallels with how the global internet … opened up vast opportunities at the turn of the century." It predicts the "space economy" will reach $1 trillion in the next couple of decades, from $340 billion now.

+ Scientists at the University of Bristol and the Technical University of Denmark have achieved quantum teleportation between two computer chips for the first time. The team managed to send information from one chip to another instantly without them being physically or electronically connected, in a feat that opens the door for quantum computers and quantum internet. This kind of teleportation is made possible by a phenomenon called quantum entanglement, where two particles become so entwined with each other that they can "communicate" over long distances. Changing the properties of one particle will cause the other to instantly change too, no matter how much space separates the two of them. In essence, information is being teleported between them. Hypothetically, there's no limit to the distance over which quantum teleportation can operate – and that raises some strange implications that puzzled even Einstein himself. Our current understanding of physics says that nothing can travel faster than the speed of light, and yet, with quantum teleportation, information appears to break that speed limit. Einstein dubbed it "spooky action at a distance." The team reported a teleportation success rate of 91 percent, and managed to perform some other functions that will be important for quantum computing. That includes entanglement swapping (where states can be passed between particles that have never directly interacted via a mediator), and entangling as many as four photons together. Information has been teleported over much longer distances before – first across a room, then 25 km (15.5 mi), then 100 km (62 mi), and eventually over 1,200 km (746 mi) via satellite. It's also been done between different parts of a single computer chip before, but teleporting between two different chips is a major breakthrough for quantum computing.
– Durable Goods Orders fell 2% in November.
+ New Home Sales rose 1.3% in November. Sales compared to last year is up 16.9%. The average price of a new home in November was $330,800. The inventory of unsold new homes is 5.4 months' worth.
+ Gasoline prices are declining slightly even though people are hitting the road in droves. "AAA forecasts that 104 million Americans will travel by car – the most on record – for a year-end holiday," said Jeanette Casselano, AAA spokesperson. "The substantial number of motorists has caused some state averages to increase heading into the holiday week, but these jumps aren't big and won't last long or linger past the holiday season."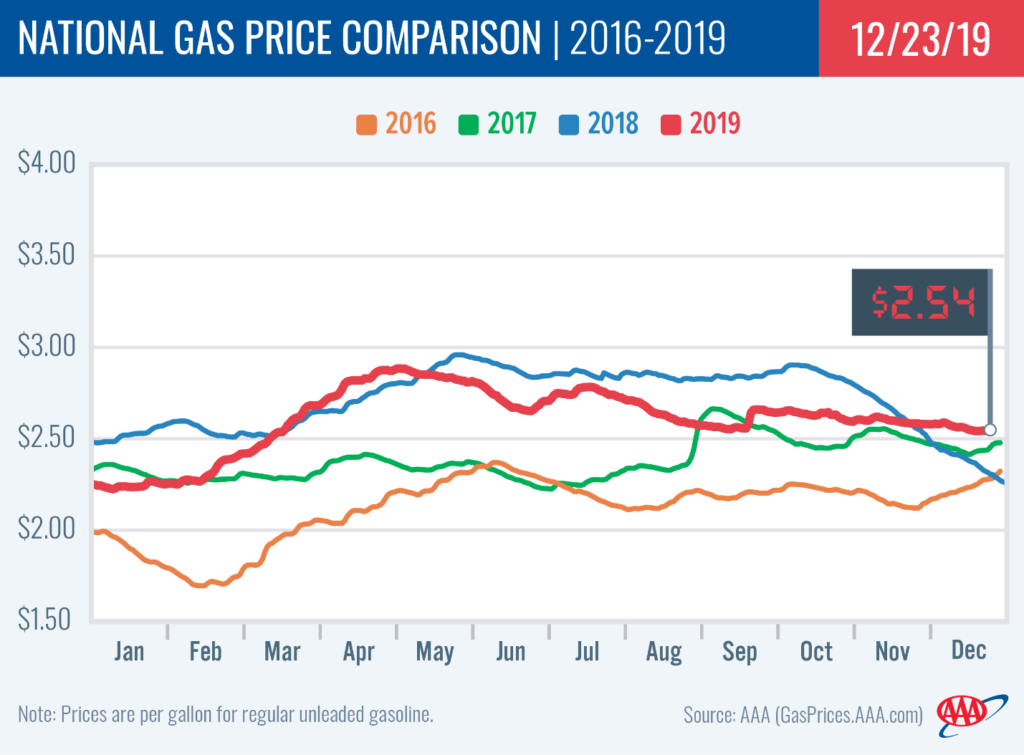 – It looks like trucking companies are taking advantage of the holiday rush to get all types of product shipped.

---

– #1 heavy melt scrap is steady at $229 per ton as well as #1 busheling scrap at $270 per ton.
+ Raw steel production rose to 80.7% of capacity.
– Iron ore FOB Chinese ports is at $91 per dry metric ton.
+ Zinc prices might be leveling off.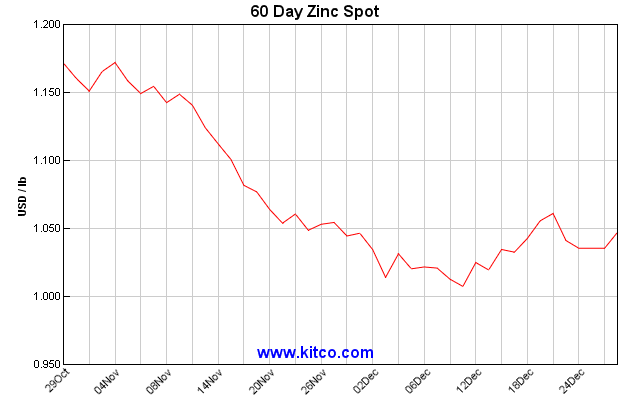 – Galvanized imports continue to come in slowly.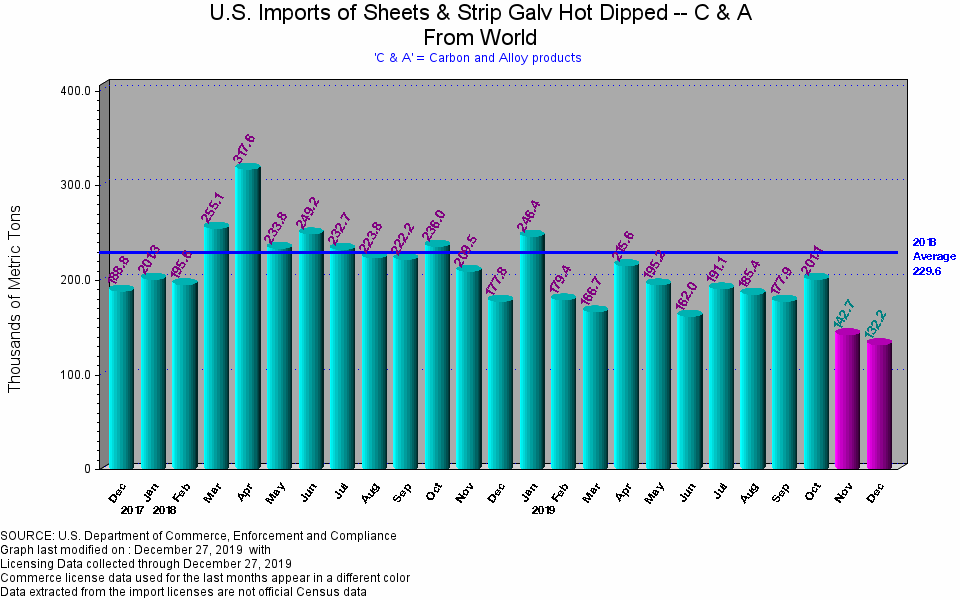 ---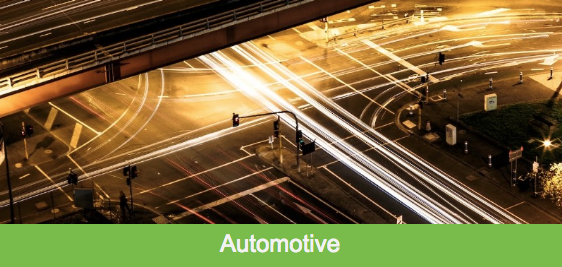 + It is hard to believe that a single motorcycle manufacturer could manufacture and sell more than 400 million units, but Honda reached this milestone earlier this year. Since 2018, Honda is producing more than 20 million units per year. It all started with this 1949 D Type, also known as the Dream model. Honda was founded in 1948. Its first overseas production facility was in Belgium in 1963. Since then, Honda has expanded its production globally in accordance with its fundamental principle of producing locally where there is demand. Honda currently produces a wide range of motorcycles, from 50cc commuters to 1,800cc models, at 35 facilities in 21 countries.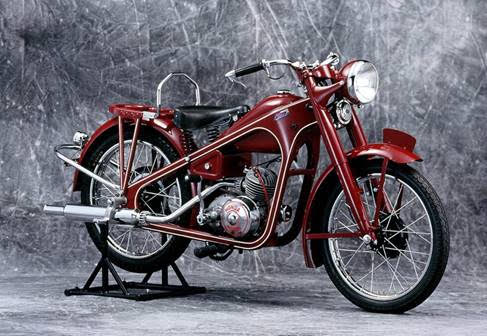 – Japan's Nissan Motor Co has told its managers to slash non-essential spending as the automaker grapples with slumping car sales and tumbling profits, three company sources with knowledge of the matter told Reuters. Managers have been told to put the kibosh on unnecessary travel, sales incentives and promotional events to "conserve every yen," as one source put it. Meetings that three or four people would once have traveled to attend in person, might now only have one Nissan representative, the sources said, while other gatherings and dinners have been canceled altogether or replaced by video-conferencing. The extensive spending cuts come in tandem with Nissan's decision this month to order a two-day furlough for U.S. employees Jan. 2-3. There is also an effective travel ban for staff in the United States, where sales have been particularly hard hit, one source said. While the automaker is not facing any cash crunch, the actions underscore a deepening sense of crisis at Nissan which has been rocked by the ouster of scandal-hit leader Carlos Ghosn, the departure of other top executives and strained relations with alliance partner Renault SA. In April, Nissan embarked on a wide-ranging turnaround plan to revive sales and boost profits but the business outlook has worsened more than anticipated, the sources said. In November, it reported 70% slide in second-quarter operating profit and cut its full-year forecast to an 11-year low.
– The REV, an autonomous robot made by Refraction AI, will begin making meal deliveries from four restaurants to a test group of 300 customers in downtown Ann Arbor, Michigan beginning Jan. 3. Five feet tall, with three wheels and a fuselage like an oversized bike helmet, the 100-pound REV promises food drops for half the cost of existing delivery services like Grubhub, EatStreet and DoorDash. If successful, REV could begin the transformation of downtowns into "Blade Runner"-like metropolises populated by wee bots hustling meal, grocery, and document deliveries along byways at 15 mph.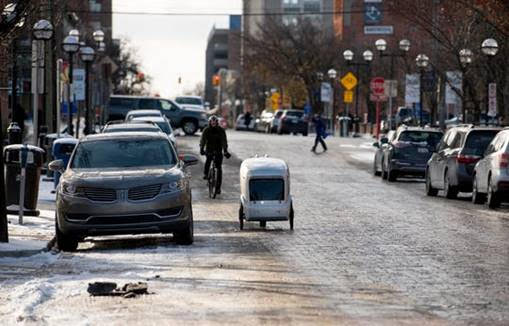 + Fiat Chrysler Automobiles and the PSA Group (parent to Peugeot, Citroen and DS Automobiles) have agreed to terms for a $50 billion merger. The world's eighth- and ninth-largest automakers say they have struck a "binding combination agreement" that will merge their operations in a move aimed at creating greater scale and ability to invest in new technologies as the industry undergoes a transformative switch from conventional combustion engines to all-electric propulsion. Shareholders of FCA and PSA are planned to hold 50% ownership in the merged entity in a tie-up that, on current combined global sales volumes, would rank it as the world's fourth-largest automaker. The merged company would pool some of the world's most recognized automotive brands under one roof. FCA owns Abarth, Fiat, Chrysler, Dodge, Alfa Romeo, Jeep, Maserati, Mopar, Lancia and Ram, while PSA owns Peugeot, Citroen, DS Automobiles, Opel and Vauxhall. FCA and PSA say the merger should be completed within the next 12 to 15 months subject to shareholder approval and regulatory clearance.
– Switch to energy-efficient light bulbs, wash your clothes in cold water, eat less meat, recycle more, and buy an electric car: We are being bombarded with instructions from climate campaigners, environmentalists and the media about the everyday steps we all must take to tackle climate change. Electric cars are branded as environmentally friendly, but generating the electricity they require almost always involves burning fossil fuels. Moreover, producing batteries for these cars generates significant CO2 emissions. According to the International Energy Agency (IEA), an electric car with a range of 400 kilometers (249 miles) has a huge carbon deficit when it hits the road, and will start saving emissions only after being driven 60,000 kilometers. Almost everywhere, people use an electric car as a second car and drive it shorter distances than equivalent gasoline vehicles. Despite subsidies of about $10,000 per car, battery-powered electric cars represent less than one-third of 1% of the world's 1 billion vehicles. The IEA estimates that with sustained political pressure and subsidies, electric cars could account for 15% of the global fleet in 2040, but it notes that this increase in share will reduce global CO2 emissions by just 1%. Individual actions to tackle climate change, even when added together, achieve so little because cheap and reliable energy underpins human prosperity. Fossil fuels currently meet 81% of our global energy needs. And even if every promised climate policy in the 2015 Paris climate agreement is achieved by 2040, they will still deliver 74% of the total. The IEA estimates that by 2040 — after we have spent a whopping $3.5 trillion on additional subsidies — solar and wind will still meet less than 5% of our needs.
---