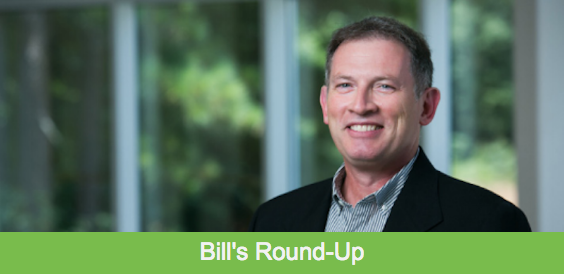 Bill's recap: The US economy continues to grow, although at a slower pace, but there are bright spots in construction and industrial production. The steel industry is slowing, possibly due to lower automotive output. The GM strike isn't helping anything either. Galvanized imports continue to arrive in lower than normal volumes. Rivian, the electric vehicle maker, got a big boost from Amazon.
---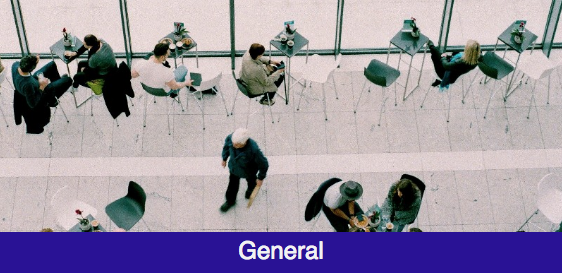 + Industrial production rose .6% in August, led by mining and utilities output. Manufacturing picked up too. + The Fed reduced interest rates to 1.75% to 2% in order to stimulate the economy a little. + Finally, it looks like Housing Starts have recovered. The three month running average for starts is 4.1%. + Existing Home Sales rose 1.3% in August. The average price for a used home was $278,200. The supply of unsold used homes is down to 4.1 months' worth. – Gasoline prices will likely rise. Motorists can expect price volatility at the pump in the coming days and weeks. Over the weekend, Saudi Arabia experienced drone attacks on two major oil facilities including the world's largest, Abqaiq. The attacks have taken 5.7 million (crude) barrels per day off the market, accounting for about 6% of the global supply. If there is any good news, it is that the USA depends less on crude imports from Saudi Arabia. The latest Energy Information Administration (EIA) report showed that the U.S. imported so far in 2019 the least amount of crude oil from Saudi this decade.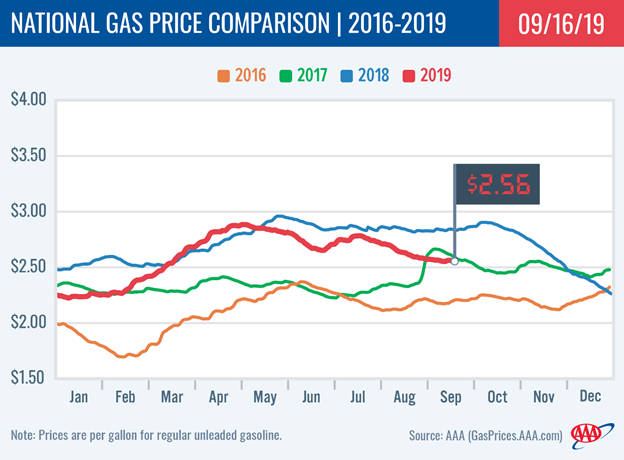 – Freight rates are mixed.

---
+ #1 heavy melt scrap is at $218 per ton and #1 busheling scrap is at $260 per ton. – Raw steel production fell to 77.8% of capacity, the 3
rd
weekly fall. – Iron ore FOB Chinese ports is at $92 per dry metric ton. + Zinc prices are settling.
– Galvanized imports are coming in slow, again.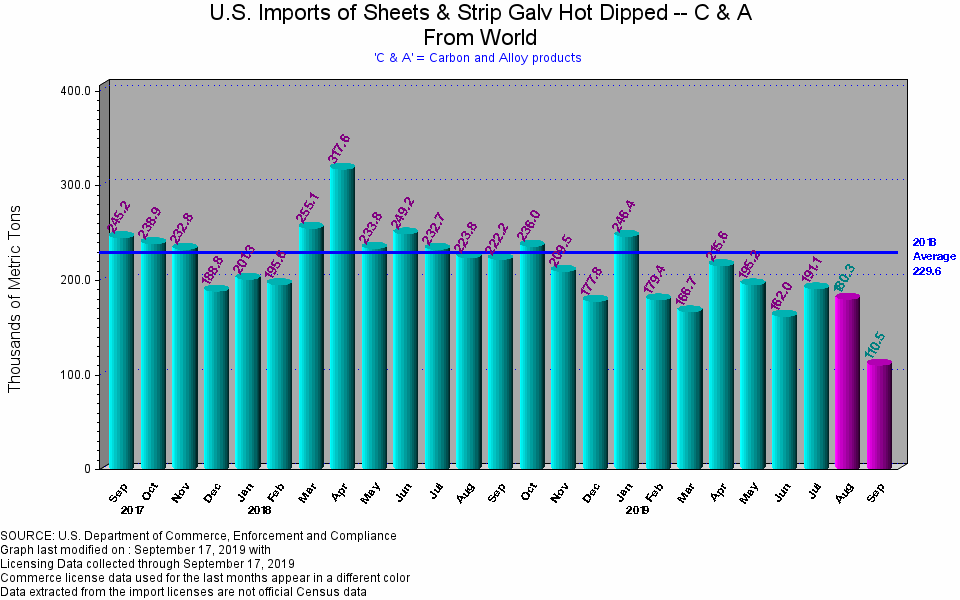 ---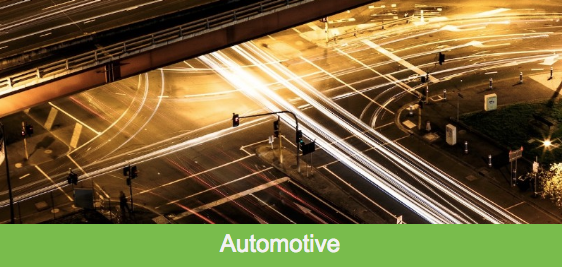 – The GM strike continues. With no quick resolution, both sides spent last week digging in for what could become a battle of attrition between union members whose pay and insurance have been cut and an automaker whose dealer body and supplier network already have begun feeling squeezed. Most forecasters and Wall Street analysts agree it would take weeks, if not months, to truly dent GM's bottom line, even as the company loses an estimated $50 million to $100 million each day production is idled. Inventory levels, well above the industry average, can keep dealership lots full for the foreseeable future, but some dealers have voiced concern that parts shortages could soon cripple their service departments. Meanwhile, some GM suppliers warned temporary layoffs were expected soon. To begin the strike, the union rejected an eleventh-hour offer from GM that included $7 billion in U.S. investment, the creation or retention of 5,400 jobs, an $8,000 ratification bonus and carryover health benefits. The deal, however, failed to address the use of temporary workers or shorten the eight years it takes for new hires to earn top wages, two priorities union leaders have vowed to address. "I don't think they're looking to get a quick deal," Art Wheaton, a labor expert at Cornell University, said in an interview. "I think they're drawing a line in the sand and trying to see who can starve each other out." + Rivian, the electric SUV and truck maker based in Detroit, hasn't really been a startup since Ford invested a boatload of cash back in April. But if there were any fears left, they were assuaged yesterday when Amazon's Jeff Bezos said the internet superstore placed an order for 100,000 electric delivery vehicles. That would make Amazon's entire fleet run on electricity. Currently, 40 percent runs on renewables. ″(We) will have prototypes on the road next year, but 100,000 deployed by 2024," Bezos said during comments at the National Press Club in Washington, D.C. "So, a lot of these things, we don't have magic crystal balls to look into the future, but those are a pretty good timeline." "For Amazon, the first vehicles will be making deliveries by 2021, with 10,000 vehicles on the road by late 2022," spokeswoman Amy Mast said to CNBC. In April of this year, Ford said it would invest a half-billion dollars in Rivian to help co-develop vehicles like an all-electric F-150 and an EV crossover.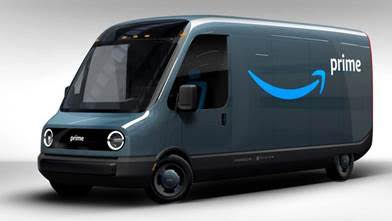 ---