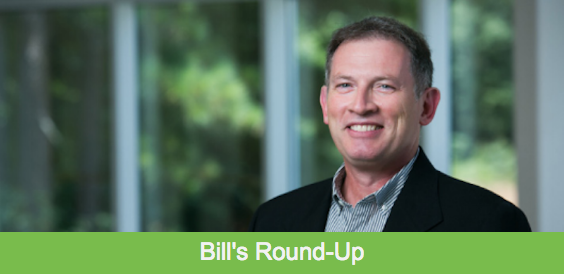 Bill's recap: "Last week was relatively consistent as the economy continues to rise. Steel mills are enjoying good bookings and raising prices. The price of fuel (and freight rates) continue to fall which is very good for consumers. The auto industry continues to have problems, but the US Post office might arrive soon to help."
---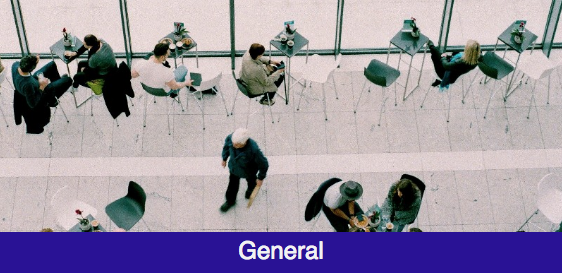 – The number of households without a traditional pay-television subscription could soon equal those that have one according to a new study. The number of Americans who are cutting the cord on their cable, phone, and satellite TV services continues to accelerate, according to a report from eMarketer. The findings come as the tipping point for cord-cutting has arrived as traditional TV providers look to boost profits by offering fewer promotions and Disney, WarnerMedia and Apple get set to join Netflix and Amazon Prime in the streaming arena. eMarketer reports that by the end of this year the number of pay TV households will fall by 4% to 86.5 million and the number of households with a traditional pay TV subscription will fall below 80 million by 2021, with more than one fifth of households by then having become cord-cutters. + The Producer Price Index rose .2% in July, hardly enough to talk about. + Gasoline prices continue to fall as oil futures plunged to $51 per barrel. Refineries revved up to 96.4% of capacity to keep up with demand.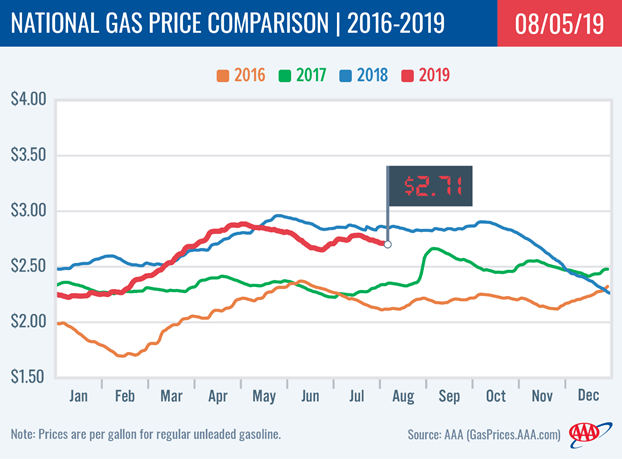 + Freight rates are declining.

---
– #1 heavy melt scrap rose to $236 per ton as well as #1 busheling scrap at $300 per ton. + Raw steel production rose to 81.5% of capacity. – Iron ore FOB Chinese ports is down to $98 per dry metric ton, but that's still too high. + Zinc prices continue to decline.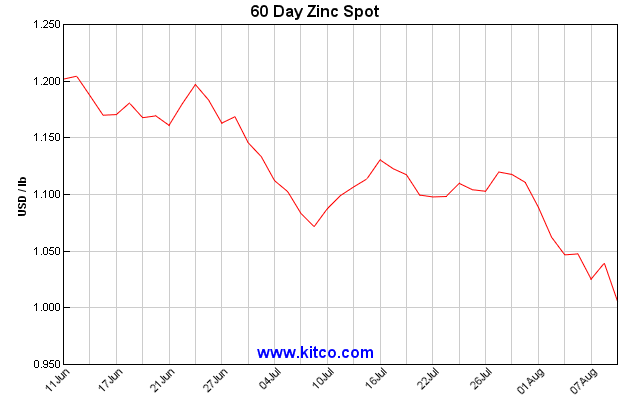 + July galvanized imports came in better than expected.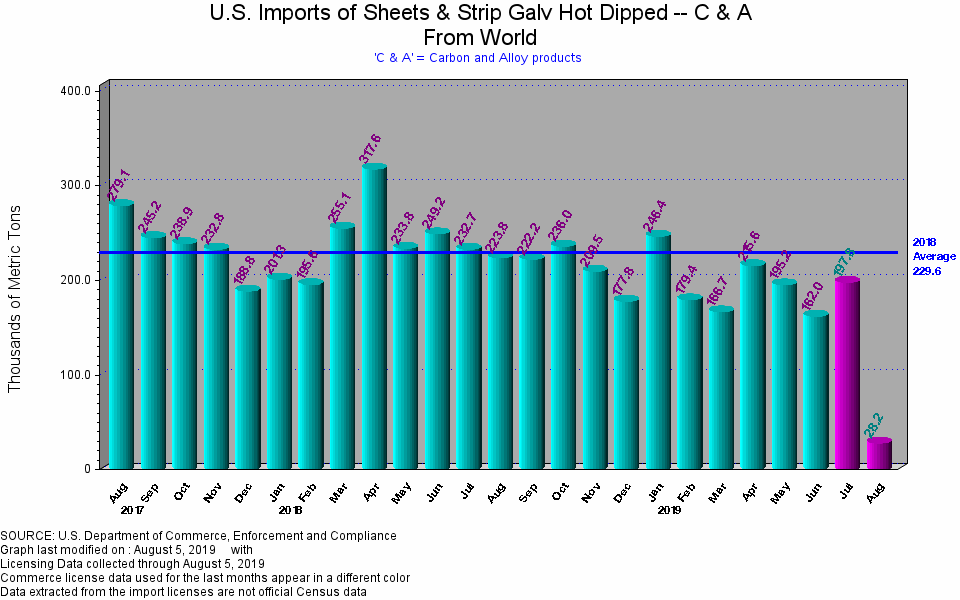 ---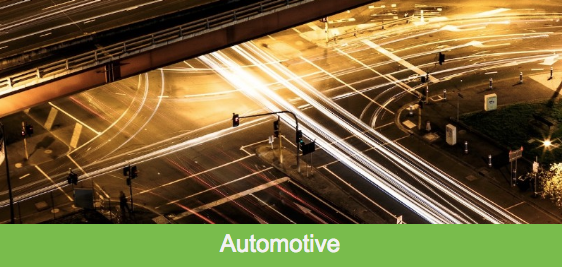 + A decision expected by year's end from the U.S. Postal Service could be a big factor in whether thousands of automotive jobs land in Michigan or Ohio. Two companies among the finalists to win a lucrative deal for 180,000 next-generation mail delivery trucks are separately eyeing the former Buick City facility in Flint and General Motors' Lordstown Assembly in Ohio to build the trucks and other vehicles. That could mean 2,000 jobs or more for Flint and at least "several hundred jobs" in Lordstown. The contract is reported to be worth $6.3 billion. Five finalists are vying for the six-year USPS contract. That contract also allows the winner to supply parts for the Postal Service for 20 years. It's a hefty, guaranteed income for a lot of years.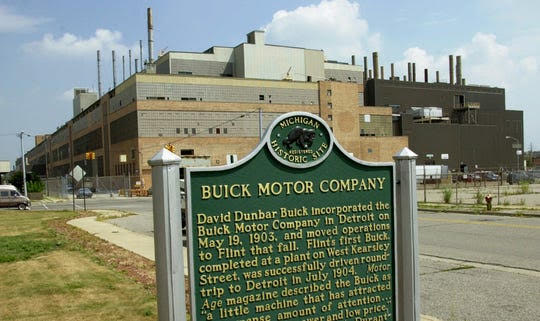 – Bosch expects sales to stagnate this year, CEO Volkmar Denner told a German newspaper, blaming the worsening outlook in the car industry that has also hurt the company's rivals. In an interview with Sueddeutsche Zeitung, Denner said that the group would also not be able to keep 2018's margin level. Last year, Bosch's operating margin stood at 7%. "Our plans foresee a stagnation in vehicle production in the coming years, which is different from the past, when it was usually going up. The tailwind is gone," Denner was quoted as saying, adding jobs would have to be cut. "There will be consequences for our employees, above all in the diesel plants," Denner said, without being more specific. He said the group would do everything to carry out staff reduction in a socially responsible manner. Weakness in the car industry has already led Bosch's rivals ZF Friedrichshafen and Continental to issue profit warnings. Bosch ranks No.1 on the Automotive News list of the top 100 global suppliers, with worldwide sales to automakers of $49.52 billion in 2018.
---