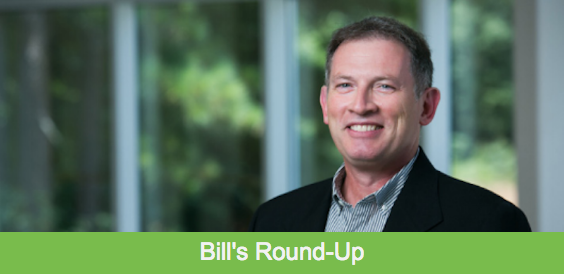 Industrial production and housing starts fell recently. Let's hope it is just a blip and not the beginning of a trend. Gasoline prices remain on an aggressive upward path. Add steel along with lumber and copper tubing to the list of building products that are getting hard to find. Our domestic steel mills are running hot and prices continue to escalate. We are expecting imports to trend up for the next few months. The auto industry is wrestling with the ongoing chip shortage and production has been negatively affected. That industry is also wondering if their investments in electric cars will pay off.
                      -Bill Feier, Manager of World Sourcing
---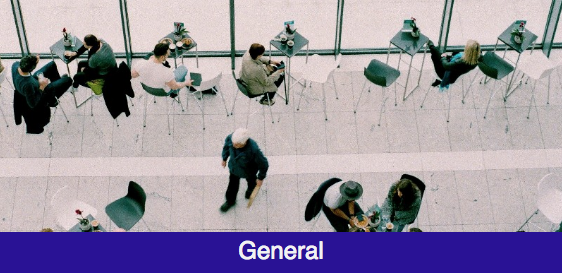 + Business Inventories rose .3% in January while sales gained over 5%. It resulted in an inventory to sales ratio of 1.26 to 1. At this low level, demand for goods of all kinds should be increasing soon.
+ Across the United States, air travel is recovering from the depths of the pandemic, and it is showing up in longer airport security lines and busier traffic on airline websites. The Transportation Security Administration screened more than 1.3 million people last Friday and Sunday, setting a new high since the coronavirus outbreak devastated travel a year ago. While the number of people passing through airport checkpoints on Sunday finally eclipsed the number on the same day in 2020 — a first for the pandemic era — it was still down 45.5% from the same day in 2019.
– Industrial Production fell 2.2% in February. Manufacturing was down 3.1% and mining was down 5.4%.
– Housing Starts fell 10.3% in February and are blamed on bad weather. Permits for future builds fell 10.9% which isn't a good sign.
+ The Fed left interest rates unchanged at zero to .25%.
– Google's plan to block a popular web tracking tool called "cookies" is a source of concern for U.S. Justice Department investigators who have been asking advertising industry executives whether the move by the search giant will hobble its smaller rivals. Google a year ago announced it would ban some cookies in its Chrome browser to increase user privacy. The questions from Justice Department investigators have touched on how Chrome policies, including those related to cookies, affect the ad and news industries. Investigators are asking whether Google is using Chrome, which has 60% global market share, to reduce competition by preventing rival ad companies from tracking users through cookies while leaving loopholes for it to gather data with cookies, analytics tools and other sources. The latest conversations, are a sign that officials are tracking Google's projects in the global online ad market where it and No. 2 Facebook Inc control about 54% of revenue.
– Following last month's winter storm in Texas, the national gas price average has jumped nearly 40 cents to $2.86. The price of crude, which accounts for more than half of the price at the pump, showed signs of stability on the week fluctuating between $64–$66/bbl. Refineries operated at 76.1% of capacity.
– A shortage of a critical part used to build basements in new homes threatens to bring construction to a standstill, delivering the latest blow to an industry that has been squeezed by rising mortgage rates and a lumber deficiency. Flat steel form ties, a small piece of metal that ties together aluminum panels that make the walls, allowing builders to pour concrete in between, are in short supply due to a number of factors including just-in-time inventory, tariffs on imports and the supply chain impacts of COVID-19. Contractors are facing wall tie rations of one pallet per week, which can build about 10 average-sized homes. Those supplies could fall to zero over the next few weeks. The shortage is particularly worrisome as it comes at a time when the weather is warming up, allowing builders to begin pouring foundations as the ground thaws from its winter freeze.
---
– #1 heavy melt scrap is up to $411 per ton while #1 busheling remains the same at $550 per ton.
+ Raw steel production is up to 77.7% of capacity.
– Iron ore FOB Chinese ports is down to $168 per dry metric ton, but still too expensive.
– Zinc prices remain high.
+ Flat roll steel imports for March are looking pretty good so far.
---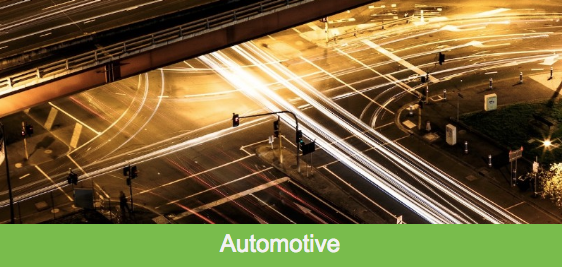 – The global shortage of semiconductor chips will prompt the shutdown of lines building the Chevrolet Camaro and Cadillac CT4 and CT5 beginning Monday, March 15. The stoppage will continue at least through this month. GM intends to make up as much of the production as possible. Total impact on North American vehicle production is up to 334,000. That's up 13,000 from a week earlier. The number of vehicles estimated to be affected globally by the closures rose to 933,000 as of Friday, March 12, up from 882,000 a week earlier. The projected volume impact is now 1.76 million, up from 1.71 million the week before.
– The world's major automakers have made something abundantly clear: They believe electric vehicles will dominate their industry in the years ahead. Yet for that to happen, they'll need to sell the idea to people like Steve Bock. NWI.com noted in an article last week that when Bock recently replaced his family's 2013 Honda Pilot SUV, he considered — and then dismissed — the idea of buying an electric vehicle. An EV with enough room to carry his two dogs would cost too much, he decided. And he'd worry about driving long distances with too few charging stations. "I would consider it if the prices would come down," Bock said, though leaving open the possibility of buying an electric vehicle next time. Instead, Bock, of suburban Raleigh, North Carolina, settled on a Subaru Outback. Like nearly every other vehicle sold in the United States, it runs on gasoline. Opinion polls show that a substantial majority of Americans are aligned with Bock. An EV might be on their shopping list if it cost less, if more charging stations existed and if a wider variety of models were available. In other words, the time isn't right. For the automakers, the risk is as hazardous as it is simple: What if American consumers reject electric vehicles for many years to come? Companies would have no choice but to discount them and hope, in the meantime, that their profits from gas vehicles would still cover their costs — at least until large proportions of buyers gravitated toward EVs. If they don't, the financial blow could be heavy. For now, EVs make up less than 2% of U.S. new-vehicle sales and about 3% worldwide.
– Honda Motor Co. will suspend production at some plants in the U.S. and Canada next week as the pandemic, a chip shortage and severe winter weather have affected its supply chain, a company spokesperson said. The carmaker will halt work at plants in Marysville and East Liberty in Ohio, as well as others in Indiana, Alabama and Ontario, potentially for a week, the spokesperson said by phone Wednesday, without specifying the volume of vehicles affected. Honda made 1.45 million vehicles in North America last year, down 20% from 2019. The Japanese company has 12 manufacturing plants in the U.S. and one in Canada.
– Toyota Motor Corp. said the recent cold front has reduced supply of petrochemical products, impacting production in the U.S. and Mexico. Some lines, shifts or potentially entire plants are expected to be temporarily halted for several days in Kentucky, West Virginia and Mexico, spokeswoman Shiori Hashimoto said Wednesday, without providing further details.
– A Tesla on autopilot mode crashed into a Michigan state trooper's patrol car. The car, driven by a 22-year-old man, hit the police vehicle in the Lansing area at about 1:10 a.m., as the trooper was responding to another car. The National Highway Traffic Safety Administration sent a team to Michigan to investigate. It's the second time in less than a week a Tesla has crashed in the state.
– It seems like the days might be numbered for internal combustion. At least, that's the way it looks through the lens of Audi CEO Markus Duesmann's comments to the German newspaper Frankfurter Allgemeine Zeitung. It points to a changing tide, with development attention (and money) fully on electrical powertrains. That doesn't exactly mean that internal-combustion engines are going away tomorrow. Running a car company requires complex planning decades ahead of product rollout, so you won't see a massive change in Audi's lineup for years to come. As John Voelcker, auto-industry reporter and former editor of Green Car Reports, points out, this also doesn't mean Audi is stopping the development of all its engines. Voelcker clarifies, "I think what this means is, 'We're not going to start any further brand-new ICE programs, replacing core engines with entirely new generations of the same thing.' I do not think it means what some seem to have read into it: 'We're halting all development work on engines.'" Voelcker also notes that this isn't exactly the first time German automakers have talked about plans to cease the development of new internal-combustion engines.