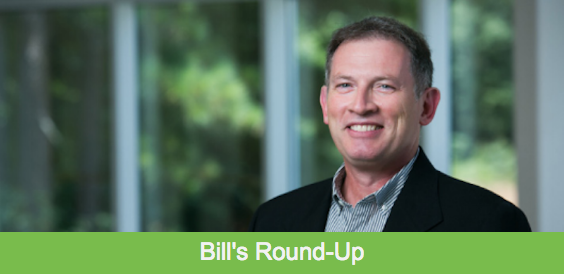 The economy is slowing. Housing, car making, steel making, are all slowing as we slide into 2020 which is a big election year. Traditionally, election years are slow because no one knows for sure who will be running the country, so new investment stalls. Steel mill output is trying to claw its way up to 80% of capacity. The GM strike is drawing to a close, and the damage done to themselves and the general economy has yet to be discovered. Future logistics options are still being developed as companies look at everything from drones to hydrogen fuel cell trucks.
---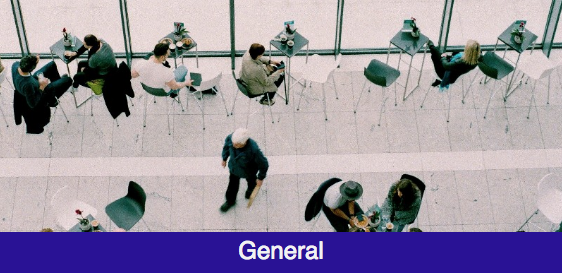 – New Home Sales fell 16% in September even though prices fell 7.9% to an average $299,400. The inventory of unsold new homes was steady at 5.5 months' worth. – Existing Home Sales fell 2.2% in September. The average price of a used home was $272,100. The inventory of unsold used homes is 4.1 months' worth. – U.S. manufacturing output fell more than expected in September, hampered by a strike at General Motors, and the outlook for factories remained weak amid slowing global growth and unresolved trade tensions. The Federal Reserve said on Thursday that manufacturing production fell .5% last month. Production at factories dropped .9% in September on a year-on-year basis. A survey of the sector released earlier this month showed manufacturing activity fell to a 10-year low in September as trade tensions weighed on exports. With overall output declining, the percentage of industrial capacity in use decreased .4% to 77.5% in September from an unrevised 77.9% in August. – Durable Goods Orders fell 1.1% in September, driven lower by a 11% decline in commercial aircraft orders and a decline on vehicle production, mostly due to the GM strike. + Logistics giant UPS has high hopes for its delivery drones and has announced a number of new business partners in pursuit of this vision, with massive pharmacy chain CVS among them. Last month, the company earned approval for its Flight Forward program, which it describes as a "drone airline." This green light from the Federal Aviation Administration afforded UPS some exemptions from the typically strict laws around drone use, enabling it to fly an unlimited amount of the aircraft, carry larger payloads of up to 55 lbs and carry out these operations at night. This followed the introduction of a routine drone delivery service back in March (the first sanctioned by the FAA) to ferry medical goods around a health facility in North Carolina. Now the company is keeping the ball rolling with more health-oriented partnerships. CVS is the big one, with the two committing to developing drone technology to deliver prescriptions and retail products to customer's homes. Other agreements include a partnership with pharmaceutical distributor AmerisourceBergen, and health care provider Kaiser Permanente to transport goods around its hospital campuses.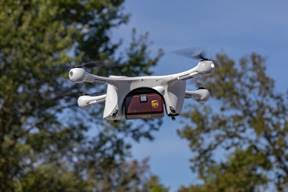 + China released its 3Q/2019 GDP numbers showing the economy grew 6%, the lowest growth rate since 1992 when the quarterly GDP data started. – Gasoline prices are not dropping yet. U.S. refinery utilization dropped to its lowest rate (83%) since Sept. 2017 due to various maintenance projects, tightening gasoline supplies and causing nearly half of all state gas price averages to increase on the week.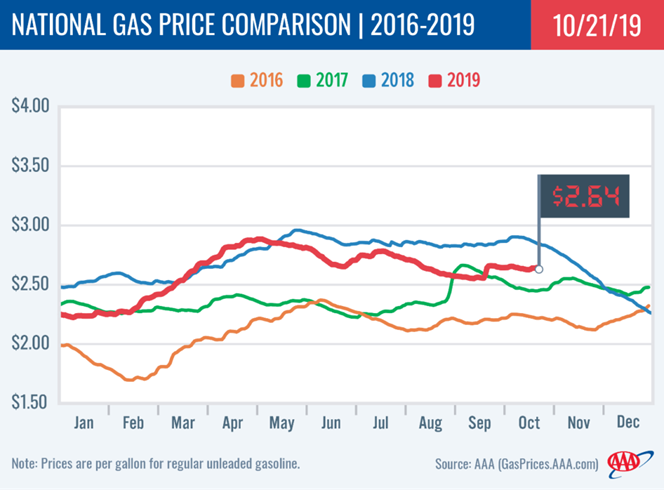 + Freight rates are softening.

---
– #1 heavy melt scrap is steady at $182 per ton as well as #1 busheling scrap at $220 per ton. + Raw steel production rose to 79.6% of capacity. – Iron ore FOB Chinese ports is up to $90 per dry metric ton. – Zinc prices continue to climb.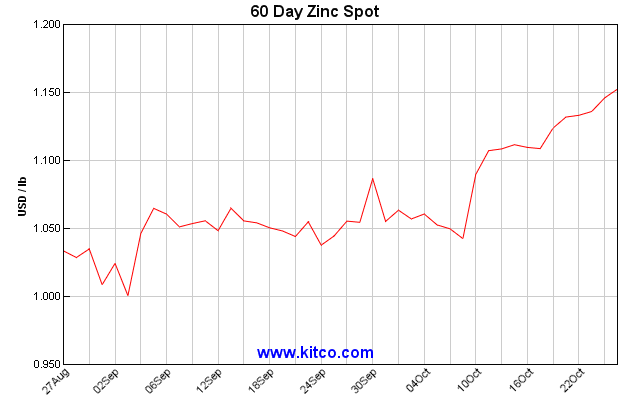 – Galvanized imports continue to be weak.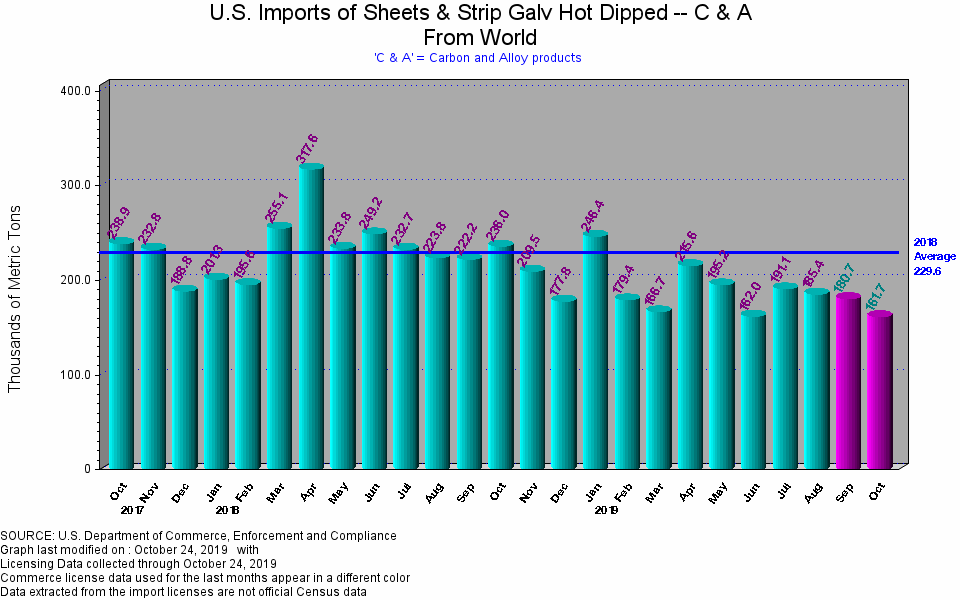 + The US Air Force has developed a state-of-the-art low alloy high-performance steel that can be powdered and 3D printed into components, and other replacement parts for military and commercial applications. The new steel was invented by Dr Abrahams of the US Air Force Research Laboratory's Munitions Directorate, according to a patent issued. Dr Abrahams described the new USAF-96 steel, originally designed for bunker-buster bombs, as the perfect material for both military and commercial use. He said that "The actual task was to see if we could make it easier for the producers to make and reduce the cost by about 10%. When they came back and said that it was going to be a 50% reduction in cost I think all of us were very excited and very surprised." According to the Air Force's patent, "One major disadvantage to traditional high strength, high-performance steels is the relatively high cost of the steel, which arises from the alloy content, as well as the expensive manufacturing processes associated with such high-performance steels. To produce high strength steel, prior compositions generally contain high levels of nickel, tungsten, and/or cobalt, which are relatively expensive elements and contribute to the high overall cost of the final steel product. " USAF-96 steel contains no tungsten or cobalt and is a low carbon, low nickel-alloy composition. In addition to its material cost advantage, USAF-96 Steel can be produced using standard air-melt production processes, at a substantially lower cost than prior methods. The new steel has also shown in testing to demonstrate through hardenability and toughness at -40°C, even with sections up to 4 inches thick, making it ideal for a range of applications from automotive components to structural bridge pieces to 3D printed parts for an M1 tank. + US Steel announced a $40 per ton price increase, effective immediately. + Nucor announced a $40 per ton increase too. + NLMK announced a $40 per ton price increase as well. + ArcelorMittal also announced a $40 per ton increase. + USS-Posco declared a $40 per ton price increase. + Algoma in Canada joined in with a $40 per ton increase too. + Other mills are pushing an increase verbally, instead of sending out letters.  It looks like the end of year tonnage deals have been made and books are closing on 2019 availability. + World crude steel production for the 64 countries reporting to the World Steel Association declined -0.3% on-year in September to 151.5 million tonnes.  This represented the first monthly decline in 2019. Chinese output growth slowed to 2.2%, giving a tonnage of 82.77mt. Indian output, meanwhile, grew 1.6% to 8.96mt, but Japanese and South Korean production fell -4.5% and -2.7% respectively to 8.05mt and 5.69mt. Vietnamese output surged again, by 34% to 1.7mt. EU28 production declined again in September, by -2% to 13.39mt. German production slumped -4% to 3.35mt, but Italian output was up 1.1% to 2.21mt. French and Spanish output fell -10.2% and -1% respectively to 1.21mt and 1.18mt. Notably, Austrian and Swedish production surged 69.1% and 42% respectively to 588,000t and 398,000t. Hungarian output plummeted 29.2% to 109,000t. The US recorded a -2.5% decline in September output to 7.07mt, while Brazilian output dived -22% to 2.4mt. Russian output is estimated to have dropped -4.1% to 5.58mt and Ukrainian production fell -2.3% to 1.75mt. Turkish production, meanwhile, slumped -6.9% to 2.73mt, but Iranian output is estimated to have risen 3.2% to 2.13mt.
---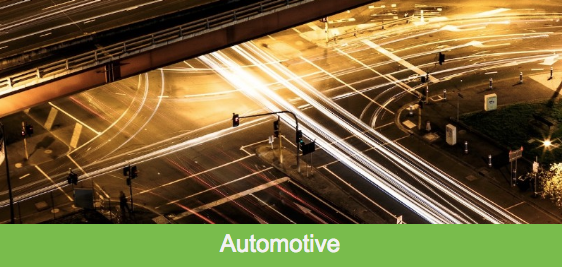 – If they can close our plant, they can close yours, too. That's the message from workers at three shuttered General Motors factories that didn't get new products under the tentative contract agreement reached last week between GM and the United Auto Workers. About 2,000 employees who once worked at GM transmission plants near Baltimore and Detroit and a small-car assembly plant in Lordstown, Ohio, repeated that message this week as 49,000 union members vote on the new four-year deal. Approval could end the walkout that has crippled GM's production and cost the company an estimated $2 billion. Most of the workers who lost their jobs at the three sites are scattered across the country after transferring to other GM factories, so they have a presence at just about all of the automaker's plants. But few are holding out hope they can torpedo the contract, which comes with an $11,000 signing bonus, pay raises and plenty of other economic goodies for the factories that are staying open. John Sandquist Jr., who spent 25 years building cars at Lordstown near Cleveland, said he is not optimistic he will change other people's minds, but he will vote against the pact. "Your plant can be shut down at any time," Sandquist said. "What the contract is lacking is the language to prevent this from happening again." So far, a large assembly plant in Spring Hill, Tennessee, narrowly voted down the contract. But locals in Toledo, Ohio, at GM's technical center in Warren, Michigan, and at a metal stamping facility in Saginaw, Michigan, voted overwhelmingly in favor. At Spring Hill, which has a large number of people who transferred from Lordstown, the plant closings were among many reasons that workers gave for voting down the contract 51% to 49%, said Mike Herron, union bargaining chairman at the plant. Under the deal, GM agreed to invest about $7.7 billion in its factories, creating or keeping 9,000 jobs. It also extended a moratorium on outsourcing work, but it doesn't apply to GM joint ventures with other companies. Of the $7.7 billion, $3 billion will go to GM's Detroit Hamtramck plant, which will make several high-end battery-powered pickup trucks and SUVs. A total of $1.5 billion will go to a factory in Wentzville, Missouri, to make pickups. A factory near Lansing, Michigan, will split $1 billion with the plant in Spring Hill, where the company will turn out SUVs. And $2 billion will go to refurbish other plants. Critics complain the contract doesn't bring back any products from Mexico, which the union had sought. + Zero-emission powertrains are a key part of what Kenworth and sister Paccar company Paccar are exhibiting at the NACV show in Atlanta this week, with Kenworth showing off one of the hydrogen fuel cell electric day cabs it's been working with Toyota on. Kenworth and Toyota are collaborating to develop 10 zero-emission Kenworth T680s powered by Toyota hydrogen fuel cell electric powertrains. The effort is part of a $41 million Zero and Near-Zero Emissions Freight Facilities (ZANZEFF) grant awarded by the California Air Resources Board, with the Port of Los Angeles as the prime applicant. The program's first FCEV to enter real-world service will go to Toyota Logistics Services by year-end for operation at the Los Angeles ports. The full contingent of 10 FCEVs is expected to enter operation in the ports and Los Angeles basin 2020, and will be placed into service by UPS, Toyota Logistics, TTSI and Southern Counties Express. Fuel-cell trucks built so far are in high demand, making appearances at trucking industry events such as the NACV Show and as part of Toyota promotional efforts, but at the same time they are working to put testing miles on them. As later iterations are being built, engineers are already tweaking the design. The intent is to develop and prove the technology and develop the business case.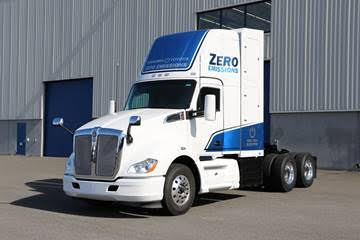 ---