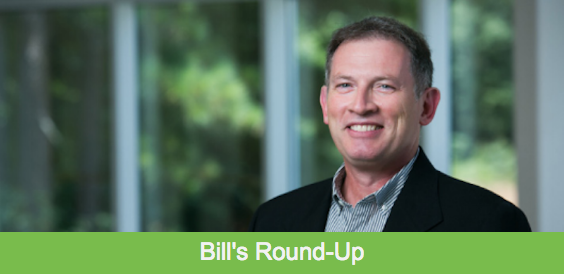 "Bill's recap:
More good news is on tap for the USA. Home sales, housing starts, maritime employment, and total Americans employed are all showing positive growth. Gasoline prices have started the upward trend in anticipation of spring break travel. Steel mill production is hitting tonnage levels not equaled since 2008. Galvanized imports remain subdued. The auto industry is navigating changes in their industry. The latest buzz words are "Peak Auto". Is it possible that the global demand for vehicles peaked last year, never to be seen again?" – Bill Feier, Manager of World Sourcing
---
– #1 heavy melt scrap is up to $303 per ton and #1 busheling scrap rose to $375 per ton.
+ Raw steel production rose to 82.8% of capacity, the best performance since 2008.
+ Iron ore FOB Chinese ports is down to $81 per dry metric ton.
– Zinc prices are on the move again due to low inventory.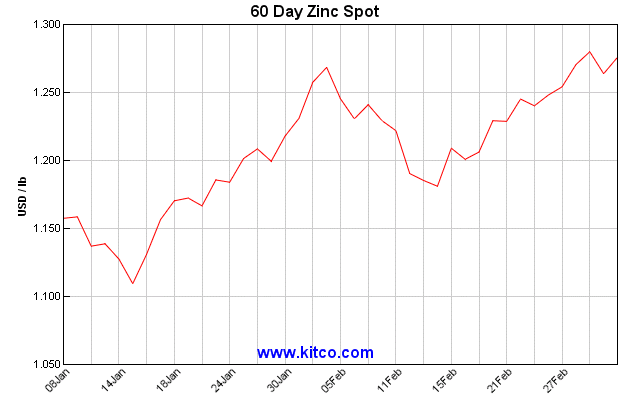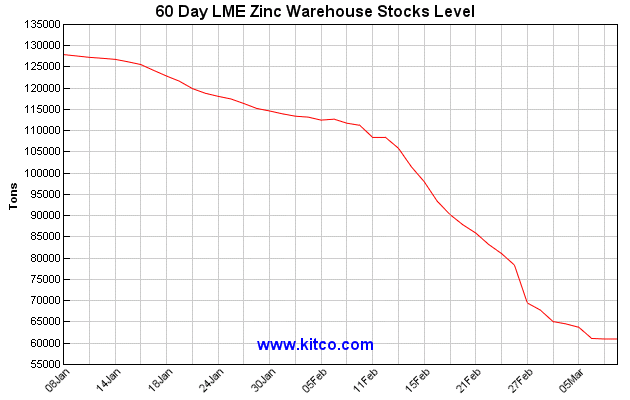 – Galvanized imports slowed in February.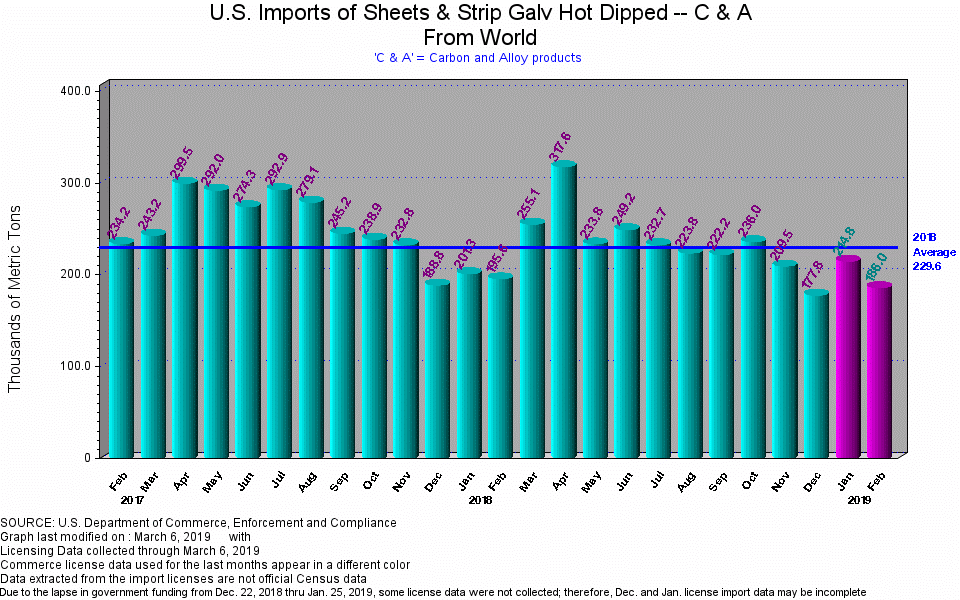 ---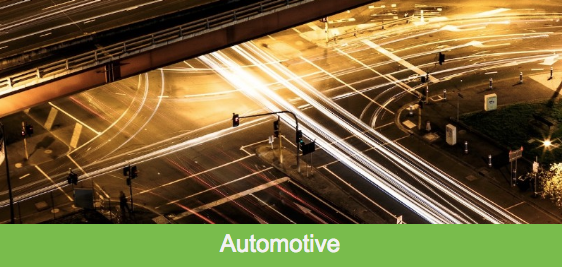 – The automobile, once both a badge of success and the most convenient conveyance between points A and B, is falling out of favor in cities around the world as ride-hailing and other new transportation options proliferate and concerns over gridlock and pollution spark a reevaluation of privately owned wheels. Auto sales in the U.S., after four record or near-record years, are declining this year, and analysts say they may never again reach those heights. Young people continue to turn away from cars, with only 26% of U.S. 16-year-olds earning a driver's license in 2017, a rite of passage that almost half that cohort would have obtained just 36 years ago, according to Sivak Applied Research. Likewise, the annual number of 17-year-olds taking driving tests in the U.K. has fallen 28% in the past decade.
Increasingly, major urban centers such as London, Madrid, and Mexico City are restricting cars' access. Such constraints, plus the expansion of the sharing economy and the advent of the autonomous age, have made automakers nervous. That's also pushed global policymakers to consider the possibility that the world is approaching "peak car," a tipping point when the killer transportation app of the 20th century finally begins a steady decline, transforming the way we move. A decade ago the auto industry predicted annual global vehicle sales would top 100 million by now, but they've stalled instead, falling to 94.2 million last year, down 1 million from 2017. Researcher IHS Markit predicts the 100 million vehicle milestone will be surpassed in the next decade, but only because of growth in China, India, Russia, and other emerging markets. IHS sees the biggest impact of mobility services coming in China. Auto sales there plunged 18% in January, an unprecedented seventh consecutive monthly decline, as commuters rapidly embraced ride-hailing. Last year, 550 million Chinese took 10 billion rides with the Didi ride-hailing service. That's twice as many rides as Uber provided globally in 2018. "Increasing numbers of Chinese are opting for mobility as a service over car ownership," wrote Michael Dunne, CEO of automotive researcher ZoZo Go.
Also helping to drive away car buyers: rising sticker prices. To boost their profit margin, automakers have been loading cars with expensive extras and high-tech touches, pushing the average price of a new car in the U.S. to a record $37,777 by the end of last year, according to Kelley Blue Book. That's caused many people to hold on to their existing rides longer; the average age of autos on U.S. roads reached a record 11.7 years in 2018, according to IHS.
+ For the fifth consecutive year, BMW is the largest vehicle exporter in the U.S. by value, according to data from the U.S. Department of Commerce. BMW's sprawling factory in Spartanburg, South Carolina, exported 234,689 X-series crossovers in 2018 valued at more than $8.4 billion. Last year, BMW stopped exporting the X3 from the U.S. to China amid the escalating trade row, moving production to plants in Rosslyn, South Africa, and Shenyang, China. The Spartanburg plant produced 356,749 vehicles last year, down slightly from the prior year because of updates to the X4 and X5. The factory, which has annual production capacity of 450,000 vehicles, built its 4.5 millionth vehicle last month.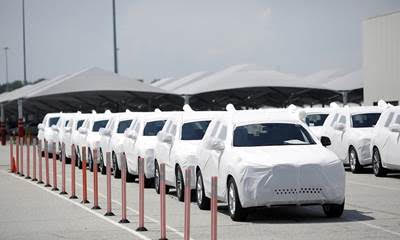 + Though little remembered today, the Chrysler Space Division was a major player in the early space age and made a serious attempt to win the NASA contract for the next-generation spacecraft to follow the Apollo program. Chrysler engineers submitted a radical design in fall 1969 for a vehicle that could haul cargo and people to a future space station, return to Earth and be entirely reusable for another 99 flights.
To reach orbit, it would have used an unproven propulsion technology called an aerospike engine. To safely land back on Earth, it needed a massive array of 28 jet engines to slow down. According to one space historian, Chrysler's spacecraft may have been too complex and technologically ahead of its time to have worked in real life during the 1970s. Chrysler's SERV advanced to "final review" stage in 1971, but never made it to prototype and ultimately lost to what became NASA's space shuttle program. The automaker's Space Division, based in New Orleans, had its last hurrah four years later when a Chrysler-built Saturn 1B rocket flew the final Apollo mission, a historic docking with the Soviet Union's Soyuz spacecraft. Even earlier, in the late 1950s and early '60s, Chrysler made Redstone rockets at its Michigan Missile Plant in Sterling Heights, modified versions of which sent astronauts Alan Shepard and Gus Grissom into suborbital space. That Sterling Heights plant is now FCA's Sterling Heights Assembly Plant.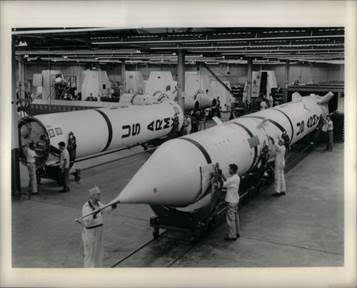 + Mahindra Automotive North America's first U.S.-built Roxor rolled off the line about a year ago, and already top officials at one of southeast Michigan's newest manufacturers say they'll soon need more capacity. The off-road vehicles they build here aren't street-legal. But they're selling much faster than the Mumbai-based company expected, a testament to Roxor's rugged Jeep-like demeanor and the company's ability to offer the units in a wide array of styles. The automaker currently builds roughly 30 Roxor off-road utility vehicles a day at the 150,000-square-foot factory in Auburn Hills. They're made for recreation, hauling over rough terrain, grounds-keeping and beach patrols, traversing everything from sand to forest floors. For now, the automaker is working on introducing itself to would-be American buyers. The Roxor isn't on any U.S. highway — at least not legally. It was meant to test the U.S. appetite for Mahindra's product. But at the Detroit auto show this year, Mahindra North America CEO Rick Haas, a veteran of Ford Motor Co. and Tesla Inc., fielded lots of questions about the brand. People wanted to know more, though most didn't know anything about the company to start.
A year after the first Roxor rolled off the line here in Auburn Hills, the automaker has several potentially lucrative paths into the United States. It's still a contender for a contract with the United States Postal Service to build a fleet of new delivery vehicles. If Mahindra wins the contract, it would have to open a new plant in the United States to fill the order. If that happens, it could lead to a larger U.S. presence for the maker of India's most-popular SUVs.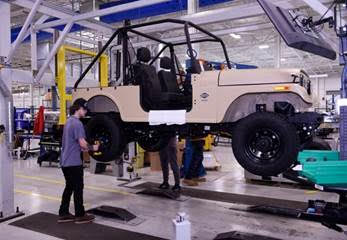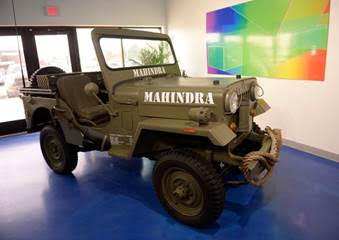 + Kia reached a major milestone in the U.S. as it branches out from the domestic market and ships its first-ever export order for made-in-America vehicles to the Arabian Peninsula. The 8-person Telluride SUVs were loaded for export onto a roll-on/roll-off vessel at Georgia's Port of Brunswick. Kia plans annual exports of about 3,000 Tellurides, which are assembled at West Point, GA.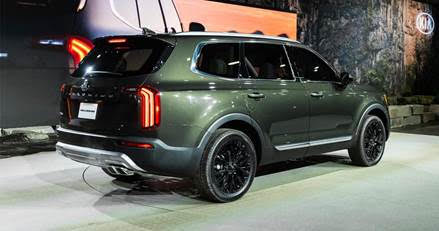 ---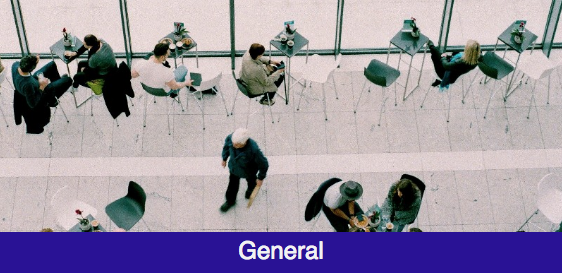 + The ISM Non-Manufacturing Index rose to a reading of 59.7 in February. Exports, new orders and backlog orders all gained momentum.
+ The U.S. maritime industry now employs nearly 650,000 Americans with jobs across all 50 states and contributes $154 billion to the nation's economic growth annually, according to new economic and jobs data released by the Transportation Institute. The Transportation Institute announced a 30% increase in domestic maritime job creation enabled by the Jones Act, the U.S. requiring the transportation of goods between two U.S. points is carried out by American built, owned, and crewed vessels. The Transportation Institute shared findings from a study published by PricewaterhouseCoopers, which the advocacy group says affirms the economic benefits of the domestic maritime industry. Specifically, the report finds that the Jones Act-enabled maritime industry contributes more than $154 billion in total economic output annually, creating $41 billion in labor income for American workers each year and adding $72 billion annually to the value of U.S. economic output. The industry also sustains nearly 650,000 American jobs, with one shipyard job creating four jobs elsewhere in the economy.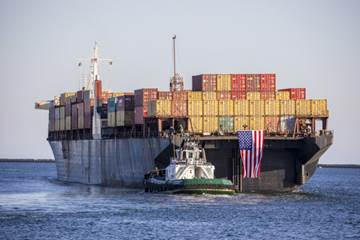 + New Home Sales jumped 3.7% in December. The average price of a new house rose to $318,600. There is currently 6.6 months' worth of unsold, new home inventory in the US.
– Construction Spending fell .6% in December. Hopefully when warm weather returns, construction activity will pick up.
+ Housing Starts jumped 12.3% in January. Single family home starts rose 25%. Permits rose 1.4%.
+ The economy added a meager 20,000 jobs in February, well below the 180,000 that analysts were expecting, but the number of employed Americans grew by 255,000 in February to a record 156,949,000, the 18th record-breaker of the Trump era. The unemployment rate dropped to 3.8% from last month's 4%, the Bureau of Labor Statistics reported.
– The oil companies are getting ready for spring break. Prices are creeping up. Refineries have slowed to 87.5% of capacity. Oil futures are at $56 per barrel.
+ Freight rates are sliding again.

---