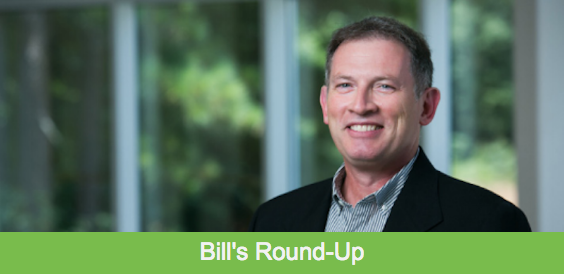 "Bill's recap:
The new year is starting off well. The stock market is on an upward trend, gasoline prices continue to fall, and inflation is nonexistent. Domestic steel makers are continuing to hold on to 80% production capacity utilization. Automakers are nervous. Some are trying to figure out how to make vehicles more efficiently, and some are trying to figure out how to make appliances." – Bill Feier, Manager of World Sourcing
---
+ #1 busheling scrap fell to $375 per ton, while #1 heavy melt scrap fell to $314 per ton.
+ Raw steel production registered 80% of capacity.
– Iron ore is up to $74 per dry metric ton.
– Zinc is hanging around the $1.15 mark.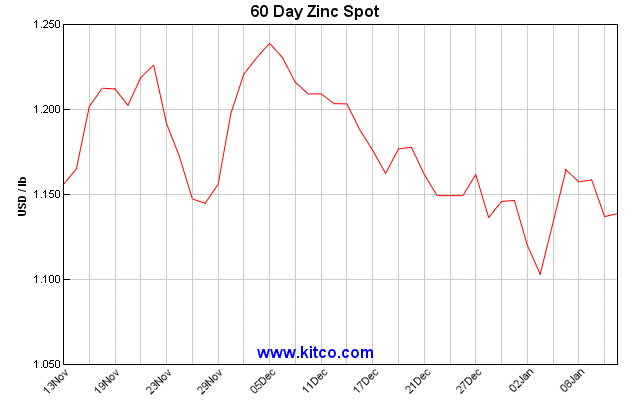 ---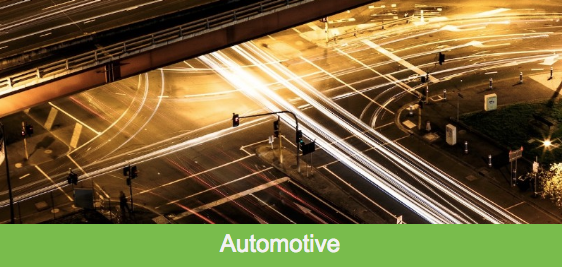 + Ford Motor announced last Tuesday that it would cancel plans for a $1.6 billion Mexico plant and launch a Michigan expansion. Ford CEO Mark Fields said the company would spend $700 million and add 700 jobs to "transform and expand" its Flat Rock, Mich. manufacturing plant to make autonomous and electric vehicles. "Make no mistake about it — Ford is a global automaker but our home is right here in the United States," Fields said at a press conference. The move marks a sharp reversal for Ford, which has defended its production in Mexico, even as President Trump has assailed the company for expanding there. "This is a vote of confidence for President-elect Trump and some of the policies he may be pursuing," Fields said. The Michigan expansion plans are part of a broader $4.5 billion investment in electric vehicles and hybrids, including 13 new models over the next five years. Those vehicles include a small, electric sport-utility vehicle with 300 miles of battery range, which will be exported overseas, and a "high-volume autonomous vehicle designed for commercial ride-hailing or ride-sharing," Ford said in a statement. The company will also manufacture a hybrid version of the F-150 pickup truck by 2020 at the Dearborn, Mich., plant, where the F-series lineup is currently manufactured.
+ Ford might announce a tie up with Volkswagen this week, which would see VW using some Ford capacity on their assembly lines in N. America and Ford using some VW capacity in Europe, as well as sharing of technology and retail outlets.  Ford is also pursuing Mahindra in India, aiming for the same type of relationship.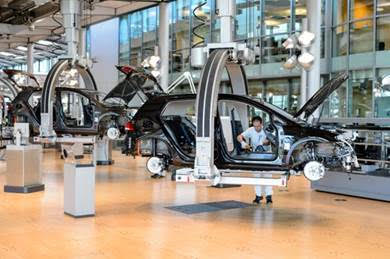 + The Australian government moves to position the country as a world powerhouse in lithium-ion battery manufacturing. Australia produces about half of the world's lithium, but once it's mined, it's shipped overseas, taking with it value-creation activities such as processing and battery manufacturing. Resources Minister Matthew Canavan says it is time for Australia to take advantage of the booming lithium industry. "Lithium prices have tripled since 2010 and global battery consumption is predicted to increase five-fold in the next 10 years, driven by a global shift to electric vehicles in some markets and off-grid storage to support renewable energy development," he says. "As the world's largest producer of lithium and with mineral reserves covering 90% of the elements required in lithium-ion battery production, we have an enormous opportunity to leverage off this rapidly-growing industry."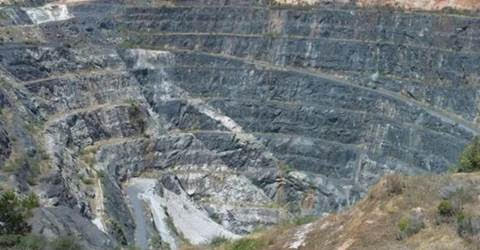 ---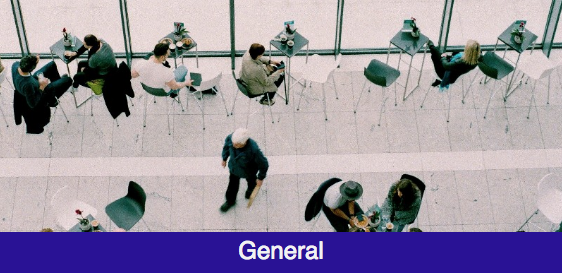 – Every autumn, retailers hire large numbers of seasonal workers to handle the rush of holiday business. Then, after the new year, many of those temps typically rejoin the ranks of low-skilled job seekers, eager for work and often willing to accept meager pay. That cycle has long been good for the restaurant industry, with food preparation workers and servers receiving mean annual wages that were half those of the U.S. average, according to May 2017 U.S. Bureau of Labor Statistics data. It may not work out that way in 2019. Fewer teens are in the workforce nowadays, reducing the number of job seekers for low-wage work and helping raise the pay rates needed to woo those who are. Also, minimum wage increases for lower-skilled workers at companies such as Amazon.com, Walmart, and Target are making it more difficult for restaurants to compete for talent, forcing them to try everything from social media campaigns to quarterly bonuses to entice applicants. "The last 18 to 24 months, it's been very competitive, no matter what time of year," says Bjorn Erland, vice president for people and experience at Yum! Brands Inc.'s Taco Bell chain. The unusually strong  U.S. employment numbers for December 2018 released on Jan. 4 reinforced that outlook. Non-farm payrolls increased by 312,000 in December, easily topping all forecasts, after an upwardly revised 176,000 November gain. Average hourly earnings rose 3.2 percent from a year earlier, matching the fastest pace since 2009. The falloff in employment among postmillennials, those less than 22 years old, is particularly troublesome for restaurants that have depended on young workers since the days of soda jerks and carhops. Just 19% of 15- to 17-year-olds had jobs in 2018, compared with almost half in 1968, according to a Pew Research Center study published in November. It wasn't much better for 18- to 21-year-olds: In 2018, 58% had been employed in the previous year, down from 80% in 1968.
+ Heavy industry remains a central pillar of the economy, even though the days of steel mills employing 20,000 workers apiece are long gone and the United States no longer employs anywhere close to the 19.5 million factory workers it did at the peak of manufacturing employment in 1979. But, the more highly automated manufacturing sector showed signs of life in 2018 adding 284,000 more workers nationwide, including 32,000 in December. "The 116th Congress must keep this growth in mind and support policies that will strengthen this trend, such as robust infrastructure investment. With more manufacturing jobs, communities throughout the country grow," said Scott Paul, president of the Alliance for American Manufacturing, a joint initiative between the United Steelworkers union and leading manufacturers to promote manufacturing.
+ The Consumer Price Index showed a slight decline (.1%) in December. Negative inflation. How about that?
+ Gasoline prices continue to fall. Refineries operated at a brisk 96.1% of capacity. Oil futures jumped to $50 per barrel.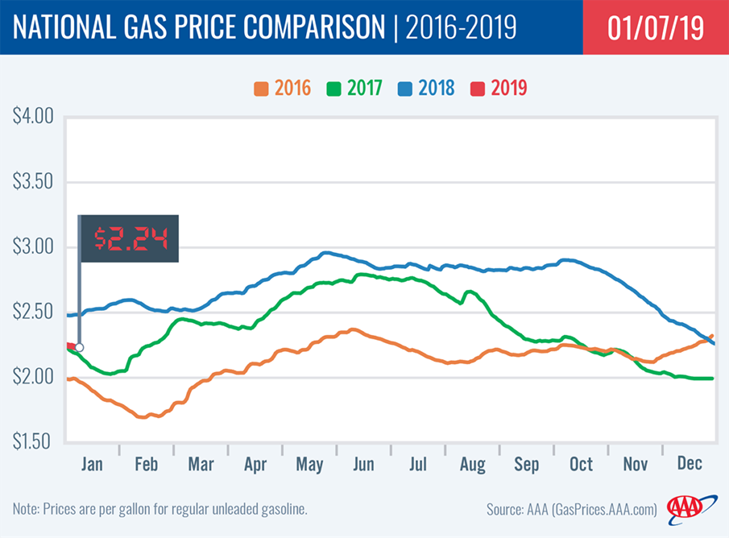 + The latest Energy Information Administration (EIA) data registered gasoline demand at 8.6 million barrels per day for the week ending December 28 (the lowest level since February 2017). Despite record motor vehicle travel for the holiday, demand was down nearly 900,000 barrels, suggesting that demand this winter could be lower than expected. The national gas price average has declined for 12 weeks in a row. Adding to the price pressure, the AAA says "As the global crude market continues to be oversupplied, oil prices are dropping". This is good news for motorists filling up at the pump.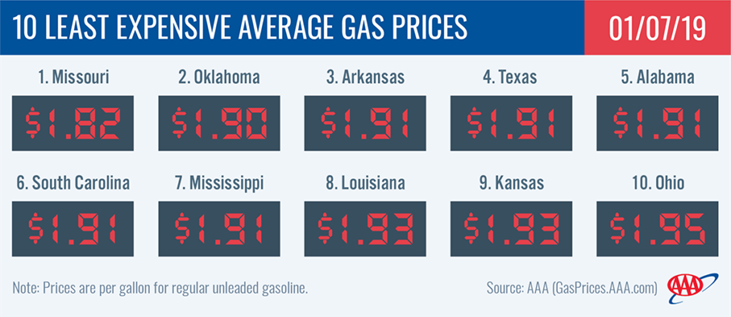 + BP made a massive 1 billion barrel discovery at its Thunder Horse field off the tip of Louisiana. BP is the Gulf of Mexico's biggest oil producer, and it's making strides to hold that title. BP now expects its fossil fuel output from the region to reach 400,000 barrels of oil per day by the middle of the next decade. Today, it produces about 300,000 bpd, up from less than 200,000 bpd about five years ago. The company also said it will develop a third phase of its Atlantis field off the coast of New Orleans. Scheduled to start production in 2020, the eight new wells will add 38,000 bpd to BP's production at Atlantis. The decision comes after BP found another 400 million barrels of oil at the field.
– Freight rates are climbing.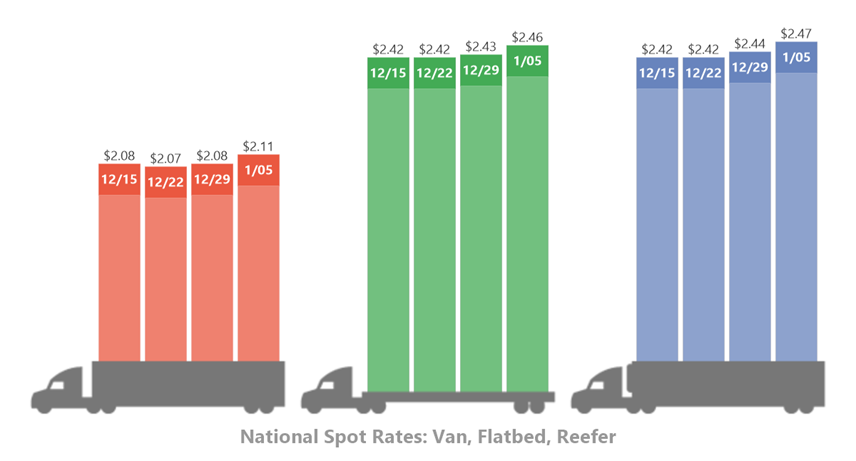 ---