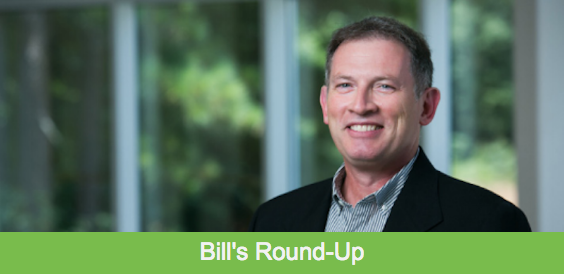 Bill's recap: "This week was relatively quiet. Gasoline prices continue to decline. Steel mill output fell under 80% of capacity. Galvanized imports remain subdued. The auto industry continues to invest in all things digital."
---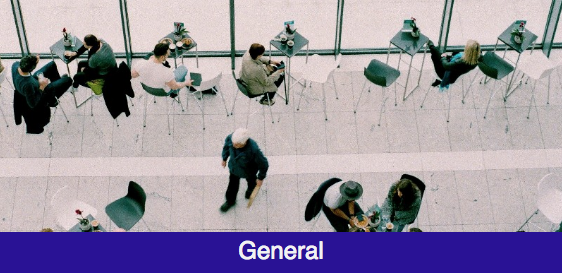 + Existing Home Sales jumped 2.5% in July. Prices were steady at an average $280,800. – New Home sales fell 1.7% in July. The average price of a new home is $312,800. The inventory of unsold new homes rose to 6.4 months' worth. + Gasoline prices continue to fall even though refineries are operating at 95.9% of capacity. Oil futures were $56 per barrel.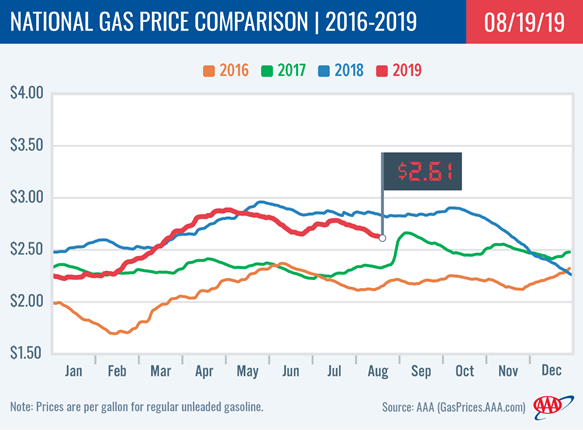 + Freight rates continue to decline.

---
– #1 heavy melt scrap is at $248 per ton and #1 busheling scrap is at $300 per ton. – Raw steel production fell to 79.8% of capacity. – Iron ore FOB Chinese ports is at $94 per dry metric ton. + Zinc prices continue on a good trend.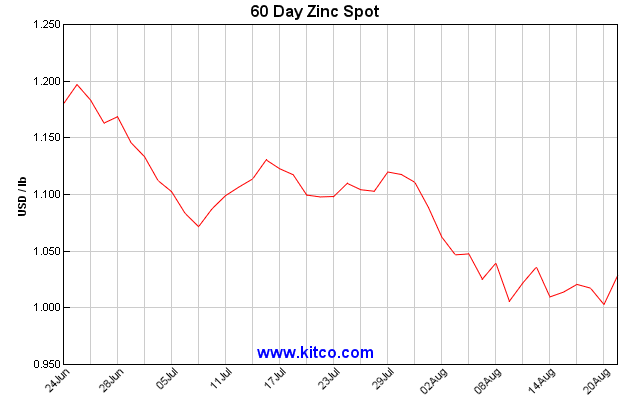 – August galvanized imports are coming in slow.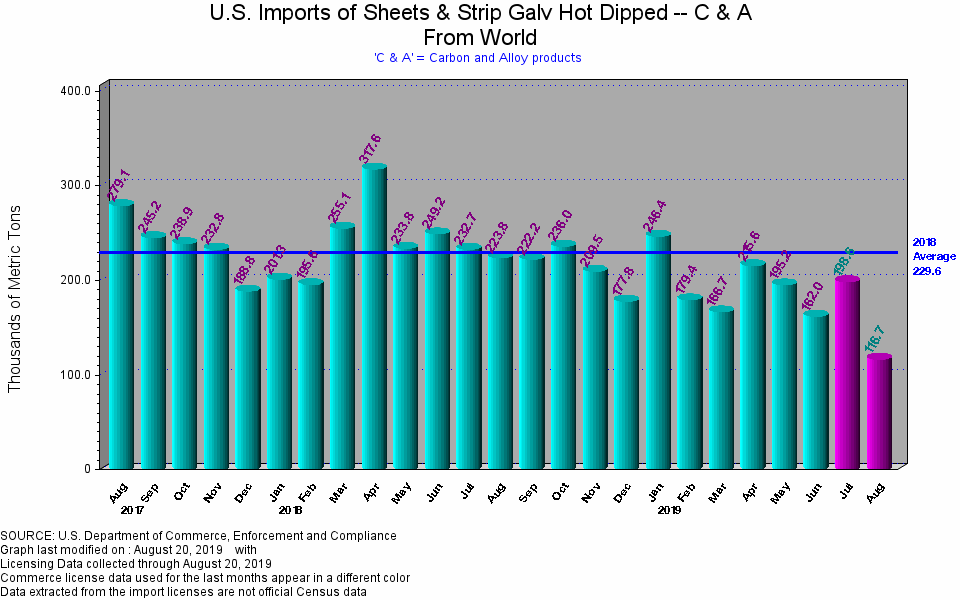 ---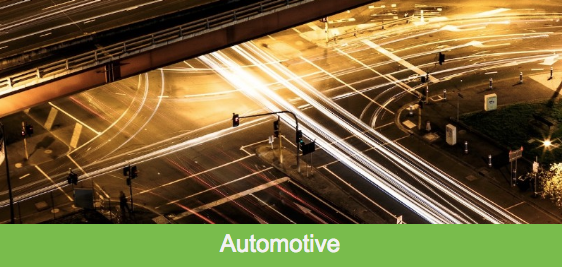 + Porsche Digital opened a second site in the U.S. to extend the company's North American business portfolio. The team of business experts, designers and software engineers in Atlanta will develop and optimize new digital business models, Porsche says in a news release. The Porsche subsidiary develops and tests new value-creation models and innovative product offerings in collaboration with all areas of Porsche AG. It is tasked with worldwide scouting – identifying new trends, assessing them and securing access to technologies for Porsche at an early stage. Porsche Digital is using the Atlanta facilities at the Porsche Cars North America head office and operates six locations worldwide. The company says it plans to increase the Porsche Digital team in the U.S. to up  to 45 employees during the coming year. Stefan Zerweck, chief operating officer-Porsche Digital, says North America is home to committed Porsche enthusiasts and is a hotspot for technology talents, especially in Atlanta. + Underscoring its commitment to future technologies, auto supplier Magna cut the ribbon on a new $50 million electronics manufacturing plant in Michigan on Aug. 14. The facility consolidates three nearby locations at a single new site incorporating a people-first workplace design and the latest manufacturing technologies. The 230,000-sq.-ft. plant is in Grand Blanc Township north of Detroit and is focused on advanced vision-based driver-assistance systems. Magna says the new facility will allow it to accelerate large-scale deployment of future technologies such as advanced driver-assistance systems, advanced robotics and micro-LED lighting. Magna now combines cameras with other sensors such as radar and lidar to develop the advanced driver assistance systems that make up the building blocks of autonomy and enable current technologies such as adaptive cruise control, blind-spot detection, lane-keeping assist and other popular ADAS features. Magna's electronics unit ships ADAS components to more than 330 locations in North America, South America, Europe and Asia.
---