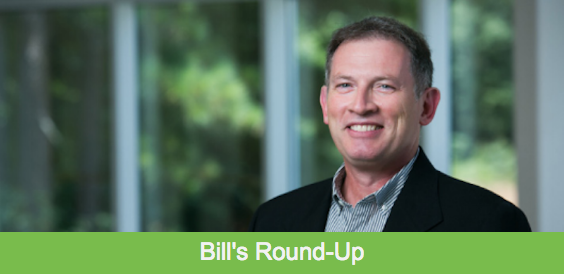 The US economy continues to heal itself, faster in some places, like the steel industry where demand is outweighing supply. Many industries are catching up from the various COVID related shut downs during the summer and this need has collided with domestic mills who had their own set of problems ranging from much needed maintenance, to COVID closures, to major equipment failures. Gasoline prices remain low. Steel imports remain slow. The chess pieces are moving around the steel industry as Cleveland Cliffs has reimagined the domestic steel landscape and their competitors juggle output from various locations. No one knows what the automotive industry will be producing in 10 or 15 years.
                      -Bill Feier, Manager of World Sourcing
---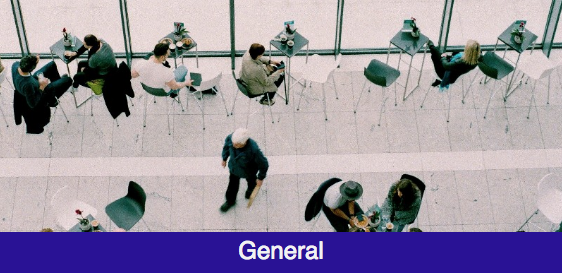 + The ISM Manufacturing Index registered 57.5 in November. New orders and production were up. Employment was down. Deliveries are slowing and backlogs are growing. + Construction Spending was up 1.3% in October with both public and private sectors showing growth. – The number of online-only shoppers jumped 44% during the Thanksgiving holiday weekend in the United States to 95.7 million, the National Retail Federation said last Tuesday, even as the overall number of shoppers dropped. The COVID-19 pandemic has led to a surge in online demand as people avoid going out to shop. To meet the rush, retail chains have been investing heavily in e-commerce and delivery services, such as curbside pickup. Still the NRF's survey, conducted by research firm Prosper Insights & Analytics, showed only 186.4 million people made purchases between Thanksgiving Day and Cyber Monday, down from 189.6 million last year. The number of in-store shoppers more than halved from a year earlier on Thanksgiving Day, while that on Black Friday dropped by 37%, the NRF said. It added people spent less on holiday-related purchases such as gifts or decorations over the five-day period. + Salesforce has agreed to buy workplace messaging app Slack for $27.7 billion in what would be one of the biggest tech mergers in recent years. Salesforce has been pushing to expand the company's software offerings and fend off rivals such as Microsoft. The acquisition comes as the pandemic has increased the focus on remote work and tools like Slack, which enable it. Slack, founded in 2009, has won a following with its group chats, which offer an alternative to email. If Slack thought it was fun to have Microsoft as a competitor in 2016, it definitely didn't in 2020. Its legal challenges claim that Microsoft uses its heft to unfairly bully the competition. So, this acquisition should be seen in that context. Slack was being slowly squeezed. It has now been bought by a much bigger fish – it will be better placed to compete with Microsoft. But, there will be many who will use this case to lament the plight of smaller tech companies, who simply can't compete with a handful of tech giants. Both Salesforce and Slack have had previous run-ins with Microsoft. In 2016, Salesforce lost out to its bigger rival when it attempted to buy the business-focused social media service LinkedIn. During the summer, Slack brought a competition complaint against Microsoft in the European Union, saying the firm was abusing its market dominance by bundling Teams into its other products. + Quarantine rules are set to be eased for business travelers in England. The rules will be relaxed for top bosses of foreign multinational firms visiting English branches and bosses at firms planning to invest. Returning executives will also be exempt from quarantine. In each case, the business trips must result in a deal which creates or preserves 50 jobs or leads to a £100,000 investment or order, according to the Department for Transport. + The ISM Services Index registered a reading of 55.9, the 6th consecutive month of growth. New orders, supplier deliveries, and prices led the way. + Factory Orders for manufactured goods in October, up six consecutive months, increased $4.9 billion or 1% to $480.8 billion. – Gasoline prices rose slightly as many consumers hit the road for Thanksgiving visits. Refineries operated at 78.7% of capacity and West Texas crude oil traded at $42 per barrel.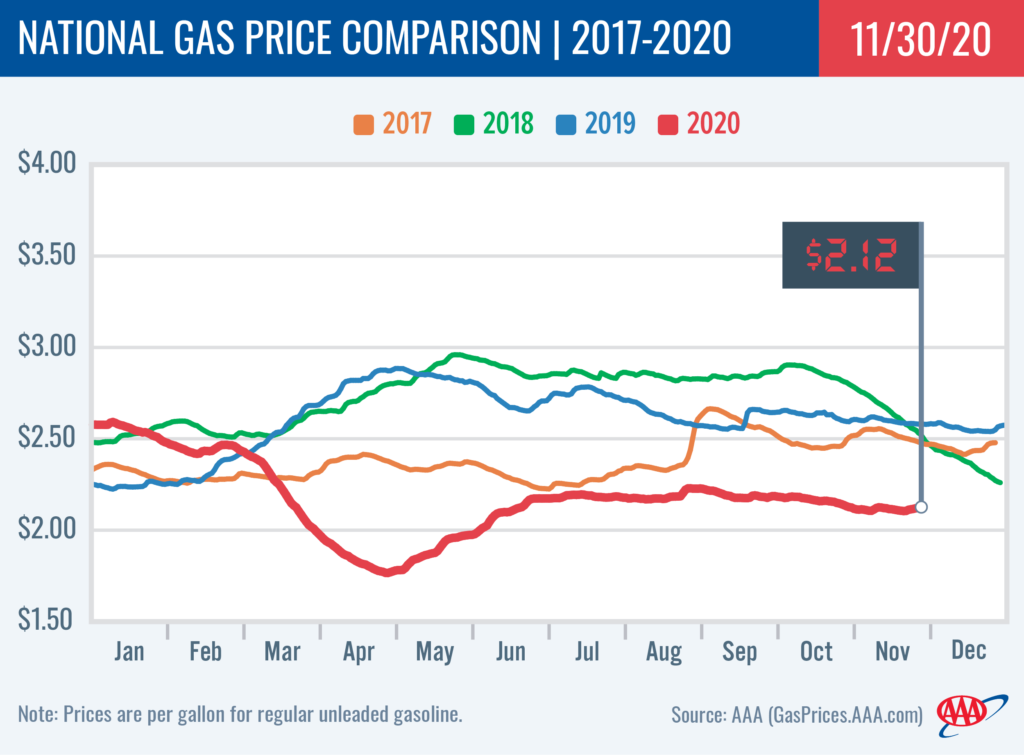 – Royal Dutch Shell Plc began the permanent shutdown of its 211,146 barrel-per-day (bpd) Convent, Louisiana refinery. Sources familiar with plant operations told Reuters the permanent shutdown of the refinery, which Shell has been unable to sell as fuel demand has been hammered in the COVID-19 pandemic, began last Monday night. "We're engaged in a phased shutdown of Convent and (will) take all of the time necessary to safely accomplish that," said Shell spokesman Curtis Smith in an email. Shell said on Nov. 5 it would permanently shutter the refinery after failing to find a buyer for the plant, which had become unprofitable because of reduced demand during the COVID-19 pandemic. Shell will keep the refinery on the market after it completes the shutdown by the Christmas holiday, the sources said.
– Chevron Corp last Thursday cut billions off its long-term capital and exploratory budget after a major restructuring of its operations in a bid to ride out a collapse in oil prices and preserve its dividend. Reeling from a sharp decline in oil demand and revenue due to the COVID-19 pandemic, Chevron and other oil majors have written off billions in asset values this year, while slashing output and laying off staff to save money. The company also set the budget for next year at $14 billion, and kept aside $11.5 billion for exploration and production related activities. Its downstream refining and related operations were allocated $2.1 billion.
– The containership ONE Apus lost a "significant" number of containers overboard during a storm in the mid-Pacific. It is estimated that number of lost or damaged containers could be more than 1,900, including 40 that are believed to be dangerous goods. The ONE Apus was sailing from Yantian, China to Long Beach, California when, on November 30, it encountered heavy weather with gail-force winds and large swells which caused the ship to roll heavily. This ship was located approximately 1,600 nautical miles northwest of Hawaii at the time. The ship will sail towards Japan with plans to seek a port of refuge to right unstable containers, assess any damages, and determine the exact number of containers impacted. This illustrates one of the many risks involved with long supply chains. On one hand, maybe there will be less retail goods for sale for Christmas, on the other hand is the environmental damage to the Pacific Ocean. Container vessels lose containers all the time. Some float for a while. Others go straight to the bottom of the ocean.
---
– #1 heavy melt scrap is steady at $249 per ton and #1 busheling scrap is at $300 per ton. – Raw steel production fell to 70.6% of capacity. – Iron ore FOB Chinese ports is up to $129 per dry metric ton. – Zinc prices continue to climb.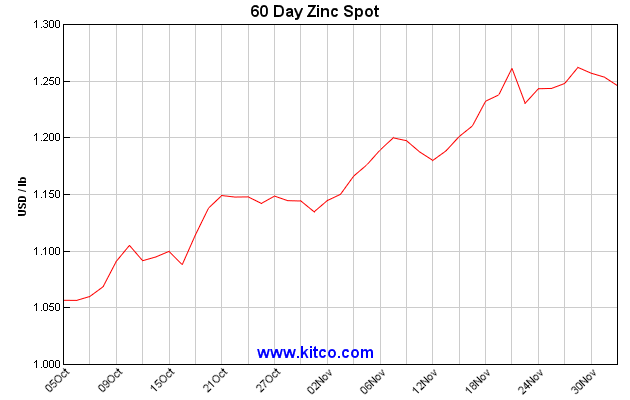 ---
– Flat roll imports remain weak.
+ Cleveland-Cliffs has been approved by US regulators for its purchase of ArcelorMittal USA's assets in a $3.3bn deal that will make it the biggest flat rolled steelmaker in North America. The company started 2020 as purely an iron ore miner. It will end 2020 as the largest flat-rolled steel producer in North America. The deal is valued at $3.3bn, which includes $1.4bn in cash and stock that Cleveland-Cliffs will spend to purchase the assets, with the remainder being debt. Of its iron ore production, 13-16mn gross tons (gt)/yr will be dedicated to its steelmaking assets, which in 2019 shipped a combined 16.54mn st of sheet and plate products. Cleveland-Cliffs' acquisition will include ArcelorMittal's blast furnace steelmaking operations at Indiana Harbor and Burns Harbor, Indiana, its blast furnace operations in Cleveland, Ohio, electric arc furnace (EAF) steelmaking facilities in Coatesville and Steelton, Pennsylvania, and its compact strip mill in Riverdale, Illinois. In total the six facilities have an approximate steelmaking capacity of 19.2mn st/yr. Currently the 1.51 mn st/yr No 6 blast furnace in Cleveland — one of two at the mill — remains idled after it was closed because of demand loss related to the Covid-19 pandemic. Prior to the purchase, Cleveland-Cliffs' operated two integrated mills, part of its AK Steel acquisition, in Dearborn, Michigan, and Middletown, Ohio, with a combined production capacity of 4.5mn st/yr. + U.S. Steel is restarting blast furnace #4 at its Gary Works steel mill earlier than anticipated as the steel market recovers. The Pittsburgh-based steelmaker, one of Northwest Indiana's largest employers, took the blast furnace offline in April for a planned maintenance project but left it idle as the coronavirus pandemic roiled the domestic steel industry. "U. S. Steel will restart #4 blast furnace at Gary Works, effective Dec. 8, to continue to satisfy the strong demand we have been seeing in strategic end markets," the company said in a news release.
– Tesla Chief Executive Elon Musk said last Tuesday that electricity consumption will double if the world's car fleets are electrified, increasing the need to expand nuclear, solar, geothermal and wind energy generating sources. "It will take another 20 years for cars to be fully electric. It is like with phones, you cannot replace them all at once," Musk said, adding that around 5% of vehicles are replaced every year. Once electric cars become the norm, electricity from intermittent generating energy sources such as wind and solar will need to be stored, probably through battery technology, he said. Tesla has recently acquired a license to trade electricity across western Europe, and the company has also been surveying customers in Germany about potentially using Tesla electricity in their cars. + The mere changing of a numeral on the calendar at least brings hope that the next 12 months will be different — and Kia will be seizing on the rare moment of optimism in otherwise dark times. They'll be driving the all-new 2021 Sorento to haul the "2021" New Year's Eve numerals from the brand's U.S. headquarters in Irvine, Calif., to New York City, where they will be installed at the top of One Times Square. It will make stops at dealerships along the way, with the goal of luring some local media coverage. And the brand will try to make a national splash on New Year's Eve with TV ads running during ABC'S "Dick Clark's New Year's Rockin' Eve with Ryan Seacrest 2021." The deal with ABC includes an in-show integration that will spotlight the Sorento road trip using footage of national landmarks, produced in partnership with National Geographic.
+ Without adjusting for number of selling days, J.D. Power projects, November sales fell 14.6% year over year. Yet, November 2020 had three fewer selling days—for just 23 in total—than November of last year, along with one less weekend. Adjusting for those factors, J.D. Power estimated that November sales dropped just 3.5%. + Oil prices are down and bans on automobiles powered by internal combustion engines are up. But don't be fooled; there is plenty of life left in the internal combustion engine (ICE). There's lots of momentum propelling the electric-vehicle market, including the recent inclusion of Tesla in the S&P 500. But oil-fired cars are here to stay. On November 17, British Prime Minister Boris Johnson announced a ban on new gasoline- and diesel-powered vehicles that will take effect in 2030. Several other European countries have announced similar measures, including Norway, which has declared that by 2025, all new cars sold in the country must be zero-emission (meaning all-electric or fuel cell). Here in the U.S., California Gov. Gavin Newsom signed an executive order in September that bans the sale of new gasoline-powered vehicles in his state by 2035. These moves have helped fuel the belief that, as one analyst put it, "the combustion engine is dead." I think not. First and most important is price. EVs are still too expensive. A brand new Chevy Bolt EV is a jaw-dropping $46,450. For that much cash, consumers could buy a brand new BMW 3 series. Or they could pick up a Mercedes-Benz C-class for less than $39,000. In fact, for the price of a single Chevy Bolt, thrifty shoppers could buy a pair of Toyota Corollas, which sell for about $18,000 each. The second reason is mining. Replacing all the ICE vehicles in the U.S. with EVs would require stunning amounts of commodities like cobalt, lithium, and copper. The scale of the demand can be understood by a letter that Professor Richard Herrington of the Natural History Museum in London sent to the British government last year. Herrington and his colleagues looked at the U.K.'s climate goals and the requirement that all its vehicles be converted to electricity by 2050. Doing so, they found, would require the entire world's production of neodymium, three quarters of the world's lithium production, and at least half of the world's copper production. And remember, that's just for the U.K.! The U.S. has about 276 million registered motor vehicles, or roughly nine times as many vehicles as the U.K. Thus, if Herrington's numbers are right, electrifying all U.S. motor vehicles would require roughly 18 times the world's current cobalt production, about nine times global neodymium output, nearly seven times global lithium production, and about four times world copper production. With that kind of demand, I would expect the price of those commodities to skyrocket, and the cost passed on to consumers in the form of higher pricing. Some of those commodities like cobalt are mined under dubious circumstances. All you have to do is put "cobalt mining" in your favorite search engine to see articles describing the human misery involved. The third reason that the ICE will stick around has to do with a basic metric in physics: energy density. Yes, batteries are getting better and so are the cars that use them. But today's batteries are still no match for oil when it comes to gravimetric energy density, or the amount of energy contained per kilogram. Gasoline and diesel contain about 80 times more energy per unit of weight than the best lithium-ion batteries. Even if you assume that EVs are twice as efficient as ICE automobiles, the energy density of gasoline and diesel is still 40 times better than that of batteries. I could add a host of other reasons why we will continue using oil in transportation, including its relatively low cost, abundance, geographic distribution, and ease of handling. Add oil's value in industry – for lubrication, and the fact that it can be turned into products ranging from cosmetics to shoelaces and bowling balls to milk jugs – and it becomes apparent that oil will be with us for a long time to come. Fourth, internal combustion engines keep getting smaller, faster, more efficient, and more powerful. In 1908, the Ford Motor Company launched the Model T. In 2011, the company unveiled its new 3-cylinder turbocharged 1-liter engine, the EcoBoost. The new engine is 28 percent lighter than the engine in the Model T, produces about 16 times as much power per liter of displacement, and is more than twice as fuel-efficient. The final reason the ICE will endure is the ease of refueling. EVs like the Tesla or Chevy Bolt require owners to keep a special recharging unit at home or rely on public charging stations, which are still relatively scarce. Drivers of ICE vehicles can refuel their rides at any of the 115,000 service stations in the country. Furthermore, unlike EVs, which can take hours to recharge, ICE vehicles can be refueled in less than five minutes. The infrastructure involved to build enough charging stations to make electric travel practical nationwide is another issue starting with the need to double our national electricity capacity by building more (more what? Nuclear, coal, gas, wind, etc) and add power lines which all use more copper, etc. In short, the ICE has dominated the transportation sector for more than a century because it meets consumers' needs on the critical issues of cost and convenience. Yes, EVs will gain market share in the years ahead. But to paraphrase Mark Twain, the claims about the death of the ICE have been greatly exaggerated.