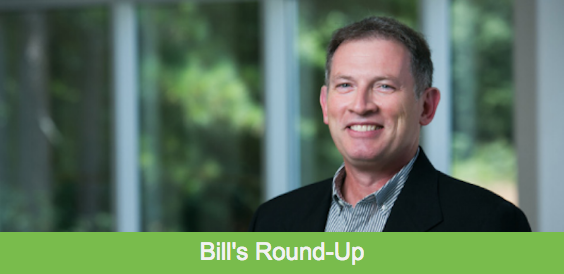 "Bill's recap:
The Fed decided to keep interest rates steady for a while, and let the economy gain more speed. Manufacturing is steady. The good news is existing home sales jumped over 11%. Let's hope spring weather motivates more sales and construction.  Gasoline continues to climb. Freight rates have been trending down since Q4 or 2018. Steel making in the US is running at capacity utilization like we haven't seen in 10 years. Galvanized imports continue to come in slow. GM announced an expansion of its plant where the all-electric Bolt is made to make room for a new model." – Bill Feier, Manager of World Sourcing
---

– #1 heavy melt scrap is at $320 per ton and #1 busheling scrap is at $375 per ton.
+ Raw steel production settled to 82.9% of capacity.
– Iron ore FOB Chinese ports is at $86 per dry metric ton.
– Zinc prices continue to climb.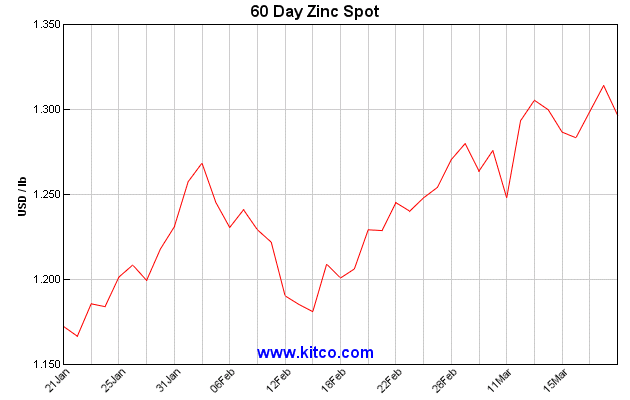 – Galvanized imports remain slow.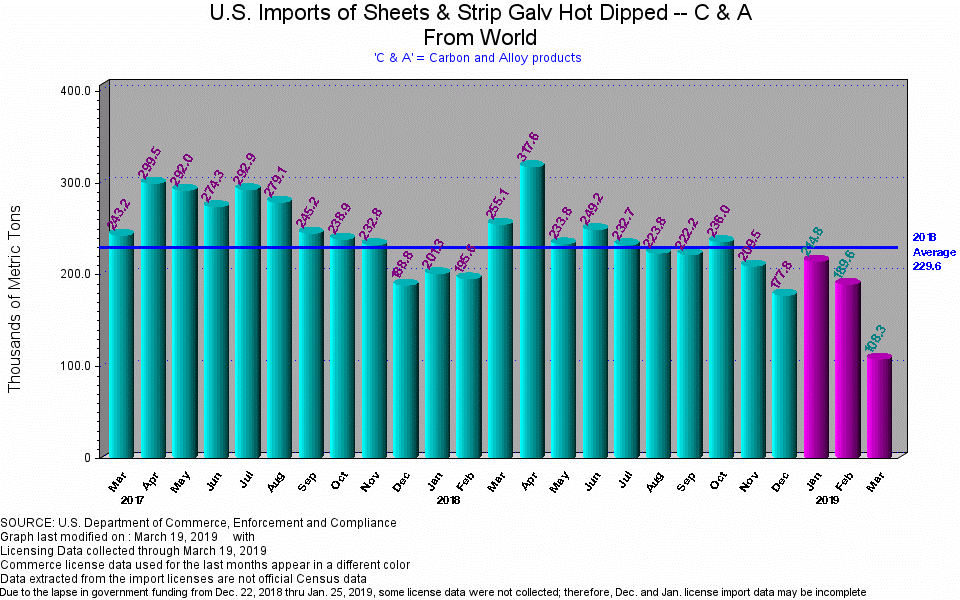 ---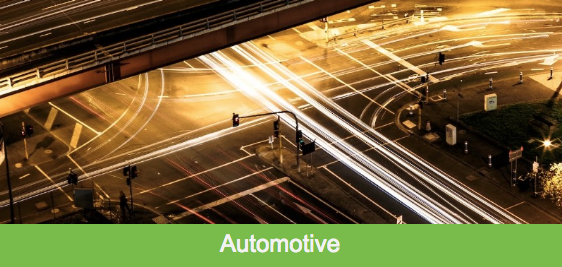 + GM announced they will be building a new electric car at the Lake Orion plant where the current Bolt model is built. The company is investing $35 million and planning to add 400 new workers to join the 1,600 already there.
---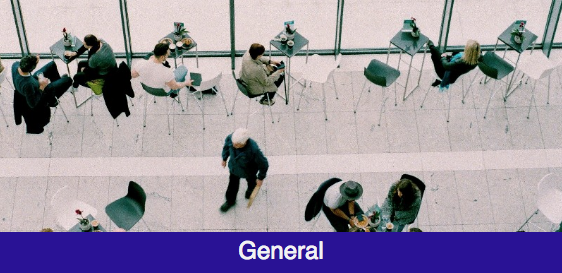 + Factory Orders gained slightly (.1%) in January. Aircraft and vehicle orders kept this index above water.
+ The Fed kept interest rates steady at 2.25% to 2.5%. They want to give the economy a little more chance to accelerate.
+ Existing Home Sales jumped 11.8% in February. The average price of a used home was $249,500 and the supply of unsold, used homes fell to only 3.5 months' worth.
– Gasoline cost continues to climb. Refineries are operating at a little over 88% of capacity. Oil futures are up to $60 per barrel.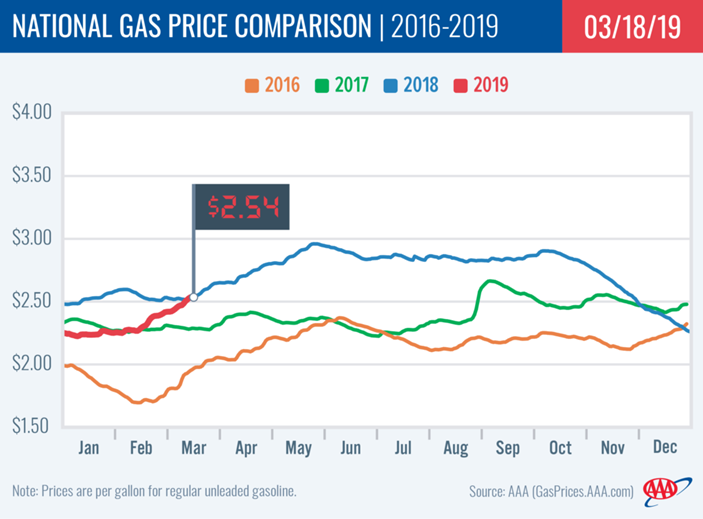 + Freight rates since December have dropped nicely.

---