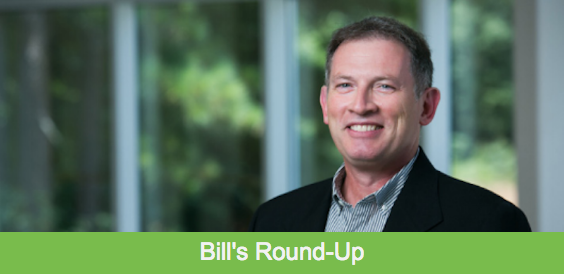 Bill's recap: "The nation's economy is cooling off enough to motivate the Fed to reduce interest rates. Gasoline prices continue to fall as well. Our domestic steel mills are doing a good job of keeping output over 80% of capacity. Galvanized imports arrived in July in higher tonnage than expected. The auto industry continues to slow as they lose sight of consumer preference versus their interest in converting automobiles into expensive appliances."
---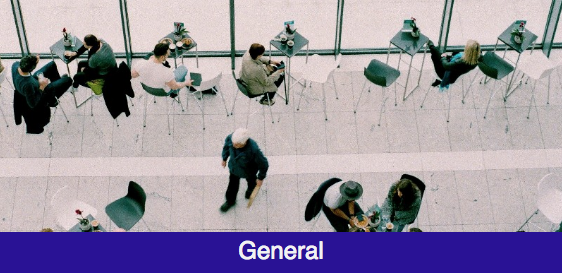 + The ISM Manufacturing Index slid to a reading of 51.2 in July. Anything over 50 shows growth, but the growth has been slowing since the 60.8 reading last August. On the positive side, the new orders component rose almost 1%. + The ISM Non-Manufacturing Index registered 53.7 in July, driven by strong new orders and employment components. – Construction Spending fell 1.3% in June. The residential component is down 8.1%. + The Fed relaxed interest rates to 2% to 2.25% last week. + Factory Orders are up .6% in June. Capital goods orders are slowing which is part of the reason the Fed relaxed interest rates. + Gasoline prices continue to soften even though refineries operated at 93% of capacity and oil futures rose to $59 per barrel.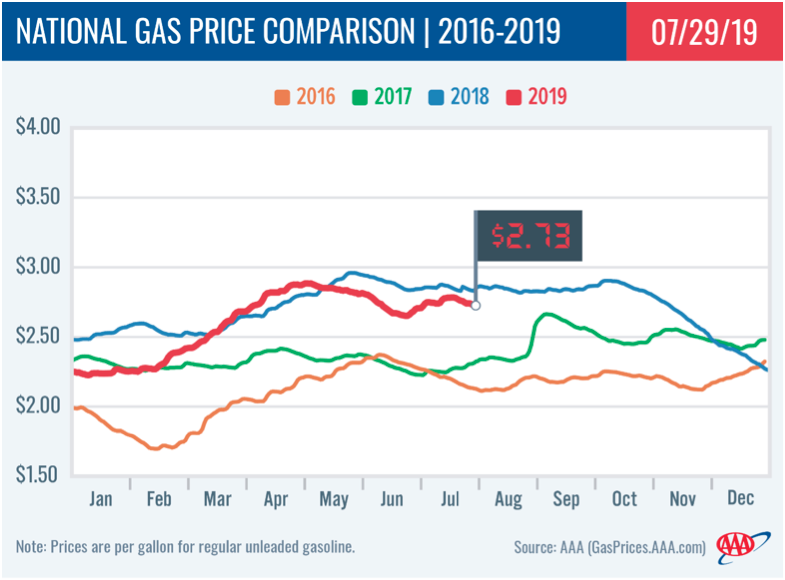 + Freight rates are declining.

---
– #1 heavy melt scrap is static at $228 per ton as well as #1 busheling scrap at $280 per ton. + Raw steel production rose to 81% of capacity. – Iron ore is at $106 per dry metric ton. + Zinc prices continue on a good trend.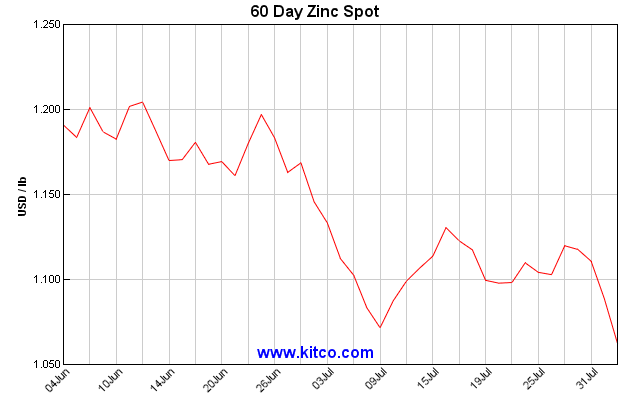 + There was an uptick in galvanized imports in July.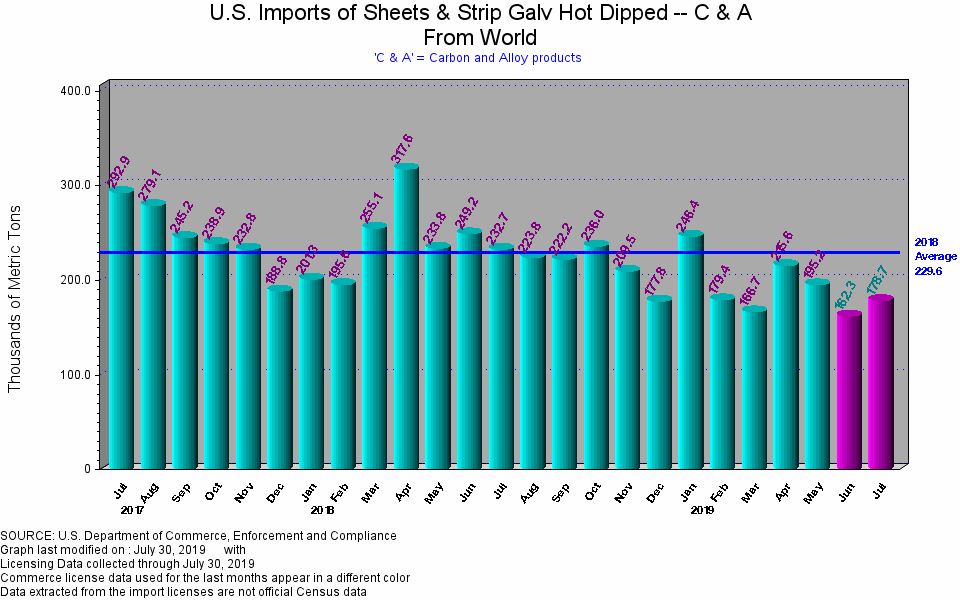 + AK Steel reported its financial results for the second quarter of 2019. Net income was $66.8 million, up 18% from a year ago. Net sales for second quarter was $1.7 billion, a 4% decrease compared to the second quarter of 2018.  The decrease was primarily due to lower shipments to the automotive market. Steel shipments in Q2 were 1.39 million tons, down 3.5% from last year.
---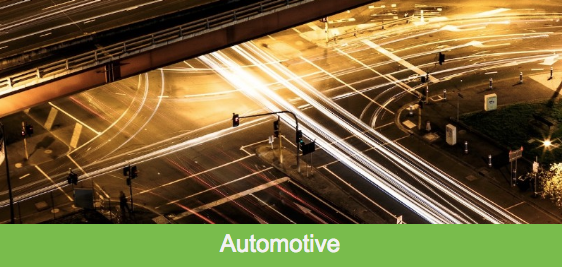 – Are electric vehicles affordable? Economics trumps politics and mandates. Can consumers afford a $40,000 electric car like the Tesla 3, or even a $30,000 electric car like the Nissan Leaf, which is the least expensive electric car on the market? Unless the cost of gas doubles which seems unlikely, the Leaf will not save its owner any money. The $15,000 price (give or take that number based on negotiation) difference between the Leaf and the non-electric equivalent like Nissan's Versa hatchback, which stickers for $12,460 to start, buys about 6,250 gallons of regular unleaded gasoline at current prices (about $2.40 nationally). That's enough to fill the typical compact car's 12 gallon gas tank about 520 times. If we assume the car averages 35 miles per gallon (420 miles per tank) that works out to about 218,000 miles of driving before the Leaf offers any economic advantage to a prospective buyer (not including the range/recharge issues, which are negative considerations for most people). It takes about 15 years to accrue 218,000 miles on the odometer at 15,000 miles per year. And 15 years is about five years longer than most people keep a car before trading it in and buying another one. It is certainly longer than an electric car's battery pack will last before it needs to be replaced, at a cost of several thousand dollars which adds another layer of cost to the economically untenable EV equation. EVs currently constitute about 1% of the US market. They cannot become mass-market cars until they become more affordable.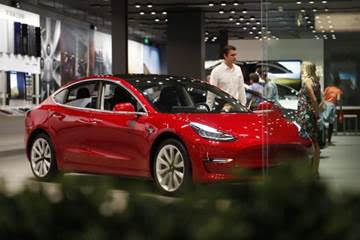 – July marks a new era for U.S. sales results as Ford Motor Co. and Fiat Chrysler Automobiles join General Motors in abandoning monthly reports in favor of quarterly. The absence of these three  companies representing 45% of U.S. sales will undercut the value of the monthly data as a barometer of the industry's health. – GM sales for Q2 fell 1.5%, Fiat/Chrysler fell 12%, Ford fell 4.1%. Honda, volume rose 1.9% in July, Toyota sales were up only .2% in July, and Nissan volume dropped 9.1%. – The seasonally adjusted, annualized pace of sales is forecast to come in at 16.6 million, based on average estimates from J.D. Power/LMC Automotive, ALG, Edmunds and Cox Automotive. If the forecast holds, it will mark the fourth month this year the SAAR has dropped below 17 million.
---