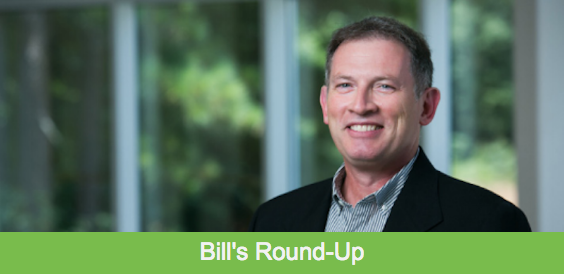 "Bill's recap:
New home sales sprung to life in March as expected when the bad winter weather subsided. Durable goods orders jumped too. Gasoline prices continue to climb. Steel makers have managed to keep their order books pretty full. Iron ore prices will likely stay high due to supply side problems but zinc prices are moderating. Domestic mill Q1 profits are being published and it's looking pretty good. Galvanized imports are showing some strength. In the automotive sector, hydrogen fuel might be the new buzz." – Bill Feier, Manager of World Sourcing
---
– #1 heavy melt scrap is static at $295 per ton as well as #1 busheling scrap at $350 per ton.
– Raw steel production fell to 81.8% of capacity.
– Iron ore prices FOB Chinese ports jumped to $90 per dry metric ton. A global shortage of iron ore and pellets will keep prices at high levels following the rupture at a tailings dam at Vale's Feijão mine in Brazil three months ago, according to Cleveland-Cliffs' top executive. "There is no short- or medium-term solution for this massive shortage, and as such, iron ore and pellet prices should remain elevated for the foreseeable future," Chairman, President, and Chief Executive Officer Lourenco Goncalves said during the company's first-quarter earnings call on April 25. "That will not get better or easier any time soon – and it might get worse. Welcome to the new normal."
+ Zinc prices moderated due to inventory replenishment.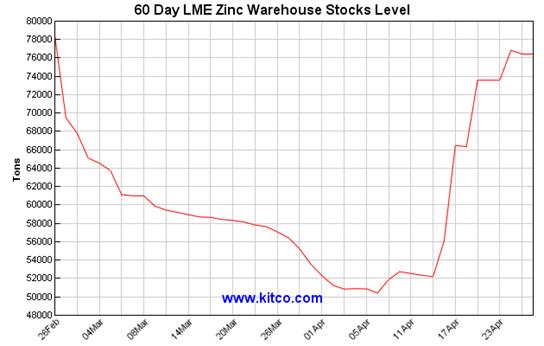 + Galvanized imports might beat March's performance.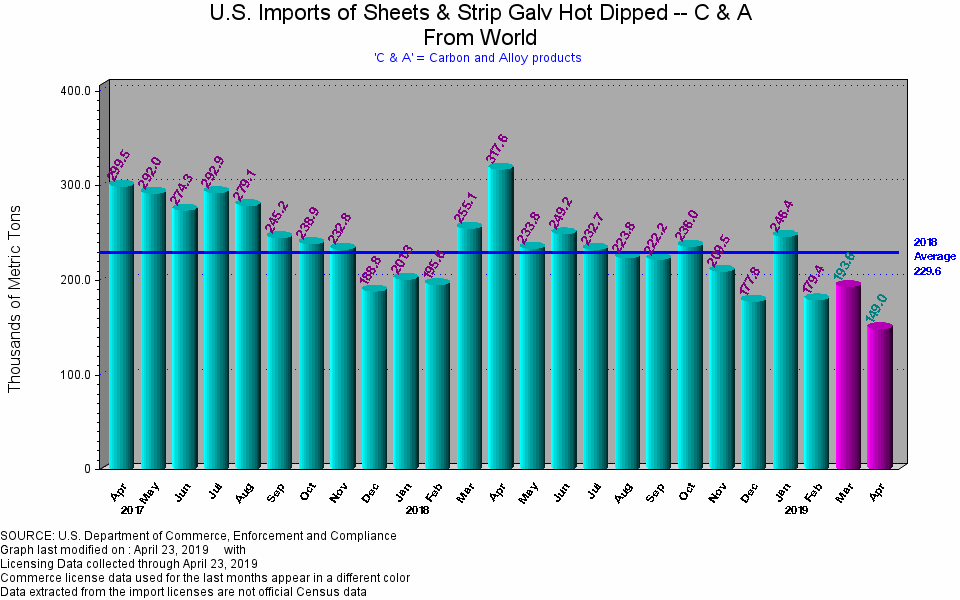 + Nucor announced consolidated net earnings of $501.8 million for the first quarter of 2019, 29% better than last year on sales of $6.1 billion, up over 8% from last year. Steel shipments were down 4% from a year ago. Capacity utilization fell slightly to 87%.
+ Steel Dynamics Inc. reported first quarter 2019 net sales of $2.8 billion, down 7% from 2018 and net income of $204 million, down over 10% from last year. Steel shipments of 2.7 million tons was a 6% improvement from last year.
---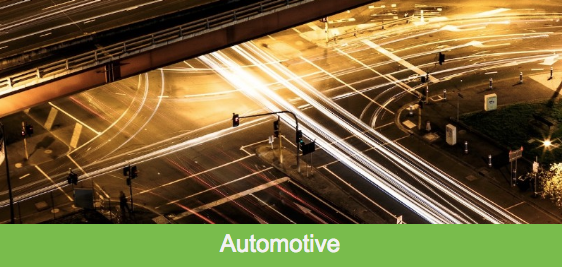 + The latest version of Toyota's zero-emissions fuel-cell powered tractor truck was unveiled last week in Los Angeles. Developed as part of a joint project with the Kenworth Truck Company, the Port of Los Angeles, and the California Air Resources Board (CARB), the Fuel Cell Electric heavy-duty Truck (FCET) that runs on hydrogen and produces only water as waste is intended to meet or exceed the performance of a conventional diesel truck. According to the company, the new truck will have enhanced capabilities, packaging, and performance, with an estimated range of 300 mi that is claimed to be twice the average truck's daily work mileage. Beginning later this year, the fleet will be used to haul goods landing in the Ports of Los Angeles and Long Beach to destinations across the Los Angeles basin.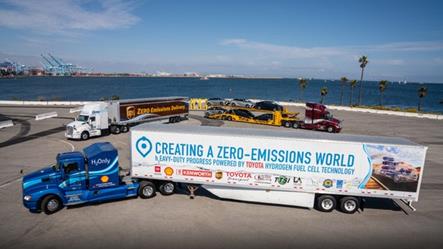 + Toyota Australia will build a $5.3 million hydrogen center at its former manufacturing site outside Melbourne that will include Victoria state's first commercial-grade fueling station. Existing manufacturing infrastructure will be repurposed into the site, complete with electrolyzer and an education center with live demonstrations. Toyota is spending $3.1 million and the Australian Renewable Energy Agency (ARENA) $2.2 million. ARENA CEO Darren Miller says Australia's existing expertise and infrastructure gives it a competitive advantage in the emerging hydrogen export market. Construction on the center will begin this year, with the education module expected to be open by December, and the electrolyzer and hydrogen refueling station fully operational by late 2020. The fueling station will be able to fill an FCEV such as the Toyota Mirai in three to five minutes. Toyota Australia provides Mirais to local governments and commercial organizations through a hydrogen loan program.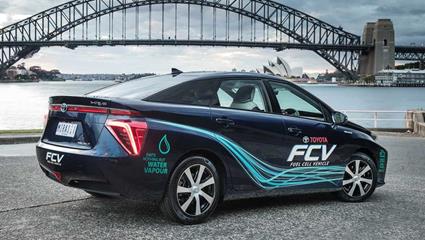 + General Motors is adding 400 jobs at its plant in Bowling Green, Kentucky, for production of its new mid-engine Chevrolet Corvette. GM said Thursday it will add a second shift, or about 400 hourly jobs, at its Bowling Green Assembly plant. GM earlier this month in New York revealed a camouflaged version of the next generation of the car. GM has promised to take the wraps off the car on July 18.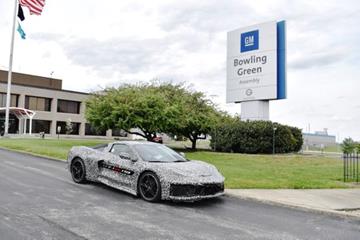 ---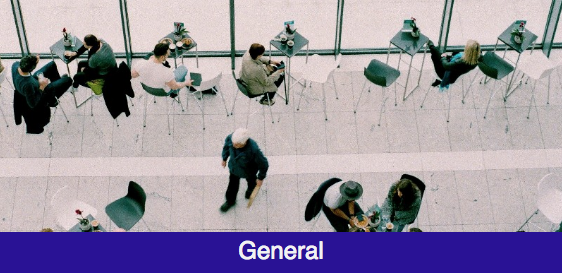 + New Home Sales jumped 3.6% in March, possibly incentivized by lower pricing. The average price of a new home is $302,700, 9.7% cheaper than a year ago. The supply of unsold new homes is 6 months' worth.
+ Durable Goods Orders jumped 2.7% in March, led by commercial aircraft orders, but the more important "core capital goods" component was strong as well.
+ First-quarter gross domestic product expanded by 3.2%, the Bureau of Economic Analysis said. It was the first time since 2015 that first-quarter GDP topped 3%. Exports rose 3.7% in the first quarter, while imports decreased by 3.7%. Economic growth also got a lift from strong investments in intellectual property products. Those investments expanded by 8.6%. Disposable personal income increased by 3%, while prices increased by 1.3% when excluding food and energy. Overall prices climbed by 0.8% in the first quarter.
– Gasoline prices continue to escalate and refineries are ramping up production to 90.1% of capacity.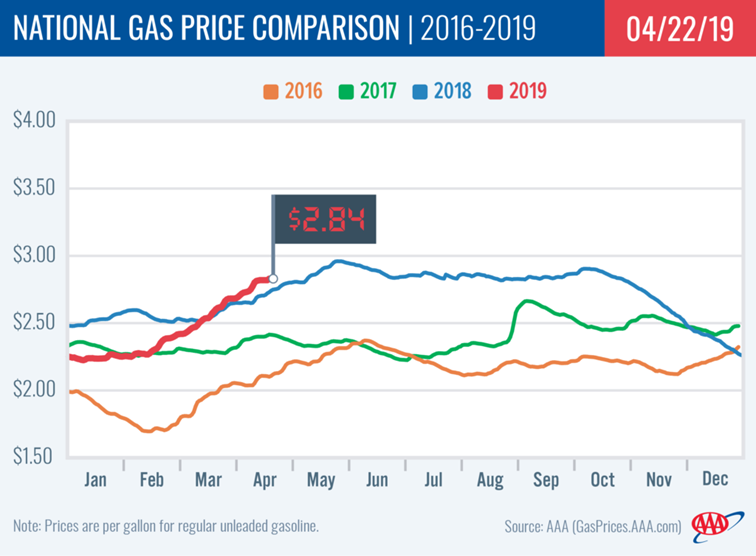 + Freight rates are moderating.

---