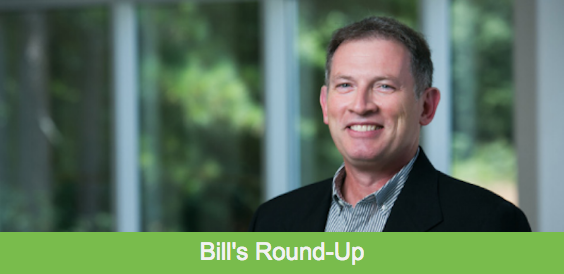 Bill's recap:
"The general economy remains strong but the manufacturing index took a timeout. Let's hope the timeout doesn't last long. Gas prices continue to drift lower but freight rates spiked up, possibly due to hurricane disruptions. Domestic steelmaking slid under 80% of capacity and galvanized imports continue to be weak. Fiat is axing it's little 500 in the US market and Porsche thinks they will sell some expensive electric cars. August car sales looked pretty good, but there are a heck of a lot of unsold 2018 models languishing on dealer lots. Let's make a deal!"

---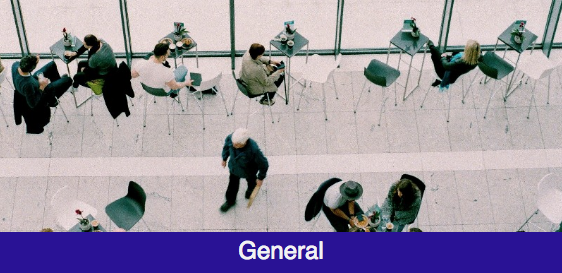 + Construction Spending rose slightly (.1%) in July.
+ Factory Orders rose 1.4% in July, driven by increased demand for durable and non-durable goods.
– The ISM manufacturing Index fell to 49.1 in August. New orders fell below 50. Export orders are well under 50. Employment and production are under 50. In this index, 50 is the break-even point. Anything under 50 shows contraction. August of 2016 was the last time this index fell under 50.
+ The ISM Non-Manufacturing Index rose to a reading of 56.4 in August, driven by new orders.
+ Gasoline prices continue to drift lower as refineries operated at a brisk 94.8% of capacity. Oil futures are around $58 per barrel.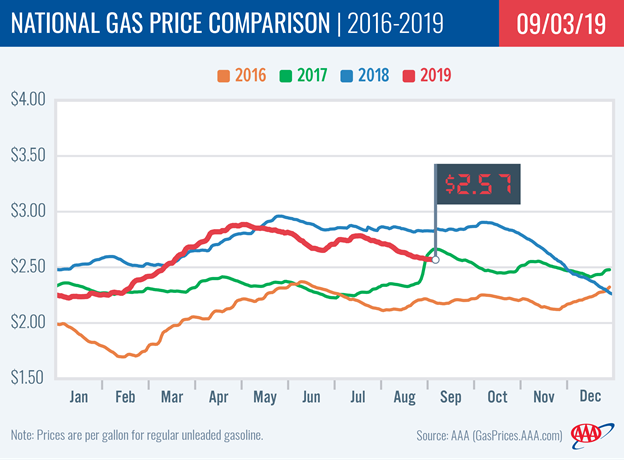 – Freight rates spiked up.

---

– #1 heavy melt scrap is static at $248 per ton as well as #1 busheling scrap at $300 per ton.
– Raw steel production fell to 79.5% of capacity.
– Iron ore FOB Chinese ports is $90 per dry metric ton.
+ Zinc prices kicked up this week.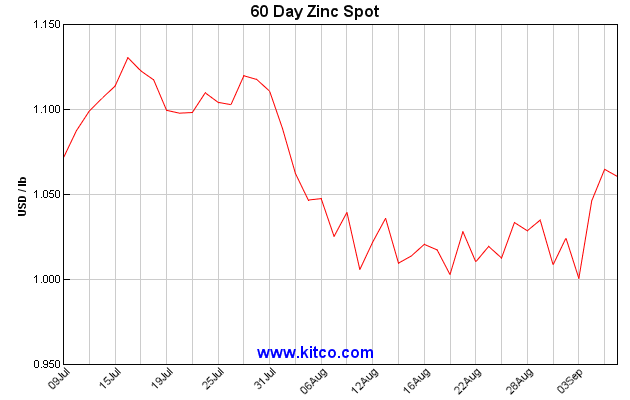 – Galvanized imports slowed in August, and September is having a weak start.
---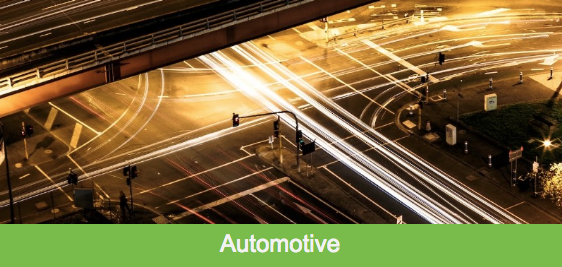 – Fiat Chrysler Automobiles is halting production of the Fiat 500 and electric 500e hatchbacks in North America, the latest move by the automaker to curb exposure to a shrinking car market in the U.S. As output of both models winds down at a plant in Toluca, Mexico, remaining inventory will be sold into next year. Fiat Chrysler will continue U.S. sales of the slightly larger 500X crossover, the 500L wagon and the 124 Spider roadster. But the decision to withdraw the brand's mainstay 500 model from the U.S. ends an eight-year experiment and refocuses the company on its more profitable vehicles such as Jeep SUVs and Ram trucks.
– Porsche released the all-wheel drive Taycan this week. In top Turbo S trim (the EV maintains the brand's "Turbo" trim nomenclature though it lacks turbochargers), Taycan hits 60 mph in 2.6 seconds. The cheapest Taycan Turbo starts at $152,250. The Turbo S stickers at an eye-watering $186,350. Like all EVs, Taycan will face consumer resistance on range and charging infrastructure. The Taycan has a range of up to 279 miles and the ability to charge at 270 kilowatts on Electrify America's U.S. charger network. Porsche says that at 270 kW, the Taycan can charge to 80% of capacity in 22.5 minutes. Or about 9 hours on a home 240 volt plug.
+ August vehicle sales looked good. The SAAR for August is expected to be 16.8 million. The Big 3 Asian brands did well. Honda up 18%, Nissan up 13%, and Toyota up 11%. None of the domestic Big 3 report monthly sales any longer, but the estimates look like GM was up 14%, Fiat/Chrysler was up 5%, and Ford fell 5%.
+ Looking for a deal on a new vehicle? Here are the vehicles with the largest proportions of inventory still made up of 2018 models as of August 2019. These vehicles have been on dealer lots so long that all they are doing is tying up money. Dealers would be happy to make a deal to move them.
Ford Taurus  52.9% of inventory.
Cadillac ATS  22.3%
Jeep Wrangler Unlimited 19.5%
Chevrolet Cruze 17%
Jeep Wrangler 16.8%
Porsche Macan 15.3%
Chevrolet Volt 14.6%
Mitsubishi Eclipse Cross 12.5%
Dodge Durango 12.5%
Chrysler Pacifica 9.6%
Chevrolet Malibu 8.7%
Ford EcoSport 8.4%
Jeep Compass 7.7%
Kia Optima 7.1%
---