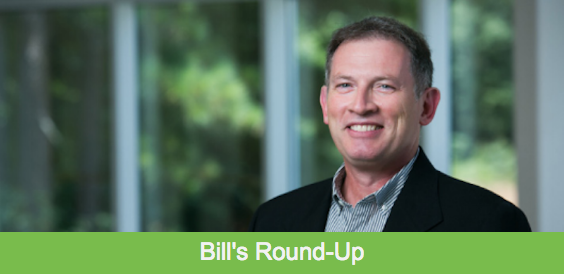 The US economy continues to find its footing. Some business are suffering from lack of foot traffic, and others are doing well through web sites as customers choose to shop from home. Working and shopping from home has kept demand for gasoline down this year, and prices have reflected the lack of demand locally and globally. Our steel mills continue to book up production schedules to the point that some lines are into December already. Galvanized imports remain low. Between lack of imports, maintenance outages, idled blast furnaces, and a few equipment failures, availability is tight for galvanized products. The automotive industry is running in parallel to the steel industry because even though sales has been slow, so has production, and that is creating demand in spots due to low inventory.
---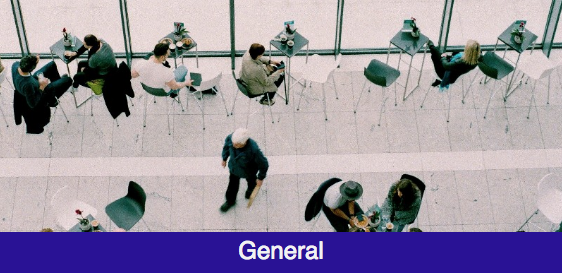 – The Consumer Price Index rose .4% in August, driven by higher prices for used cars and trucks, energy, and shelter. + Gasoline prices seem to have leveled off. Summer is fading and with it, demand. Capacity utilization at refineries fell to 71.8% and oil futures fell to $39 per barrel.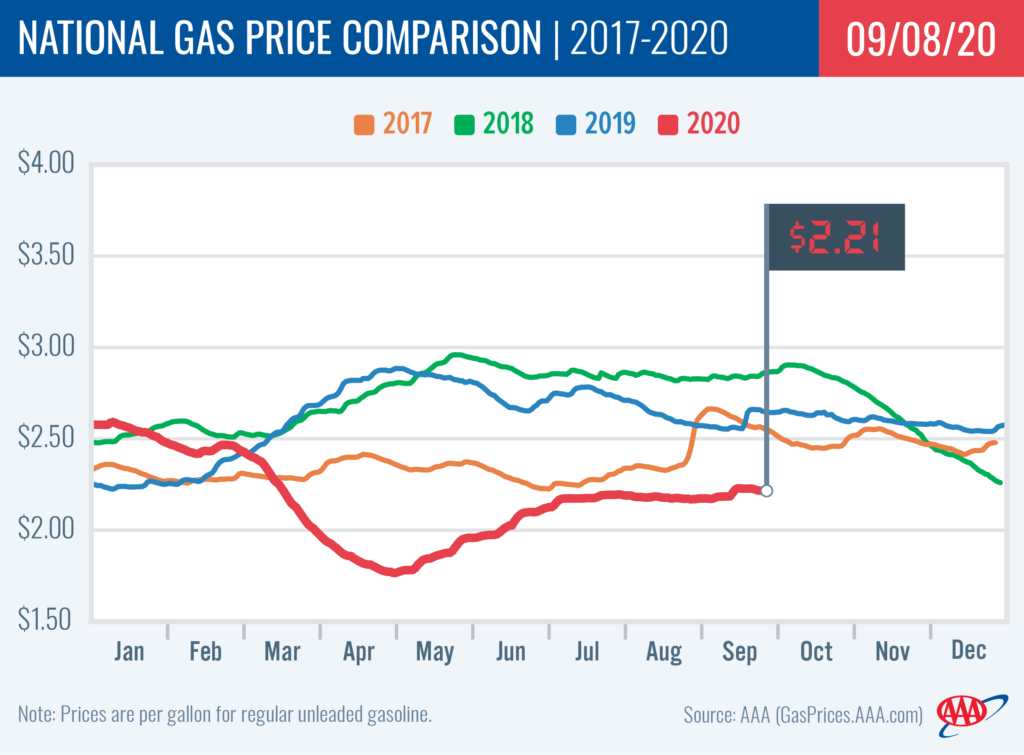 – Africa will lose between $53 billion and $120 billion in contributions to its GDP in 2020 because of the crash in tourism, the World Travel and Tourism Council estimates. Kenya expects at least a 60% drop in tourism revenue this year. South Africa a 75% drop. In South Africa, 1.2 million tourism-related jobs are already impacted, according to its Tourism Business Council. That's not far off 10% of total jobs in Africa's most developed economy and the total damage isn't yet clear. The COVID-19 restrictions have shuttered what was once the lucrative centerpiece of African tourism, the safari. – The economic drag from the covid is falling heavily on two groups, women and older workers, who fueled a rise in labor force participation prior to the pandemic. That supported stronger-than-expected economic growth in 2018 and 2019, and showed how a historically low unemployment rate drew people back into jobs. Those workers may now be getting stranded. Women and workers aged 65 and older make up a disproportionate share of the 3.7 million people no longer working or actively seeking a job since the pandemic hit, Labor Department data shows. People 65 and older made up less than 7% of the workforce in February, but 17% of those who have left the labor market through August. Women previously accounted for 47% of the workforce, but make up 54% of the departed. After a spike in women leaving the labor force in the early months of the pandemic, particularly to tend to family responsibilities, there's been slower movement back into jobs compared to the months before the pandemic, according to an analysis of CPS data by Nick Bunker, economic research director for North America at the Indeed Hiring Lab. The 2008-2009 recession fell disproportionately on the male-dominated construction and manufacturing industries. The pandemic has caused more job losses in services concentrated among women, and brought the added complication of school closings and concerns about the safety of daycare centers and nursing homes. Of the 7.6 million people laid off as of June, the number who had found jobs by July – 2.4 million – was eclipsed by the 2.8 million who either left the labor force altogether or said they were no longer expecting to get their jobs back. – The Covid-19 pandemic was catastrophic for New York City cabdrivers. It has not been easy to be a cab driver in recent years due to the competition from Uber and other ride-share services. Then, in a matter of weeks, demand for taxi and for-hire rides dropped 84% from pre-pandemic levels, according to a recent report from the Taxi & Limousine Commission. Drivers described cruising a desolate Manhattan for hours without picking up a single fare. Drivers are listening to the radio, smoking, and chatting under the early morning streetlights, waiting in a line that stretches along a once-busy street on the Lower East Side of Manhattan. At about 8 a.m., a few dozen in line will move to a nearby parking lot on the East River and start loading their yellow cabs and private cars with boxes of free food. Then they'll hustle out to hungry people across the five boroughs of New York City, deliver the meals, and return for more. They'll each make $53 per route, a few hundred dollars a day if they hurry. Most days they don't earn as much as they would with passengers, but "it's better than nothing". + Amazon stepped up its hiring spree on Monday, saying it would recruit 100,000 more workers to meet the growing demand for online shopping, which has spiked during the pandemic. The world's biggest online retailer, said the new positions are for full and part-time work across the U.S. and Canada, and include roles at 100 package sorting centers and other facilities it is opening in September. The roles offer a starting wage of at least $15 per hour, and Amazon is offering sign-on bonuses up to $1,000 to new hires in select cities. The news marks Amazon's fourth hiring spree in the U.S. so far this year, and comes ahead of what it expects to be one of the busiest holiday shipping periods ever. United Parcel Service said last week it expects to add more than 100,000 extra workers to help handle an increase in packages during the peak festive season. Amazon's latest recruitment drive comes just days after it announced the creation of 33,000 corporate and technology jobs. In March and April it also said it would add 100,000 and 75,000 new operations jobs, respectively. Lockdown-shoppers helped drive a 40% rise in sales for Amazon in the second quarter to $88.9 billion, as the company recorded $5.2 billion in net income for the three months ending June 2020.
---
– #1 heavy melt scrap is up to $245 per ton and #1 busheling scrap jumped to $290 per ton. + Raw steel production was 1,428,000 net tons while the capability utilization rate was 63.7%. Let's hope to see it go to 70% soon. It would be nice to see blast furnaces go back on line. – Iron ore FOB Chinese ports is up to $127 per dry metric ton. – Zinc prices are trying to stay above $1.10.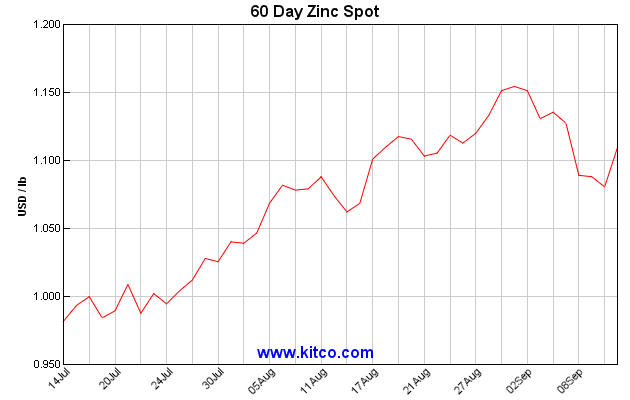 – Galvanized imports are starting out slow in September.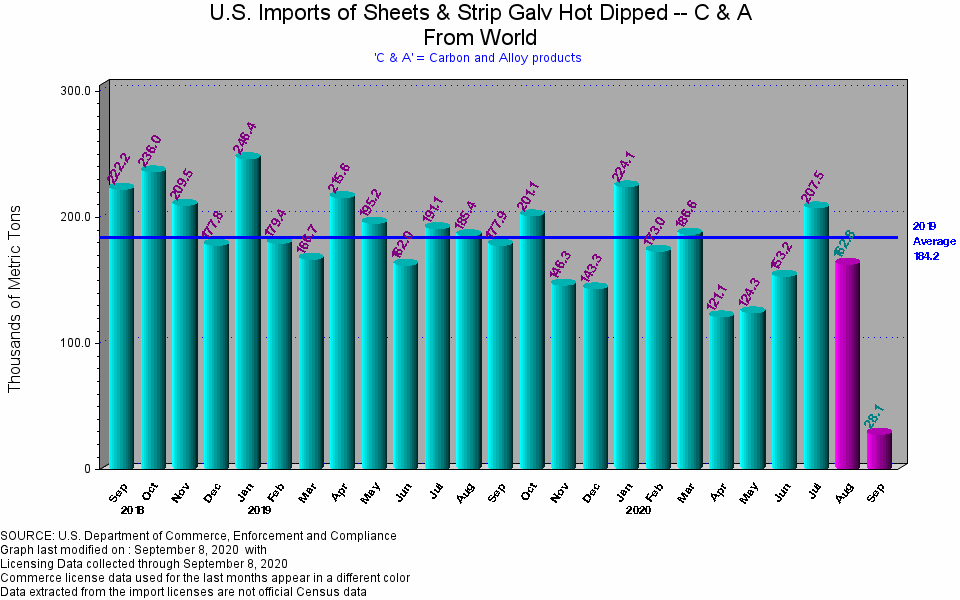 ---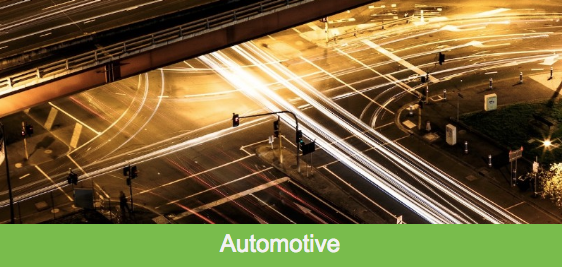 – Even though new-vehicle prices keep going up, monthly loan payments stay much the same. How's that possible? It's the same old story. Borrowers are stretching loan terms to keep monthly payments manageable, credit tracker Experian says in its Q2 2020 State of the Automotive Finance Market Report. In many respects, vehicle consumers payment shop, almost focusing more on the amount of the monthly payment than on the price of the vehicle. Dealers go with that flow, working up monthly payments that are shopper-palatable, however lengthy. The downside of those extended terms is the loans ultimately cost more because interest is charged on them longer. But with interest rates as low as they are, that's not a deal breaker for most consumers. The average loan amount for a new vehicle reached $36,072 in this year's second quarter, an increase of nearly $4,000 from a year ago, according to Experian. The average loan amount for a used vehicle was much smaller, up $760 from a year ago, reaching $20,916. The average loan amount for a full-sized pickup hit $46,502 in the second quarter. During the second quarter, full-sized pickups became the most popular vehicle segment, making up 16.09%, followed closely by small SUVs (14.33%). The average monthly payment for a new vehicle was $568. That's an increase of $18 from the previous year. The average monthly payment for a used vehicle increased $5, bringing it to $397. The average loan term for a new vehicle was 71.54 months, up from 69.17 in Q2 2019. The average loan term for a used vehicle was 65.30 months, up from 64.82 months. – Low inventory levels in the U.S. continue to be a struggle for franchised auto dealers, as they fell again in August to 2.26 million vehicles — down another 70,000 vehicles from July and 870,000 from a year earlier, according to figures compiled by Cox Automotive.