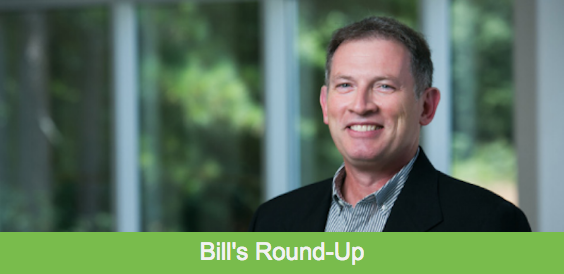 The global shortage of microchips seems to be the new debacle and some think it will last for most of this year. Microchips are used in personal computers and industrial servers and databases but also in many things we take for granted like our car or truck, appliances like stoves and refrigerators, or TV sets, cell phones, laptops, even in toys. The shortage has triggered a fight between industries to make their deals with chip manufacturers for availability. Who will win? We shall see. Here in the USA, we are still trying to figure out what the new normal will look like. Where will we live? Do we have to report to an office? Do we need new clothes? Do we even need a car anymore? Are big cities losing out to the benefits of suburbia? Demographics are changing and no one knows yet how things will settle, and it is causing chaos. A migration of workers between industries is occurring as well.
 -Bill Feier, Manager of World Sourcing
---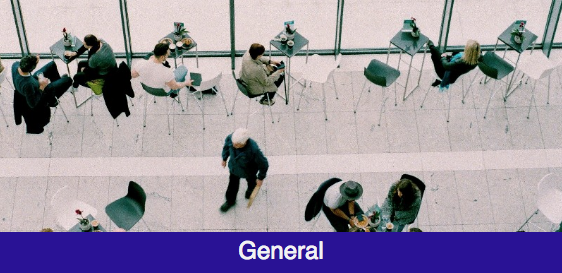 – There was a hint of the problem last year when gamers struggled to buy new graphics cards, Apple had to stagger the release of its iPhones, and the latest Xbox and PlayStation consoles came nowhere close to meeting demand. Then, just before Christmas, the resurgent car industry was facing what one insider called "chipageddon". New cars often include more than 100 microprocessors – and manufacturers were quite simply unable to source them all. Since then, one technology company after another has warned they too face constraints. Samsung is struggling to fulfil orders for the memory chips it makes for its own and others' products. And Qualcomm, which makes the processors and modems that power many of the leading smartphones and other consumer gadgets, has the same problem. The rollout of 5G infrastructure is also adding to demand. And Huawei put in a big order to build up a stockpile of chips before US trade restrictions blocked it from ordering more. By contrast, the car industry is relatively low margin and tends not to stockpile supplies, which has now left it in a pinch. "We expect semiconductor industry supply constraints on both wafer and substrates to only partially ease in second-half 2021, with some leading-edge (computing, 5G chips) tightness to extend into 2022," a Bank of America research note says. And one chipmaker told the Wall Street Journal backlogs were now so big, it would take up to 40 weeks to fulfil any order a carmaker put in today. So if there's a gadget you really want to get, don't think about hanging around to see if there's a better deal in a few months' time.
– The global apparel industry, reeling from a punishing 2020, is seeing its hopes of recovery punctured by a new wave of COVID-19 lockdowns and patchy national vaccine rollouts. Some major retailers are still stocking last year's clothes, which would have been sold off in clearance sales in normal times. British chain Primark, for example, told Reuters it was housing around $205 million worth of 2020 spring/summer stock and $200 million from autumn/winter. In an indication of the scale of the backlog, consultancy McKinsey says the value of unsold clothing worldwide, in stores and warehouses, ranges from $168 billion to $192 billion – more than double normal levels. Britain's Marks & Spencer and Germany's Hugo Boss  said they had placed smaller orders than usual for this year's spring collection. Retailers are keeping volumes small and lead times tight, according to Ron Frasch, former president at Saks Fifth Avenue who is now operating partner at private equity firm Castanea Partners, which works with a number of apparel brands.
The pain is consequently flowing to  major garment manufacturing centers like Bangladesh, whose economies rely on textile exports. Factories are struggling to stay open. "Orders usually arrive three months in advance. But there are no orders for March," said Dhaka-based factory owner Shahidullah Azim, whose clients include North American and European retailers.
– This past Saturday, February 6, was the first time in 340 days the national average was more expensive than a year ago. Today, nearly two-thirds of all state gas price averages are more expensive year-over-year. Pump prices continue to climb, in part due to expensive crude oil and the market's growing optimism that demand will increase amid the vaccination roll-out. Up to $60/barrel (a 13 month high), crude oil increased following Organization of the Petroleum Exporting Countries' (OPEC) decision to keep their production cuts unchanged—a decision influenced by the ongoing impact of the pandemic on gasoline demand. Refineries are operating at 83% of capacity.
– The Consumer Price Index rose .3% in January, driven mostly by a 7.4% increase in gasoline.
+ A U.S. House committee on Thursday approved a proposal to give airlines another $14 billion in payroll assistance as part of a broader COVID-19 relief package that is working its way through Congress. It would be the third round of support for the pandemic-hit industry. American Airlines and United Airlines have warned of some 27,000 furloughs without an extension of the current package that expires on April 1. The House of Representatives Financial Services Committee on a 29-24 vote approved the $14 billion for airlines and $1 billion for contractors to cover payroll through September.
---

+ #1 heavy melt scrap relaxed to $402 per ton while #1 busheling scrap was steady at $480 per ton.
– Raw steel production fell to 75.2% of capacity.
– Iron ore FOB Chinese ports is at $154 per dry metric ton.
– Zinc costs remain high.
– Flat rolled steel imports are starting February weak.
---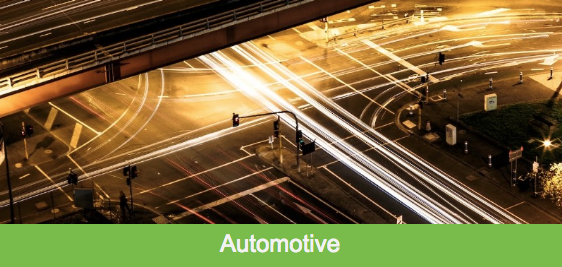 – General Motors is extending production cuts at three global plants through at least mid-March and building but leaving incomplete vehicles at two other factories due to the global semiconductor chip shortage. GM on Tuesday did not disclose how much volume it would lose in its latest action or which supplier and vehicle parts were affected by the chip shortage, but said the focus remains on keeping production running at plants building its highest-profit vehicles — trucks, crossovers and SUVs. GM said it intends to make up as much lost production as possible. GM could lose an estimated 111,450 vehicles, according to AutoForecast Solutions. GM said it was extending downtime at plants in Fairfax, Kansas; Ingersoll, Ontario; and San Luis Petosi, Mexico, through mid-March, when it will reassess the situation, he said. In addition, GM will build but leave incomplete for later final assembly vehicles at plants in Wentzville, Mo., and Ramos Arizpe, Mexico. GM vehicles affected by the idled plants include the Chevrolet Malibu sedan along with the Cadillac XT4, Chevy Equinox and GMC Terrain crossovers, while the vehicles built for later final assembly include the Chevy Colorado and GMC Canyon pickups and Chevy Blazer crossover. The chip shortage has affected many automakers, including Toyota Motor Corp., Volkswagen Group, Stellantis, Ford Motor Co., Renault, Subaru Corp., Nissan Motor Co., Honda Motor Corp. and Mazda Motor Corp. The chip shortage is expected to cut global output in the first quarter by more than 670,000 vehicles and last into the third quarter, IHS Markit said. AutoForecast Solutions on Tuesday updated its estimate for lost production this year, saying the global industry could lose almost 1.3 million vehicles.
+ With auto sales recently trending up to more normal levels, buyers are going to be looking to not only get the new vehicle they want, but also want good value for the money they're paying. U.S. News & World Report published their 2021 Best Cars for the Money awards. The winning brand for this year is Toyota, claiming top honors in four segments with Kia and Honda coming in second with three winners each. The publication picked winners in 11 categories. Who came out on top?
2021 Honda Passport ­– Best 2-Row SUV
2021 Kia Sorento – Best 3-Row SUV
2021 Kia Forte – Best Compact Car
2021 Honda CR-V – Best Compact SUV
2021 Toyota Corolla Hybrid – Best Hybrid and Electric Car
2021 Toyota RAV4 Hybrid – Best Hybrid and Electric SUV
2021 Toyota Avalon – Best Large Car
2021 Toyota Camry – Best Midsize Car
2021 Honda Odyssey – Best Minivan
2021 Hyundai Accent – Best Subcompact Car
2021 Kia Soul – Best Subcompact SUV