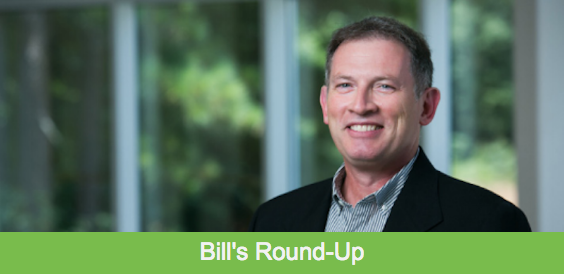 Although the 2
nd
 quarter's GDP looks terrible, there are many bright spots in the US economy. Demand for homes and durable goods are gaining momentum, and reshoring/nearshoring continues. Gasoline prices remain subdued. Steel mill output continues to gain ground and recently announced another round of price increases. Imports remain weak. The automotive industry remains chaotic as some companies are doing so well that they are looking at expanding capacity while others are discontinuing models.
---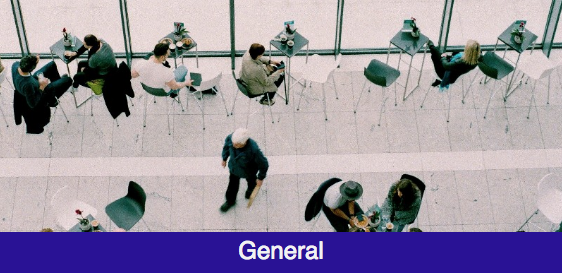 + Durable Goods Orders jumped 11.2% in July, the 3
rd
 consecutive jump. New orders, shipments, and unfilled orders all saw large increases. + New Home Sales in July jumped 36.3% above last year's performance. The average price of a new home is $330,600 and there is currently 4 months' worth of unsold new homes in the USA. + Taiwan-based electronics manufacturers Foxconn and Pegatron are among companies eyeing new factories in Mexico, as the U.S.-China trade war and coronavirus pandemic prompt firms to reexamine global supply chains. The plans could usher in billions of dollars in fresh investments over the next few years for Latin America's second-largest economy, which is primed for its worst recession since the 1930s Great Depression. Foxconn is likely to make a final decision on a new factory later this year, and work will commence after that, the two people said, adding there was no certainty the company would stick to the plan. Pegatron is also in early discussions with lenders about an additional facility in Mexico mainly to assemble chips and other electronic components, said the people, who declined to be identified as the talks are confidential. Foxconn has five factories in Mexico mainly making televisions and servers. Its possible expansion would underscore a broader shift of global supply chains away from China amid a Sino-U.S. trade war and the coronavirus crisis. The plans come as the idea of "near-shoring" gains ground in Washington. The Trump administration is exploring financial incentives to encourage firms to move production facilities from Asia to the United States, Latin America and the Caribbean.
– The US GDP in the 2
nd
 quarter fell 31.7% The decrease in real GDP reflected decreases in personal consumption expenditures (PCE), exports, nonresidential fixed investment, private inventory investment, residential fixed investment, and state and local government spending that were partly offset by an increase in federal government spending. Imports, which are a subtraction in the calculation of GDP, decreased. The decrease in PCE reflected decreases in services (led by health care) and goods (led by clothing and footwear). The decrease in exports primarily reflected a decrease in goods (led by capital goods). The decrease in nonresidential fixed investment primarily reflected a decrease in equipment (led by transportation equipment). The decrease in private inventory investment primarily reflected a decrease in retail (led by motor vehicle dealers). The decrease in residential investment primarily reflected a decrease in new single-family housing. – Gas prices ticked up slightly, maybe in anticipation of the storm racing across the Gulf of Mexico this week. Refineries are operating at 82% of capacity and oil futures are trading at $42 per barrel.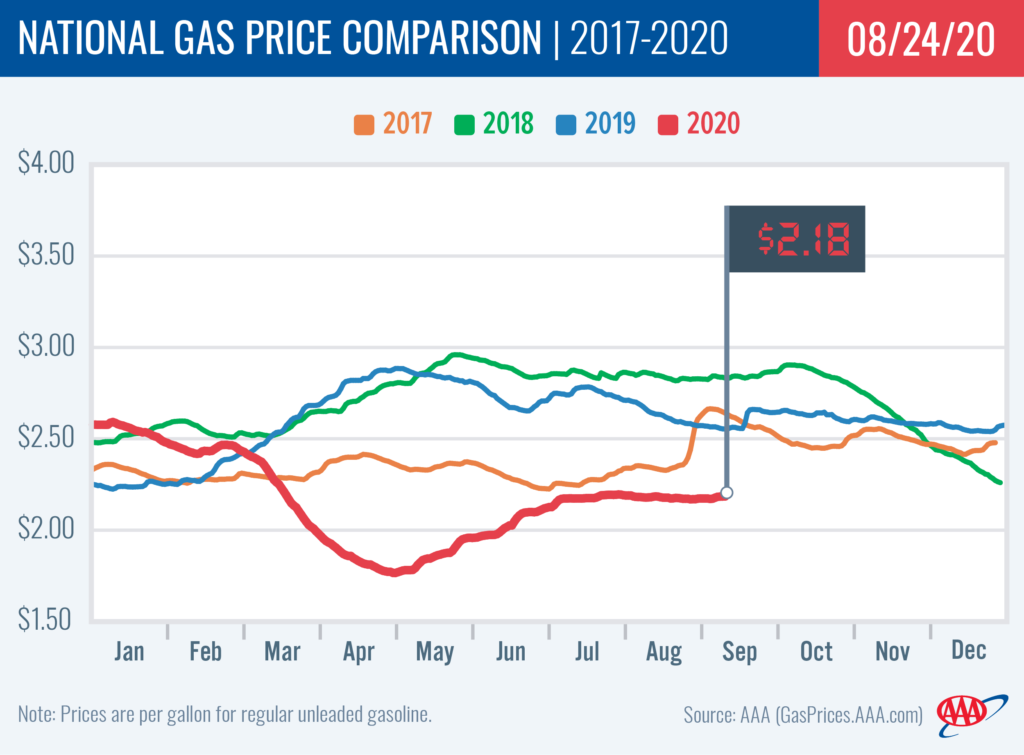 – Rolls-Royce announced a pre-tax loss of £5.4bn for the first half of this year. Chief executive Warren East told the BBC he did not expect demand to recover to late-2019 levels for five years. On Wednesday, it confirmed the closure of factories in Nottinghamshire and Lancashire, as part of plans to cut 3,000 jobs across the UK. The move is part of a previously announced cost-cutting exercise that will see the company slash its global workforce by a fifth, following the drastic fall in air travel because of the coronavirus outbreak. Rolls-Royce is in the middle of its biggest restructuring in its history, which will reduce the number of sites it has worldwide from 11 to six. Wide-body engine assembly and testing, which is currently carried out at three global sites, will be consolidated at its main site in Derby. Rolls-Royce employs 50,000 people around the world, about half of them in the UK.
---
– #1 heavy melt scrap is steady at $211 per ton as well as #1 busheling scrap at $260 per ton. + Raw steel production gained again last week, showing mill output at 63% of capacity. – Iron ore FOB Chinese ports remains high at $105 per dry metric ton. – Zinc prices have climbed enough that mills have revised their zinc coating extras upwards to cover the increased cost.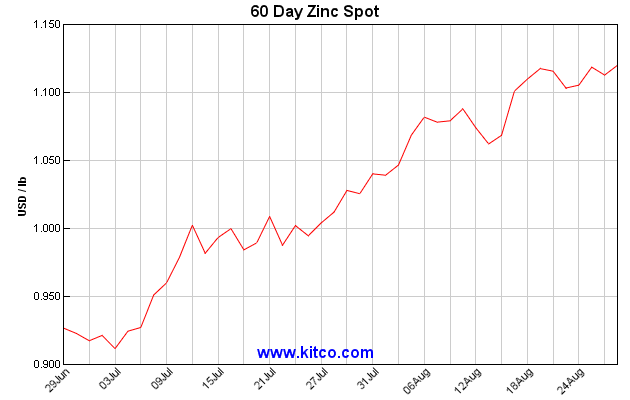 – Galvanized imports for August are coming in weak.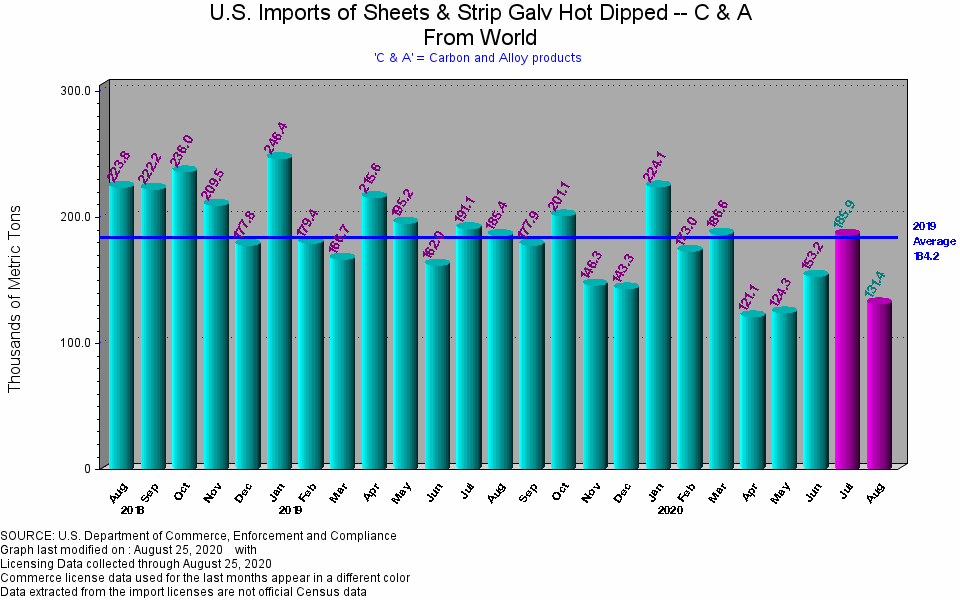 + US steel mills are on pace to add more than 13.5 million tons of electric-arc furnace (EAF) flat-rolled steelmaking capacity at a cost of at least $6.3 billion over the next three years. Most of that additional capacity is concentrated in the Southeast and Gulf Coast – a development that could squeeze regional scrap markets. US mills produced 96.9 million tons of steel in 2019, according to World Steel Association figures. The amount of new capacity represents 13.9% of last year's total output. The number is even more significant when output is narrowed to flat-rolled products. The US produced approximately 50 million tons of steel sheet in 2019. 13.5 million tons of new capacity would represent 27% of that total. + U.S. Steel mostly sells metal by the ton, coils of steel that are used to build cars, trucks, refrigerators, washing machines, buildings and bridges all across North America. But now the Pittsburgh-based steelmaker is branching out to sell … clothes? U.S. Steel is now selling its apparel and other merchandise to the public. It opened up its company store long restricted to employees so anyone can now buy a U.S. Steel T-shirt, polo shirt or hat with its logo. Various products in U.S. Steel's online store include sweatshirts, jackets, button-downs, baseball caps, mugs, water bottles and tote bags. It includes a few "Made in the USA" items and brand-name apparel adorned with the U.S. Steel logo, including from Nike, Eddie Bauer, The North Face and Under Armour. The company invites the public to "show your pride in manufacturing is as strong as steel by sporting merchandise from one of the world's largest steel companies." So why open the company store up to the public? "We felt it was important to open our company store 'doors' to more than just our current employees," U.S. Steel spokeswoman Meghan M. Cox said. "Many retirees and family members shop our online store to show their pride." + California Steel announced price increases of $50 to $60 per ton depending on the product. + US Steel announced a $40 per ton price increase. + USS-Posco announced a $40 per ton increase. + Nucor announced a $40 per ton price increase.
---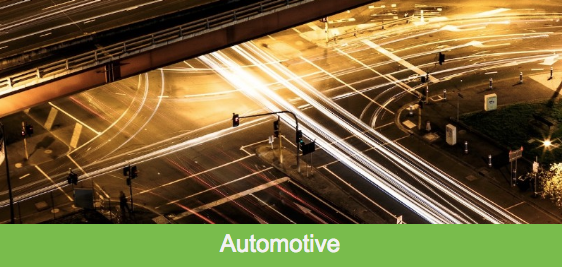 – Here is a list of vehicles that are discontinued as the auto industry tries to navigate federal safety requirement costs, consumer preferences, and the market damping effect of the Covid19 debacle: Acura RLX, Alfa Romeo 4C, BMW i8, Buick Regal, Cadillac CT6, Chevrolet Impala, Chevrolet Sonic, Dodge Grand Caravan, Dodge Journey, Ford Fusion, Honda Civic Si and Civic Coupe, Honda Fit, Lexus GS, Lincoln Continental, Lincoln MKZ, Mercedes-Benz SLC, and Toyota Yaris. If you are a fan of any of these vehicles, get them now. Next year they will be gone. + Hyundai Motor Co.'s U.S. plant is running flat out to meet demand for sport-utility vehicles, and the company's top North American executive says it will need to consider expanding production capacity if that continues. The South Korean automaker was slow to transform its lineup to meet Americans' penchant for SUVs but now is capitalizing on a rebound in showroom traffic following pandemic-related U.S. shutdowns. Sport-utility vehicles were 67% of U.S. retail sales in July, thanks to models like the Tucson and Palisade, according to Jose Munoz, Hyundai's chief executive officer of North America. That surpasses the company's 2023 goal of 63%, he said in a phone interview. Hyundai's assembly plant in Montgomery, Alabama, which makes the Sonata and Elantra sedans and Santa Fe SUV, is running three shifts at full capacity, and the automaker is investing $400 million to expand the facility to build a compact pickup truck, the Santa Cruz, in 2021. "Total production, once we stabilize from Covid, will be close to 400,000 units, and we will need more," he said. "At some point we will have to discuss about potentially increasing capacity."
---