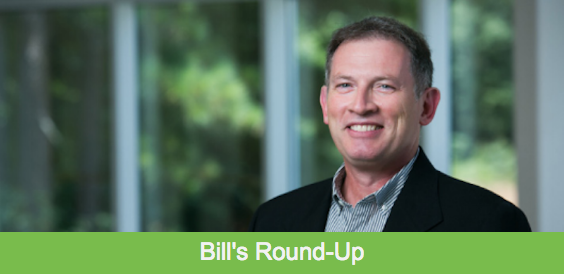 Apparently the epidemic forecast by the Imperial Collage of London was too pessimistic, but that information was the basis of lock downs in The UK and here in the US. The man in charge of that information in London has resigned but we are left to clean up the mess. Hopefully soon, we can get back to normal, but not before "the machine" that is our economy goes back to work. Unfortunate situations have to be repaired, starting with the auto industry. Consumers have to go back to work, to have confidence in their finances, so they can buy and new car. Enough new cars have to be purchased, to run inventories down. Then new cars can be made. And so on, with everything. And while that is going on, behind the scenes, supply chains have to be reimagined, and negotiated. Will companies stay in China, or will they relocate to somewhere less risky?  The US economy is experiencing a low ebb, and it could take the balance of this year to get sorted out. In some cases, like with airlines and cruise ships, the recovery could take years.
---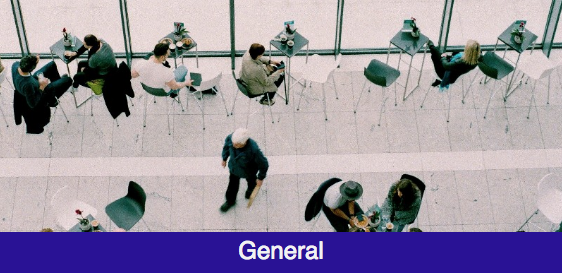 – The ISM Non-Manufacturing Index fell to a reading of 41.8 in April, the lowest since March 2009. Business activity, new orders, and employment are all down. Deliveries are very slow. – Factory Orders fell 10.3% in March as durable goods and non-durable goods orders fell. + As states reopen, gas prices are starting to rebound.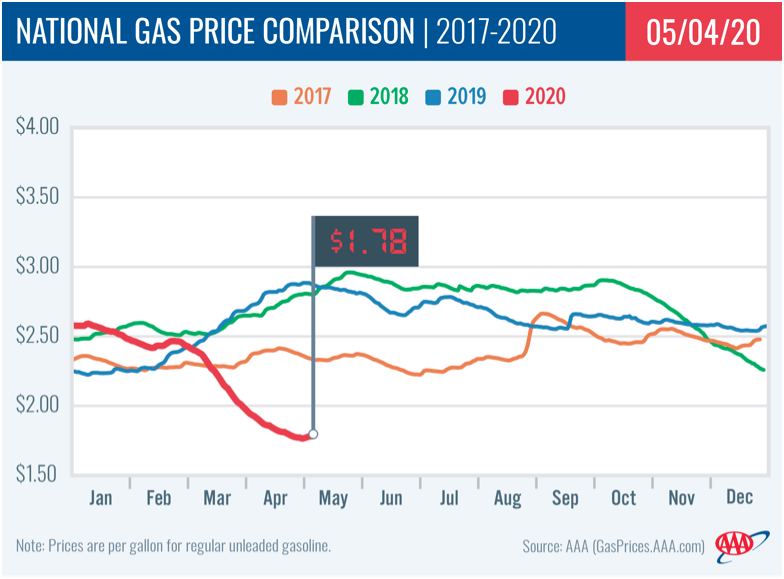 + Freight rates remain low.

+ When much of Europe's economy shut down in mid-March, business kept right on going at Ebm-papst Group, a fan and motor manufacturer based near Germany's Black Forest. Throughout the six-week national lockdown that now is gradually being lifted, the family-owned company kept its domestic factories running at 80% of normal capacity, said Chief Executive Officer Stefan Brandl. Social distancing, ubiquitous face masks, in-house Covid-19 tests and contact-tracing when employees fell ill helped the company keep its plants open. Just 15 of its 6,700 employees in Germany have contracted the virus, the company said. Large parts of Europe have been ravaged by the pandemic, but Germany has fared better. While it has seen roughly the same number of diagnosed infections as similar-size neighbors—Italy, Spain, France, the U.K.—it has registered only about one-quarter as many deaths. And German authorities, unlike those in Italy and Spain, gave all factories the option to stay open through the pandemic. More than 80% of them did so, and only one-quarter have canceled investments, according to a recent survey conducted by the Institute for Economic Research, a Munich think tank. As the U.S. and other parts of Europe move to reopen their industries, some are looking to Germany for lessons on how to do so as safely as possible. Fischerwerke GmbH, which makes anchoring systems for the construction industry and other equipment, said all the company's German plants had remained open through the lockdown. It began making its own disinfectant, dubbed "Viruclean," at its chemicals factory in near the French border. It provides it free of charge for use at home by its 5,200 employees in nine countries, and to clients and business partners, said founder and Chief Executive Klaus Fischer. It also developed and 3D-printed hundreds of door handle extensions to enable workers to open doors with their lower arms to avoid touching the handles. Eight employees were infected and have since recovered, said a company spokesman.
---
– #1 heavy melt scrap is at $186 per ton while #1 busheling scrap jumped to $310 per ton. – Raw steel production fell to 51.1% of capacity. – Iron ore FOB Chinese ports is at $83 per dry metric ton. + Zinc prices seem to be climbing slowly.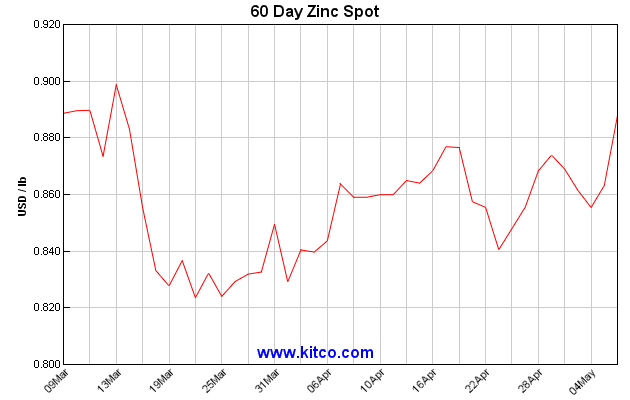 – Galvanized imports for April were exceptionally weak.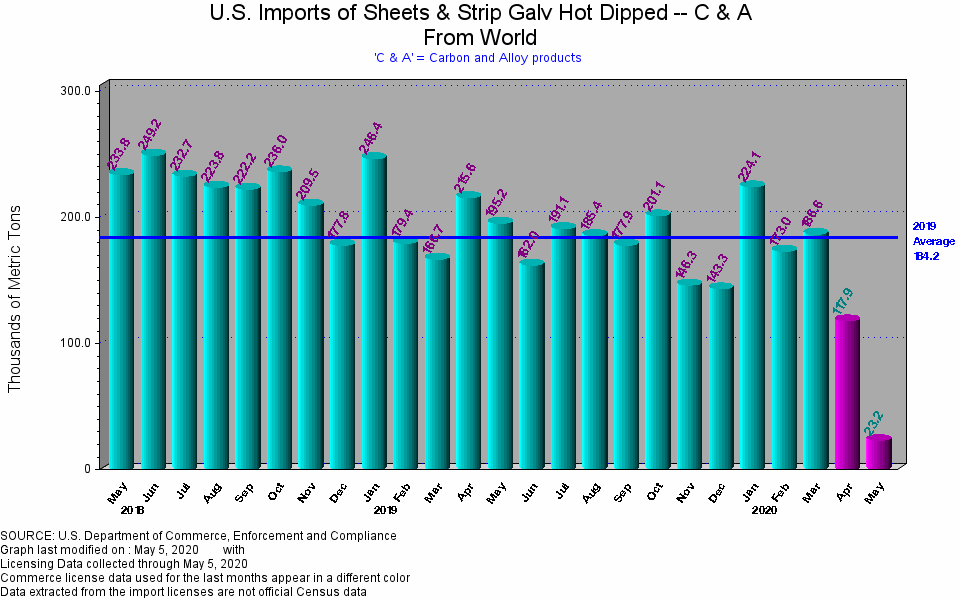 ---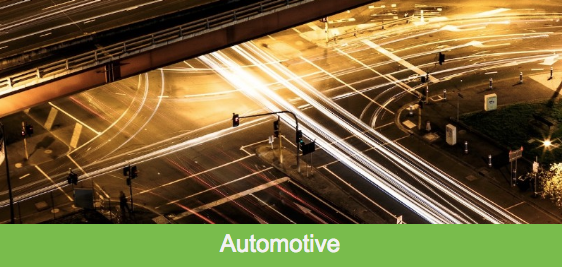 – Toyota Motor Manufacturing in Huntsville will welcome about 1,400 employees back to work on May 11 in a setting dramatically different than what they left in March. The sprawling plant, which produces about 630,000 engines a year, has been shut down since March 19 while the company reimagined manufacturing in the COVID-19 era. And what employees will find upon their return is that virtually nothing is the same: Entering the plant is different, working processes on the assembly line are different, meetings with team leaders are different, taking breaks is different, eating lunch is different. "The challenge is we're having to break everyone's habits," said David Finch, president of Toyota Motor Manufacturing Alabama. "We've been very deliberate in the way that we've set up to force people, in a nice way, to follow the rules and to start breaking the habits." Toyota officials opened the plant earlier this week for Huntsville Mayor Tommy Battle and Madison Mayor Paul Finley to see first-hand the new coronavirus precautions that have been put in place. What they saw were markers on the floor throughout the plant placed six feet apart, a reconfigured dining room now at a fraction of capacity, plexiglass virtually everywhere and clear vinyl curtains to separate employees working in close proximity on assembly lines. Plexiglass dividers have been installed on dining tables at Toyota Motor Manufacturing in Huntsville while chairs have been removed as part of social distancing protocols amid the coronavirus pandemic. For a manufacturing facility designed to run as efficiently as possible with hundreds of employees in a business demanding hundreds of thousands of engines each year, the pandemic has forced the company to conceive of new ways of doing basically everything. So when employees return to work, it will almost be like the first day of school. "The first day and a half, we will actually be training, recalibrating our people," Finch said. "It's going to be a huge mind shift change for them. The first day, we don't focus on volume. In fact, the first month our ramp up is quite gradual so it gives us time to work with our team members because that really is going to be a big change for them." It will begin before even entering the building. Tents have been set up outside the plant entrances for employees to line up for temperature checks before each shift. The queues, of course, are marked off six feet at a time to maintain social distancing. Inside the plant, informal team meetings that typically took place in paths amid the assembly lines are now carefully orchestrated events with spots marked on the floor where each employee should stand to make sure each are at least six feet away from each other. Capacity in the dining room has essentially been cut in half with designated places to sit and marked places not to sit. Employees eating at the same table will now be separated by plexiglass and plexiglass dividers have been installed between each of a row of microwaves. And while Toyota in Huntsville has produced 7,500 face shields for area hospitals, face shields will also be given to employees to wear during their shifts. "Having worked with my team here and seen what the kaizen team have done in a short space of time, they're very clever people," Finch said. "They have that mind to make kaizens, to adapt things. They are fully in tune with that type of thing. I was confident whatever challenge we put in front of them, they would come up with a solution." – The length of almost two football fields, the cargo ship Jupiter Spirit arrived in Los Angeles' harbor on April 24 after an almost three-week journey from Japan, ready to unload its cargo of about 2,000 Nissan Armada SUVs, Rogue crossovers and Infiniti sedans in a quick, half-day operation. But when the ship, operated by Nissan Motor Co.'s freight arm, got about a mile offshore, its captain was ordered to drop anchor. And there the ship remained for almost a week — a floating symbol of an unprecedented logjam as nearby storage lots covering hundreds of acres overflowed with vehicles that Americans suddenly have little desire to purchase. There are gluts of all shapes and kinds forming in the U.S. nowadays, a testament to the scope of the economic pain the coronavirus is inflicting. Slaughterhouses are killing and tossing out thousands of pigs a day, dairy farmers are pouring away milk, oil sellers were paying buyers to take barrels off their hands last week, and now, brand-new cars are being left adrift at sea for days. For the auto industry, the crisis has left cars gathering dust on dealer lots, dealerships shuttered, auction prices slipping and tens of thousands of workers laid off or furloughed. April U.S. sales plummeted 54% for Toyota Motor Corp., 47% for Subaru Corp. and 39% for Hyundai Motor Co. "Dealers aren't really accepting cars and fleet sales are down because rental-car and fleet operators aren't taking delivery either," said John Felitto, a senior vice president for the U.S. unit of Norwegian shipping company Wallenius Wilhelmsen. "This is different from anything we've seen before. Everyone is full to the brim." At the Long Beach terminal south of L.A., cars are discharged at one of two piers — one with a 22-acre lot and another with 168 acres — that are capable of storing several thousand vehicles. They typically spend little time there before being relocated to larger storage lots five to eight miles away, where costs are lower, said Glenn Farren, director of tenant service and operations at the port. Then they're gradually sent via truck or rail to dealers. But last month's sales collapse produced a chain-reaction backlog, causing some ships to divert to other ports, others to wait days to discharge cargo and, ultimately, others to cancel voyages before they even got underway. The Port of Hueneme, a major import facility in Ventura County, California, had to find space in the surrounding area for about 6,000 surplus cars, in addition to the 4,000 on its site. Auto-logistics firms secured lots at a nearby cold-storage facility and an adjacent U.S. Navy base after scouring sites at local colleges emptied by the coronavirus. The port is fortunate in having another source of revenue, though. It's a big importer of tropical fruit, like pineapples, avocados and especially bananas. "People may not buy cars in a recession,", "but they'll eat a banana."
---