The housing industry jumped into high gear in July, and permits point to more demand soon. Gasoline prices have leveled off. Steel mills continue to book more business. The automotive industry might have a new customer base to chase….. campers.
---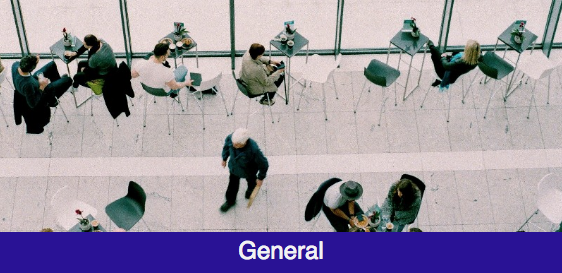 + Housing Starts in July were at a seasonally adjusted annual rate of 1,496,000. This is 23.4% above the July 2019 rate. Building Permits are 9.4% above the July 2019 rate.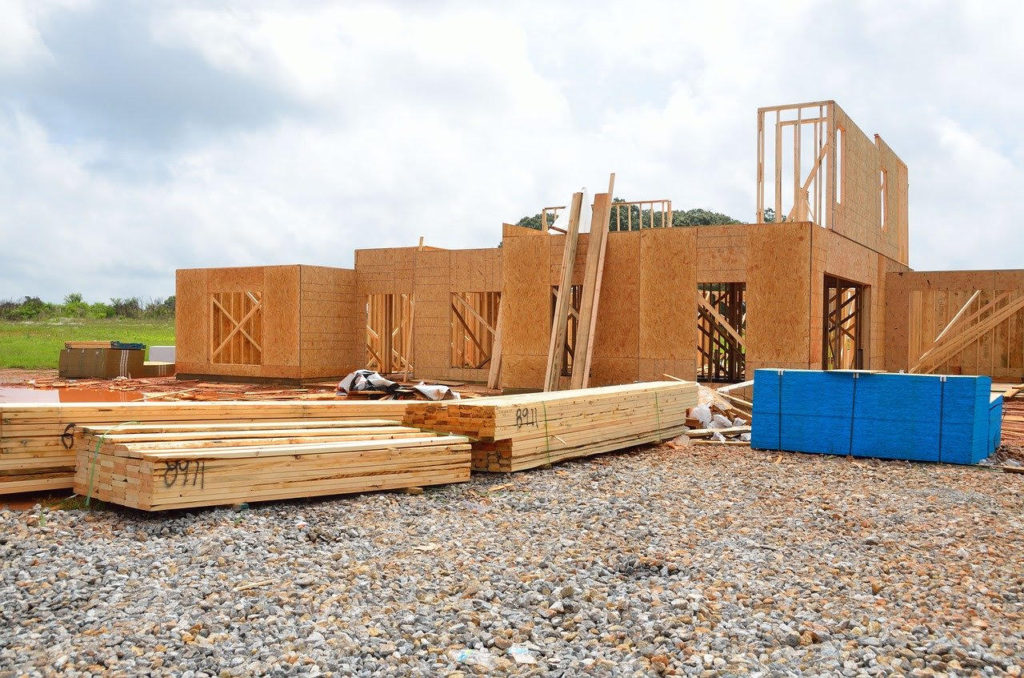 + Existing Home Sales continued on a strong, upward trajectory in July, marking two consecutive months of significant sales gains. Each of the four major regions attained double-digit, month-over-month increases, while the Northeast was the only region to show a year-over-year decline. Total existing-home sales jumped 24.7% from June to a seasonally-adjusted annual rate of 5.86 million in July. The previous record monthly increase in sales was 20.7% in June of this year.
+ Will gasoline prices decrease for the balance of the year? Refineries slowed to 80.9% of capacity. Oil futures are steady at $42 per barrel.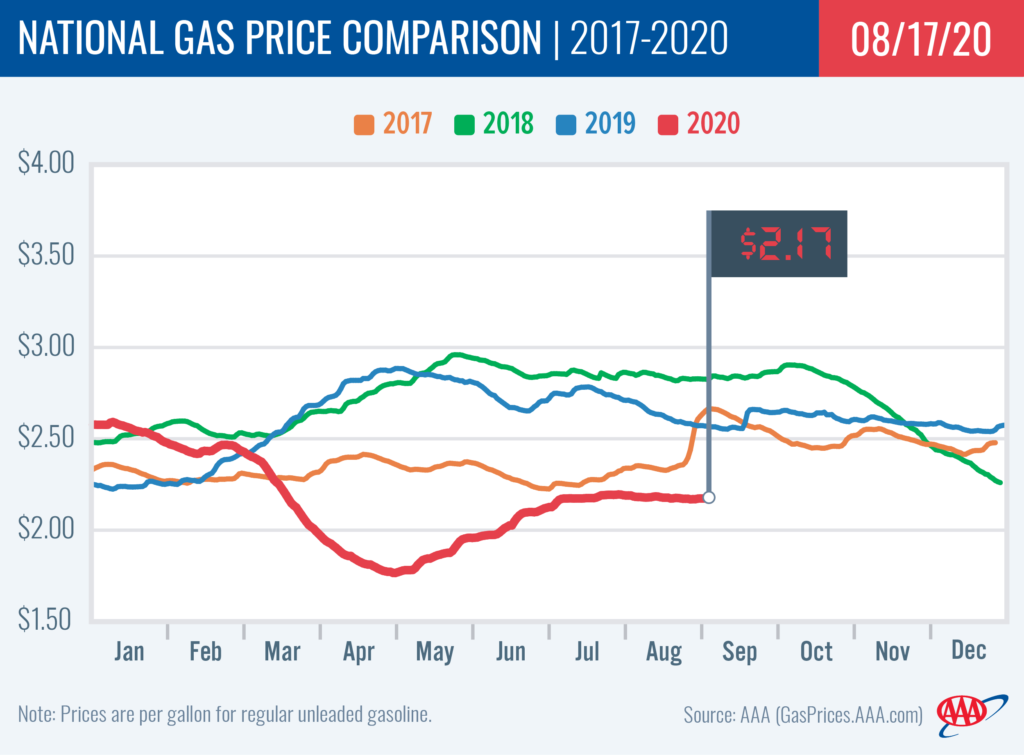 ---

– #1 heavy melt scrap is at $211 per ton and #1 busheling scrap is at $260 per ton. Rumor has it that scrap exports have increased, and will result in increased scrap prices locally soon.
– Raw Steel production rose to 61.5% of capacity. Its getting better, but not good enough yet.
– Iron ore remains at $105 per dry metric ton FOB Chinese ports.
– Zinc continues to climb.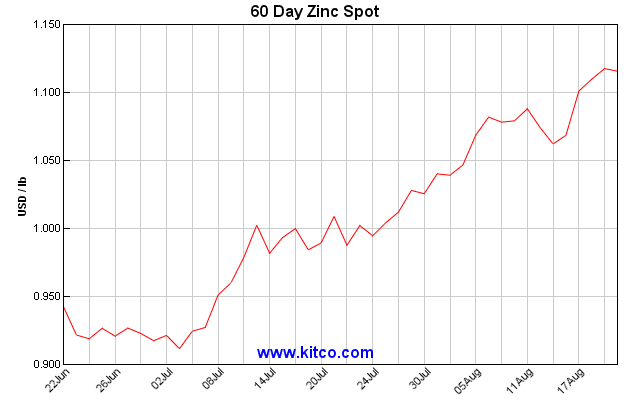 + Galvanized imports for August are coming in at a rate that might equal July.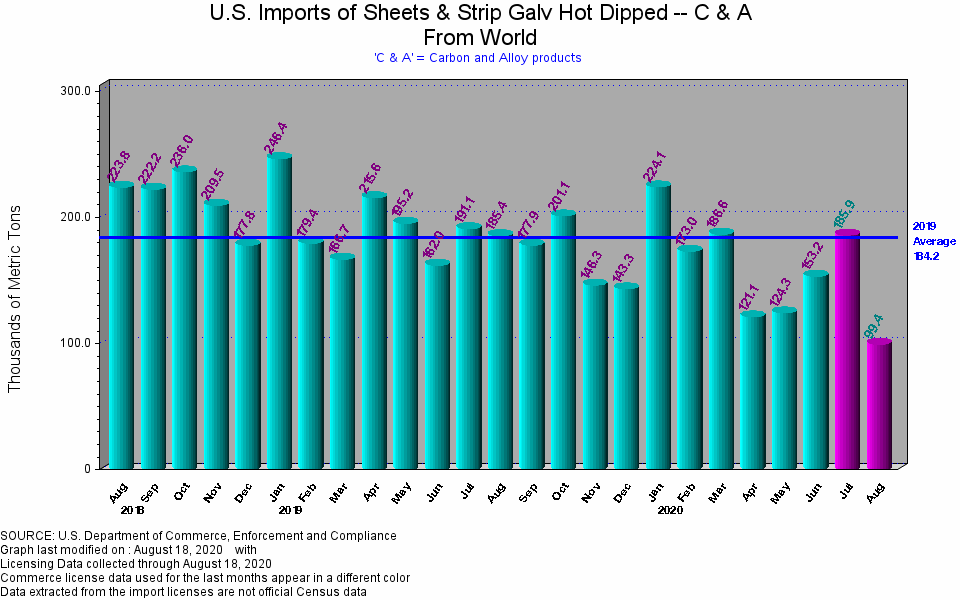 ---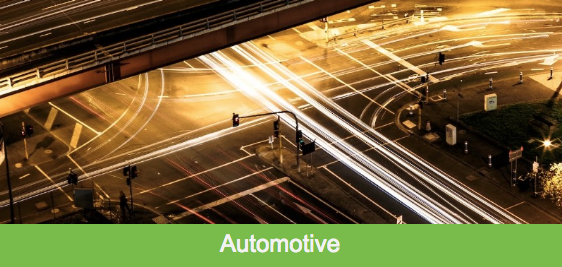 – Lyft Inc last Thursday said it will suspend its ride-hailing services in California at midnight as a court order takes effect forcing the company to treat its drivers as employees, rather than independent contractors.  Imagine that? Getting a paycheck from Lyft means you get treated like an employee too? They also means that Lyft would be responsible for the actions of Lyft drivers. "This is not something we wanted to do, as we know millions of Californians depend on Lyft for daily, essential trips," the company said in a blog post.
+ We're getting serious about getting away from it all. More Americans are forsaking crowded campgrounds and recreational vehicles parked on concrete slabs like wheeled weekend cabins (below, left), and instead they are "overlanding" – traveling to remote destinations with an emphasis on self-reliance. The pastime is surging in popularity, industry advocates say Wednesday during this week's Summer Festival of Automotive web conference. "This is not a blip on the radar," says Pearse Umlauf, president and CEO of Jeep Jamboree USA, which sponsors gatherings of camping- and off-roading-minded Jeep owners in various locations around the country. "You're seeing people trend to the outdoor world." Aftermarket suppliers of everything from rooftop-mounted tents to electric cookstoves, some of the items so elaborate that the alternative term "glamping" (glamor camping) has arisen, are joining the trend as well. Interest in overlanding has been spurred by COVID-19, says Umlauf, who cites statistics showing 80% of Americans have spent time outdoors since the pandemic began earlier this year, 32% of them first-timers.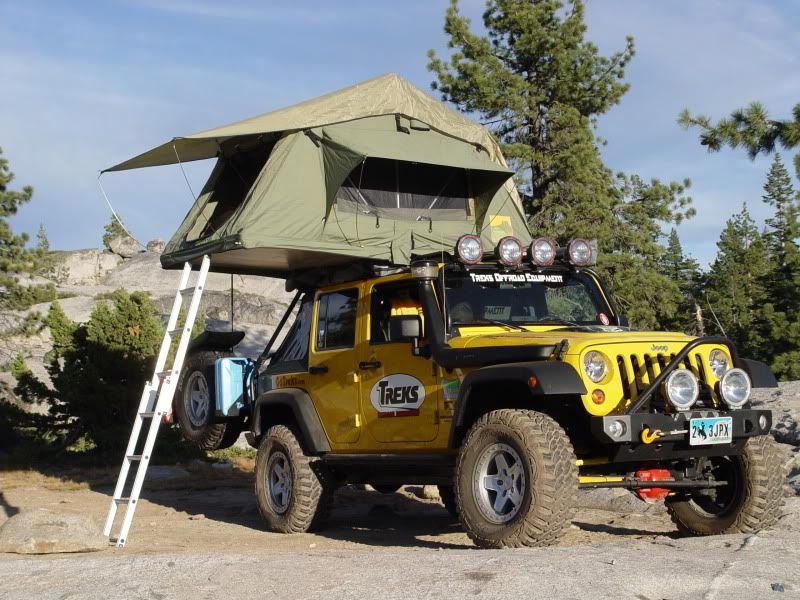 ---