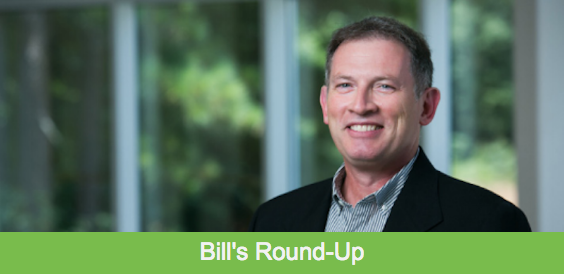 Inflation is well under control. Gasoline prices are leveling out, but freight rates are trending up. An interesting case to follow will be the fuel surcharges that certain railroads invoiced customers for. Did the surcharges simple cover fuel costs, or did they create a new revenue stream? Domestic steel makers are slowing output even though imports remain restricted. The General Motors strike is turning into a big problem for the economy as the strike nears one month and tens of thousands of people at GM and associated with GM and their suppliers are laid off.
---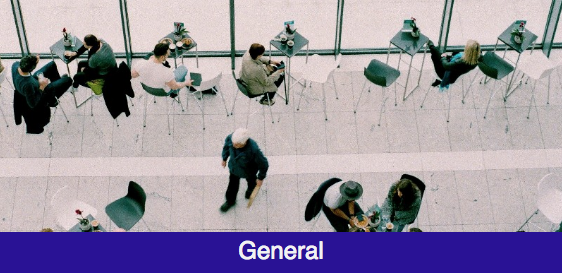 + The Consumer Price Index was dead flat in September. No inflation at all. + The Producer Price Index fell .3% in September as trade services and energy costs became cheaper. – Gasoline prices leveled out even though refinery output slowed to 85.7% of capacity and oil futures stalled at $53 per barrel.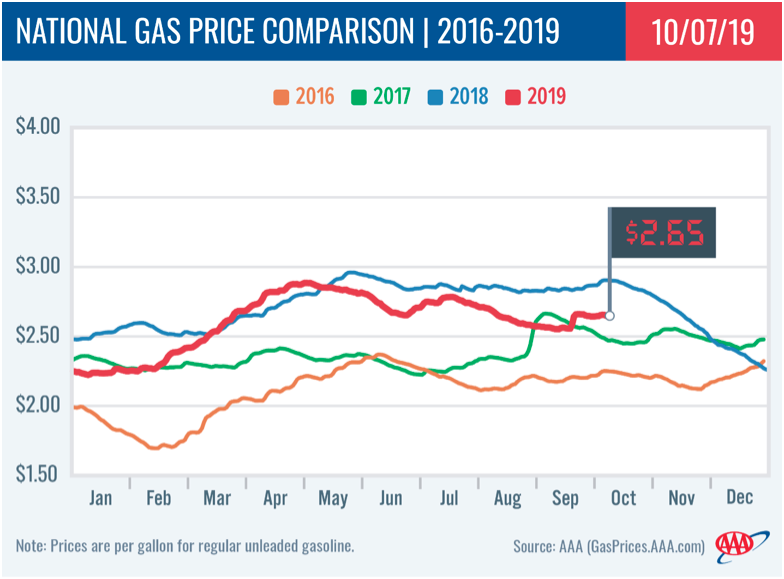 – Freight rates are edging up.

– In a series of complaints, US steel and aluminum companies, among others, have alleged that four rail-service providers fixed their prices, overcharging customers by billions of dollars over a five-year period. "In 2003, the four largest United States-based Class I railroads engaged in an extraordinary series of meetings, phone calls and email communications through which they embarked on a conspiracy – under the guise of a fuel-cost recovery program – to apply and enforce rail fuel surcharges across their customers in order to generate profits," Alcoa claimed in a September 30 filing with the US District Court for the Western District of Pennsylvania.  Alcoa, alongside Arconic and Reynolds Metal Co, named BNSF Railway Co, CSX Transportation Inc, Norfolk Southern Railway Co and Union Pacific Railroad Co in its filing.  Those railroad companies also were named in separate complaints from Nova Chemicals, which filed with the US District Court for the Western District of Pennsylvania on September 30, and from AK Steel and North Star Bluescope Steel, which filed alongside energy and other companies with the US District Court for the District of Columbia on October 2.  The four railroad companies illegally conspired "to increase the rates plaintiffs paid for rate-unregulated rail freight transportation services directly from the defendants during the period from 2003 through at least December 31, 2008," AK Steel wrote. During that period, those railroad companies together controlled roughly 90% of freight traffic in the US, according to court documents.  The railroad companies overcharged rail shippers by more than $6.5 billion between 2005 and the first quarter of 2007, according to an economic analysis on railroad fuel surcharge practices commissioned by the American Chemistry Council and released in September 2007, the AK Steel complaint claimed. Union Pacific reported more than $1 billion in revenue from the surcharge in 2005 alone, AK Steel noted in its filing. While the fuel surcharge percentages charged by BNSF and Union Pacific for carload freight shipments varied before June 2003, those rates were identical from that date through at least 2008, AK Steel noted in its complaint. The surcharges charged by BNSF and Union Pacific stood at 2% in January 2003 before jumping to as high as 35% in September 2008.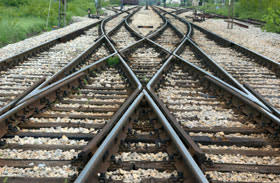 ---
+ #1 heavy melt scrap fell to $192 per ton while #1 busheling scrap was steady at $220 per ton. – Raw steel output fell to 78% of capacity. A year ago it was at 77.5% so I guess we should be happy. – Iron ore FOB Chinese ports is up to $93 per dry metric ton. – Zinc prices are trending up.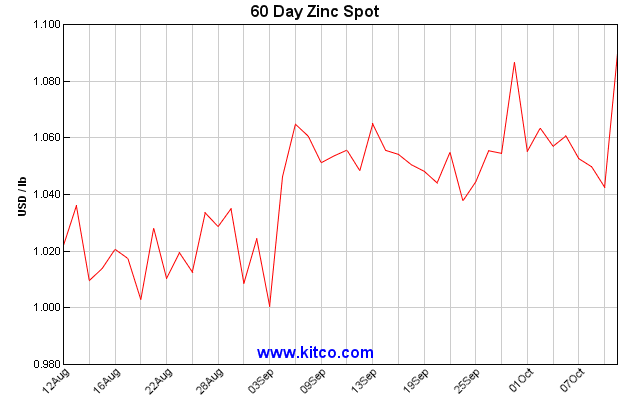 – Galvanized imports remain slow.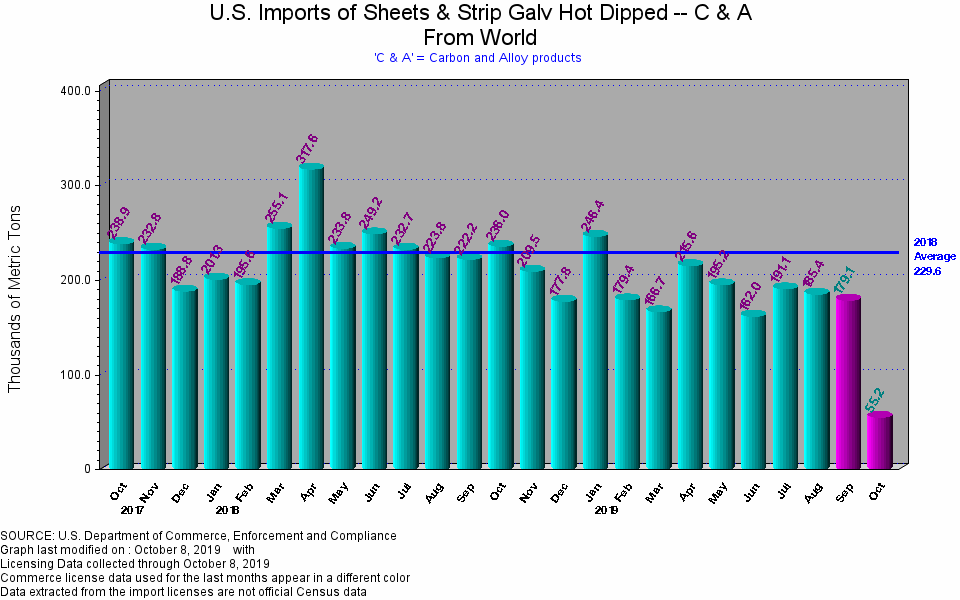 ---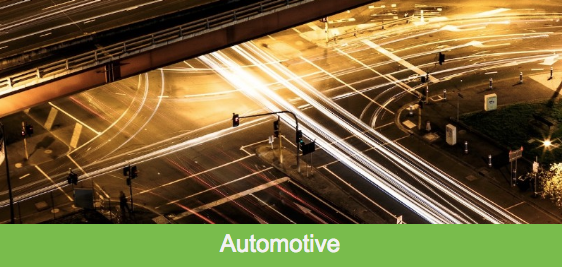 – More than 100 automotive supplier companies have enacted some form of temporary layoffs affecting up to 12,000 salaried and hourly employees in the United States, as the United Auto Workers' strike against General Motors Co. continues. The statistic from the Original Equipment Suppliers Association shows the growing repercussions of the national strike against the Detroit automaker. East Lansing's Anderson Economic Group estimates the walkout of 46,000 hourly GM employees has led to more than $412 million in lost direct wages from nearly 150,000 workers throughout the auto industry during the first three weeks. – The UAW put its Region 5 director, Vance Pearson, on leave Friday. Pearson, who also is a member of the union's executive board, was charged last month with embezzling union funds, mail and wire fraud, and money laundering. Since then, he had been advising the UAW-GM bargaining committee on its negotiations. The criminal case focuses on a years-long conspiracy that embezzled $1 million in union dues for lavish spending by UAW officials during conferences in Missouri and California, including $120,000 for cigars, steak dinners and drinks, and 107 rounds of golf, according to prosecutors. The Detroit News identified Jones and his predecessor, Dennis Williams, as two unnamed officials in an affidavit filed with the criminal complaint against Pearson, Jones' former aide. + General Motors Co took the unusual step of appealing directly to employees in a blog post on Friday that laid out the terms of the automaker's latest offer aimed at ending a month-long strike. While emphasizing GM's commitment to the collective bargaining process, the letter, signed by Gerald Johnson, executive vice-president for global manufacturing, circumvents United Auto Workers (UAW) leadership and points to frustration at a lack of progress on ending a conflict that has already cost the company more than $1 billion. As part of its revised offer, GM boosted the amount it plans to invest in the United States to about $9 billion from its previous offer of $7 billion, a source familiar with the offer said. Of the new total, $7.7 billion would be invested directly in GM plants, with the rest going to joint ventures including a potential battery plant near the Lordstown, Ohio, factory that has been idled, the source said. GM said the offer also includes increased compensation through wages and one-time payments, preserving industry-leading healthcare benefits without increasing workers' costs, enhanced profit sharing with unlimited upside and a higher ratification bonus than the $8,000 previously offered. "The strike has been hard on you, your families, our communities, the company, our suppliers and dealers," GM's letter read, saying the latest offer increased compensation and promised a path to full-time jobs for temporary workers. "We have advised the union that it's critical that we get back to producing quality vehicles for our customers. … Our offer builds on the winning formula we have all benefited from over the past several years." A UAW spokesman declined to comment on the new offer. – James Dyson, the British inventor of the bagless vacuum cleaner, last Thursday canceled his  project to build an electric car, the centerpiece of a $3.1 billion investment in new technology. "The Dyson Automotive team has developed a fantastic car; they have been ingenious in their approach while remaining faithful to our philosophies," Dyson said in an email to staff. "However, though we have tried very hard throughout the development process, we simply can no longer see a way to make it commercially viable," he said. Dyson aimed to bring three electric cars to market with the first model due by 2021, disrupting the auto industry like his vacuum cleaners caused a revolution in the domestic appliance market.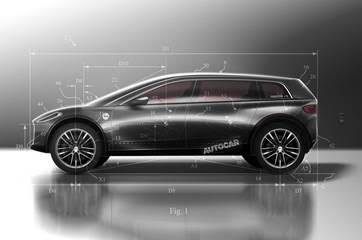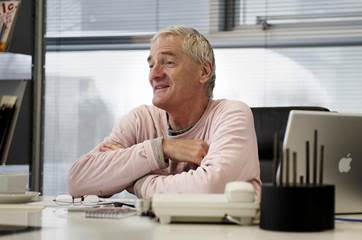 ---