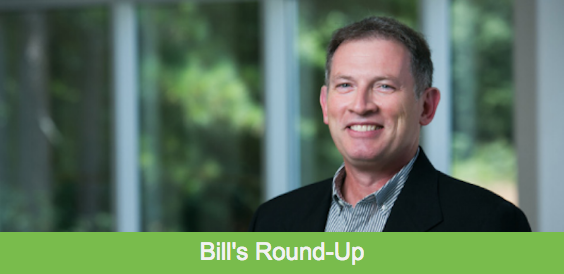 The US economy continues to expand even though the country is dealing with the annual flu season and outbreaks of COVID-19. The Fed kept interest rates low. Industrial production and housing construction grew. Gasoline prices remain low. A surprising amount of people are moving out of large cities. A shortage of micro chips is effecting the production of everything from vehicles to cell phones. Our steel industry is steady at a little over 70% of capacity. Imports remain weak. The auto industry remains in chaos as they walk the line between supporting their traditional internal combustion driven products and investing in an uncertain future of electric motors.
                      -Bill Feier, Manager of World Sourcing
---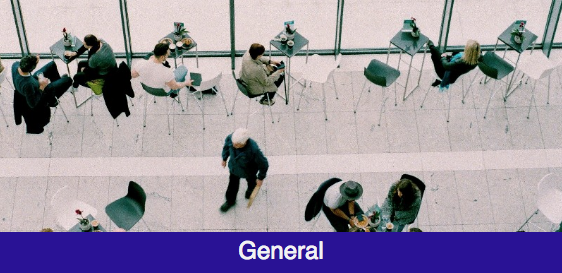 + Industrial Production grew .4% in November, the 7th monthly gain in a row. Total capacity utilization in the USA was 73.3%.
+ Housing Starts in the US rose by 1.2% on a monthly basis in November following October's increase of 6.3%. Building Permits increased by 6.2% after declining by 0.1% in October.
+ The Fed kept interest rates the same at zero to .25% in order to help keep the cost of money down as the COVID and related shut downs continue to throttle economic growth. Nevertheless, the economy does continue to grow, slowly. Federal Reserve officials said they expected growth of roughly 4.2% next year, better than previously forecast. They forecast a fall in the unemployment rate from 6.7% to 5%.
+ Business inventories grew .7% in October, but sales increased as well, keeping the inventory to sales ratio at 1.31 to 1. A year ago it was 1.4 to 1.
+ From Air Canada to China's CDB Aviation, airlines and leasing firms are rushing to permanently convert older passenger jets into freighters, betting on a boom in e-commerce as the value of used planes tumbles amid the pandemic. That has created a huge opportunity for passenger-to-freighter (P2F) conversion companies, including Singapore Technologies (ST) Engineering Ltd, Israel Aerospace Industries (IAI) and U.S.-based Aeronautical Engineers Inc. Aviation analytics firm Cirium expects the number of P2F conversions globally will rise by 36% to 90 planes in 2021, and to 109 planes in 2022. Air Canada is looking to convert several of its Boeing 767s, Russia's S7 Group is acquiring its first 737-800 converted freighters from lessor GECAS, and lessor CDB Aviation has ordered two Airbus SE A330 conversions from ST Engineering's EFW joint venture with Airbus. Permanent conversions are a financial bet that air freight demand, which was weak before COVID-19, will remain strong for years to come as shoppers turn to e-commerce. The airline industry estimates it will take until 2024 for passenger traffic to recover to 2019 levels.
+ U.S. technology firms including Amazon, Apple, Facebook, and Google face fines of up to 10% of annual turnover and could even be broken up under draft European Union rules announced last Tuesday aimed at curbing their powers. The rules are the most serious attempt by the 27-country bloc to rein in tech companies that control troves of data and online platforms relied on by thousands of companies and millions of Europeans for their work and social interactions. Regulatory scrutiny has been growing worldwide of tech giants following a string of scandals over privacy and misinformation, as well as complaints from some businesses that they abuse their market power. They will be required to do more to tackle illegal content, misuses of their platforms that infringe fundamental rights and intentional manipulation of platforms to influence elections and public health, among other requirements. or face fines.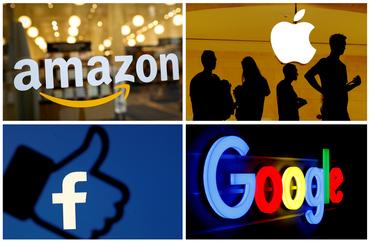 + Since the beginning of November, U.S. gasoline demand has softened. The Energy Information Administration's (EIA) data shows demand measured at 8.7 million b/d for the week ending November 6. In their latest report, for the week ending December 4, demand measured at 7.6 million b/d. That is the lowest reading since the end of May and marks four weeks of straight decline.  "Gasoline demand is down 14% year-over-year. The numbers we are seeing as of late are very similar to readings from May when many states were locked down and demand was very low," said Jeanette Casselano McGee, AAA spokesperson. "The fact is, Americans are filling-up less as states re-introduce travel restrictions and the pandemic lingers." With softer gasoline demand, many states are seeing pump prices push cheaper, though at modest rates. Motorists are not seeing larger declines at the pump likely due to crude oil prices, which continue to trend around $46/bbl (WTI).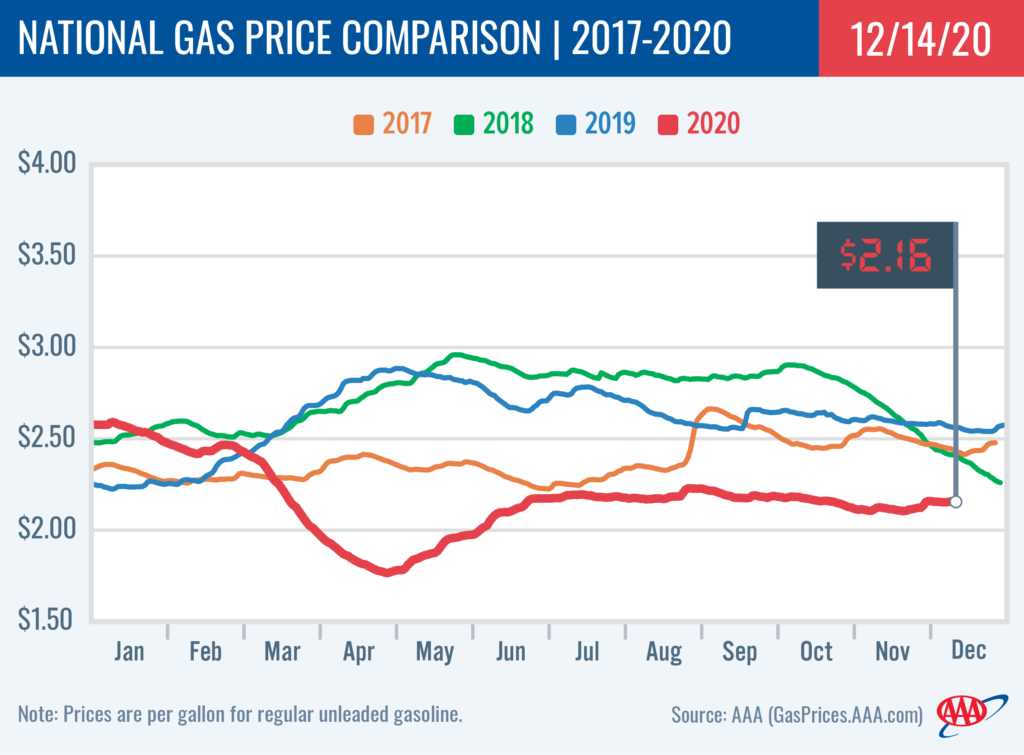 – Millions of people have moved out of New York City recently, but at the same time, others with lower incomes have taken their place according to a study. This results in roughly $34 billion in lost income for the city and state, according to estimates from Unacast, a location analytics company. About 3.57 million people left New York City this year between Jan. 1 and Dec. 7, according to Unacast, which analyzed anonymized cell phone location data. People earning lower average incomes moved into the city during that same period, the report showed. The dual hit to population and income across the city can have lasting consequences for New York City as it recovers from the economic crisis caused by the pandemic. The big question is, how does real estate and retail in particular adapt to that?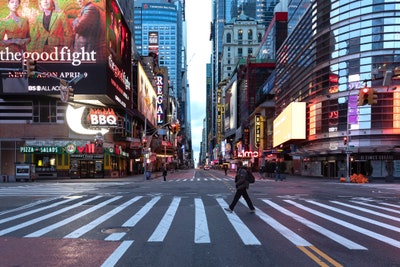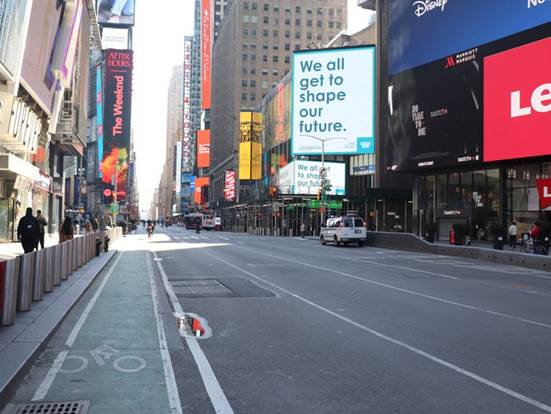 – Makers of cars and electronic devices from TVs to smartphones are sounding alarm bells about a global shortage of chips, which is causing manufacturing delays as consumer demand bounces back from the coronavirus crisis. The problem has several causes, including bulk-buying by U.S companies. sanctions-hit Huawei Technologies, a fire at a chip plant in Japan, coronavirus lockdowns in Southeast Asia, and a strike in France. More fundamentally, however, there has been under-investment in 8-inch chip manufacturing plants owned mostly by Asian firms, which means they have struggled to ramp up production as demand for 5G phones, laptops and cars picked up faster than expected.
– #1 heavy melt scrap is at $303 per tons and #1 busheling scrap is $380 per ton.
– Raw steel production in the United States totaled 1,567,000 net tons for the week, down by 0.8% from 1,579,000 tons the previous week, with mills operating at an average capacity utilization rate of 70.9%.
– Iron ore FOB Chinese ports is up to $152 per dry metric ton.
– Here is a 6 month graph showing zinc increases. It is looking like zinc is going to hit $1.30 per pound soon.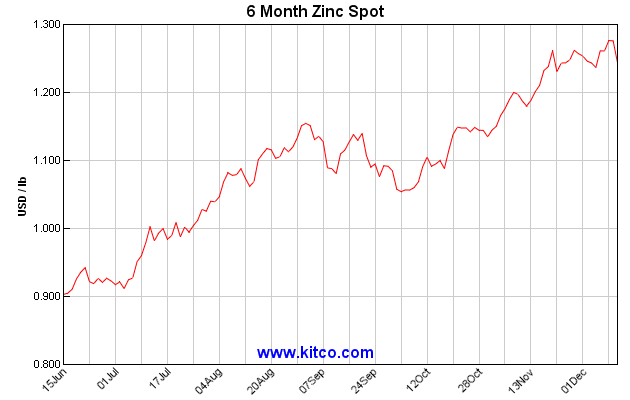 – Carbon steel imports of all types remain weak.

+ Here are the top 10 steel importing countries this year, and the tonnage shipped to us.

+ Steel slab export prices from Brazil showed a steep increase in the week ended Friday December 11, with sellers achieving higher deals because of the positive trend in flat steel markets. Export prices fob main port Brazil reached $650-670 per tonne, up by $60-70 per tonne from a week earlier.
– A surge in demand in China, risks a shortage of iron ore that's pushed prices past $150 a ton and crowned it this year's best-performing major commodity. Futures in Singapore have surged about 70% this year, hitting their highest since trading started in 2013, as China's stimulus-led rebound fuels steel output and consumption. The rally received an added boost from Vale SA's cut to annual production guidance, while the first quarter is likely to bring elevated risks of weather disruptions for southern hemisphere producers. Goldman Sachs said this week it expects a "substantial" deficit next year, with resilient demand and restrained supply set to sustain bullish price momentum. Morgan Stanley forecasts a particularly tight first half of 2021, which will support prices above $100 a ton. "The bull market for iron ore is set to extend into 2021," Goldman said in its Dec. 8 report. "We now expect another substantial deficit next year, supported by a combination of only gradually decelerating China steel demand growth, sharply re-accelerating Western steel demand growth and tepid supply growth."
+ A new parts facility planned near the Mercedes-Benz U.S. International plant in Tuscaloosa County, Alabama is expected to add 373 jobs to the state's auto industry. The $53.6 million, 530,000-square-foot project will primarily serve as a storage and sequence facility for parts used in MBUSI's electric vehicles. The automaker is in the midst of a $1 billion expansion keyed on electric vehicle production in Alabama, including a new plant in Bibb County that will make battery packs. The introduction of electric vehicles to the Mercedes assembly line is expected to fuel an already tight industrial real estate market in the region around Tuscaloosa and Birmingham. Last month, the automaker's Alabama workers built their first customer-ready Mercedes-Maybach GLS 600, which represents a new benchmark for luxury SUVs. In announcing the new model, Mercedes emphasized the skill and craftsmanship displayed by the Alabama plant workforce. Mercedes' Tuscaloosa County operation has produced more than 3 million vehicles since 1997, as parent company Daimler has invested more than $6 billion in the facility.
– Mercedes Benz said last Thursday that it would wind down car production in Brazil, shutting down its factory dedicated to producing luxury vehicles in the city of Iraccemapolis, costing some 370 jobs. The company said in a statement that the pandemic had caused a drop in demand for luxury vehicles that made it unsustainable to keep the factory open.
– In a newly-released survey of 14 countries by Ford Motor Company, 69% of respondents feel overwhelmed by the changes taking place, while 53% find adapting to the changes harder than most thought. Surprisingly, younger respondents are feeling it more acutely, with 63% of Gen Zers saying that adapting has been harder than anticipated. Only 42% of Boomers said they feel the same. Overall, less than half of all respondents, 47%, have found adapting to life with COVID-19 "easier than I imagined," or so says a new report released today by Ford. The study focused on how consumers are adapting to life during the pandemic and the coping mechanisms they're using to endure it. One in four adult vehicle owners escape to their car, truck or van to relax, with one in five saying they use their vehicle for privacy. And 17% say they use it as an office. When they're not using their automobile as another room in their home, they're using it to escape. This helps explain the stronger than expected rebound in car sales in recent months after a deep drop-off during the spring.
– A shortage of chips used in auto manufacturing could disrupt automotive production in China well into next year, industry officials said Friday, with chip companies saying they are raising prices and expanding their production in response. Automobiles have become increasingly dependent on chips – many of them made in Europe – for everything from computer management of engines for better fuel economy to driver-assistance features such as emergency braking. Automotive production slowed in early 2020 because of hard lockdowns caused by the COVID-19 pandemic but has come roaring back, especially in China, as consumers look to travel in private vehicles rather than take public transport. German auto suppliers Continental, Bosch and Volkswagen, the world's largest carmaker, warned about the shortage of semiconductor components. Dutch automotive chip supplier NXP Semiconductors has told customers that it must raise prices on all products because it is facing a "significant increase" in materials costs and a "severe shortage" of chips, a letter to customers seen by Reuters showed. Germany-based auto supplier Bosch said it too was seeing supply chain bottlenecks for certain components.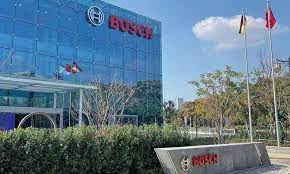 + Heavy-duty trucks powered by fuel cells are being put to work hauling freight away from the Port of Los Angeles as part of a test by Toyota Motor North America Research and Development. The first two fuel cell-electric Class 8 trucks built under the Zero and Near Zero Emissions Freight Forwarding (ZANZEFF) project, which is sponsored by the state of California, are now ready to join the fleets of vehicles carrying freight away from the busy port, which is the major gateway for goods from Asia flowing in the United States. These two heavy-duty Kenworth T680 FCEV trucks were developed with $41 million Zero and Near-Zero Emissions Freight Facilities grant from the California Air Resources Board. The trucks use the same fuel-cell system found on the 2021 Toyota Mirai sedan revealed earlier this week. The new set up is smaller, but has the same storage capacity as previous systems. This version uses a more powerful lithium-ion battery to "smooth out" the power going to the electric motors. With a full load weight of 80,000 pounds, the truck can travel more than 300 miles between fill ups, which is typically less than the trucks leaving the ports will travel.