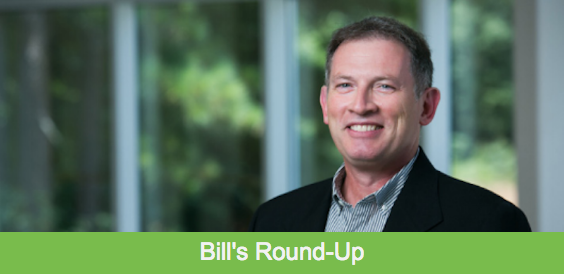 "Bill's recap:
The US economy continues to march on. A migration amongst the big cities is occurring as a combination of job opportunities, cost of living, and quality of life preferences are motivating workers to move around the country. The price of gas and oil continues to fall, allowing consumers to spend some of their earnings on other things. Steel makers have been able to hold onto an 80% capacity utilization, but I wonder for how much longer. Galvanized imports are slowing too. Automakers are having a rough time trying to figure out what business they will be in 10 years from now. Is consolidation just around the corner?" – Bill Feier, Manager of World Sourcing

---

+ #1 heavy melt scrap is down to $329 per ton and #1 busheling scrap is steady at $415 per ton.
+ Raw steel production fell slightly to 80% of capacity. Can the mills hold on to this rate? Year to date shipments are 79,643,381 tons, up 4.6% from a year ago.
+ Iron ore FOB Chinese ports are steady at $66 per dry metric ton.
– Zinc cost is staying high.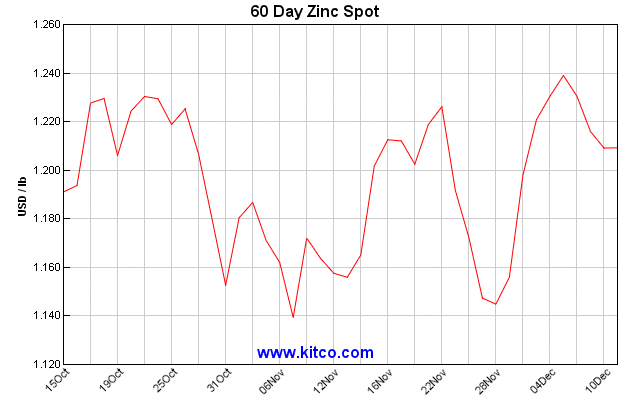 – December galvanized imports are coming in slow.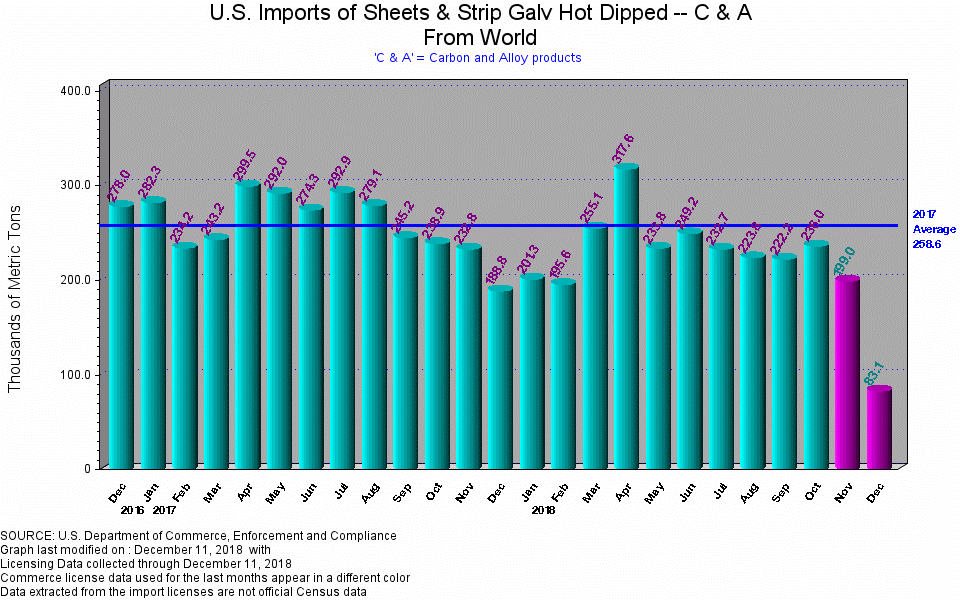 ---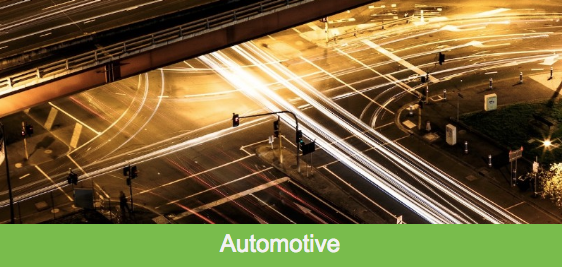 – The winner of the 2018 National Geographic photo contest is this picture of thousands of recalled Volkswagens and Audi's parked in the Mojave Desert as part of the diesel emissions scandal. This is one of 37 lots scattered around the USA holding roughly 300,000 vehicles waiting to be upgraded to federal emissions standards so they can be resold.
– Autonomous vehicles were supposed to make driving safer, but so far, a recklessness has defined the culture of the largest companies pursuing the technology. Uber, Google, and Tesla have darkened the outlook for the field in general, sapping public trust in self-driving cars. The failures of the most visible companies pursuing self-driving technologies underlines the fact that the safety of autonomous systems are only as good as the people and organizations building them. Often, these companies have decided that high risks are acceptable. The most glaring example involves the now-infamous fatal crash in Tempe, Arizona, where one of Uber's cars struck and killed a pedestrian. An email reportedly sent by Robbie Miller, a former manager in the testing-operations group, to seven Uber executives, including the head of the company's autonomous vehicle unit, warning that the software powering the taxis was faulty and that the backup drivers weren't adequately trained. "The cars are routinely in accidents resulting in damage," Miller wrote. "This is usually the result of poor behavior of the operator or the AV technology. A car was damaged nearly every other day in February. We shouldn't be hitting things every 15,000 miles." Five days after the date of Miller's email, a Volvo using Uber's self-driving software struck Elaine Herzberg while she was crossing the street with her bicycle and killed her. The Uber driver was apparently streaming The Voice on Hulu at the time of the accident. In the first week of December 2018, police successfully stopped a Tesla Model S whose driver was asleep at the wheel while it was barreling down the road at 70 mph. He had Autopilot enabled and had traveled 17 miles before being pulled over. In an October lawsuit against Tesla, Shawn Hudson, the Florida man whose Tesla crashed while on Autopilot, claimed he had been misled into believing the car could function autonomously. He said he bought the Tesla in part because of its Autopilot feature, which he thought would allow him to relax on his long commute, and so routinely wrote emails and checked his phone while on the road. Tesla stresses that during the buying process, its sales team demonstrates the proper use of the Autopilot. It has added features that turn off Autopilot if users go hands-free too long.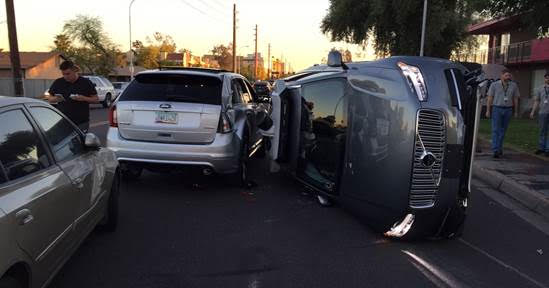 + Henry Ford II passed up the opportunity to get Volkswagen for nothing. After World War II the victors divided Germany into pieces, and the British found themselves with the region that housed the auto factory. They offered it to the eldest son of Edsel Ford in 1948. "I don't think what we're being offered here is worth a dime," said Ernest Breech, chairman of the board at Ford, who joined Mr. Ford on a trip to Cologne, Germany, to discuss the idea. Hank the Deuce declined the offer. These days, Ford and Volkswagen are talking about a broad partnership in research, production and shared office functions that could mean billions for the companies. An announcement is expected as soon as next month, after the Detroit auto show in mid-January.
Ford earlier this year signed an official agreement with Volkswagen to explore talks that initially focused on commercial trucking. Those discussions expanded to include shared investment in electric and autonomous vehicles, costly work that carmakers need to remain relevant as transportation changes over the next couple of decades. Then, the CEO of Volkswagen said this month the company may expand its U.S. production presence beyond Chattanooga, Tennessee, by building products in underutilized Ford factories with UAW workers. "Look, we're in discussions," said Ford spokesman Mark Truby. "It's not a merger. These are discussions to have an alliance in specific areas of business where we'd have mutual benefit. Our companies have complementary strengths. There are some interesting discussions going on about how we could work together to strengthen the business."
VW is the top selling car company in China, the largest market in the world, averaging one sale about every 10 seconds, according to a June 2018 story in Autocar UK magazine, and leading CEO Herbert Diess to say, "China will have a decisive effect on the success of our future strategy." Industry observers say, all things considered, an alliance is obvious. "VW is strong where Ford is not: Europe and China. Ford is strong where VW is not: North American trucks and autonomy," said John McElroy, longtime industry observer and host of autoline.tv. "Both need help in South America. Each one could help the other in a variety of ways, and the savings could be poured into electrification and mobility." "Given Ford's success with trucks, and Volkswagen's success with cars, there are some natural synergies that could work between the two brands. An international alliance of this sort could also prove highly beneficial, given some of the uncertainty surrounding tariffs on imported vehicles in different countries. We're likely going to start seeing many similar mergers or alliances moving forward."
---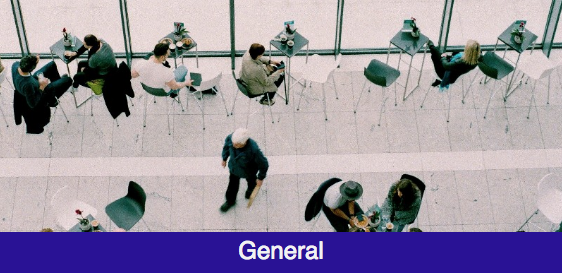 + The Producer Price Index gained only .1% in November. Energy costs are keeping inflation at the producer level in check.
+ Industrial Production gained .6% in November, driven by mining and utilities output.
+ The Consumer Price Index (inflation) for November was dead flat.
+ The map shows the current migration of people around the US. People who choose to relocate to other parts of the country take their talents with them.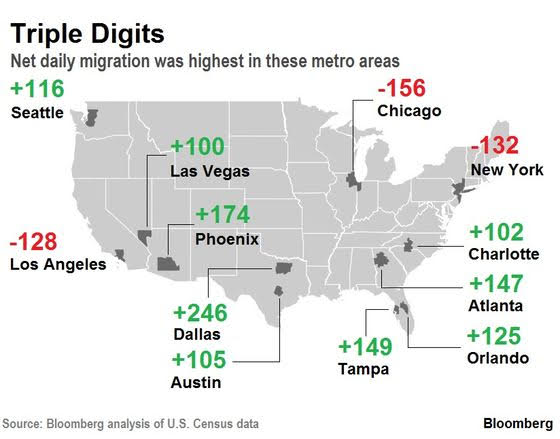 + As the United States becomes a net oil exporter for the first time in 75 years, the US Department of the Interior has announced the discovery of the largest continuous oil and gas field ever found. Situated in the Wolfcamp Shale and overlying Bone Spring Formation in Texas and the Permian Basin in New Mexico, the new resource is estimated to contain 46.3 billion barrels of oil, 281 trillion cu ft of natural gas, and 20 billion barrels of natural gas liquids worth trillions of dollars. One of the problems when it comes to understanding the oil and gas industry is that the terminology can be misleading. For example, when someone asks how much oil or gas there is, the answer is almost invariably that we have enough to last 20 years. That seems straightforward enough and argues for the phasing out of increasingly scarce fossil fuels, but the curious thing is that 20 years ago we had 20 years' worth of oil and gas, and the same was true 20 years before that, and will probably be true in 20 years' time. This is because what that 20-year figure deals with are reserves or, rather proven reserves. These are oil and gas fields that have been found with 90 percent certainty and can be recovered given the economic, technological, and political conditions of today. Because oil and gas prospecting is incredibly expensive, the oil companies like to find enough reserves to last a generation and call it good.
+ Gasoline prices continue to sink even though refineries operated at 95.1% of capacity. Oil futures are down to $51 per barrel.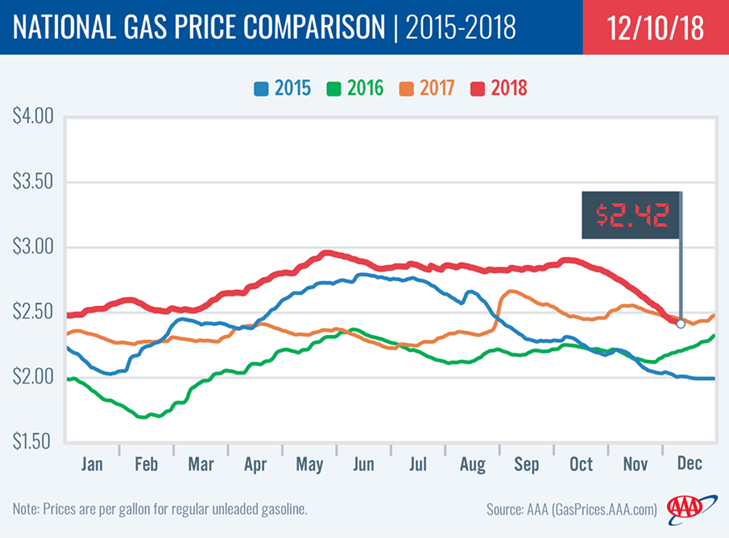 – Freight rates are showing some upward pressure.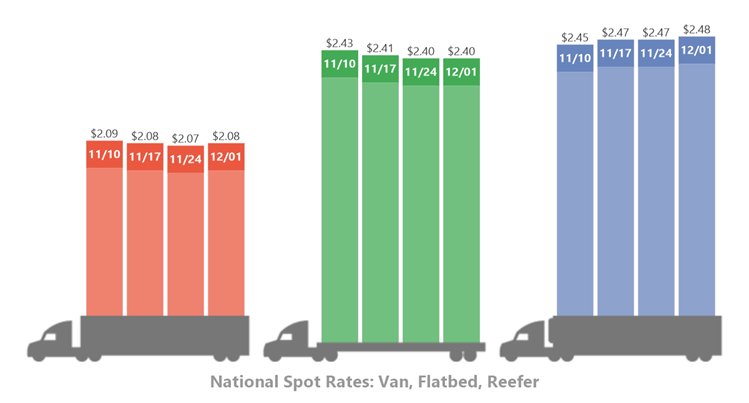 ---