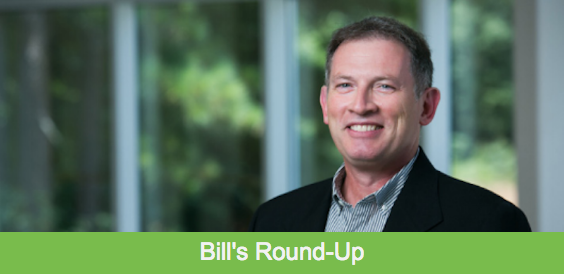 Home sales are leading the economy lately. Prices have jumped as the population makes adjustments. There seems to be two major migrations. People moving closer to where they want to live instead of where they work, and the people who have decided to find a place to live where there is a cheaper cost of living. Manufacturing and durable goods orders continue on an uphill climb. The price of gasoline is declining as we slide into the fall of the year. Steel mill production recently fell slightly but based on the recent flurry of bookings, I expect capacity utilization to increase for the balance of the year. Galvanized imports slowed in September. The auto industry continues to market electric vehicles to the motoring public but has not gained much traction in 24 years. The first modern mass market electric car was GM's EV1 in 1996.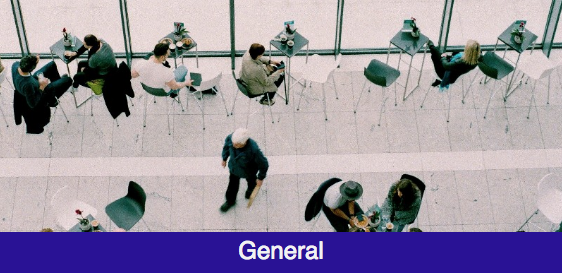 + New Home Sales jumped 4.8% in August from July's performance, and was a whopping 43.2% above August sales a year ago. The average price of a new home is $312,800 and there is only 3.3 months' worth of unsold new homes on the market. + Existing Home Sales gained 2.4% in August. The average price of a used home is $310,600 and there is only 3 months' worth of inventory of unsold used homes. + Durable Goods Orders rose 0.4% in August after jumping 11.7% a month earlier. It is also the 4
th
 gain in a row. Core capital goods orders last month were boosted by increased demand for machinery, primary metals, computers and electronic products. – British Prime Minister Boris Johnson told people last Tuesday to work from home where possible and ordered bars and restaurants to shut earlier in a bid to tackle a fast-spreading second wave of COVID-19. After government scientists warned that the death rate would soar without urgent action, Johnson said the new restrictions in England could last for six months although he stopped short of imposing another full lockdown. "I'm sorry to say that as in Spain and France and many other countries, we have reached a perilous turning point," Johnson told parliament following emergency meetings with ministers and leaders of the United Kingdom's governments. Just weeks after urging people to start returning to workplaces, Johnson advised office workers to stay at home if they could. He ordered all pubs, bars, restaurants and other hospitality sites to close at 10 p.m. from Thursday with only table service allowed. Government advisers have said the number of new cases could reach 50,000 per day by mid-October. Johnson warned further restrictions could be brought in should the new measures not work.
+ Hydrogen is on the rise as the zero-emissions aviation fuel of the future, with Airbus announcing its ZeroE initiative to get hydrogen airliners into production by 2035. But that's a long way off, and innovators are pushing to get H2 aircraft operating commercially much earlier. A new LA-based fuel logistics startup, Universal Hydrogen, has embarked on a project to develop a retrofittable hydrogen powertrain for existing airliners, and will test it with a 40-seat De Havilland Canada DHC8-Q300, commonly known as the Dash-8, that will become the world's largest hydrogen-fueled commercial aircraft. Where Airbus plans to burn hydrogen as a combustion fuel in modified gas turbines, Universal is developing a fully electric fuel-cell powertrain complete with Magnix electric motors to drive the Dash-8's two props. Magnix brings some experience to the table, after powering the world's largest electric aircraft earlier this year – a retrofitted nine-seater Cessna 208B Grand Caravan, which took its first flight in May. Universal's hydrogen-powered Dash-8 will use a pair of two-megawatt Magnix electric motors, offering a little more power than the standard plane's pair of 1,860-kW Pratt & Whitney turboprop motors offer. The hydrogen will act as a battery, producing electricity as it's run through the aircraft's fuel cells. Universal believes it can get this project into commercial service as soon as 2024, with passenger prices no higher than regular Dash-8 trips despite the limited seats and exotic fuel. The company says there's around 2,200 compatible Dash-8 aircraft operating globally that could be retrofitted, and it's working towards developing a system that can be incorporated into new aircraft designs. Hydrogen fuel's high energy density, as well as the fact that there are many different ways to produce it, make it much more suitable for weight-sensitive aviation use than lithium batteries. + The latest Energy Information Administration (EIA) report measures demand at 8.48 million b/d, which is a slight uptick from the previous week's 8.39 million b/d. However, the small increase — likely due to holiday road trips — is still 461,000 b/d lower than last year at this time. Low demand, even as total domestic stocks of gasoline declined to 231.5 million bbl, has helped keep pump prices low. Oil refineries operated at 74.8% of capacity and West Texas crude traded at $41 per barrel.
– Philadelphia Energy Solutions (PES) will seek to permanently shut its oil refinery in the city after a massive fire caused substantial damage to the complex, the company confirmed last Wednesday, a day after sources told Reuters about the plans. "The recent fire at the refinery complex has made it impossible for us to continue operations. We are grateful that the fire resulted in only a few minor injuries," PES CEO Mark Smith said in a statement. "We are committed to an orderly process to safely wind down our operations." Shutting the refinery, the largest and oldest on the U.S. East Coast, will cost hundreds of jobs and squeeze gasoline supplies in the busiest, most densely populated corridor of the United States. Smith, in his statement, said the company will "position the refinery complex for a sale and restart," though such a process would probably take years and face community opposition. Workers at the complex were leaving the refinery on Wednesday, some escorted by security, others alone, carrying boxes with personal belongings to their cars, with several confirming they had been laid off. Employees have been instructed to immediately begin the process of mothballing units, sources familiar with the company's plans said. – Freight rates continue to be hot in June.
– #1 heavy melt scrap is steady at $245 per ton as well as #1 busheling scrap at $290 per ton. – Raw steel production in the United States totaled 1,446,000 net tons for the week ended Saturday September 19, down by 0.9% from 1,459,000 tons the previous week, with mills operating at an average capacity utilization rate of 64.5%. – Iron ore FOB Chinese ports remains high at $127 per dry metric ton. – Zinc prices remain high as demand has picked up around the world. Everything from automotive to construction is using more galvanized products in the 2
nd
 half of 2020.
– Galvanized imports are weak in September.
+ California Steel announced a $60 per ton increase for hot roll and galvanized products, and a $70 per ton increase for cold rolled. + Chromium is a common addition to alloys to make materials like tool steel or stainless steel, and it's long been thought to have been invented around the late 19th and early 20th centuries. But now, archaeologists have discovered that the ancient Persians were mixing chromium into their steel as far back as the 11th century – almost a thousand years earlier. Using radiocarbon dating on several pieces of charcoal recovered from crucible and smithing slag from the site in Chahak, in southern Iran, the team dated the practice to between the 11th and 12th centuries. Scanning Electron Microscope imaging revealed traces of chromite, and in the crucible slag, they found steel particles containing between one and two percent chromium by weight. That's much less chromium than you'd find in modern stainless steel and tool steel, which can reach 11 to 13 percent, but the fact that it's in something so old is significant. It is the first evidence of the deliberate addition of a chromium mineral within steel production.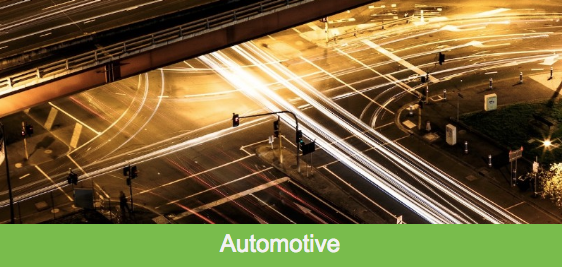 – The U.S. market share of plug-in electric passenger cars increased from 0.14% in 2011 to 0.75% in 2014, and fell to 0.66% in 2015. Then climbed to 1.13% in 2017, and achieved a record rate of 2.1% in 2018, but slightly declined to 1.9% in 2019. California is the largest plug-in car regional market in the country, with almost 670,000 plug-in electric vehicles sold by the end of 2019. The same issues plague EV's now as they did 10 years ago. EV's cost more than traditional vehicles of comparable size. Depending on where they get their electricity, they are only marginally cleaner than a comparable gas engine car (don't be fooled by the plug you charge the car with because the power is likely coming from an electric company that is being run with fossil fuels). The time it takes to charge an EV adds many hours of time to road trips versus a gas fill up in 10 minutes. Possibly the worst of it is where do the depleted batteries get disposed? They are filled with toxic substances. More than 1 million electric vehicles were sold worldwide in 2017. Those cars alone will ultimately result in 250,000 tons of discarded battery packs. If those were to end up in landfills, they'd run the risk of going through a process called "thermal runaway," which is a chemical reaction in the battery that can cause it to heat up, potentially to the point of burning or exploding. Toyota launched an initiative to pair old electric vehicle batteries with solar panels to power 7-Eleven stores in Japan. With money to be made in repurposing those batteries, finding second-use applications has overtaken efforts to recycle. To be able to recycle batteries to the scale that the growing electric vehicle market demands, the industry will need to solve some key challenges. First of all, today's batteries aren't designed for easy disassembly. Batteries aren't all made in one standard way, making it difficult to automate taking them apart. A lot of the work needs to be done by hand by people who are skilled enough to avoid hurting themselves in the process. After all, these things can explode. In any event, it is advisable to study the entire lifecycle of an EV and make your own decisions regarding how clean it might be for the environment you live in, the cost you are willing to pay for the vehicle (including initial cost and maintenance), and the driving experience you can tolerate versus other vehicle options. – Investors slashed $50 billion from Tesla Inc's market value last Tuesday despite CEO Elon Musk's promise to cut electric vehicle costs so radically that a $25,000 car that drives itself will be possible, but not for at least three years. Tesla's market cap dropped $20 billion in just two hours after trading closed Tuesday, as Musk and other Tesla executives presented their new battery and manufacturing strategies. Shares closed down 5.6% and dropped another 6.9% after hours. "Nothing Musk discussed about batteries is a done deal," said Roth Capital Partners analyst Craig Irwin. "There was nothing tangible." Investors had expected two significant announcements at Musk's oft-touted "Battery Day": The development of a "million mile" battery good for 10 years or more, and a specific cost reduction target — expressed in dollars per kilowatt-hour — that would finally drop the price of an electric vehicle below that of a gasoline car. Musk offered neither. Instead, he promised over the next several years to slash battery costs in half with new technology and processes and deliver an "affordable" electric car. – Gov. Gavin Newsom is calling for California to ban new gasoline-fueled vehicles within 15 years in a bid to combat climate change and make the state the first in the nation to stop sales of cars with internal combustion engines. The governor on Wednesday signed an executive order that directs the California Air Resources Board to establish regulations requiring that all new cars and passenger trucks sold in California in 2035 be zero-emission vehicles. California Business Roundtable President Rob Lapsley said in an interview that the step to ban internal combustion engines makes no sense and is a rushed decision, with no guarantee of affordability for many who live in an already-expensive state. While environmentalists embraced the governor's call to ban gas-powered vehicles, some questioned Tuesday why he wasn't doing more to stop fracking. California residents would still be able to own gas-fueled vehicles and sell them on the used market, but the governor's executive order is sure to give rise to questions surrounding the logistics and equity of the transition from internal combustion engines in car-dependent California.