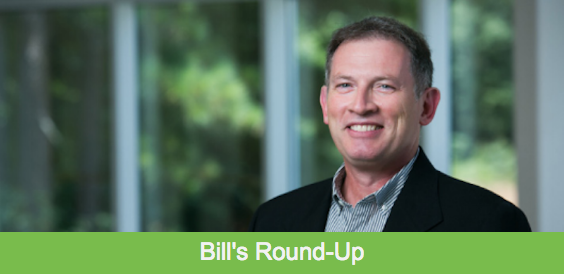 As the US economy continues to heal from the COVID pandemic, many unintended consequences materialized. Some are good, and some are not. The Agriculture and home construction industries are doing well. Tourism still has a long way to go. Gas prices continue to remain low. Steel mill output continues to climb. The auto industry has gone back to work, but annual vehicle sales will likely remain low until tourism and business travel bounces back.
-Bill Feier, Manager of World Sourcing
---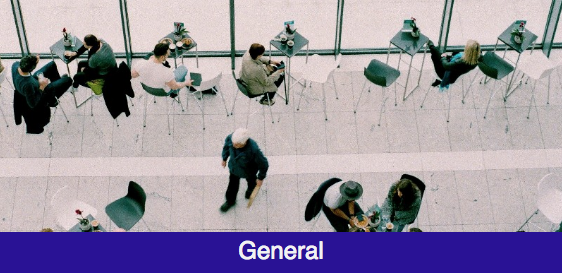 + From makers of cars to appliances to paint cans, U.S. manufacturers are falling behind on demand for goods that Americans are buying up as the Covid-19 pandemic drags on. Factory production of consumer products has largely recovered after shutdowns this spring related to the virus crippled manufacturing across the country. But as companies rush to restock, buyers are snapping up items at an even faster pace, leading to inventory shortages on goods that have recently surged in popularity with people spending more time at home and nervous about travel. A surge in home-improvement projects has left paint producers with not enough cans and appliance makers short on parts to produce refrigerators, kitchen mixers and washing machines. Supply-chain disruptions, worker absences and other challenges related to virus-proofing the workplace are further complicating manufacturers' efforts to catch up. Some executives say it won't be until early next year before stock levels return to normal. Production of long-lasting consumer goods, like appliances, trucks and furniture, was down nearly 50% in April from January levels, according to data provided by the Federal Reserve. But over the summer it rebounded, and in September, production was up 1% from January, the data shows. For buyers, shortages can be a letdown. But for businesses, there is also upside. With inventory tight, auto makers and dealers say they are able to charge more for vehicles, driving stronger profits. And the pent-up demand should help keep sales robust into next year, some executives say. It wasn't until August that many U.S. factories were back to a normal level of production, but by then, demand had also bounced back faster than many had expected, depleting inventories and creating a bigger supply gap. Auto makers, in particular, have been straining to keep up with demand for new vehicles as low interest rates, extra cash from stimulus checks and growing interest in owning a car have stoked sales. The backlogs in all of these industries will likely remain well into next year which is good for manufacturing and the GDP.
– Mastercard Inc reported a 28% slump in quarterly profit on Wednesday as fewer people used its cards to shop, travel and pay bills during the COVID-19 pandemic, hitting transaction volumes for the payment processor. A slowdown in travel around the world has also taken a toll on payment processors' cross-border volumes. Mastercard reported a 36% drop in cross-border volume on a local currency basis in the quarter. Gross dollar volume, the dollar value of transactions processed, rose 1% to $1.6 trillion. Net income fell to $1.5 billion, or $1.51 per share, in the third quarter ended Sept. 30 from $2.1 billion, or $2.07 per share, a year earlier.
+ Durable Goods Orders rose 1.9% in September, the 5th consecutive gain. New orders, shipments, unfilled orders, and inventory all increased.
+ New Home Sales fell 3.5% in September, but are selling at a rate over 32% better than a year ago. The average price of a new home is $326,800 and at the September sales rate, there is 3.6 months supply of unsold new homes on the market.
– Connecticut acted fast. Social distancing, lockdowns and testing probably limited Covid-19 cases in the spring. But when Comptroller Kevin Lembo opened an email from his budget director on April 15, it was clear the state's quick action to contain the pandemic hadn't insulated its finances. "We hit the brakes so quickly on the economy that we went through the windshield," his deputy wrote. Connecticut is projecting a total revenue decline of $8.4 billion through the 2024 budget year—more than twice the rainy day fund built up over the past three years. Nationwide, the U.S. state budget shortfall from 2020 through 2022 could amount to about $434 billion, according to data from Moody's Analytics, the economic analysis arm of Moody's Corp. The estimates assume no additional fiscal stimulus from Washington, further coronavirus-fueled restrictions on business and travel, and extra costs for Medicaid amid high unemployment. Even after rainy day funds are used, Moody's Analytics projects 46 states coming up short, with Nevada, Louisiana and Florida having the greatest gaps as a percentage of their 2019 budgets. States are dependent on taxes for revenue. Sales and income taxes make up more than 60% of the revenue states collect for general operating funds, according to the Urban Institute. Both types of taxes have been crushed by historic job losses and the steepest decline in consumer spending in six decades. States that earn big chunks of their revenue from hard-hit industries are hurting. Americans are commuting and traveling far less, and oil prices have tumbled, hitting energy industries in Texas, Oklahoma and Alaska. Tourism has dropped in Florida, Nevada and Hawaii, and casino closures hurt Rhode Island, New York and Illinois. Hawaii, for example, is expecting fewer than half the visitors it took in last year in 2020, and state officials forecast its general fund revenues won't recover to pre-pandemic levels until its 2025 fiscal year.
+ Since Monday, the national average for a gallon of regular gasoline has decreased by two cents to $2.14, which is two cents less than a week ago, four cents less than a month ago, and still significantly cheaper than last year (-46 cents). As demand remains low, American drivers should expect pump prices to continue to decline this fall. At the close of Thursday's formal trading session, WTI decreased by $1.22 to settle at $36.17. Domestic crude prices fell due to market concern about increasing coronavirus infections worldwide, which could lower crude demand as countries impose new restrictions that will likely limit oil consumption.
---
– #1 heavy melt scrap is steady at $244 per ton as well as #1 busheling scrap at $290 per ton.
+ Raw steel production rose to 69.7% of capacity.
– Iron ore FOB Chinese ports is at $120 per dry metric ton, 33% higher than a year ago.
– Zinc is trying to level off.
---
– Galvanized import reporting has not updated recently.
+ Nucor Corporation has entered into an asset purchase agreement to acquire the Precoat Metals Corporation's paint line facility located in Armorel, Arkansas. The paint line facility, located near the Nucor Steel Arkansas sheet mill campus, has a capacity of approximately 250,000 tons per year. Nucor considered building a greenfield paint line before deciding to acquire the Precoat Metals facility.
---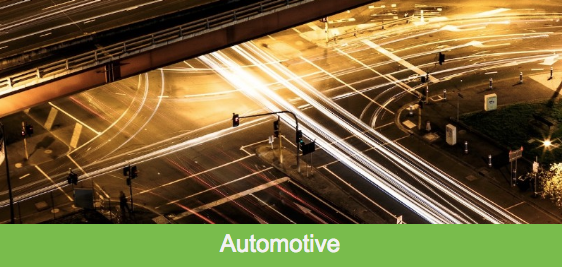 + Fiat Chrysler swings to profit in Q3 as North America posts record results. The automaker, in one of its final earnings reports before its merger with PSA Group, said it earned an adjusted $3 billion in North America, up 26% from a year earlier. FCA's global adjusted profit increased 21% to $1.8 billion — another record — as factories in North America and Europe largely returned to normal after the coronavirus disrupted the industry in the spring. Revenue fell 6% to $30.3 billion. The company's net income compares with a loss of $210 million in the third quarter of 2019.
+ The $38 billion merger of Fiat Chrysler Automobiles and Groupe PSA appears to be ready to clear its final hurdle: approval from European Union anti-trust regulators. Quoting "people close to the matter," Reuters news service is reporting the deal that will create the new industry giant Stellantis is "set to win EU approval," though it did not indicate precisely when that will happen. A senior source at the FCA side told TheDetroitBureau.com there has not yet been a ruling, characterizing the reports by Reuters and others as "rumor stories." The official said the two partners stick with their earlier statement that they "expect (the merger) to close by the end of Q1 '21."
– Things didn't look good when the auto industry was forced to shut down in late March. April demand, on an annualized basis, fell to barely 8.8 million, down from the more than 17 million vehicles sold during 2019. And most industry analysts were expecting sales to stay in the dumpster for much of the rest of this year. Research firms like J.D. Power warned that total 2020 volume could drop to 12 million or less, depending on the shape of the overall economic recovery. Though the year will still be one of the worst since the industry began rebounding from the Great Recession, it is on track to wrap up at a much healthier 14.5 million, and the forecast for 2021 is 15.5 million. And things would be even better were it not for the sharp slump in fleet sales. In fact, the only real problem is the collapse of the travel industry and the resulting cuts by daily rental firms like the bankrupt Hertz. Traditionally, such companies turn over their vehicles on a regular basis, but they've all but halted purchases since late winter, with no timetable for getting back to a more normal schedule.
+ A new autonomous vehicle will soon be cruising the streets of Jacksonville, FL. The first Olli 2.0 shuttle in the U.S. which is almost entirely made of 3D-printed parts. With a range of 40 miles, or 25 miles under maximum load of 1,350 lbs. with the air conditioning cranked all the way up, the Olli 2.0 is able to drive at a maximum speed of 25 mph. Charge time is 1.5 hours on a 440V DC fast charger.