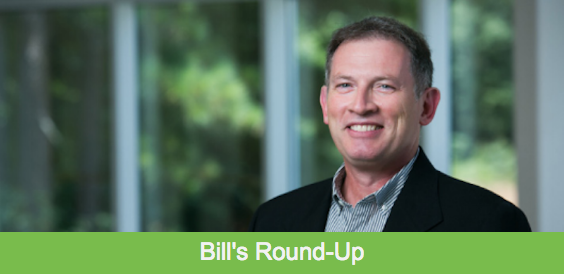 As we roll through the first quarter of the new decade, the US economy remains strong. Steel mills are running well, and in the middle on many expansion projects. The fickle auto industry continues to try to figure out what they want to be. Meanwhile, the consumers just want good, reliable, cheap transportation. I wonder when the industry will respond to that.
---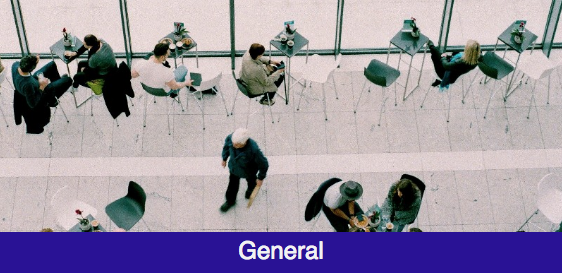 + Gallup reported in January that, according to its surveys, a record high of 59% of Americans say they are better off financially than they were a year ago, and an all-time low of just 20% said they are worse off. In addition, 74% of Americans expect to be in a better financial position in a year – another record – while just 12% expect their finances to get worse. + Existing Home Sales fell 1.3% in January, possibly due to prices rising to an average of $266,300. The inventory of unsold new homes was down to only 3.1 months' worth. – In its petroleum report for last week, the Energy Information Administration revealed that total domestic gasoline stocks decreased by 2 million barrels to 259.1 million barrels, while demand increased from 8.72 million barrels per day to 8.92 million b/d. The drop in supply as demand has increased contributed to higher pump prices this week. If these trends continue, American motorists are likely to continue seeing prices fluctuate as the winter driving season nears its end. Since Monday, the national average for a gallon of regular gasoline has increased by a penny to $2.45. + Freight rates are coming down nicely.

---
– #1 heavy melt scrap is steady at $232 per ton as well as #1 busheling scrap at $290 per ton. + Raw steel production ran at 81.8% of capacity. – Iron ore FOB Chinese ports is at $86 per dry metric ton. + Zinc prices are really correcting. I wonder for how long?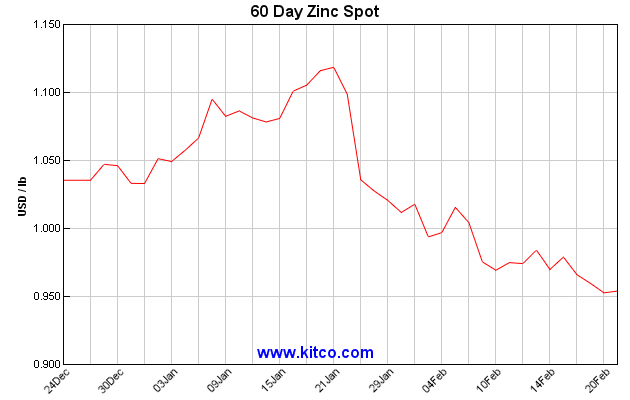 – Galvanized imports remain subdued.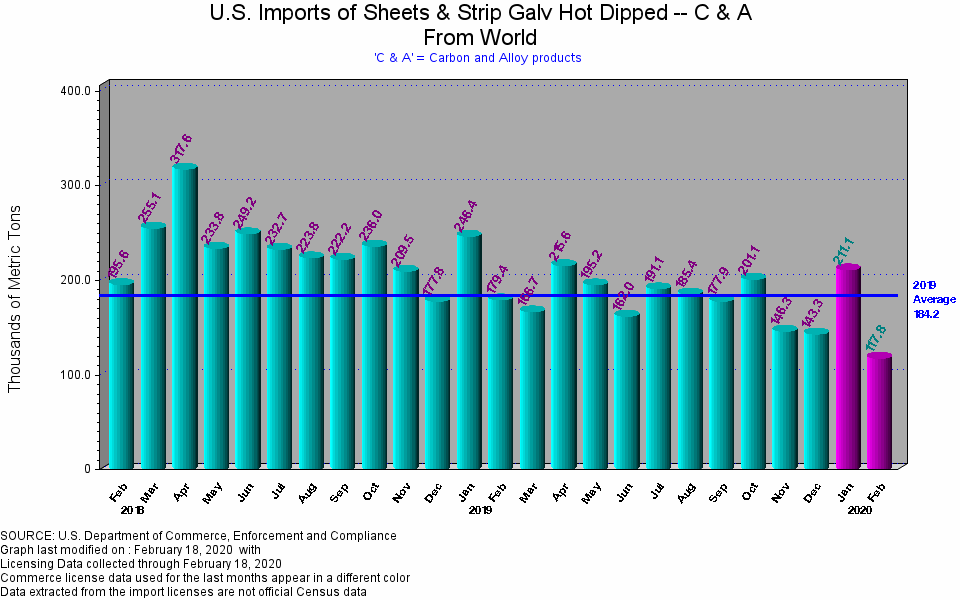 + Ternuim's financial performance in 2019 showed profit, but not like 2018. That is the story of the steel market in North America. 2018 is gone and we are returning to a more traditional market dynamic.
+ AK Steel's Q4 performance and full year.
---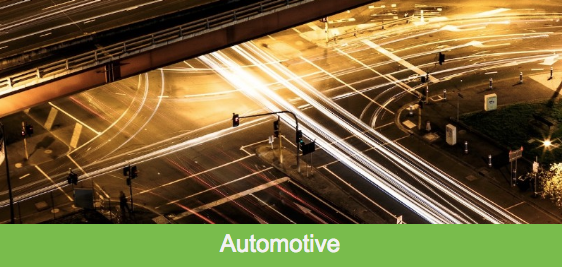 – General Motors decision to pull out of Australia, New Zealand and Thailand as part of a strategy to exit markets that don't produce adequate returns on investments. The company said in a statement Sunday that it plans to wind down sales, engineering and design operations for its historic Holden brand in Australia and New Zealand in 2021. It also plans to sell its Rayong factory in Thailand to China's Great Wall Motors and withdraw the Chevrolet brand from Thailand by the end of this year. GM's CEO, Mary Barra, said the company wants to focus on markets where it can drive strong returns, scaling back operations in Australia, New Zealand and Thailand to selling niche specialty vehicles. GM will support its employees and customers in the transition, she said. GM is making the same moves in Japan, Russia and Europe, where "we don't have significant scale," she said. – The coronavirus continues to wreak havoc on auto sales in China with results down 92% through the first half of February, after an 18% drop for the previous month, that officials are blaming solely on the deadly scourge. The China Passenger Car Association (CPCA) reported China's auto companies sold 4,909 passenger vehicle sales in the first 16 days of February, down from 59,930 vehicles last February. The slide is tied directly to the fact that potential shoppers are locked up in their homes. "Very few dealerships opened in the first weeks of February and they have had very little customer traffic," the association said. + Potential new vehicle buyers looking for the best of the best of 2020 models will want to focus on Asian brands with one very famous German exception, according to Consumer Reports. The magazine's annual best brand rankings saw Japanese brands capture four of the top five spots and Asian makes nab six of the top 10. However, Porsche came in at No. 1, moving up from third place in 2019. Genesis, Subaru, Mazda and Lexus rounded out the top five. Subaru was last year's winner, but it got dinged for reliability issues with its WRX sports car. Genesis was second last year and finished there again. The biggest climber? EV maker Tesla, which rose eight spots as a result of improved results for its Model 3 and Model S sedans. + Tesla Inc. has overcome a legal roadblock standing in the way of Elon Musk's plan to build an electric-car factory in Germany. A Berlin-Brandenburg court on Thursday ruled that Tesla can resume cutting down trees at a forest site in the small town of Gruenheide to make way for its first assembly plant in Europe. That puts the U.S. carmaker on track to start construction before the start of a crucial breeding period for local wildlife in March.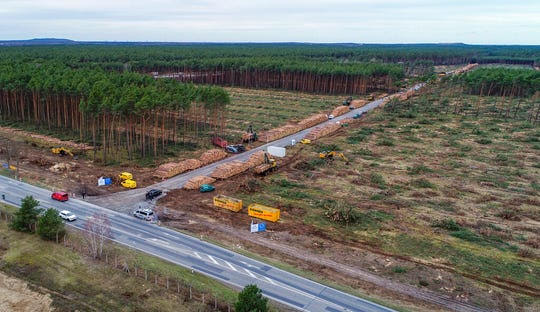 ---