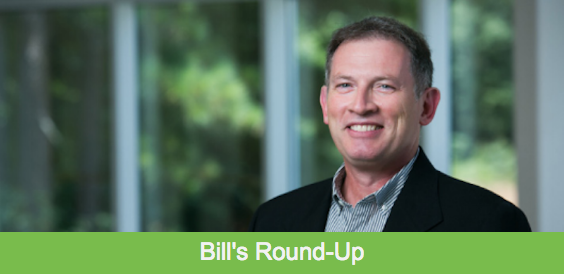 The Coronavirus is putting a damper on global commerce. No one knows for sure how long it will last. What has changed the most is how people are handling the situation. There is nothing new about annual waves of virus' hitting North America from Asia, but this one is a little different. If you are exposed to it, you will likely get it. As such, people are finally taking actual precautions. They are staying home. That is putting a damper on transportation. The price of oil fell under $50 per barrel. Airlines are having a hard time keeping their airplanes full of travelers. Cruise ships are selling rooms cheap. There is a manufacturing component as well. China, the giant exporter, is losing business. I wonder how much manufacturing they will lose and I'm hope the USA will benefit from some companies reshoring after this episode. In the USA, steel mills are booking well as imports remain weak. Gasoline prices have come down recently. Automobile sales looked good in February, but mainly due to heavy discounting.
---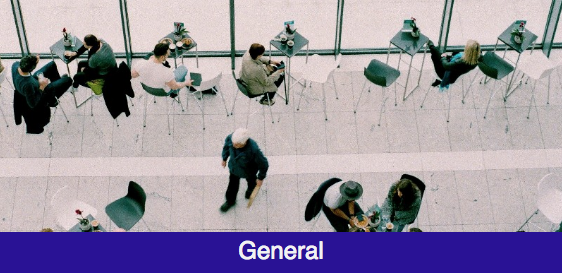 + The ISM Non-Manufacturing Index rose to a reading of 57.3 in February, driven up by increased business activity, new orders, and employment. – Factory orders fell .5% in January, pulled down by declining orders for durable goods and non-durable goods. + Gas prices are coming down. The Coronavirus has caused millions of people around the world to stay home. People are not driving as much, or flying as much, and demand for fuel has dropped. Oil futures are down to $47 per barrel. Refineries are operating at 86.9% of capacity.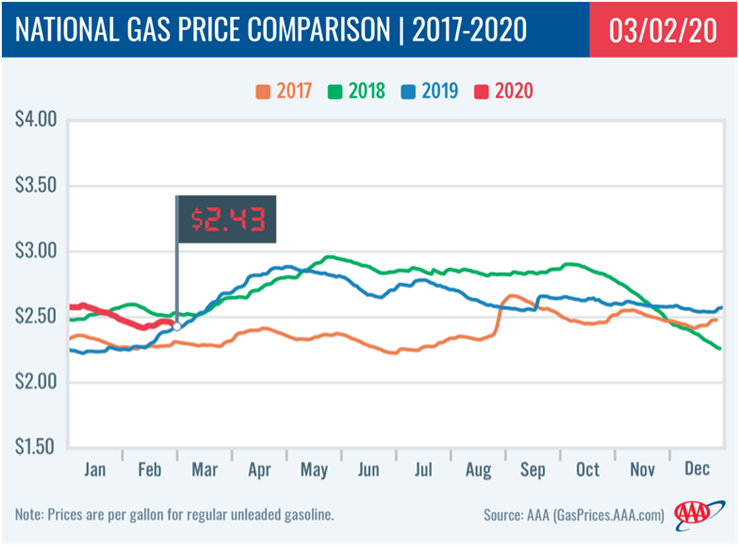 + Freight rates seem to be leveling.

– Some striking data regarding internet usage and the pollution it creates. Who would have thought surfing the web was this bad? Like electric cars, people tend to think plug in appliances are "clean" but the electricity largely comes from sources that are burning nonrenewable fossil fuels.
A one-megabyte email (= 1 MB) during its total life cycle emits 20 g of CO2 , i.e. the equivalent of an old 60 W lamp lit for 25 min.
20 emails a day per user over one year, create the same CO2 emissions as a car travelling 1000 km.
A single router consumes 10,000 watts (10 kW). A very large data center comes close to 100 million watts (100 MW), or one-tenth of the output of a thermal power station. In fact, on top of the consumption required to run the servers, the electronic circuits must be cooled using air conditioning.
The search for a web address represents 3.4 Wh (0.8 g CO2 equivalent). But the total rises to 10 g after an internet search producing five results. If a web user makes an average of 2.6 web searches per day, this user can be extrapolated to be emitting 9.9 kg of CO2 equivalent per year.
When browsing the web, an average internet user yearly needs about 365 kWh electricity and 2,900 liters of water, which corresponds to the CO2 that is emitted when you travel a good 1,400 km by car.
– The pathogen that emerged in central China last December has spread with remarkable speed to six continents. Scientists are still trying to unlock the secrets of the coronavirus, known officially as SARS-CoV-2, but we know this much: It's highly contagious and mobile, hitching rides on Asia-bound cruise ships, followers of an obscure South Korean religious sect, and skiers in the French Alps. This disease outbreak has the potential to be more than a health menace: SARS-CoV-2 is a virus of the mind, expressing itself differently in the behaviors of economic actors—be they tourists, chief executive officers, or heads of state—as they weigh their risk exposure. It's disrupting our work lives, vaporizing $6 trillion in global stock market wealth, and setting off negative economic feedback loops that have raised credible fears of a serious global downturn. With its long, symptom-free incubation period, the virus, a strain of the coronavirus family of pathogens, seems perfectly designed for concealment and longevity, and experts don't see an effective vaccine ready until 2021. So it's a safe assumption that the world is going to have to coexist with this virus for the next year or so, and it could be a wild ride. It was worrisome enough when the epidemic first emerged in China, yet the news barely registered with most major markets, even as President Xi Jinping's government launched the biggest large-scale quarantine of the modern era, cordoning off much of the central Chinese province of Hubei, of which Wuhan is the capital, and effectively blockading more than 50 million people. Coronavirus cases started to emerge and soar in Italy, Iran, Japan, and South Korea, eventually flaring up in more than 50 countries and territories worldwide. Infections in South Korea jumped from 51 to more than 2,000 in less than two weeks. Japan has closed its entire national school system, with around 13 million students, for about a month. Saudi Arabia took the rare step of suspending religious pilgrimage trips to the kingdom and limiting entry by tourists to help prevent the spread of the virus. The virus is proving an expensive house guest as it hits corporate revenue, profit margins, and balance sheets. The three major components of global gross domestic product—consumption, trade, and investment—are taking a hit to some degree from the spread of the virus. Now the world economy is on track for its weakest year since the financial crisis as the new coronavirus takes its toll, according to analysts at Bank of America Corp. Global growth will slip to 2.8%, from a previous estimate of 3.1%, and the Chinese economy will advance at 5.2%, which would be the worst performance since 1990. The coronavirus wealth destroyer is also on a rampage just when fiscal balances are stretched in the U.S., Japan, and much of Europe. Major central banks, with the exception of the U.S. Federal Reserve, don't have a lot of monetary bullets left in the chamber in a world of negative interest rates. Another worry, potentially a big one, is that the global credit machine is showing signs of distress. The $2.6 trillion international bond market, where the world's biggest companies raise money to fund everything from acquisitions to factory upgrades, has been in a deep freeze as borrowers have pulled or delayed their planned debt sales.  Get ready for a year of living dangerously.
---
– #1 heavy melt scrap is at $232 per ton but #1 busheling scrap up to $300 per ton. + Raw steel output is at 82.5% of capacity. – Iron ore FOB Chinese ports is at $89 per dry metric ton. + Zinc prices are really bombing.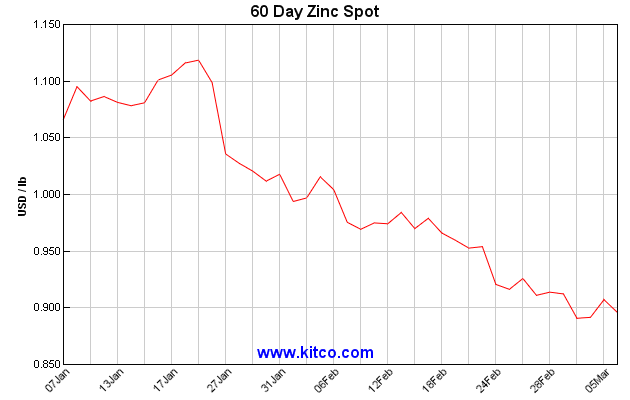 – Galvanized imports remain weak.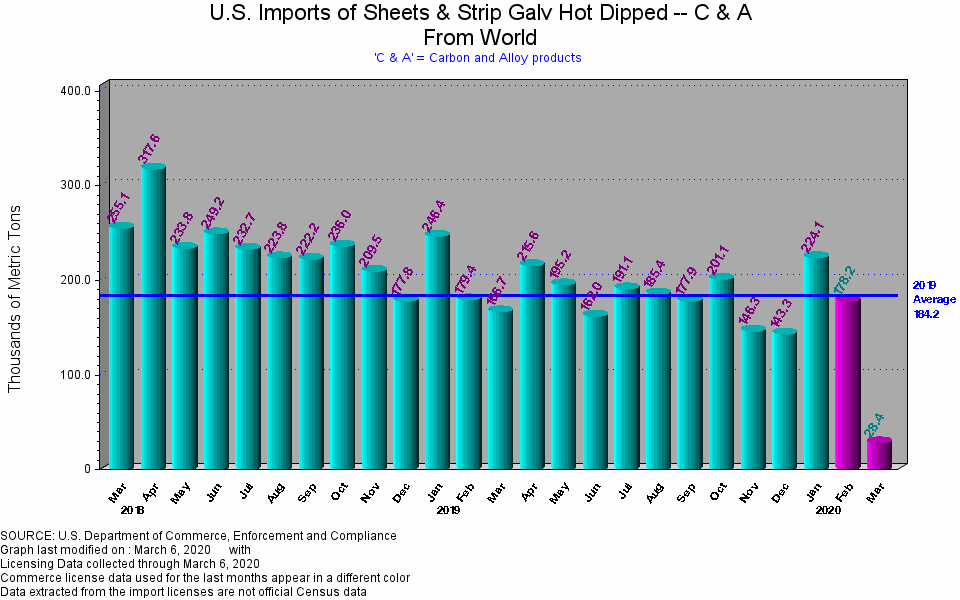 + Algoma Steel in Canada announced a $40 per ton price increase. + Nucor Corp. and joint venture partner JFE Steel Corp. have started up their hot-dip sheet galvanizing facility in central Mexico.  The continuous galvanizing facility has a nameplate capacity of 400,000 tons and can coat sheet in thicknesses between 0.4 mm and 2.6 mm and in widths between 800 mm and 1,850 mm. Nucor and JFE will each supply an equal amount of substrate to be coated at the new facility. The facility has begun trial production and will move toward commercial sales and production once customer approvals have been obtained, Nucor said. + United States Steel Corporation has acquired the remaining 50% share in its USS-POSCO Industries (UPI) joint venture, the company said on Sunday. UPI produces cold-rolled sheets, galvanized sheets and tin mill products made from hot bands principally provided by U. S. Steel. UPI's annual production capability is approximately 1.5 million tons. U. S. Steel said the deal closed on Sunday. It also said that, for the moment, it plans to operate USS-POSCO as a separate entity. + Steel Dynamics Inc. is locking up additional scrap supply to feed its planned flat-rolled mill in Texas, announcing Monday that it is acquiring a Monterrey, Mexico-based scrap processor.  In a statement, SDI said its acquisition of Zimmer S.A. de C.V. will give it approximately 2 million gross tons of new scrap processing capacity. Zimmer currently ships about 500,000 tons of ferrous and nonferrous scrap annually, SDI said. SDI said Zimmer operates six processing facilities that are near high-volume industrial scrap sources in central and northern Mexico. Zimmer also operates several third-party scrap processing locations. "Zimmer provides a platform to grow our metals recycling presence in Mexico, representing a meaningful achievement in our raw material sourcing strategy for our Texas steel mill, which is currently under construction and expected to begin operations mid-year 2021," + United Steelworkers International President Thomas M Conway joined top executives from US steelmakers in testifying before the Congressional Steel Caucus to seek continued support from lawmakers for the American steel industry and its workers. Mr. Conway said "The first step is to ensure that American workers are competing on a fair playing field with overseas competitors. While the Section 232 tariffs that took effect in March 2018 aided the industry in the short term, more consistent support for fair trade from Washington is necessary to ensure the industry remains on a long-term, sustainable course. We need to work with our allies to secure multi-lateral disciplines to reduce steel overcapacity and sanction bad actors," he said. "Steel remains vital to our economy and our national security." Besides fair trade, another key to maintaining a vibrant domestic steel industry, Conway said, is ensuring consistent, strong demand for its products. Congress can spur that demand by making much-needed investments in the nation's infrastructure and transportation systems and ensuring that such projects come with Buy America provisions. Joining Conway in testifying last Thursday were industry executives John Brett of ArcelorMittal USA, Rich Fruehauf of US Steel, Lourenco Goncalves of Cleveland-Cliffs Inc, Leon Topalian of Nucor, Jim Charmley of Bull Moose Tube, Barbara R. Smith of Commercial Metals Co and David Zalesne of Owen Steel Co.
---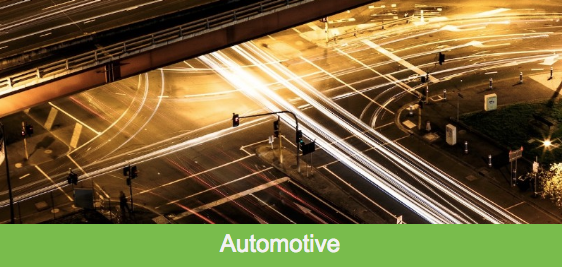 – In moves that signal automakers are intensifying precautions amid the expanding coronavirus, Ford Motor Co. and Fiat Chrysler Automobiles NV are restricting non-essential employee air travel — both domestic and international — after two Ford workers contracted the respiratory illness last week in China. "Those two employees in China are both getting better," said Ford spokesman T.R. Reid, noting that for the safety of its employees, the Dearborn automaker decided to sharply restrict air travel until at least March 27. "We just think caution is the right thing for our folks." The spread of the virus is heightening the vigilance of automakers to protect employees and others, but the companies are careful to insist they are not banning all air travel. Ford is allowing "business-critical" travel provided it is approved by senior-level management. Fiat Chrysler has requested travel be prioritized to "essential needs" only and be pre-approved by a member of its leadership team, spokesman Mike Palese said in a statement. + The seasonally adjusted, annualized rate of sales for February is expected to come in at 16.5 million to 17.1 million, according to estimates from TrueCar/ALG, Cox Automotive and J.D. Power/LMC. The SAAR was 16.63 million in Feb. 2019 and 17.07 million in January 2020. + Most automakers no longer release monthly sales and are excluded from this report, but here are the ones that still do.

+ If the automobile is emblematic of mankind's innate desire for autonomy and independence, the phone represents our powerful need to connect with one another. Combine these two seemingly diametrically opposed technologies into one and you get: The car phone. It's an idea that has been around a lot longer than you might think. How long? The photo dates from January 1946; it shows Frederick T. Budelman of the Fred. M. Link Corp. demonstrating a "radio dial telephone system" mounted in what appears to be a Chrysler. A separate set of systems, operated by Bell, went live in St. Louis and Chicago in June and October of that year.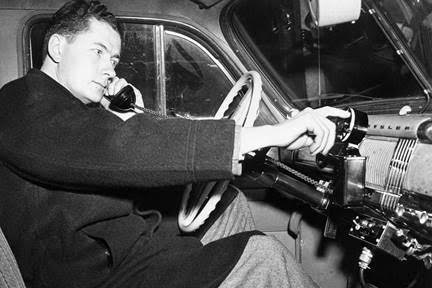 ---