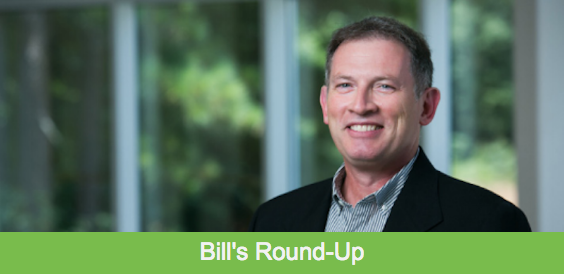 "Bill's recap:
Warm, drier weather is just around the corner. Let's hope it boosts building construction. New Home sales figures are showing people are getting done with winter and planning to move around. The manufacturing segment is doing well too. Rising gasoline prices are a negative, although freight rates remain subdued. The steel industry remains as strong as it has been in the last 10 years, but input costs are rising. Will the mills make another attempt at a price increase soon? Galvanized imports remain weak. March car sales figures are due in soon, and the analysts are expecting continued slowness." – Bill Feier, Manager of World Sourcing
---
– #1 heavy melt scrap was steady at $318 per ton as well as #1 busheling scrap at $375 per ton.
+ Raw steel production hit 81.1% of capacity.
– Monthly raw steel production in the USA since 1969 remains on a down trend. The all-time high of 11,951,000 tons occurred in May of 1973 and a record low of 3,799,000 tons in April of 2009.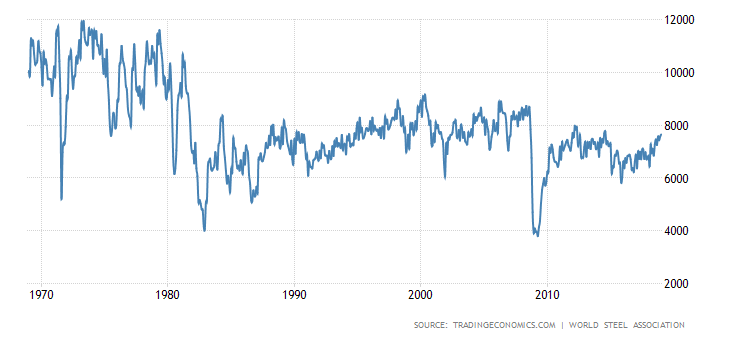 – Iron ore FOB Chinese ports is $85 per dry metric ton. Rio Tinto warned on Monday that its Australian iron ore production could be reduced by 14 million tons due to disruption caused by Cyclone Veronica and the damage to port facilities at Cape Lambert A, where there was a fire in January.  The miner expects its 2019 shipments from the Pilbara operations to be at the lower end of the targeted 338-350 million tons.  Meanwhile, heavy rains in north Brazil's Port of Ponta da Madeira have affected Vale's loading and shipping operations, mainly involving the high-grade Iron Ore Carajas, sources said, adding that the duration of the disruption remains unclear.  China formally implemented its new 13% value-added tax (VAT) rate on Monday, down from 16%, for industries including iron ore importing.
– Zinc prices are too hot again. Inventory on the LME is getting too thin.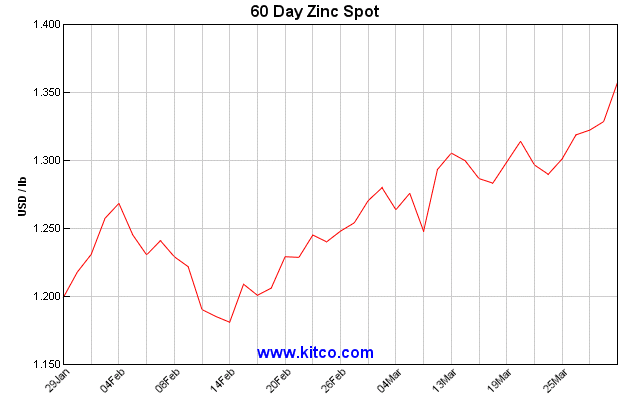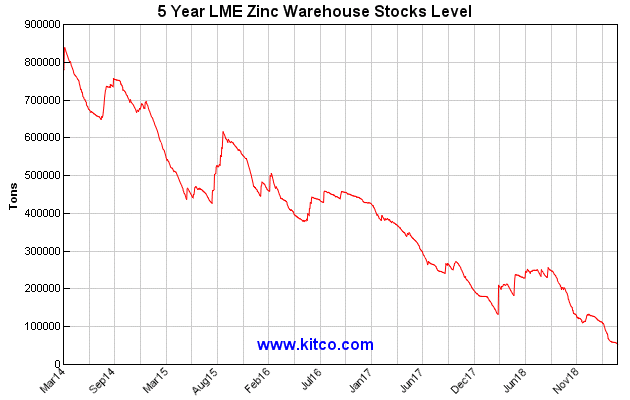 – Galvanized steel imports are weak.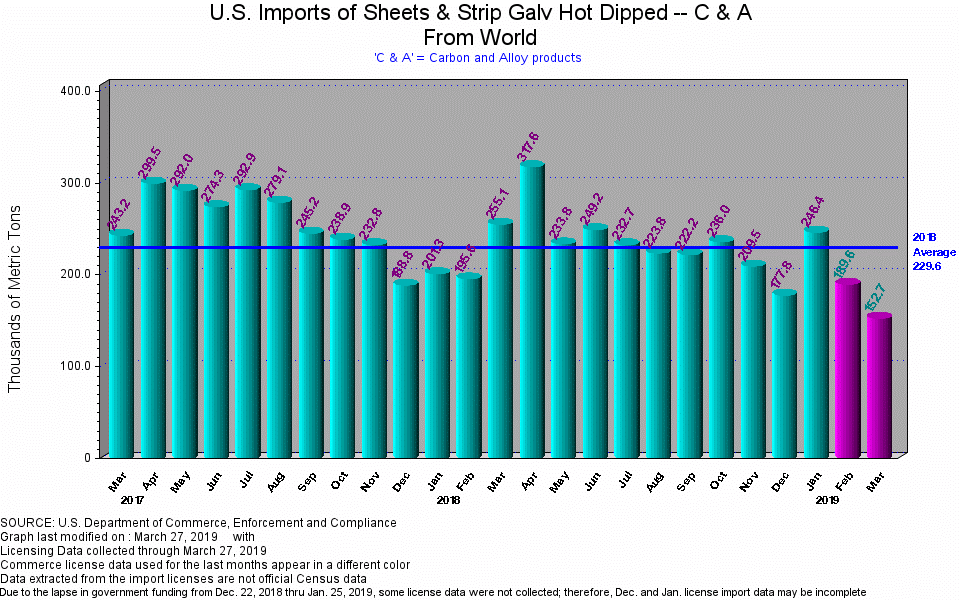 ---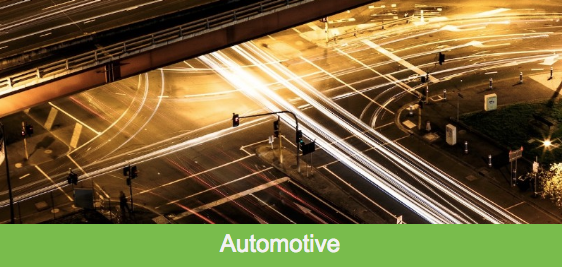 – New U.S. light-vehicle sales are projected to fall for the third straight month in March. Affordability concerns, higher interest rates and an uncertain regulatory outlook are keeping some would-be shoppers at home, analysts say.
+ Daimler and Geely will relaunch Smart as China-based EV brand. The Smart microcar brand will be expanded into the subcompact segment and will build future models in China in a joint venture owned by Daimler and Geely.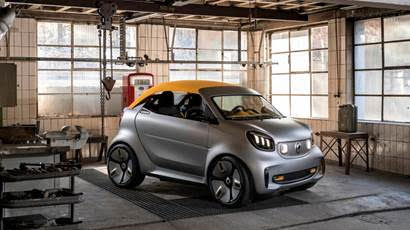 ---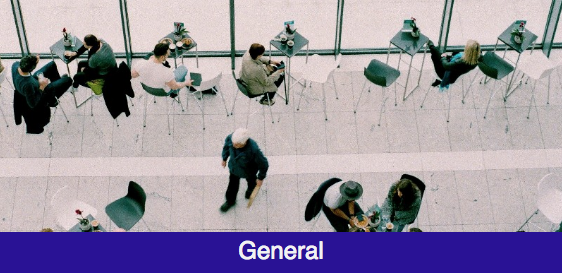 + The final GDP report for Q4 of 2018 showed 2.2%. Consumer spending rose to a 2.5% annual rate. The economy kept a steady balance between goods and services, both durable and non-durable.
– Housing Starts fell 8.7% in February and permits fell 1.6%. The slowest section of the country is the western region where housing starts fell 9.4% and permits dropped by 22%.
+ New Home Sales jumped 4.9% in February. The supply of unsold, new homes slipped to 6.1 months' worth. The average price of a new home was $315,000.
+ Construction Spending rose 1% in February driven mostly by public construction projects.
– Business Inventories rose .8% in January as sales rose by only .3%, driving the inventory to sales ratio up to 1.39 to 1.
+ The ISM Manufacturing Index rose to a reading of 55.3 in March driven by increased production, and prices paid components.
– Gasoline prices continue on the upswing. Refineries slowed to 86.6% of capacity. Oil futures are up to $59 per barrel.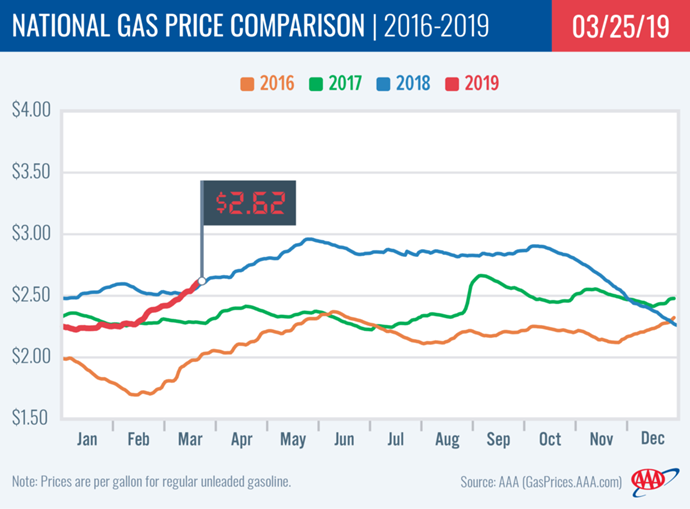 + Freight rates are subdued.

– According to Nielsen, the average American spends three hours a day staring into a phone or tablet. Factor in TVs and computers, and it's up to about nine hours in the glow of a screen. That's a lot of time that could be better used for professional gain. Technology and productivity expert Cal Newport offers advice on how to free yourself from the tyranny of email, social media, and other digital services. Here are six actions you can take now.
① Schedule Uninterrupted Work Blocks
Chart your workday in two-hour periods and quarantine tasks that don't necessarily boost productivity—including meetings and phone calls—to some scheduled breaks between the blocks. "If you take a two-hour block and do literally no quick checks, your mind is operating at full capacity," Newport says. It's like having a cognitive superpower.
② Hang Out With Yourself
By pulling out our phones at the first hint of boredom, most of us suffer from what Newport calls "solitude deficit," which could be partly responsible for a 5 percent jump in anxiety-related disorders from 2017 to 2018. One way to work in alone time and harness it for creative gain is to practice productive meditation. Do something physical, like jogging, to focus your full attention on a single problem. Two or three such sessions a week will tame your screen-check impulse, he says, and improve your concentration.
③ Send Fewer, More Thoughtful Emails
The typical office worker sends or receives roughly 125 emails per day, according to analytics firm the Radicati Group. That's potentially many hours wasted on low-quality communication. Newport's solution: Ignore every email that doesn't require a response, and for those that do, write one that minimizes the number of subsequent emails—instead of "Let me know when you want to meet up," try "Let's meet at Rocko's Coffee at noon or 12:30."
④ Phone a Friend
Digital interaction isn't a substitute for real-time conversation. "Our brains don't really understand a 'like' or a 'happy birthday' on Facebook," Newport says, adding that such gestures don't add a sense of connection or belonging. If your schedule doesn't allow you to meet friends face-to-face, give them a call. You'll feel better.
⑤ Clean Out Your Toolbox
Newport recommends taking a 30-day break from any digital tool that isn't essential to your work, including social media and video games. You can also probably do without chat services and attention-guzzling websites such as Reddit. When the detox is complete, set clear productivity and relationship goals, then reintroduce only those services that help you achieve them. Set some boundaries, too—for instance, check Twitter only on your desktop computer.
⑥ Get Crafty
As you scale back on your digital compulsions, make time for a hobby, whether it's painting, playing an instrument, or even whittling. Use your hands productively, and you'll create something you're proud of. That'll help you forget about whatever's happening on your phone.
---