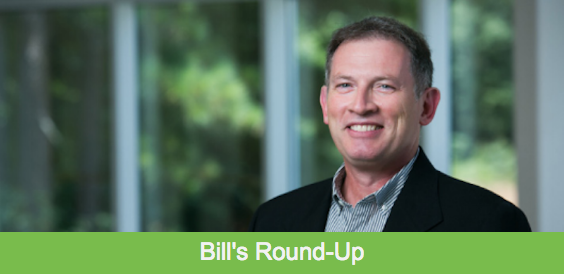 "Bill's recap:
There is a mixed bag going on. The reshoring of manufacturing continues to add jobs in the US and the GDP is good, but home sales at this time of year should be stronger. Gasoline prices are moderating as well as freight rates. Steel mill output is doing well. Galvanized imports are weak. The market is watching to see what will happen now that President Trump has lifted trade restrictions on Mexico and Canada. The automobile industry is still feeling its way around, trying to decide what they want to be, and attempt to convince the motoring public to adopt a new type of transportation. Time will tell who wins." – Bill Feier, Manager of World Sourcing
---
– #1 heavy melt scrap is steady at $263 per ton as well as #1 busheling scrap at $315 per ton.
+ Raw steel production fell to 81.6% of capacity, but that rate is still pretty good.
– Iron ore FOB Chinese ports hit $100 per ton.
+ Zinc prices are correcting.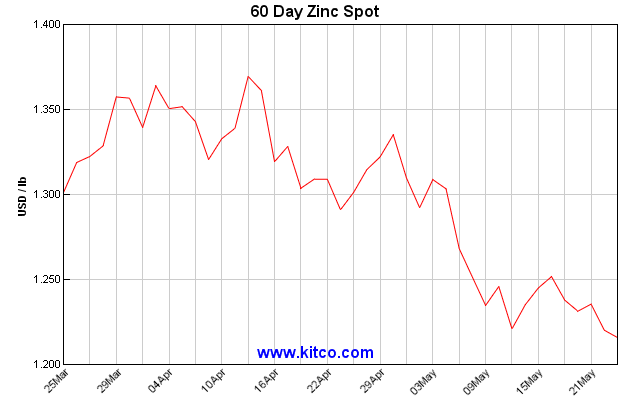 – Galvanized imports are coming in slow.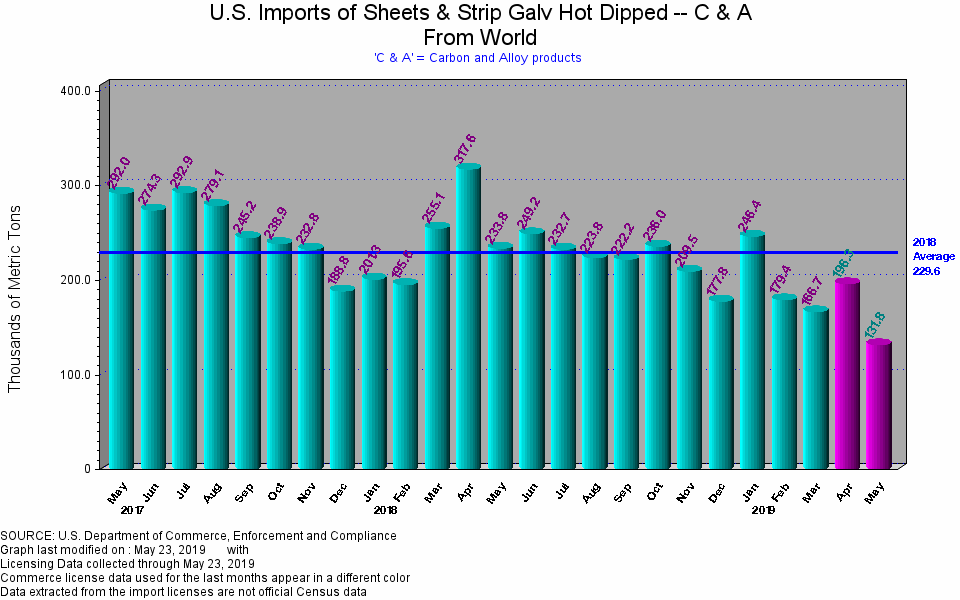 + ArcelorMittal Dofasco raised spot prices by Canadian $70 per ton ($52 per ton) for all new flat-rolled steel orders. The Canadian steelmaker said the price increase – which was effective immediately – applied equally to hot-rolled, cold-rolled and coated steel products, it said on Wednesday, May 22. "As we finalize order acceptance, it is essential that we begin to adjust pricing to capture the value for our products, reflecting North American spot price levels and higher raw material input costs," Andrew Connor, vice president of commercial, said in a statement. While some sources said the move was merited by higher raw material costs, others said it was more likely an attempt by Dofasco to bring Canadian flat-rolled steel prices in line with those in the United States following the removal of Section 232 tariffs from the US' northern neighbor. Canada is the largest supplier of foreign hot-rolled coil to the US market, shipping nearly 1.01 million tons of hot-rolled coil to the US in 2018 versus 868,192 tons the previous year, US Census Bureau data showed.
---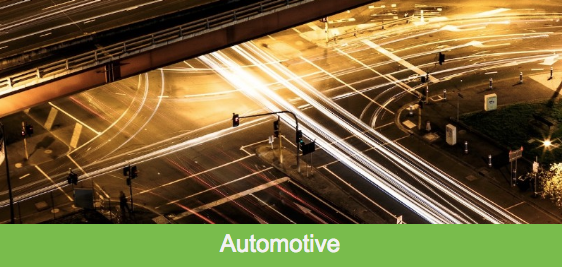 – When the time came for Robert Farrington to replace his car, which was over a decade old and had more than 100,000 miles, he decided not to buy one. Instead, he chose to use Uber and Lyft. His family still owned another car, but he primarily traveled via ride-sharing. His experiment proved to be a success: He spends between $100 and $200 per month on rides with Uber, and there's good availability in the suburbs. "I definitely think it's a viable option as long as ride sharing is available and low cost," he said. Only 9% of people who sold or traded in a vehicle over the past year decided not to get a new car and instead use ride-sharing services, a May 2017 poll conducted by Reuters and Ipsos found. Uber and Lyft may be causing worse traffic in the country's biggest cities. A July 2018 report from transportation consultant Bruce Schaller found that companies like Lyft and Uber added 5.7 billion miles of driving in the country's nine largest metropolitan areas — and car ownership rates climbed higher than the population in those areas. Moreover, ride-hailing services and taxis are expected to surpass busses in terms of ridership in 2018. Carpooling options, such as UberPOOL and Lyft Line, aren't any better at reducing traffic in city streets, he said. Schaller calculated that these shared services actually account for a 160% increase in driving in major cities. Schaller found that 60% of these services' users would have taken public transportation, walked, rode a bike or not traveled if they hadn't hailed a ride via an app. That echoes research released last year by the Metropolitan Transportation Authority in New York, which found that for-hire vehicle and taxi ridership grew 13.1% between 2016 and 2017 while subway ridership fell 1.7%. But it's not just that people are choosing to get rid of their cars — many more people these days are just opting not to drive in the first place. Between 1983 and 2014, the percentage of people between the ages of 16 and 44 who held a driver's license decreased from 91.8% to 76.7%, according to the University of Michigan's Transportation Research Institute. The shift away from car ownership is even more notable when taking car-sharing services such as Zipcar and car2go into account. Unlike Lyft and Uber, which allow users to hail cars or carpool, car-sharing programs allow members to reserve a car they drive themselves. Users typically pay an hourly rate for the time they use a car, and there are sometimes recurring fees for a membership. While 43% of Zipcar members owned a car prior to joining, only 24% continue to do so after they've joined, Zipcar said.
– General Motors Co. is running into opposition to its petition to federal regulators for permission to put up to 5,000 driverless cars (without steering wheels or control pedals)on public roads. In comments submitted to National Highway Traffic Safety Administration, groups that represent car dealers, insurers and road safety advocates took issue with the Detroit carmaker's request to put 2,500 "driverless zero‐emission autonomous" vehicles on the road annually for a two-year period beginning this year. The petition, submitted by GM in January 2018 but not made public for comment until March of this year, is seen as the company's first step in deploying a driverless-taxi fleet of Chevrolet Bolt EV-based cars, known as the Cruise AV. GM's petition is for the current maximum number of exemptions allowed to federal motor vehicle safety standards that require cars to have human operators. Thomas Karol, general counsel for federal issues for the National Association of Mutual Insurance Companies, which lobbies for property and casualty insurance providers, said NHTSA "must assess whether an ADS [automated driving system] steers, brakes and accelerates at least as effectively and safely as a human driver" before it grants permission to companies like GM to put self-driving cars on U.S. roads.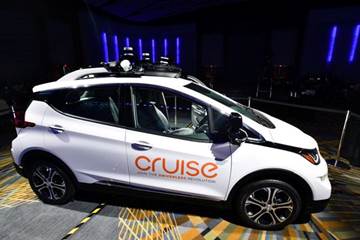 + Honda has taken 25,000 orders for their new EV, The Honda e. The little runabout has a 125 mile range on a charge and is advertised to be able to fast charge to 80% in 30 minutes. Another interesting point is the little car is rear wheel drive. The first batch of these EV's is being marketed in northern European countries. The Honda e reminds me of the original Honda Civic from the early 1970s.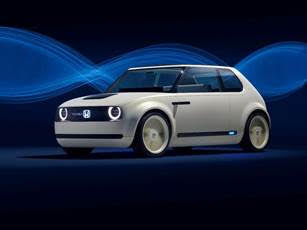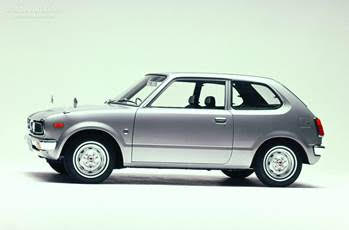 ---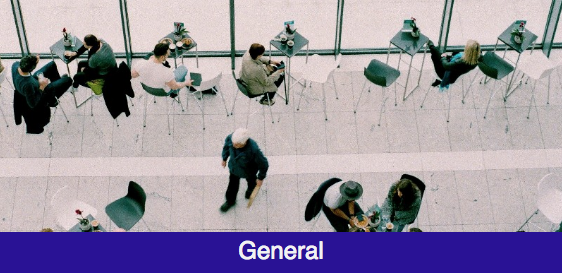 – Existing Home Sales fell .4% in April. The average price of a used home rose to $267,300. The inventory of unsold homes rose to 4.2 months' worth.
– New Home Sales fell 6.9% in April. The average price of a new home jumped to $342,200. The inventory of unsold new homes rose to 5.9 months' worth.
– Durable Goods Orders fell 2.1% in April.
+ Reshoring Initiative 2018 Data Report: A Record 1389 Companies Announce the return of 145,000 Jobs. In 2018 the combined reshoring and related foreign direct investment (FDI) added more than 145,000 jobs, with an additional 36,000 in revisions to the years 2010 through 2017. This brings the total number of announced manufacturing jobs brought to the U.S. from offshore to over 757,000 since the manufacturing employment low of 2010.
+ Gasoline prices continue to moderate. Refinery output slowed to 89.8% of capacity. Oil futures fell slightly to $62 per barrel.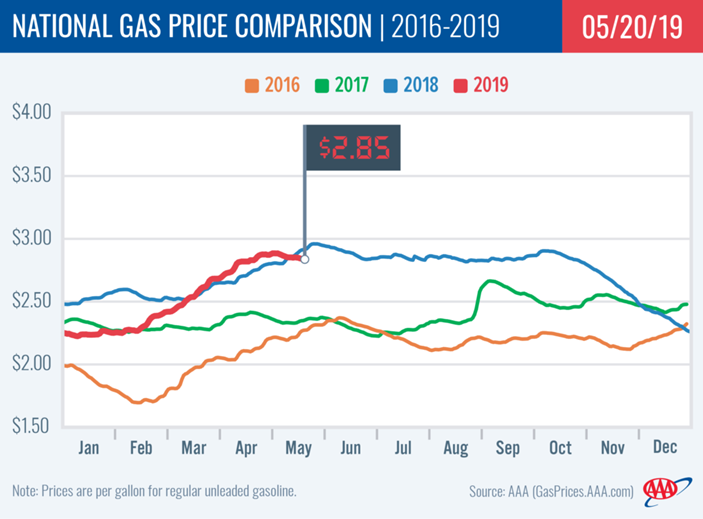 + Freight rates for flatbeds are softening.

---