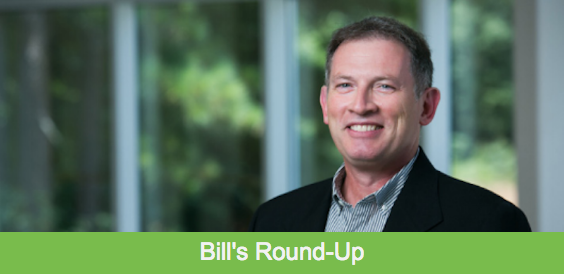 More signs of life in our economy. Railroads are moving more products and more houses are being built. The price of gasoline is edging up. Steel mills are making more product than they have in a long time. Steel imports remain subdued but we are expecting an uptick in Q2. New vehicle inventories are being replenished. More infrastructure for electric vehicles is being built. The Russians are going to take a shot at getting a piece of the US vehicle market. We'll see.
 -Bill Feier, Manager of World Sourcing
---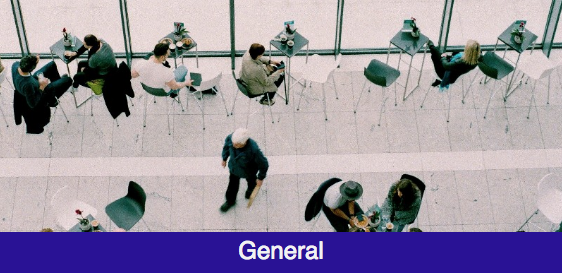 + Union Pacific Corp on Thursday beat Wall Street estimates for quarterly profit, as the U.S. railroad operator benefited from higher volumes of grain and intermodal shipments. Analysts expect the recovery in railroad volumes to continue in 2021, with a pick-up in demand giving way to broader-based gains in rail traffic, spurred by industrial and commodity end markets. Volumes, as measured by total revenue carloads, rose 3% in the fourth quarter from a year earlier. Freight revenue, however, fell 1% to $4.80 billion. The company's net income fell to $1.38 billion. Total operating revenue fell to $5.14 billion from $5.21 billion.
+ Housing Starts jumped 5.8% from November to December and are 5.2% above a year ago. Permits jumped 4.5% in December and are 17.3% above a year ago.
+ Existing-home sales totaled 5.64 million in 2020, up 5.6% from 2019 and the most since before the Great Recession. The median existing home sales price was $309,800, up 12.9% from one year ago. Housing inventory sank to 1.07 million and a 1.9-month supply – both historic lows.
– Since the beginning of the year, the national gas price average has increased 13 cents. Today's average is $2.38. That is a nickel more than last week. However, still cheaper year-over-year by 17 cents. The last time the nation saw a substantial January pump price increase was in 2009. That year, the national gas price average jumped 23 cents inside of the first 3 weeks of the year. At that time U.S. gasoline demand and supply were lower and crude oil prices had been increasing, similar to today.
+ German multinational ThyssenKrupp has won the contract to build and operate a huge hydro-electrolysis facility in Quebec, which will use one of the world's most powerful electrolyzers to produce some 11,100 metric tons of green hydrogen annually. Canada's mountainous terrain offers exceptional opportunities for clean hydroelectricity generation, and the country has worked to maximize its advantages. Some 61 percent of the country's total electricity generation comes from hydro plants totaling some 82 GW of production capacity, and this country of just 37.5 million people ranks fourth in the world in total hydro production, trailing only the USA, Brazil and China. Now, it's looking toward hydrogen. Government-owned power company Hydro-Quebec, the biggest energy producer in the country, has commissioned a CAD200 million (US$159 million) electrolysis plant in Varennes, near Montreal, which will use hydroelectricity to power a giant electrolyzer, converting water into 11,100 metric tons of green hydrogen and 88,000 metric tons of oxygen a year. This will not initially be for export; the 88-MW plant's output will supply clean energy and oxygen to a nearby recycling plant, where it'll be used to convert non-recyclable waste into biofuels instead of sending it to landfill. But eventually, Canada hopes plants like this can convert its enormous hydro potential into a clean energy export business, powering tomorrow's fuel cell vehicles and aircraft, feeding into more integrated hydrogen economies and industrial use cases, and selling as a feed stock from which carbon-neutral synthetic fuels can be manufactured.
+ To get off the grid with home solar, you need to be able to generate energy when the Sun's out, and store it for when it's not. Normally, people do this with lithium battery systems – Tesla's Powerwall 2 is an example. But Australian company Lavo has built a cabinet that can sit on the side of your house and store your excess energy as hydrogen. The Lavo Green Energy Storage System measures 66 x 49 x 15.7 inches and weighs 714 lb, making it very unlikely to be pocketed by a thief. You connect it to your solar inverter (it has to be a hybrid one) and the mains water (through a purification unit), and sit back as it uses excess energy to electrolyze the water, releasing oxygen and storing the hydrogen in a patented metal hydride "sponge". It stores some 40 kilowatt-hours worth of energy, three times as much as Tesla's current Powerwall 2 and enough to run an average home for two days. And when that energy is needed, it uses a fuel cell to deliver energy into the home. There's Wi-Fi connectivity, and a phone app for monitoring and control, and businesses with higher power needs can run several in parallel to form an "intelligent virtual power plant." How is it better than a battery? Well, Lavo says the key parts should last much longer than a battery system, up to 30 years instead of maybe 15 from a lithium battery setup. There are also no toxic chemicals to dispose of afterwards, and the company says that even though it's a bit of a beast, a single Lavo system is more compact than an equivalent amount of battery storage.
+ Siem Car Carriers has placed into operation of the second of two LNG-powered Pure Car and Truck Carriers (PCTCs) on charter to Volkswagen. The second vessel, Siem Aristotle, was delivered in October by Xiamen Shipbuilding in China and it is now underway on her maiden voyage departing from Emden, Germany to North America with over 4,800 cars loaded. Prior to departure, the vessel loaded over 800 metric tonnes of Shell-supplied LNG fuel from the LNG bunkering vessel Engie Zeebrugge. Operating exclusively for Volkswagen Group, the 7,500 CEU-capacity Siem Aristotle and sister vessel Siem Confucius, delivered March 2020, are the largest of only a few car carriers to operate using liquified natural gas. The vessels measure 200 meters long and 38 meters wide with a maximum draft of 10 meters sailing speed of up to 19 nautical miles per hour. Siem Car Carriers says that by using LNG fuel, the ships can reduce carbon dioxide emissions by up to 25%, nitrogen oxide emissions by up to 30%, particulate matter by up to 60% and sulphur oxide emissions by up to 100%. As part of her maiden voyage, Siem Aristotle has already made calls at Halifax, Nova Scotia, Baltimore, Maryland and Vera Cruz, Mexico.
---
– #1 heavy melt scrap is up to $413 per ton and #1 busheling scrap is up to $480 per ton bringing this price close to what finished hot roll was selling for in the middle of 2020.
+ Raw steel production jumped to 76.7% of capacity.
– Iron ore FOB Chinese ports is up to $170 per dry metric ton. The graph show the last 5 years of iron ore commodity price growth.
+ Zinc prices started to correct.
– Flat roll imports don't seem to be gaining momentum, yet.
---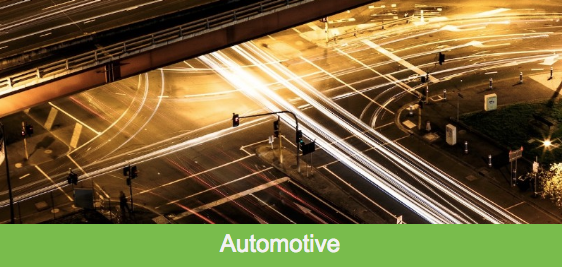 + Vehicle Inventory levels in the U.S. climbed back to 3 million vehicles to begin the month but still remain far below where they were a year ago, according to data compiled by the Automotive News Data Center. The total supply hasn't been at or above 3 million vehicles since May, when production in the United States was just beginning to reopen after COVID-related shutdowns, according to Cox Automotive. The aggregate figure represents a 70-day supply at the most recent selling rate. Cox derives its analysis from vAuto Available Inventory data. Increasing production levels have allowed inventory to rise about 130,000 vehicles from where it was at the beginning of December, when dealers had a 75-day supply, but stocks still remain about 590,000 vehicles below where they were at the same point a year ago, Cox says, when dealers had an 85-day supply. While many automakers no longer report inventory data, among those that do, Subaru had the tightest supply at 29 days, while Toyota Motor North America had a 35-day supply. At 71 days, Honda was the only self-reporting automaker with a supply above 60 days, a level historically considered an industry norm.
– General Motors and its autonomous vehicle subsidiary Cruise are moving into the cloud, specifically the Microsoft cloud, as all three have entered into an agreement designed to accelerate the commercialization of self-driving vehicles. The trio will join forces to merge their software and hardware engineering as well as manufacturing knowledge and cloud computing expertise in an effort to make an impact on mobility. "Our mission to bring safer, better and more affordable transportation to everyone isn't just a tech race – it's also a trust race," said Cruise CEO Dan Ammann in a statement. "Microsoft, as the gold standard in the trustworthy democratization of technology, will be a force multiplier for us as we commercialize our fleet of self-driving, all-electric, shared vehicles."
– The COVID-19 pandemic and an ongoing legal battle have combined to force Mahindra & Mahindra to cut its North American workforce in half, an estimated 250-plus employees. According to Reuters, the layoffs have been occurring since the middle of 2020, and sources speculated it could be as high as two-thirds of the Indian automaker's staffers in North America. Most of the job losses are coming in the form of engineers and production workers at its plant in Detroit that builds the company's Roxor off-roader, which bears a striking resemblance to the Jeep Wrangler. However, its sales team has also been hit by the moves. The cuts are designed to save money while the company reviews its business in North America, Reuters reported, adding those keeping their jobs are in profitable roles or have the potential to be so.
– Russian automaker UAZ continues preparations for the sales launch of its Patriot SUV and Pickup in the U.S. market late this year. Prices for the 5-passenger models, which are currently being tested in California, will start from about RR2 million ($27,000). The vehicles will be marketed under the Bremach brand and will be distributed in the U.S. by Italian-American firm Bremach, which specializes in the production of all-wheel-drive specialty vehicles. The Patriot has been upgraded to the standards required for use on American public roads.
– A $6 million state grant will help pay to fix the bad roads and other infrastructure near General Motors' Factory ZERO in Detroit and Hamtramck. The money will also support 2,200 new jobs. Construction is scheduled to run from April to November 2022, a state spokesman said. The Michigan Department of Transportation awarded the grant Tuesday. The total cost for the project is $11.7 million. The City of Detroit will provide $5.7 million in matching funds. GM is investing $2.2 billion to retool the plant to make all EVs with the first being the 2022 GMC Hummer electric pickup, which starts production later this year.
+ The company building two giant electric vehicle battery plants in Jackson County, Georgia has announced its first 60 hires, out of 1,000 jobs the company says it will fill by the end of 2021. SK Innovation Company announced in March, 2019, that it would build a $1.7 billion plant of 430,000 square feet to manufacture lithium-ion batteries for hybrid electric vehicles. Company officials said the Commerce facility, its first U.S. manufacturing plant, would begin producing batteries by 2021.The South Korean company is a supplier for Ford and Volkswagen electric vehicle manufacturing plants in the U.S. The Korean company earlier this year announced plans to invest an additional $940 million for a second plant at the nearly 300-acre site near Commerce and the I-85 corridor, with construction set to begin in July. The second plant would employ an additional 940 workers, with operations to begin in 2023 according to SK.