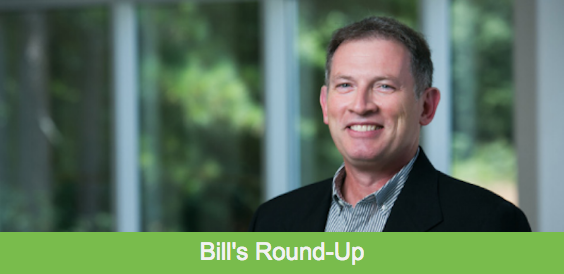 As evidenced by the GDP, the US economy has surged back from the depths of the COVID-19 debacle that forced many industries to shut down for varying periods of time. Inflation was kept in check during these huge swings economic swings too. The price of gasoline remains low due to lack of demand locally and globally. Steel mill output continues to rise and in fact, most mills are booked up solid well into the first quarter of 2021. Steel imports remain subdued. In the automotive world, hydrogen electric powertrain development continues to advance.
-Bill Feier, Manager of World Sourcing
---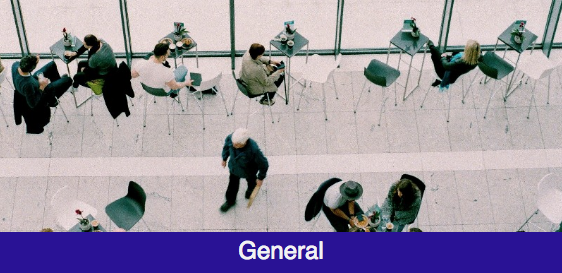 + The Commerce Department announced that the gross domestic product (GDP), the broadest measure of goods and services produced across the U.S. economy, surged by 33.1% on an annualized basis in the three-month period from July through September. The previous post-World War II record was a 16.7% increase in 1950.
+ The Consumer Price Index was dead flat in October. No inflation at all. Slight gains in food and energy costs were offset by reductions in the cost of apparel, home furnishings, and insurance.
+ The Producer Price Index rose .3% in October, driven by increased costs of food, transportation, and warehousing.
– Pandemic payment breaks on European loans totaling billions of euros threaten to undermine efforts by the region's banks to put the coronavirus crisis behind them. Some of the millions of borrowers who were given repayment holidays by banks and governments across Europe shortly after the outbreak of the pandemic still need relief as a second wave of lockdowns squeezes the economy and puts people out of work. But the longer their loan repayments are kept on ice, the bigger the potential problem for banks as debts stack up, making them more difficult to tackle. The European Central Bank's chief supervisor Andrea Enria has warned of a "huge wave" of unpaid loans that could top 1.4 trillion euros and has cautioned against postponing writing them off, warning that waiting for loan moratoria to expire could see many borrowers "unravel at once".
+ A group of 165 companies and industry bodies have called on EU antitrust enforcers to take a tougher line against Google, saying the U.S. tech giant unfairly favors its own services on its web searches. The group includes U.S. and UK companies as well as peers in 21 EU countries. It sent a joint letter to EU antitrust chief Margrethe Vestager last Thursday, saying Google was giving its own services, such as those for accommodation, travel and jobs, preferential placement in its search results and urging swift action to stop the practice. Vestager has levied fines totaling 8.25 billion euros ($9.7 billion) against Google in the past three years for abusing its market power to favor its shopping comparison service, its Android mobile operating system and its advertising business.
+ The national gas price average pushed a penny cheaper on the week to $2.11 following an increase in gasoline stocks and a dip in demand. While crude oil prices rallied on the week, up from a four month low of $35/bbl to as high as $39/bbl, they remain inexpensive. This is a dominant factor, along with low demand, contributing to the cheaper prices seen at pumps around the country.
---

– #1 heavy melt scrap is at $244 per ton and #1 busheling scrap is at $300 per ton.
+ Raw steel production was 1,573,000 net tons. Capability utilization rate was 71.1%.
– Iron ore FOB Chinese ports is steady at $121 per ton.
– Zinc is trending up.
– Based on the Commerce Department's most recent Steel Import Monitoring and Analysis (SIMA) data, the American Iron and Steel Institute (AISI) reported today that steel import permit applications for the month of October totaled 1,643,000 net tons. This represents virtually no change from the 1,642,000 permit tons recorded in September and a 30.8% increase from the September final imports total of 1,256,000. Import permit tonnage for finished steel in October was 1,219,000, up 4.4% from the final imports total of 1,167,000 in September. For the first ten months of 2020 (including October SIMA permits and September final imports), total and finished steel imports were 19,290,000 NT and 13,587,000 NT, down 22.2% and 26.0%, respectively, from the same period in 2019. The estimated finished steel import market share in October was 17% and is 18% year-to-date (YTD).
– ArcelorMittal, the Luxembourg-based steel giant that's in the process of selling off most of its Northwest Indiana operations, lost $300 million in the third quarter, as compared to a $600 million loss in the second quarter. The steelmaker, which will retain ownership of its research and development center in East Chicago, did see an improved operating performance with gross operating income of $700 million in the third quarter, as compared to an operating loss of $300 million in the second quarter.
– Steel shipments plunged more than 14% year over year in September as demand for steel continued to lag during the coronavirus pandemic. Domestic steel mills shipped 6.66 million tons of steel in September, which was up 2% as compared to the 6.53 million tons shipped in August but down 14.2% year over year as compared to the 7.76 million tons shipped in September 2019, according to The American Iron and Steel Institute. So far this year, steel mills in the United States have shipped 60.44 million tons of steel. That's down 16.7% year over year as compared to the 72.57 million tons shipped during the same period in 2019. While production remains depressed because of the COVID-19 pandemic, prices have been rising again. Hot-rolled band rose 4% in early November to $756 a ton, according to the steel pricing website Steelbenchmarker. Cold-rolled coil rose 3% to $942 a ton, while standard plate increased 2% to $727 a ton.
---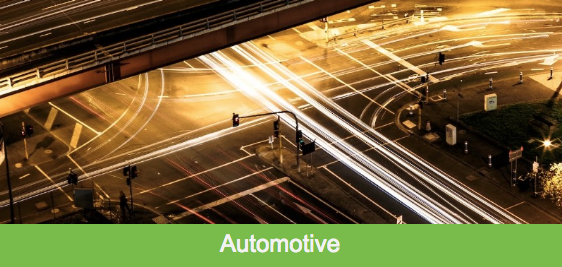 + Cummins and Navistar are to partner on development of a US class 8 truck powered by hydrogen fuel cells. The project will be funded in part through an award from the US Department of Energy (DOE) Office of Energy Efficiency and Renewable Energy (EERE) previously announced in August, as part of DOE's 'H2@Scale' initiative to develop affordable hydrogen production, storage, distribution and use. "This vehicle will feature our next generation fuel cell configuration and provides a springboard for us to advance our hydrogen technology for line haul trucks," said Cummins head of new power, Amy Davis. "We are also excited to build on our strong relationship with Navistar, which dates back 80 years and work together to lower costs and make hydrogen powered vehicles more accessible for fleets to adopt." This includes development of a product that is scalable, with a proven range of 300 miles or more and improved fuel economy compared to current heavy duty trucks. The prototype fuel cell class 8 truck will ultimately see a year-long field test. It will be integrated into Werner Enterprises' fleet of 7,700 tractors and operated in real world local and/or regional delivery operation in Fontana, California. Major objectives of the DOE award include achieving, meeting or exceeding conventional diesel powertrain performance requirements and reducing the upfront capital costs by 35% to make the adoption of zero emission fuel cell technologies viable for commercial fleets.
– Daimler AG, the parent of the Mercedes-Benz brand, expects to become a smaller company during the next five years as it makes the shift from gas and diesel to electric propulsion, Chief Executive Ola Källenius said. Battery-electric vehicles require fewer parts and are able to better take advantage of automation, according to industry experts, requiring fewer jobs as they become a more mainstream part of the industry's product mix. Studies indicate the impact will be felt across the industry, particularly by traditional automakers such as Daimler, General Motors and others just beginning to switch to battery power.