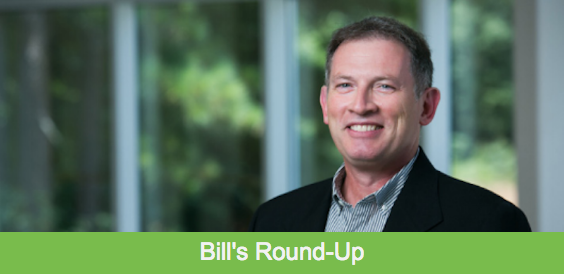 Construction spending is holding up, manufacturing and service industries in the US are continuing to grow. Oil companies are losing money due to pandemic triggered lack of demand even though prices at the retail pumps are rising. Our domestic steel mills are running hot and can not keep up with demand. Steel imports have not made inroads to our market yet. Hydrogen isn't just for cars. Steelmakers are figuring out how to incorporate hydrogen into steel making to reduce emissions. Just as the auto industry was getting production back to acceptable levels, a shortage of computer chips are threatening output.
                      -Bill Feier, Manager of World Sourcing
---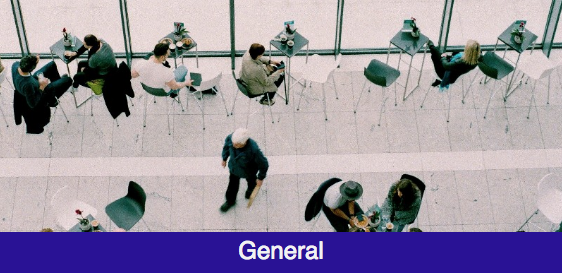 + U.S. construction spending rose a moderate 1% in December as the number of new homes offset a sustained weakness in nonresidential construction. While home construction is gaining, there was a 1.7% decline in nonresidential construction, which had declines in hotel and motel construction and in the category that includes shopping centers. + Factory Orders for manufactured goods in December, up eight consecutive months, increased $5.2 billion or 1.1% to $493.5 billion, the U.S. Census Bureau reported today. This followed a 1.3% November increase. The inventories-to-shipments ratio was 1.39, down from 1.41 in November. + Software giant Microsoft Corp is confident its search product Bing can fill the gap in Australia if Google pulls its search engine over required payments to media outlets, Prime Minister Scott Morrison said on Monday. Australia has introduced laws that would force internet giant Google and social media heavyweight Facebook Inc to negotiate payments to domestic media outlets whose content links drive traffic to their platforms. However, the Big Tech firms have called the laws unworkable and said last month they would withdraw key services from Australia if the regulations went ahead. Those services include Google's search engine, which has 94% of the country's search market, according to industry data. Microsoft CEO Satya Nadella has since spoken with Morrison about the new rules, the tech company told Reuters, and last Monday, Morrison said the software company was ready to grow the presence of its search tool Bing.
+ The Institute for Supply Management reported that its gauge of manufacturing activity fell to 58.7 in January from 60.7 the previous month. The December reading was the index's highest since it stood at 60.8 in August 2018. 16 of 18 manufacturing industries showed growth in January. The contracting industries were printing and petroleum. + The ISM Services Index registered 58.7 in January, the 8th gain in a row but down from a reading of 62.8 in December. But any reading over 50 shows growth. – Exxon Mobil Corp on Tuesday posted a historic annual loss after the COVID-19 pandemic hammered energy prices and reduced the value of the company's shale gas properties by more than $20 billion. Exxon last year slashed spending on new projects by nearly a third, outlined plans to cut up to 15% of its workforce while adding $21 billion to its debt to cover the losses and restructuring. The company reported a net annual loss of $22.4 billion for 2020, on the write-down and losses in oil production and refining, compared with a full-year profit of $14.34 billion in 2019. Other oil majors posted losses for the year as pandemic-related travel restrictions cut fuel demand and triggered huge write-downs. Rivals BP Plc and Chevron Corp posted annual losses.
– The national gas price average has been cheaper year-over-year for 336 days—as much as $1.12/gallon less. However, AAA predicts that trend will end as early as this week. At $2.42, the national average is only a nickel cheaper than a year ago. Refinery utilization decreased from 82.5 percent to 81.7 percent over last week. Crude oil continues to price between $52–$53 per barrel.
– China's Lenovo has posted record profit and revenue for the third quarter. The world's biggest maker of personal computers says consumers stuck at home are snapping up laptops and other gadgets. That saw net profit jump 53% to a record 395 million dollars. Revenue hit 17.25 billion dollars – also an all-time high. Now the firm says it expects demand to stay strong even after lockdowns end, saying the new normal will continue. Research firm Gartner says worldwide shipments of personal computers rose over 10% in the December quarter. Lenovo strengthened its lead in that business, with market share of over 27%. That put it ahead of HP on just under 20%, and Dell on 16.6%.
---
– #1 heavy melt scrap is steady at $413 per ton as well as #1 busheling scrap at $480 per ton. + Raw steel production hit 76.1% of capacity. – Iron ore is down to $155 per dry metric ton FOB Chinese ports but it is still over inflated.. + Zinc costs are trending down.
– Flat roll steel imports remain weak.
+ Swedish-Finnish steel producer SSAB AB aims to launch the first fossil-free steel products by 2026 as part of the HYBRIT project. SSAB, Swedish state-owned utility Vattenfall AB and mining company LKAB teamed up to develop a new process which uses hydrogen instead of coking coal in ore-based steel making. Steelmaking is one of the most energy-intensive industries and it has significant emissions. When fossil-free electricity and hydrogen replace coke and carbon for iron ore reduction, however, the byproduct of the process will be water and not carbon dioxide (CO2). The Nordic companies say HYBRIT has the potential to reduce the CO2 emissions of Sweden and Finland by 10% and 7%, respectively. They also believe global demand for steel will surpass available scrap for using in mini-mill EAF's so having an environmentally safe option for blast furnace steel making using iron ore is a smart investment. + US Steel reported net sales of $2.56 billion during the fourth quarter of 2020, down by 9.28% from the $2.82 billion during the same period of 2019. Q4 flat-rolled shipments declined by 8.97% to 2.3 million net tons from 2.5 million net tons in 2019. Their fourth quarter 2020 net earnings were $49 million versus a Q4 2019 net loss of $668 million.
---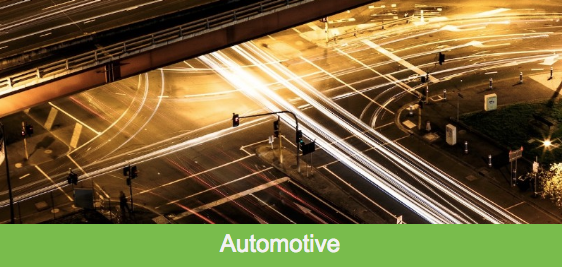 – Struggling to cope with increasing shortages of critical microchips, Ford Motor Co. plans to idle two of three shifts at an assembly plant in Chicago next week, while a local union leader warned employees the closure could be extended. The chip shortage is impacting a growing number of automakers and leading industry analysts to warn that the problem could slow the industry's recovery from the coronavirus pandemic. At this point, carmakers who have had to trim production due to the shortages include Stellantis, Toyota, Volkswagen, Honda, Mercedes-Benz, Audi, Subaru and Nissan. Today's automobiles are essentially computers on wheels, using scores, even hundreds, of microprocessors and other chips to regulate their powertrains, control infotainment systems and operate the latest digital safety systems. But the demand for microchips has overwhelmed the supply in recent months. Experts point to a variety of factors but one key reason was the unexpectedly quick rebound of automotive manufacturing after pandemic-related shutdowns last spring. Complicating matters, many suppliers have redirected chips for use by personal electronics manufacturers who have seen a surge in demand as millions of Americans – and others abroad – have struggled to cope with COVID lockdowns by working and shopping at home.- Update on the chip shortage: General Motors is hurt by a shortage of semiconductors. The company is planning to cut production at four plants, three in North America, next week. The auto company will shut down plants in Fairfax, Kansas; Ingersoll, Ontario; and San Luis Potosi, Mexico starting Feb. 8, while it's Bupyeong 2 plant in South Korea will run at half speed during that time, the company said in a statement. Also, Ford Motor Co. next week will be forced to curtail output of its bestselling, most profitable vehicle because of an ongoing chip shortage. The automaker told Automotive News last Thursday that its Dearborn Truck Plant in Michigan will drop to one shift from three the week of Feb. 8, while the truck side of a Kansas City Assembly Plant in Missouri will drop to two shifts from three. The two facilities produce the F-150 full-size pickup, which has long been Ford's main profit driver.+ General Motors has been in the electric car business a long time. One day in early 1969, two engineers from General Motors stood in the corridor of NASA rocket maestro Wernher von Braun, in Huntsville, Alabama, holding what looked like a toy car. Huntsville was home to NASA's Marshall Space Flight Center, headquarters for the effort to design and test the biggest rockets the world had ever seen, including the Saturn V, which sent Apollo to the Moon. The two GM engineers outside von Braun's office that day were Sam Romano and Ferenc Pavlics, and they had come to Huntsville in a last-ditch effort to persuade NASA that the Apollo astronauts had to have a car on the Moon for at least some of the Apollo missions. That day, Romano and Pavlics had brought with them what looked like a child's toy car, with the lines of an open-topped dune buggy. It was, in fact, a scale model of the lunar rover they wanted to send to the Moon. Pavlics had built an 18-inch radio-controlled scale model, which motored along using batteries and was finished with meticulous detail, including seats sewn by his wife. As he was completing the model, Pavlics noticed that his young son's latest GI Joe was a new version—"Astronaut GI Joe"—wearing a shiny Mercury spacesuit. For the trip to Huntsville, Pavlics had borrowed Astronaut GI Joe and put him in the little rover's driver's seat. The men set the model down in the corridor outside von Braun's office. "I guided the little model with radio control into his office," said Pavlics, "right to his desk. He was on the telephone, looking at what was coming into his office." The NASA rocket chief, who was also director of the Marshall center, immediately hung up. "What have we here?" he asked. A half hour later, von Braun was convinced. He slapped his hand on his desk with determination and said, "We must do this." Romano and Pavlics, by sheer will and their captivating motorized Moon car, had just changed the history of space exploration. A quick competition was run to select companies to design and build the rover. GM won the right to design and engineer the rover, working with Boeing, which built the GM design. The first Moon road trip had Apollo 15 lunar module pilot Jim Irwin in the observer seat and commander Dave Scott at the wheel. In 15 minutes of driving on that first trip, Scott and Irwin went farther than any of the previous three Apollo landing crews had been able (or allowed) to walk in hours on the surface. Apollo 15, 16, and 17 each carried a rover, and the two-man crews ended up being able to explore wide swaths of terrain. And that is how GM got into the electric car business.
+ The handful of carmakers providing sales numbers for January reported promising results, delivering small gains compared with the pre-pandemic sales in January 2020. Toyota Motor North America, the largest automaker reporting sales numbers, said it sold 166,232 vehicles last month, up 0.2% on a volume basis from a year ago. Hyundai Motor America reported total January sales of 43,394 units, a 2% increase compared with January 2020. Mazda also posted a sales increase for January, reporting total sales of 25,259 vehicles, an increase of 6.9% compared to January 2020. + Total U.S. vehicle sales rose by 2.5% month-on-month in January to 16.6 million units (seasonally adjusted annualized rate). The reading came in well above the consensus forecast, which called for a modest pullback to 16.1 million. The market remains very tightly supplied. New vehicle inventories were estimated to be 20% below year-ago levels heading into January, and it doesn't look like we'll see any near-term improvement. A shortage of microchips has already led multiple manufacturing facilities across North America to temporarily halt production. Estimates suggest that if the current stoppages persists through March, first quarter North American production could be reduced by as much as 250,000 units – nearly a 25% reduction from expected production levels.