Giving back to our community is as much a part of the culture at Pacesetter as being family focused and customer experience driven. We support our greater communities in many ways, one of which is the Susan G. Komen 3-Day Walk, Atlanta.
Since 2013 a group of Pacesetter associates have been getting together as a team to train, fundraise, and then walk 60 miles, all to give back, supporting the Susan G Komen 3-Day, Atlanta.
From late summer through November each year walks take place around the country. This year, in Atlanta, the walk began on October 13th. Day one starts with Opening Ceremonies at Stone Mountain Park, where all walkers begin the route. The weather that day was overcast, 82 degrees and so humid it felt about twice that temperature.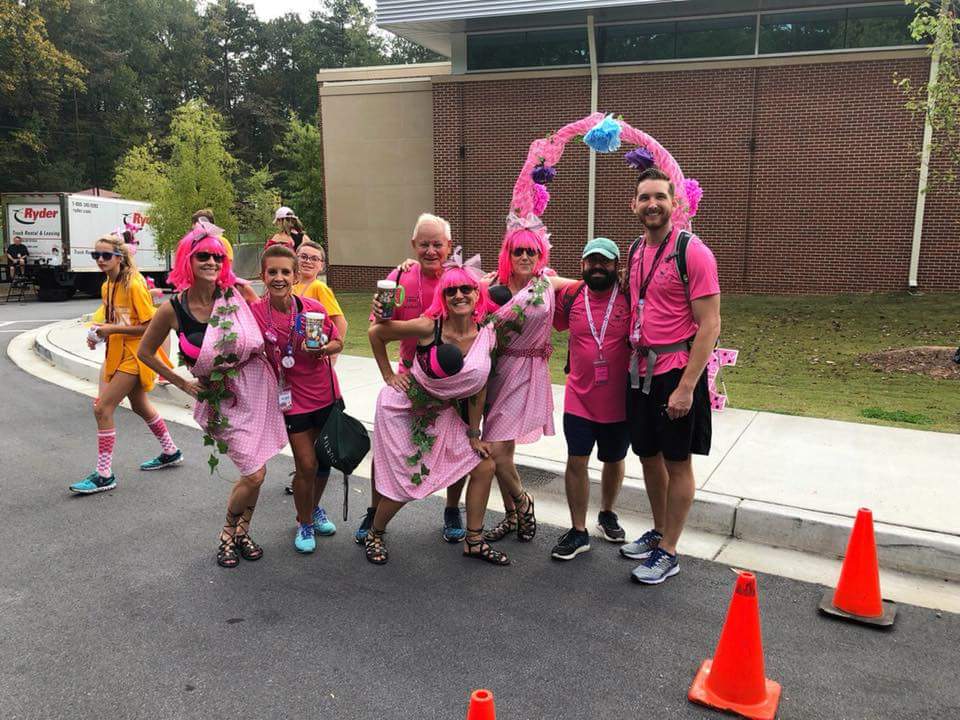 It was a new route on day one, and a tough one at that!
The Pacesetter team, the Big Ol' Shantys, consisted of four walkers committed to the three day event. One walker committed to the one day route and two crew members joined the four  teammates, and hundreds of men and women gathered to walk 60 miles across Atlanta over the course of three days. The official fundraising goal for each individual was to raise a minimum of $2,300, but here at Pacesetter we blew that out of the water, collectively raising over $17,000.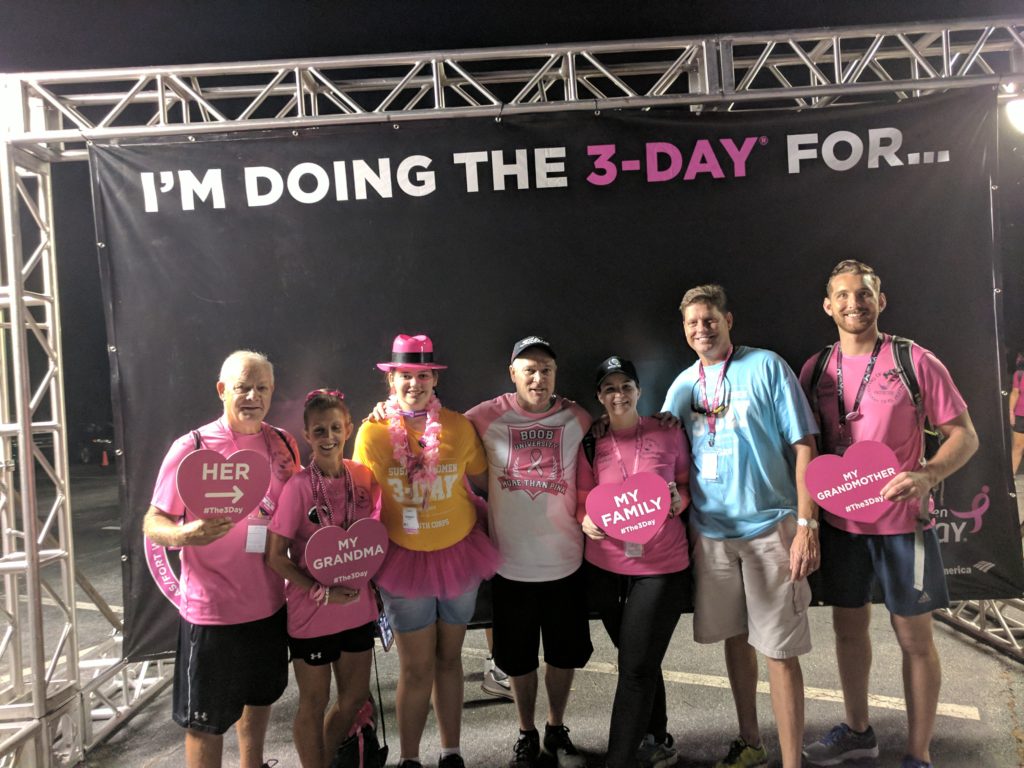 Each night we hit the campground, and sheltered in our pink tent to get some food, and sleep, and restore ourselves to walk again tomorrow.
Yes, it's hard to take time away from daily life to commit to this cause.  So, a huge shoutout to our associates who did it!
Team members: Corri Green, Jacob Matthews, Tait Feisler, Marcia Feisler and Jeff Derenski

Crew members: Michael Parker and Jeff Terrell
The training is hard and there are sore feet, but the bonding and the sharing and the energy make this event more than worthwhile. As, of course, does the cause: fighting breast cancer.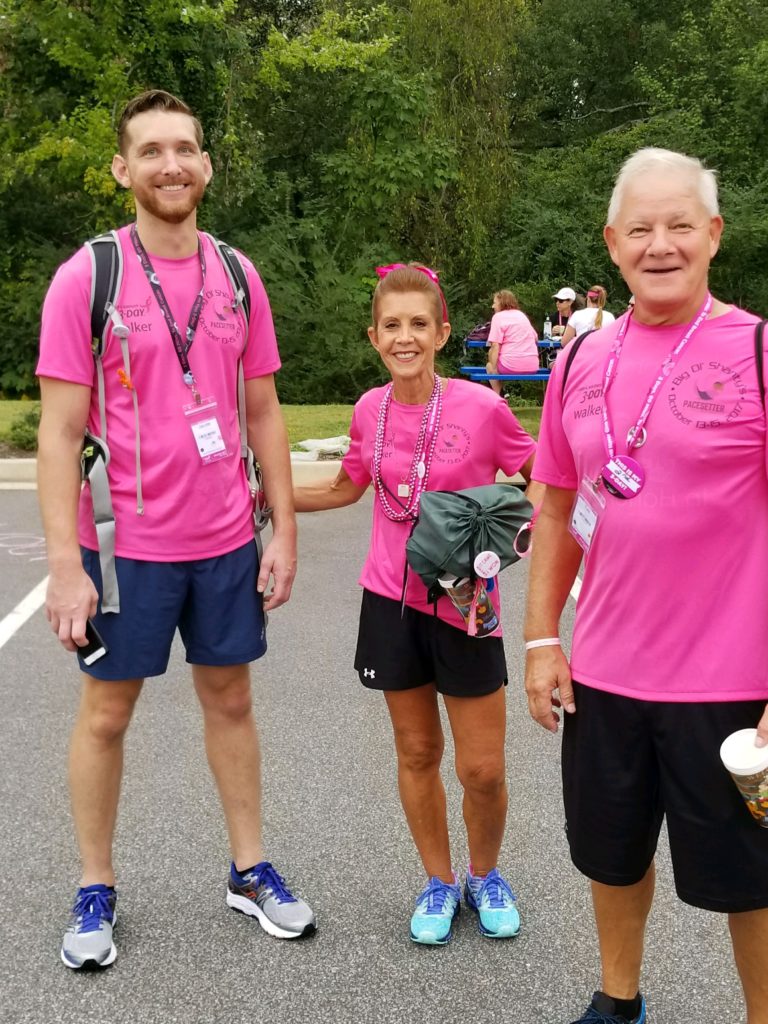 Since 2003, the Susan G. Komen 3-Day has had more than 500,000 people walk over 32 billion steps collectively– that's 33 times the distance to the moon and back. Between training, days in the sun and nights in tents, the journey has changed countless lives. It's also raised more than $800,000,000 for cutting-edge research and life-saving breast cancer treatment programs.
It makes us feel great that we're part of this extraordinary effort. The really good news is that the incidence of breast cancer, in the U.S., has been decreasing since the year 2000. However, it's estimated that, in 2017, more than 250,000 women and over 2,400 men will be diagnosed with the disease.
Clearly, there's a long way to go before breast cancer is eradicated. At Pacesetter, we will continue to  help our friends, associates, and loved ones get there, one dollar and one step (or 32 billion!) at a time.