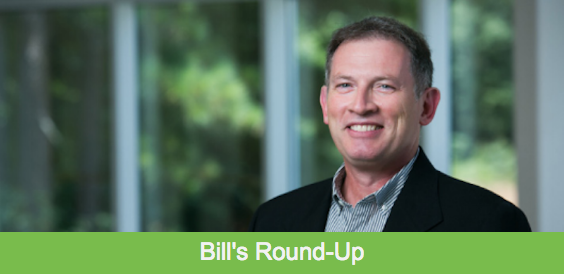 Surprising news this week is 4.8 million people went back to work in June. Manufacturing output went back to showing monthly growth too. As more people go back to work, the price of gasoline increased. On the other side of the economy, airlines, steel mills, and car makers are all trying to figure out how to navigate the next couple years and remain in business. At least the economy is in repair mode. That's a lot better than it was a couple months ago.
---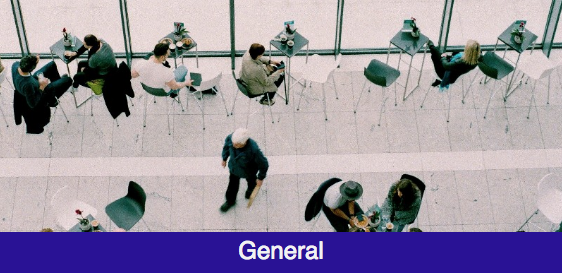 + The ISM Manufacturing Index for June jumped into positive territory with a reading of 52.6. New orders and increased production drove the index up. – Construction spending fell 2.1% in May, but it is a smaller decrease than April. Public construction projects were up 1.2% but it wasn't enough to pull total construction spending into the black. + Nonfarm payrolls jumped by 4.8 million in June and the unemployment rate fell to 11.1% as the U.S. continued its reopening from the coronavirus pandemic, the Labor Department said Thursday. Economists surveyed by Dow Jones had been expecting a 2.9 million increase and a jobless rate of 12.4%. The report was released a day earlier than usual due to the July Fourth holiday. The jobs growth marked a big leap from the 2.7 million in May, which was revised up by 190,000. The June total is easily the largest single-month gain in U.S. history. – Gasoline prices are on an upswing. Oil refineries are operating at 75.5% of capacity. West Texas crude is selling at $38 per barrel.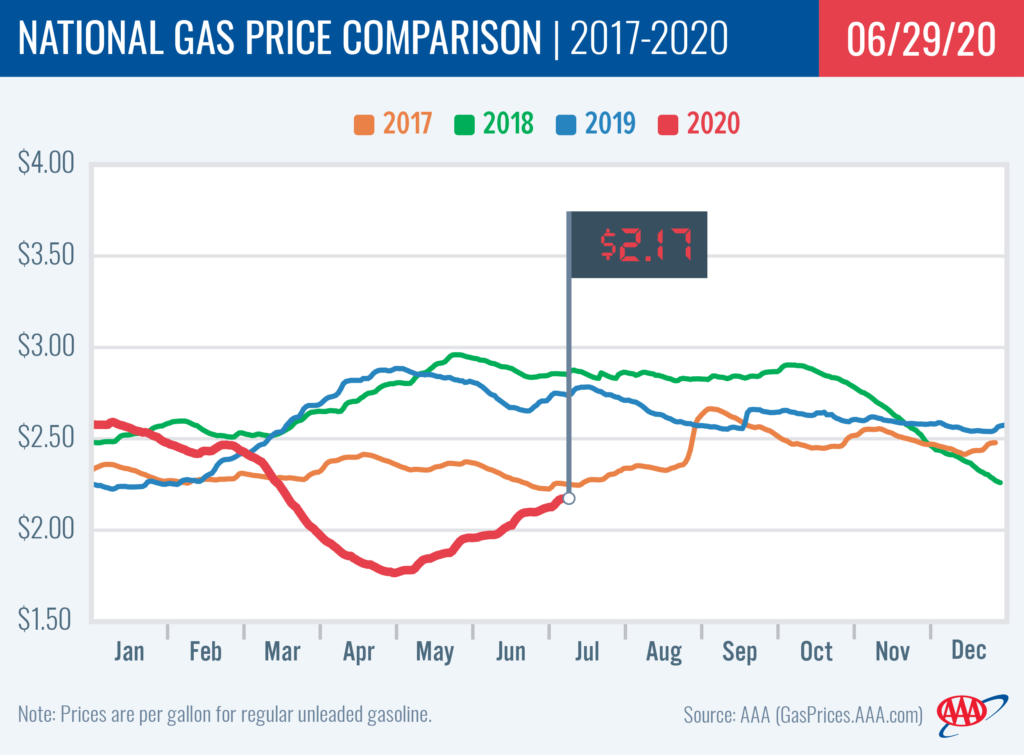 – European aircraft manufacturer Airbus said Tuesday it plans to eliminate 15,000 jobs over the next year, mostly in Europe, as it struggles with the financial hit of the coronavirus pandemic. "With air traffic not expected to recover to pre-COVID levels before 2023 and potentially as late as 2025, Airbus now needs to take additional measures," the company said in a statement. It plans to shed 5,000 workers in France, 5,100 in Germany, 1,700 in Britain, 900 in Spain and 1,300 others at Airbus facilities elsewhere. "Airbus is facing the gravest crisis this industry has ever experienced," the company's CEO, Guillaume Faury, said in the statement. "The measures we have taken so far have enabled us to absorb the initial shock of this global pandemic. Now, we must ensure that we can sustain our enterprise and emerge from the crisis as a healthy, global aerospace leader."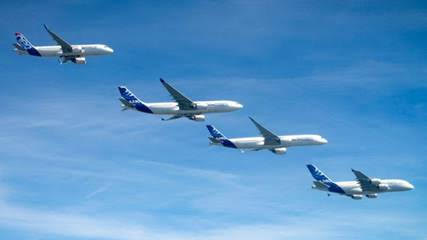 ---
– #1 heavy melt scrap is steady at $210 per ton as well as #1 busheling scrap at $320 per ton. – Raw steel production is up to 55.4% of capacity, but it is nowhere near normal. – Iron ore is up to $103 per ton. + Zinc is leveling off.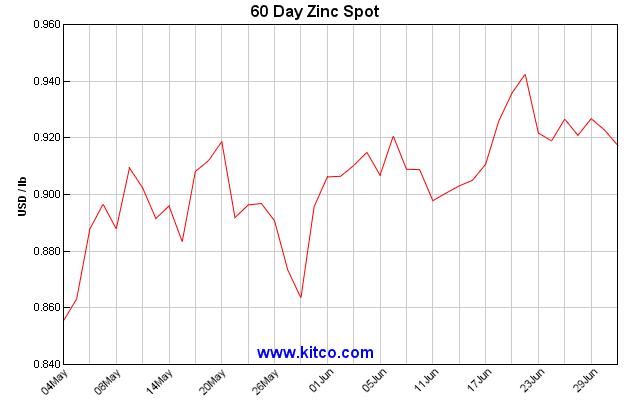 + Galvanized imports are showing an uptrend.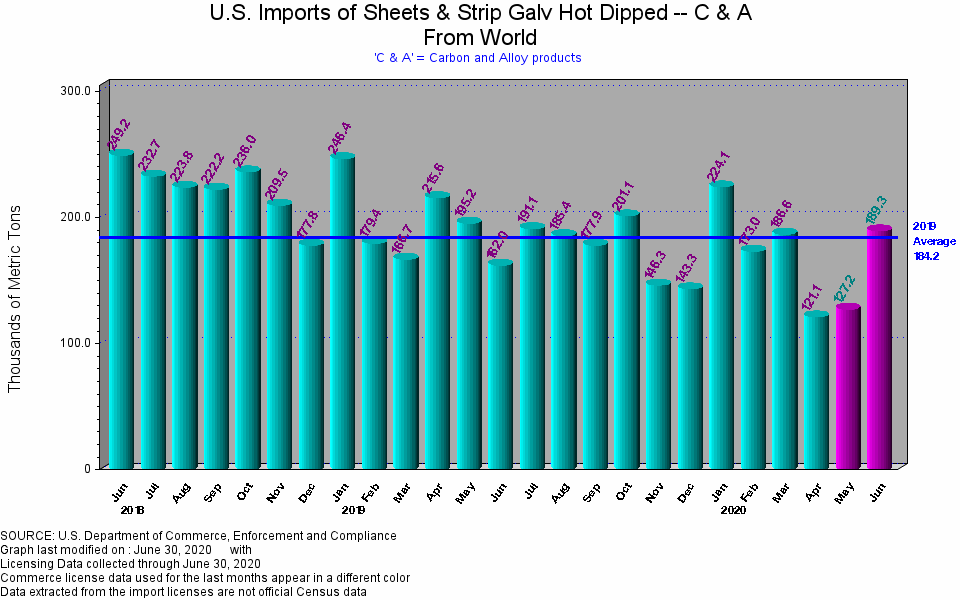 + Idled lines at U.S. Steel's Mountain Iron processing plant will restart in late July and the mining operations will restart in late August. U.S. Steel's Minntac iron ore mine and pellet processing plant in Mountain Iron will ramp up production sooner than expected after the COVID-19-induced slump in steel demand curbed pellet production at the facility in May and the company laid off hundreds. According to a letter sent Tuesday to members of United Steelworkers Local 1938, company officials told the union that production lines 6 and 7 will start making pellets again the week of July 26 with maintenance employees being recalled from layoffs starting the week of July 5. U.S. Steel spokesperson Amanda Malkowski confirmed the late July restart of Minntac's "Step III Plant." "This is roughly one month earlier than the planned restart," Malkowski said in an email to the News Tribune. "We pulled up the timeline to adjust our pellet inventory to meet demand."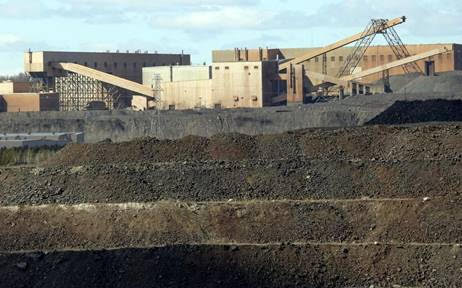 ---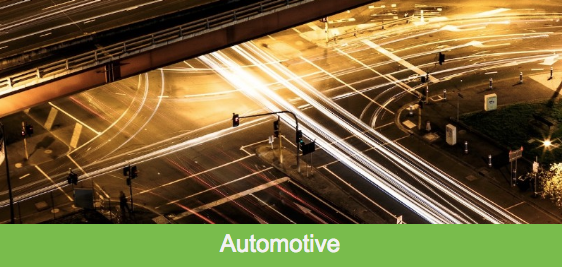 – Under first-of-their-kind rules, California regulators will require a major shift from gas and diesel to zero-emissions battery and hydrogen technology for new vans and trucks sold in the state, starting in 2024. The new guidelines will mean that at least 40% of the tractor trailers sold in California would have to be powered by some form of zero-emissions technology by 2024. Medium-duty trucks, such as the Ford F-250 or Chevrolet Silverado HD, would be required to switch over 55% of their sales by 2035. And 75% of delivery trucks and vans would have to use zero-emissions powertrain technology by 2035, a point by which fully 100% of government fleets and last-mile delivery trucks would have to meet the target. While not directly covered in the new rules, other guidelines already put in place by the California Air Resources Board will press manufacturers to add electric and hydrogen trucks to light-duty truck segments, as well. But not everyone was pleased with the idea of having to switch from gas and diesel to electric and hydrogen trucks and vans. "They cost more than traditional fuel trucks, because there's no charging infrastructure and developing one is very expensive," testified Jed Mandel, president of the Truck and Engine Manufacturers Association. The challenge of creating charging and hydrogen refueling networks has been considered a major stumbling block to the adoption of zero-emissions technology for passenger vehicles, as well. But that is beginning to be addressed. Tesla has already energized an extensive charging grid across North America, with plans to beef up the Supercharger network as it prepares to roll out both its Cybertruck pickup and big Semi truck. Nikola Motors, which is developing an assortment fuel-cell-powered trucks and pickups, plans to set up its own hydrogen refueling network to support its product roll-out.
– About 300,000 employees at U.S. franchised dealerships were terminated or furloughed due to the coronavirus pandemic. While some have returned to work as retail sales rebound, the crisis is expected to have a long-term impact on tens, perhaps even hundreds of thousands of automotive retail workers. The short-term impact of the pandemic was severe, showrooms across the U.S. closing their doors or scaling back operations. But many also shifted to online sales, something expected to have a significant impact on the future of the business, according to most industry experts. "Consumers really like the experience of shopping online," Michelle Krebs, an analyst with Cox Automotive, said during a mid-year update on the U.S. auto industry. "We believe they will expect to stay with this way of doing business, and may even be willing to pay a little more." The pandemic exacerbated what was already supposed to be a down year when much of the country went into lockdown in March. New vehicle sales tumbled nearly 40% that month and fell by almost half in April. May saw a modest recovery and June is looking still better. But most industry forecasts still see demand down in the high-12 to mid-13 million range for all of 2020, at least a 20% drop from 2019. And that's assuming the current wave of new coronavirus outbreaks doesn't continue to worsen, said Cox's chief economist Jonathan Smoke. And demand could get worse, he added, if "key portions" of the federal economic stimulus plan, such as $600 weekly addition to unemployment, are allowed to expire. But even under the best circumstances, the U.S. market isn't expected to come close to the peaks of recent years until close to mid-decade. – The SAAR for June is expected to be 12.9 million units.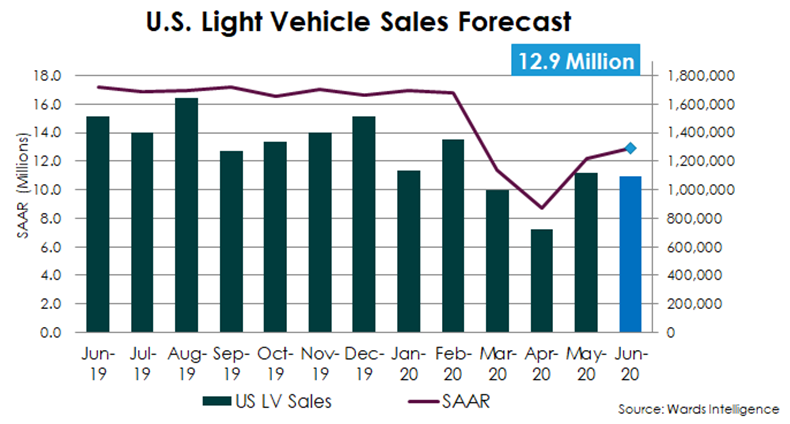 – UAW Local 276, representing the nearly 5,000 workers at GM's Arlington Assembly plant in Texas, notified members that it made the request to the company Monday in a notice that also was posted on the local's web page Tuesday morning. "Due to the most recent data on the COVID-19 outbreak, the Bargaining Committee has asked General Motors to shut down Arlington Assembly until the curve is flattened for the benefit and well-being of our members. Every day we are setting new records in the number of people who are testing positive in the Dallas-Fort Worth area," the post from the shop chairperson read. The plant is located in the Dallas area, which is a hotbed for coronavirus at the moment. Dallas County Health and Human Services reported 572 new cases of COVID-19 on Tuesday, bringing the total count in Dallas County to 20,737, with 353 total deaths to date. GM builds its Cadillac Escalade, GMC Yukon, Chevrolet Tahoe and Suburban full-size SUVs at Arlington. It is the most profitable plant in the country, said John McElroy, host at Autoline.tv.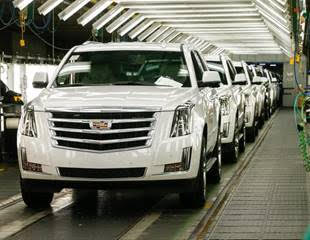 ---