The economy is showing signs of a quicker than expected rebound. New home sales gains and a big jump in durable goods orders is excellent news. Gasoline prices might be leveling off. Steel mills are still trying to figure out how to book more business. Auto makers are getting back to work. And Dodge has become the first domestic brand to rank number 1 in the annual J.D. Power Initial Quality Study.
---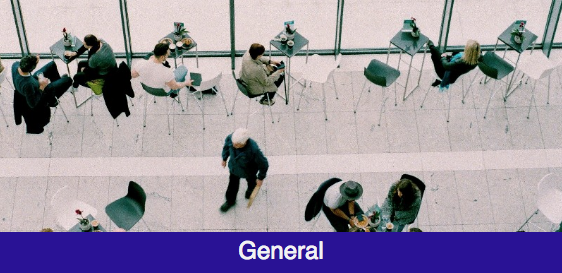 + New Home Sales jumped 16.6% in May. The average price of a new home was $317,900. There is currently 5.6 months' worth of unsold new homes.
– Existing Home Sales fell 9.7% in May. The average price of a used home was $284,600. There is currently 4.8 months' supply of unsold used homes.
+ Durable Goods Orders jumped 15.8% in May. Automotive orders jumped 28%. There were fewer cancellations for aircraft. All other categories collectively rose 4%.
+ Gas prices are leveling as consumers limit their consumption. Gasoline demand is down 21% from this time last year. Oil futures hit $40 per barrel which motivated drillers in shale fields in the US to go back to work for the first time since March.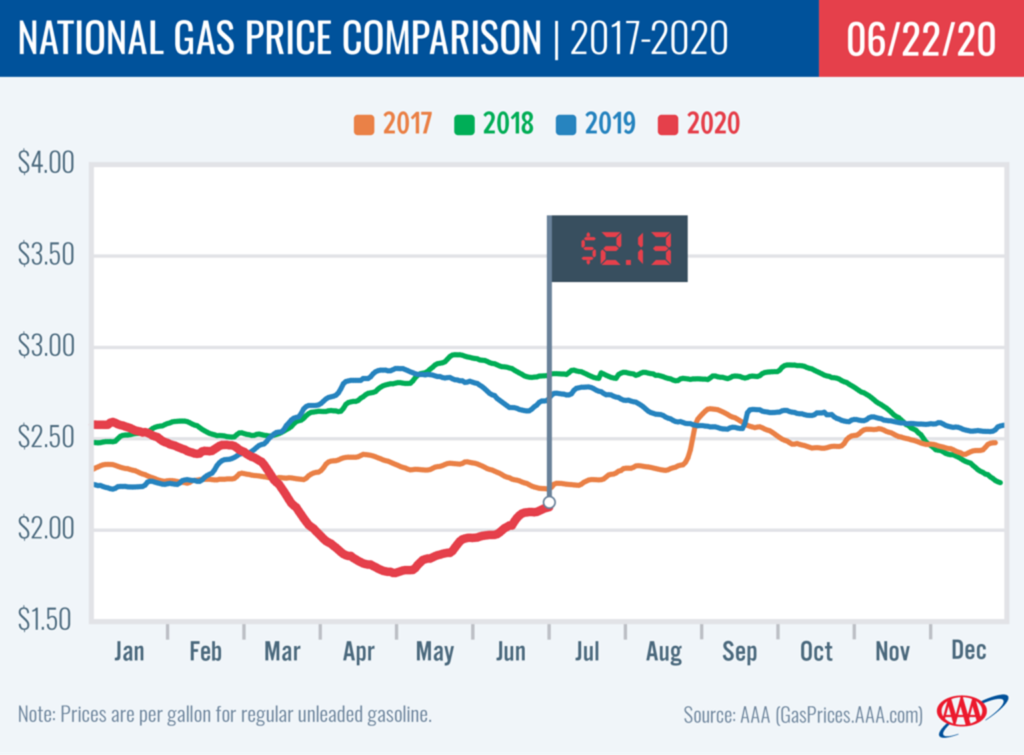 – The Cass Freight Index for May shows shipments of goods in the USA are still weak.

---

– #1 heavy melt scrap is steady at $210 per ton as well as #1 busheling scrap at $320 per ton.
– AISI reported that in the week ending on June 20, 2020, US domestic raw steel production was 1,224,000 net tons. Capability utilization rate was 54.6%.
– Iron ore FOB Chinese ports is at $101 per dry metric ton.
– Zinc prices continue to trend up.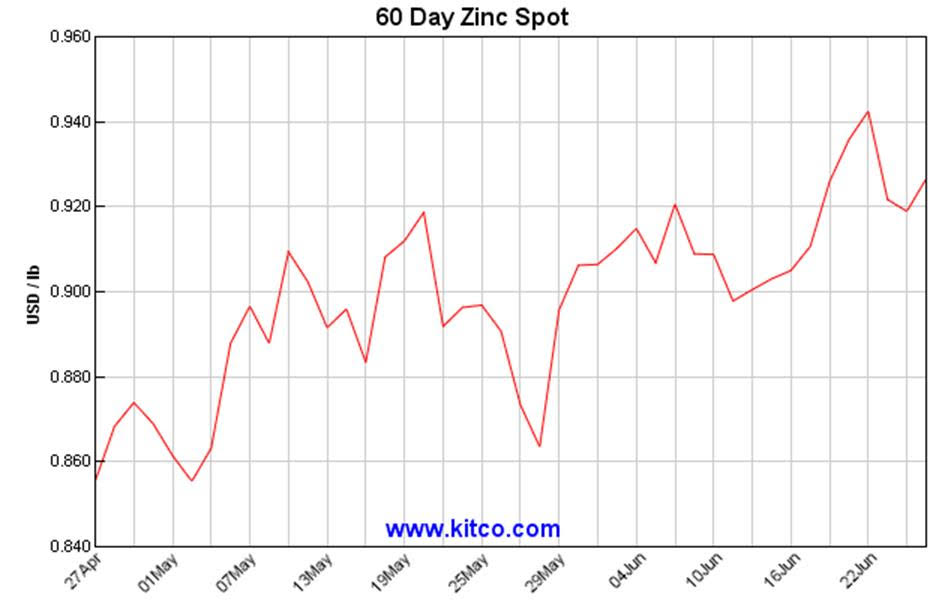 + Galvanized imports are coming in stronger in June.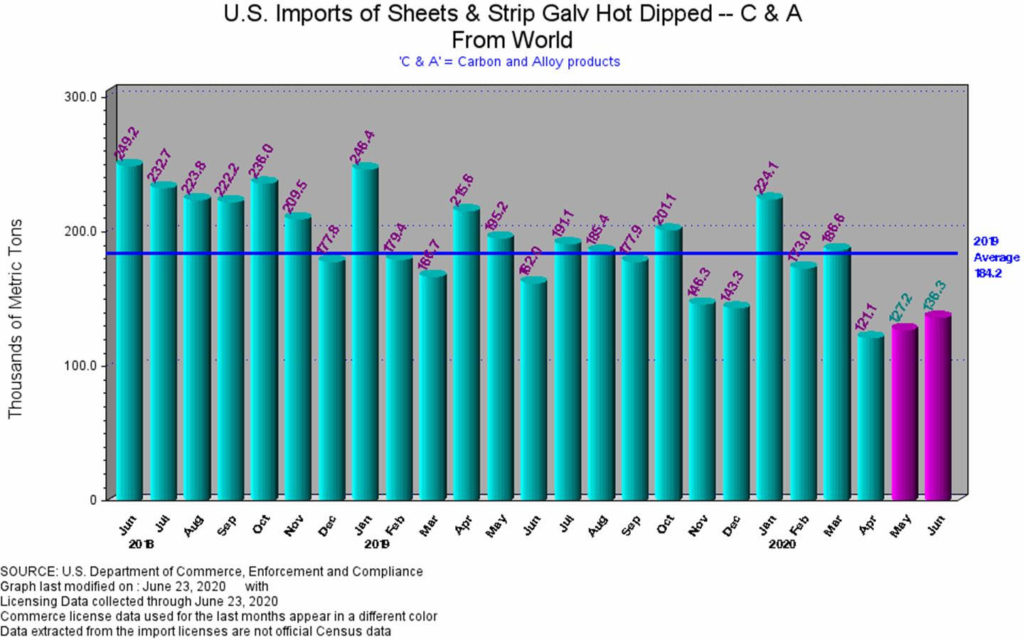 + In declining to hear a case, the U.S Supreme Court upholds Presidential authority in setting tariff trade policy by using a provision dating to the Cold War. The American Institute for International Steel initiated legal action on behalf of its 120 members who purchase steel from producers in Asia and Europe and resell it to end users in the U.S. AIIS members say they were forced to pay more than $4.5 billion in tariffs imposed by the Trump Admin. in 2018 using section 232 of the Trade Expansion Act of 1962. The trade association failed to win the votes of four justices, the minimum required for the court to agree to hear a case in full and leaving the President's sweeping power to impose tariffs on national security grounds intact. Thomas J. Gibson, president and CEO of the American Iron and Steel Institute, says the steel importers' lawsuit "was a weak attempt to mask the fact that surging foreign imports have severely impacted the domestic steel industry and threaten our national and economic security." The website Politico speculates that after the Supreme Court ruling there is relatively little interest among either Democrats or Republicans to revise the 1962 law and rewrite section 232 so as to limit the President's power to impose tariffs.
---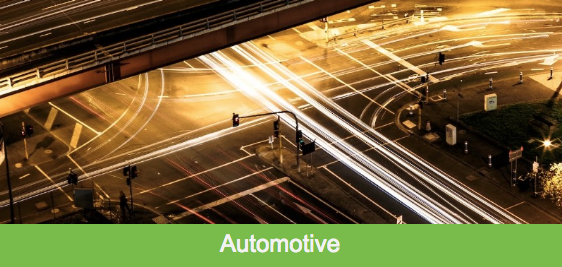 + These are the most American built vehicles according to Cars.com.  The Ford Ranger won this year with 70% of its content produced in the USA.
Ford Ranger (assembled in Wayne, Mich.)
Jeep Cherokee (Belvidere, Ill.)
Tesla Model S (Fremont, Calif.)
Tesla Model 3 (Fremont, Calif.)
Honda Odyssey (Lincoln, Ala.)
Honda Ridgeline (Lincoln, Ala.)
Honda Passport (Lincoln, Ala.)
Chevrolet Corvette (Bowling Green, Ky.)
Tesla Model X (Fremont, Calif.)
Chevrolet Colorado (Wentzville, Mo.)
In terms of corporate wide sourcing, the following are the top 10 car makers, and their percentage of American made content.
Tesla: 100.0%
Ford: 79.9%
Honda: 67.2%
Fiat Chrysler Automobiles: 61.2%
Industry average: 51.0%
Subaru: 50.1%
GM: 48.4%
BMW: 47.7%
Renault-Nissan-Mitsubishi: 46.1%
Toyota: 43.9%
– General Motors said last Wednesday it will lay off 680 workers at its Tennessee assembly plant and eliminate the facility's third shift. The company says the moves are due to the economic impact of the coronavirus pandemic. In a statement about the Spring Hill plant, General Motors said it believes the best way to react to the unforeseen change in market conditions because of COVID-19 is to reduce output and continue to operate on two shifts effective immediately. The layoffs are effective July 31. The plant employs 3,700 people total. It builds the Cadillac XT5 and XT6 and the GMC Acadia.
+ In a stunning turnaround, the Dodge brand surged to take the top spot in the 2020 Power IQS, tying Kia, while toppling traditional benchmarks including Korea's Genesis, Japan's Lexus and Germany's Porsche. If anything, Porsche plunged to the lower quartile in the latest quality study, while Lexus and Genesis also slid sharply down the list. But no one fared more poorly than Tesla. Covered for the first time in the IQS, the California EV maker was, by far, an industry-worst score, underscoring recent reports of endemic quality issues impacting its line-up and, in particular, the new Model Y battery-SUV. The real issue with current models is with technologies that, Power explained in a statement, "are difficult to use, hard to understand or don't work the way owners want." The 2020 study found infotainment systems alone were responsible for a quarter of owner complaints, especially when it came to things like voice recognition, touchscreen operation and Bluetooth connectivity. Dodge is the first domestic brand to rank first in the 34-year-history of the IQS. Kia, which nabbed a tie, has been the highest-ranked mainstream brand for six consecutive years. Genesis, which was the top-ranked brand overall in 2019 fell to third this time – but remained the top-ranked luxury brand.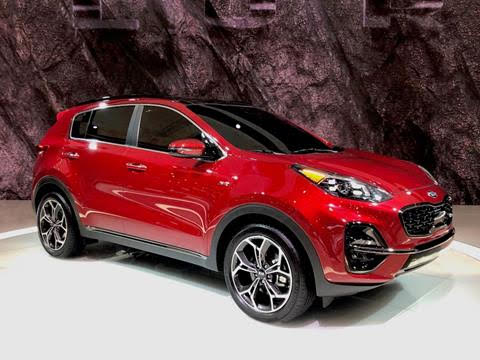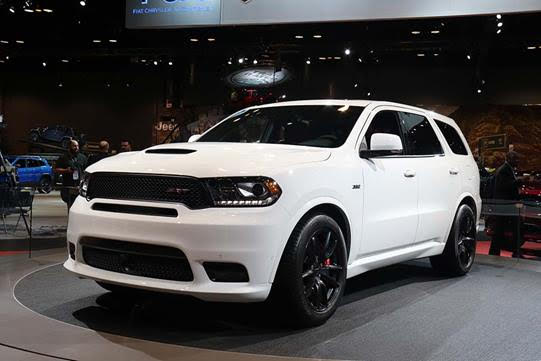 ---