The US economy continues to fight its way out of the depths of the Covid debacle. Anything linked to travel and tourism seems to remain the weakest categories. Steel mills are working with poor bookings and the auto industry is logging the worst sales volumes in over a decade.
---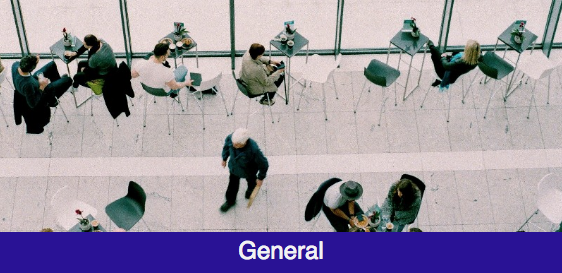 + The ISM Non-Manufacturing Index jumped 11.7% in June to a reading of 57.1, the largest single month increase since this index was created in 1997. Business activity, new orders, and supplier deliveries all showed big gains.
+ The construction industry added 158,000 jobs on net in June, according to an Associated Builders and Contractors analysis of data released by the U.S. Bureau of Labor Statistics. During the last two months, the industry has added 591,000 jobs, recovering 56% of the industrywide jobs lost since the start of the pandemic.
+ The number of initial jobless claims fell by almost 100,000 in early July to a four-month low 1.31 million, but the pace of layoffs is still quite high and appears to be bogging down an economic recovery from the coronavirus pandemic. Initial jobless claims, a rough gauge of layoffs, dropped to 1.31 million in the seven days ended July 4 from a revised 1.41 million in the prior week, the Labor Department said Thursday. The figures are seasonally adjusted. New jobless claims were the highest in the states of California, Texas, New York, Florida and Georgia. The number of people receiving traditional jobless benefits declined in the week ended June 27 to a three-month low of 18 million from 18.8 million. These are known as continuing claims.
– Gasoline prices continue to rise. Refineries are operating at 77.5% of capacity and West Texas Crude oil is trading at $40 per barrel.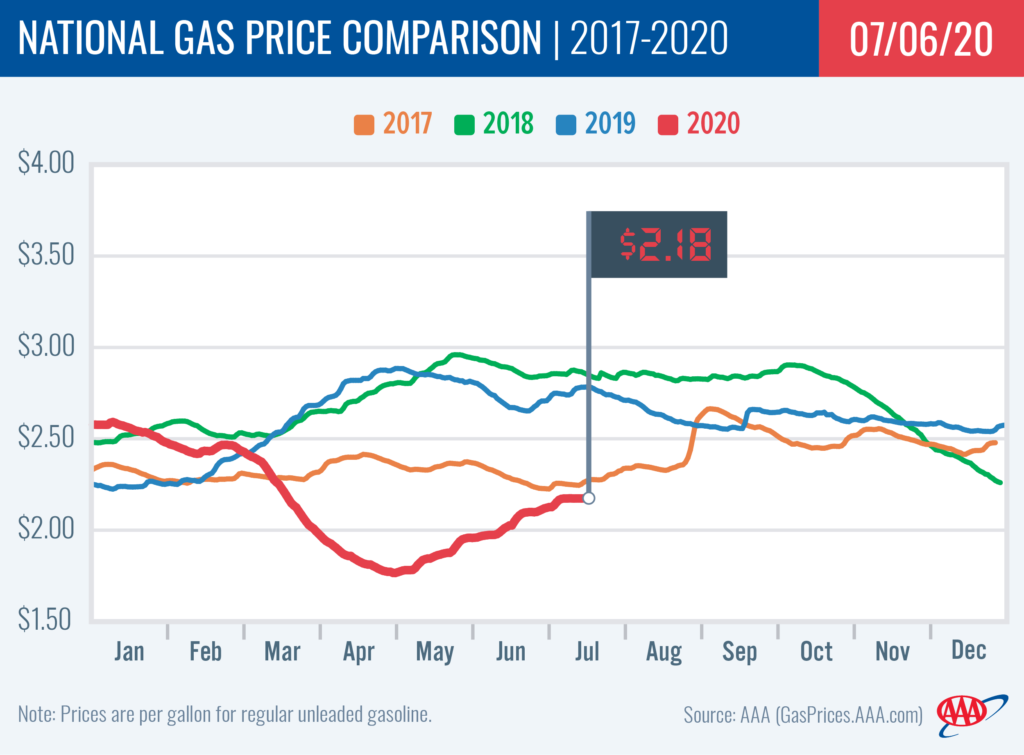 – The global container shipping industry continues to see a declining trend in the number of containers lost at sea each year. The World Shipping Council (WSC) on Wednesday released an update to its survey that provides the industry with its best estimate on the number of actual containers lost at sea. WSC undertook the first survey of its member companies in 2011, with updates published in 2014, 2017 and 2020. Upon review of the results of the twelve-year period (2008-2019) surveyed, the WSC estimates that there were on average a total of 1,382 containers lost at sea each year. Roughly 226 million containers carrying $4 trillion worth of cargo was transported by ships in 2019. The industry recognizes that all containers lost at sea represent safety and environmental hazards regardless of how and when those containers were lost.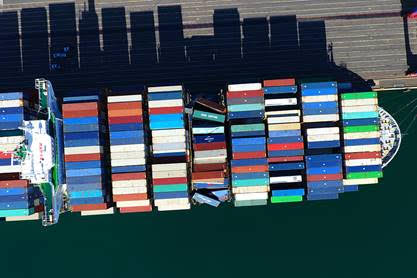 ---

– #1 heavy melt scrap is at $210 per tons and #1 busheling scrap is at $320 per ton.
– Raw steel production rise to 56.6% of capacity which is good but not good enough.
– Iron ore FOB Chinese ports is at $105 per dry metric ton, but it is higher than normal.
+ Zinc cost is trending up.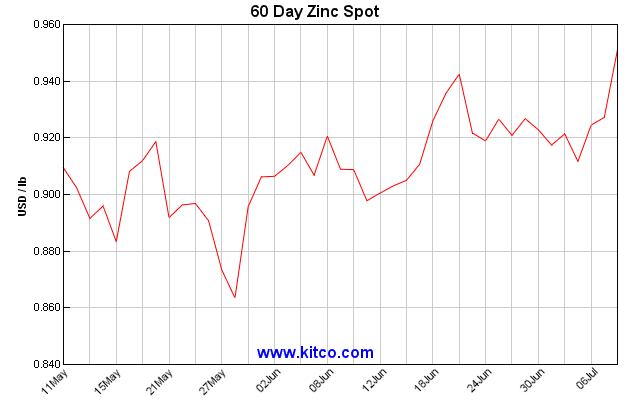 + June galvanized imports was the 2nd best of the year, so far.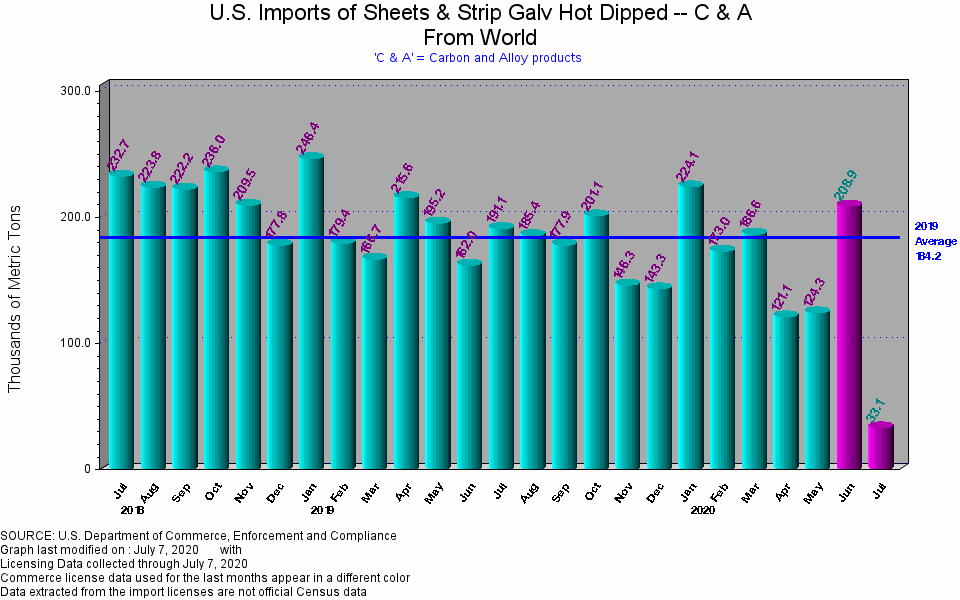 + U.S. Steel idled the No. 6 Blast Furnace at Gary Works in late April after the coronavirus pandemic shut down automotive plants and undercut the demand for steel. But now the Pittsburgh-based steelmaker said demand has picked up enough that it's restarting the blast furnace. "U.S. Steel will commence restarting Gary Works No. 6 Blast Furnace after the holiday weekend consistent with the growth we have been seeing in customer demand," U.S. Steel spokeswoman Meghan M. Cox said. "We remain ready to serve our customers as they adjust to changing market conditions by utilizing the flexibility of our banked blast furnaces, including, if needed, adjusting operations intermittently to accommodate changes in our order book." The No. 4 Blast Furnace remains idled at Gary Works. U.S. Steel also idled operations in Minnesota, Michigan, Ohio and Texas after posting a $391 million loss in the first quarter. The steelmaker expects to lose $315 million in the second quarter as a result of the COVID-19 outbreak and the economic turmoil it caused. U.S. Steel earlier warned it could temporarily lay off up to 6,500 employees nationwide, or more than a third of its total workforce of 16,000 in North America.
– Largely as a result of the coronavirus public health emergency and subsequent stay-at-home orders, steel production in the United States plummeted 36.6% year-over-year to 4.8 million tons in May, according to the World Steel Association. Steel production fell 8.7% year-over-year globally to 148.8 million tons in May. China again led the world in steel production with 92.3 million tons produced in May, an increase of 4.2% year-over-year. China is largely insulated from the market forces that affect most other countries as its steel industry is largely state-run. Steel production fell by 31.8% to 5.9 million tons in Japan, by 39.1% to 5.8 million tons in India, and by 14.1% to 5.4 million tons in South Korea. South Korea ranked fourth worldwide in steel output in May, grabbing the spot normally held by the United States, which had long been the world's top steel producer until the late 20th century.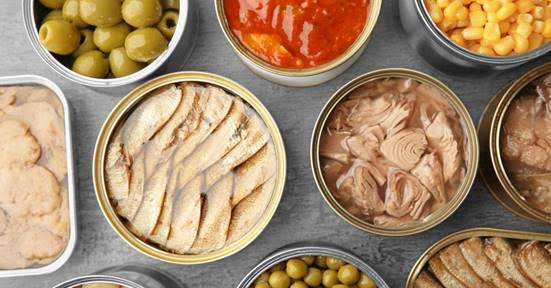 + You can thank Napoleon for the tin can. Hunger and scurvy were killing more soldiers than actual combat. So, he offered 12,000 francs to anyone who could find a way to preserve food for the military. Nicolas Appert won the prize for a technique that sealed food in glass containers, but the bottles were fragile. Shortly after, an Englishman named Peter Durand patented a technique for preserving food in "vessels of tin or other metals or fit materials." Today, manufacturers – many using tin plate – make millions of cans each day. How have your family's eating behaviors changed since COVID-19? With concerns about dining out at restaurants or making too many trips to the grocery store, many of us have opted for eating at home and stocking our pantries with foods that will last. This has created a surge in the production of canned foods. Shipments of soup cans alone, for example, reached 1.19 billion units in the first quarter of 2020. This was an increase of more than 11%compared to the same period in 2019, and the greatest growth occurred in March as COVID-19 lockdowns began.
---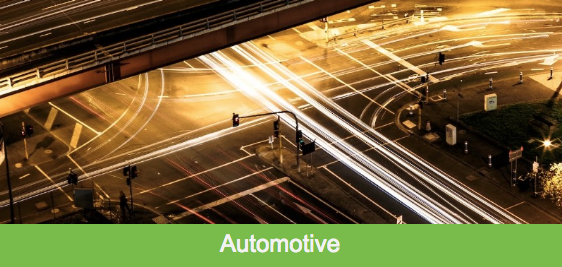 – New light-vehicle sales in June improved compared to May but remain down significantly compared to this time last year. The June SAAR of 13.05 million units represents a 7% increase compared to May, but the June sales rate represents a decline of 24% compared to June 2019. Sales performance by brand for June (or 2nd qtr). Some companies no longer report monthly sales:
FORD: Q2 sales off 33%
GM: Q2 sales fall 34%
Fiat Chrysler Automobiles: fall 38.7%
TOYOTA: June off 29%; Lexus down 10%
Nissan Group: off -49.5%
American Honda: off  -27.9%
VW: plunges 29% in Q2; Audi down 35%
+ When Ford Motor Co. unveils the all-new, 2021 Ford Bronco on July 13, it will be more than a SUV. It will be a brand. Like Ford's Mustang sub-brand which now includes an electric SUV in addition to a stable of two-door muscle cars, the four-wheel-drive Bronco brand will include a truck-based SUV in two-door and four-door trim, and a Bronco Sport SUV based on the unibody Ford Escape. Customers will also have access to off-road parks, driving instruction, an online community and apparel. The outdoor SUV brand — complete with the "Built Wild" marketing tagline — will be a key ingredient of Ford's evolutionary, three-pronged product strategy built on SUVs, the Mustang sport coupe and pickups. Ford will no longer produce sedans for the U.S. market.

– The Bronco brand will be anchored in 1960s nostalgia when Ford introduced the first "sport utility vehicle" as an off-road, Jeep-inspired vehicle. The 1966 Bronco was introduced just a year after the Mustang set the performance world on fire with an affordable, drop-top muscle car. "Bronco gave rise to the fun and versatile off-road SUV in 1966, becoming the first enjoyable sport utility vehicle for those who wanted to live, work and play outdoors," said Jim Farley, Ford's chief operating officer. "Like the original, the all-new Bronco family is engineered to take you to epic places, with capability to deliver confidence on any type of terrain."
– Auto supplier Continental said the auto industry slump, triggered by the shutdown of car factories and showrooms in the wake of the corona pandemic, will be the worst seen by the sector since 1945. "The second quarter is just behind us. It will be the historically weakest quarter for the auto industry since 1945," Continental Chief Executive Elmar Degenhart said. Continental has cut investment spending by 20% and extended credit limits with banks by 3 billion euros ($3.38 billion) to help weather the economic slump caused by the coronavirus crisis.
– Chevy announced it will drop the smallest passenger car in its line-up "due to declining demand." The imminent departure brings parent General Motors one step closer to abandoning sedans, coupes and hatchbacks entirely. Automakers, in general, are rapidly shifting resources to SUVs and CUVs, reflecting the move by American motorists. Originally known as the Chevrolet Aveo, the little hatchback was billed as a breakthrough for GM which, until its launch, struggled to make a business case for building small cars in the United States. With the help of concessions from the United Auto Workers Union, it was able to introduce the little car just as fuel prices started soaring. Renamed Sonic in 2012, when the Aveo went through a complete makeover, soaring demand appeared to justify GM's costly move. But sales didn't hold up for long. Demand for the Chevy Sonic peaked at 93,518 in 2014, then started tumbling. They were down by more than two-thirds, to just 30,290, by 2017 and last year plunged to a mere 13,971. Even with the Bolt running alongside it on the Orion Township line, the factory was barely able to justify maintaining a single shift. The demise of the Sonic came as little shock to industry observers.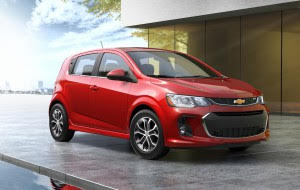 ---