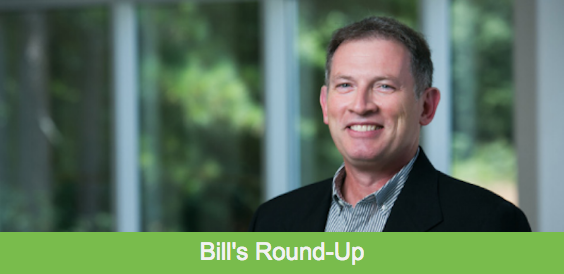 "Bill's recap:
The economy continues to surge forward, setting records for employment and output. Gasoline prices continue to slide even though refineries are operating close to 100% capacity. Steel mill output is at 81% of capacity and the full year performance is a 7% output gain from 2017. December vehicle sales was a mixed bag among the brands, but in general, the end of year sales pulled in more customers than expected." – Bill Feier, Manager of World Sourcing
---

– #1 heavy melt scrap is steady at $329 per ton as well as #1 busheling scrap at $405 per ton.
+ Raw steel production was 81% of capacity. Year-to-date production through December 29, 2018 was 95,063,000 net tons, at a capability utilization rate of 78.3%. That is up from the 89,483,000 net tons during the same period last year, when the capability utilization rate was 74%.
– Iron ore FOB Chinese ports is up to $73 per dry metric ton.
– Zinc prices are taking a bounce.
---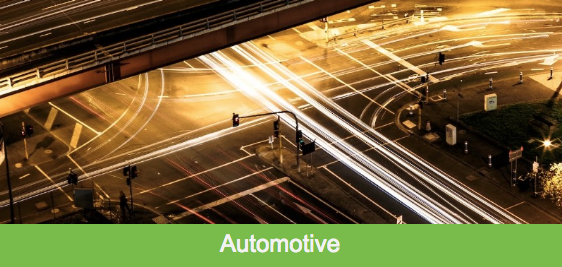 + December vehicle sales in the US was a mixed bag. The SAAR marked a 2018 high of 17.72 million but sales success was all over the map. Fiat/Chrysler sales jumped 14%, Ford's sales fell 8.8%, and GM was estimated to be down 3.7%. The Japanese Big 3 results: Nissan sales up 7.6%, Honda sales up 3.9% and Toyota sales fell .9%.
+ U.S. sales for each of the five largest auto brands (Ford, Toyota, Chevrolet, Honda and Nissan) declined in 2018. But the No. 6 brand, Jeep, grew enough to keep the entire industry in the black for the year.
Jeep's 18% surge propelled U.S. light-vehicle volume to 17.3 million, 0.6% more than in 2017 and the fourth-highest of all time. In total, all automakers sold about 96,000 more vehicles than the previous year. Jeep alone gained by nearly 145,000.
+ Light trucks accounted for a record 69% of the market in 2018. U.S. light-truck sales as a whole in the U.S. grew 7.7% in 2018, according to the Automotive News Data Center, to 11.98 million units, a level that car sales have never reached. Car sales plunged 13% and would have dipped even further but for Tesla finally achieving decent production of its Model 3 sedan in the second half of the year. Car sales fell to 31% of sales, from 36% a year ago and 50% in 2013. The 5.4 million cars sold last year represented the fewest since 1958.
– Ford is joining General Motors and switching to quarterly sales reports. 2018 sales were down 3.5% for Ford. "We believe intense focus on month-to-month numbers is just not the way we want to run the business," Mark LaNeve (Ford VP Sales and Marketing) says. The automaker had a difficult December in the U.S. as each vehicle segment was down.
---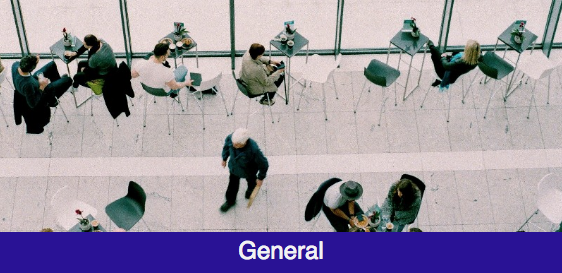 + The ISM Manufacturing Index slid to a reading of 54.1 in December, showing slower growth. Anything over 50 shows growth from the previous month. The "new orders" component is the most concerning as it slowed by 10 points to a reading of 51.1.
+ The Labor Department's Bureau of Labor Statistics said last Friday the economy added 312,000 jobs in December. The number of employed Americans has now set a 14th record under President Trump.  When Trump became president in January 2017, 152,076,000 Americans were employed. Last month, that number grew to a record 156,945,000, a gain of 4,869,000 in two years.
+ The ISM Non-Manufacturing Index fell to a reading of 57.6 in December, still showing healthy growth although a little slower than November. Business activity is slowing and delivery times have shortened.
+ Gasoline prices are still falling. Refineries are operating at 97.2% of capacity. Oil futures fell to $48 per barrel.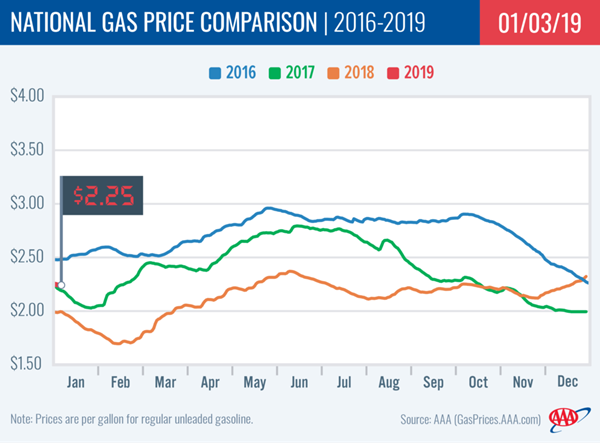 – Freight rates are creeping up.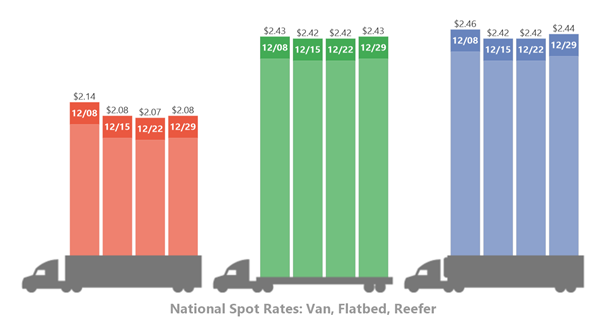 ---