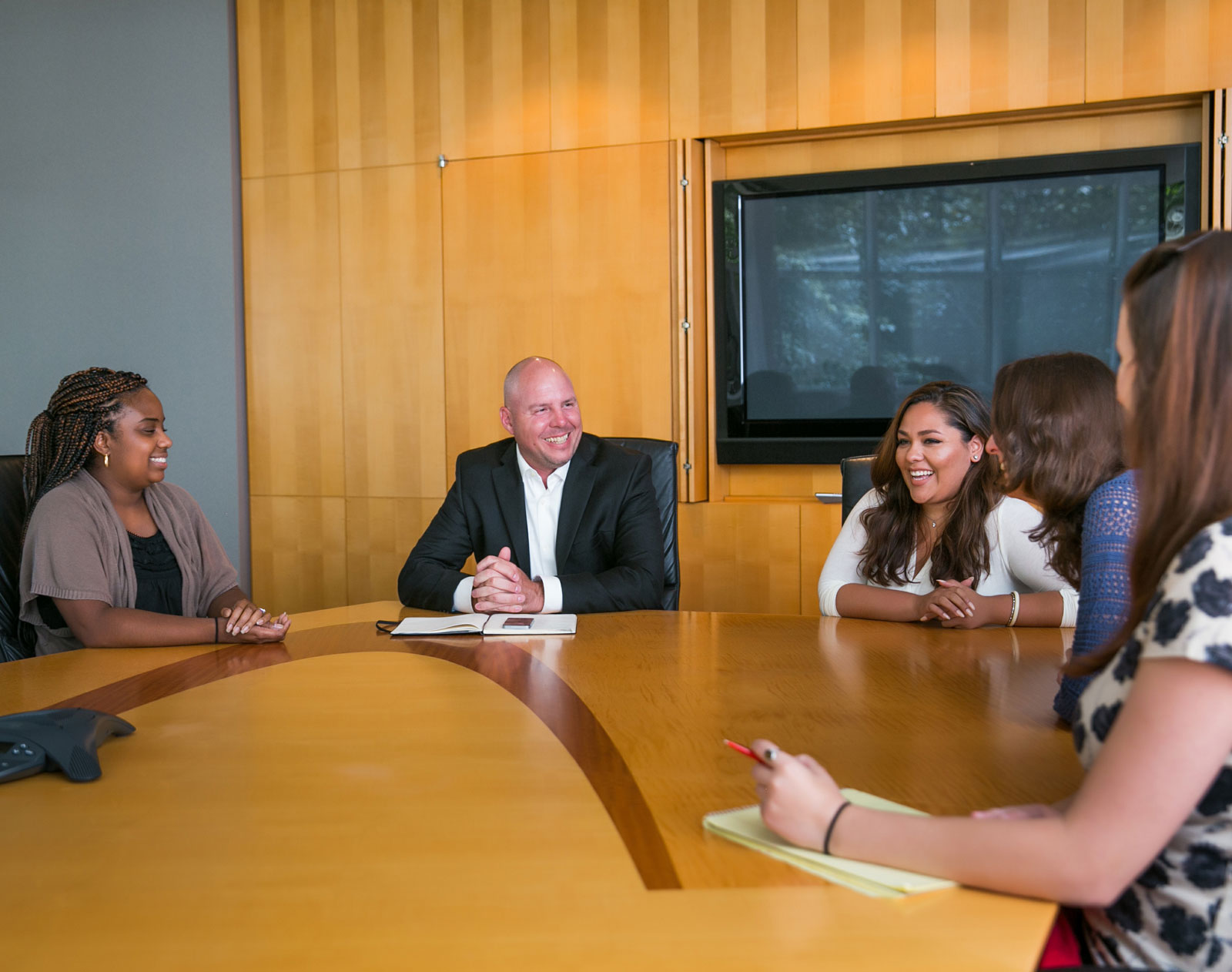 Welcome to the team
We think teams change the world, while departments tend to maintain the status quo.
That's why we employ the best and brightest in our industry and insist on a culture of talent, optimism and a winning attitude; because we're a team of innovators.
Our customers and suppliers are on the team too; it's on their behalf that we seek innovation. We travel the world building relationships with our producers. We've toured every steel mill in the country and built technological support systems more effective than any other in the industry.
Pacesetter is proud to be led by the best and brightest in the industry.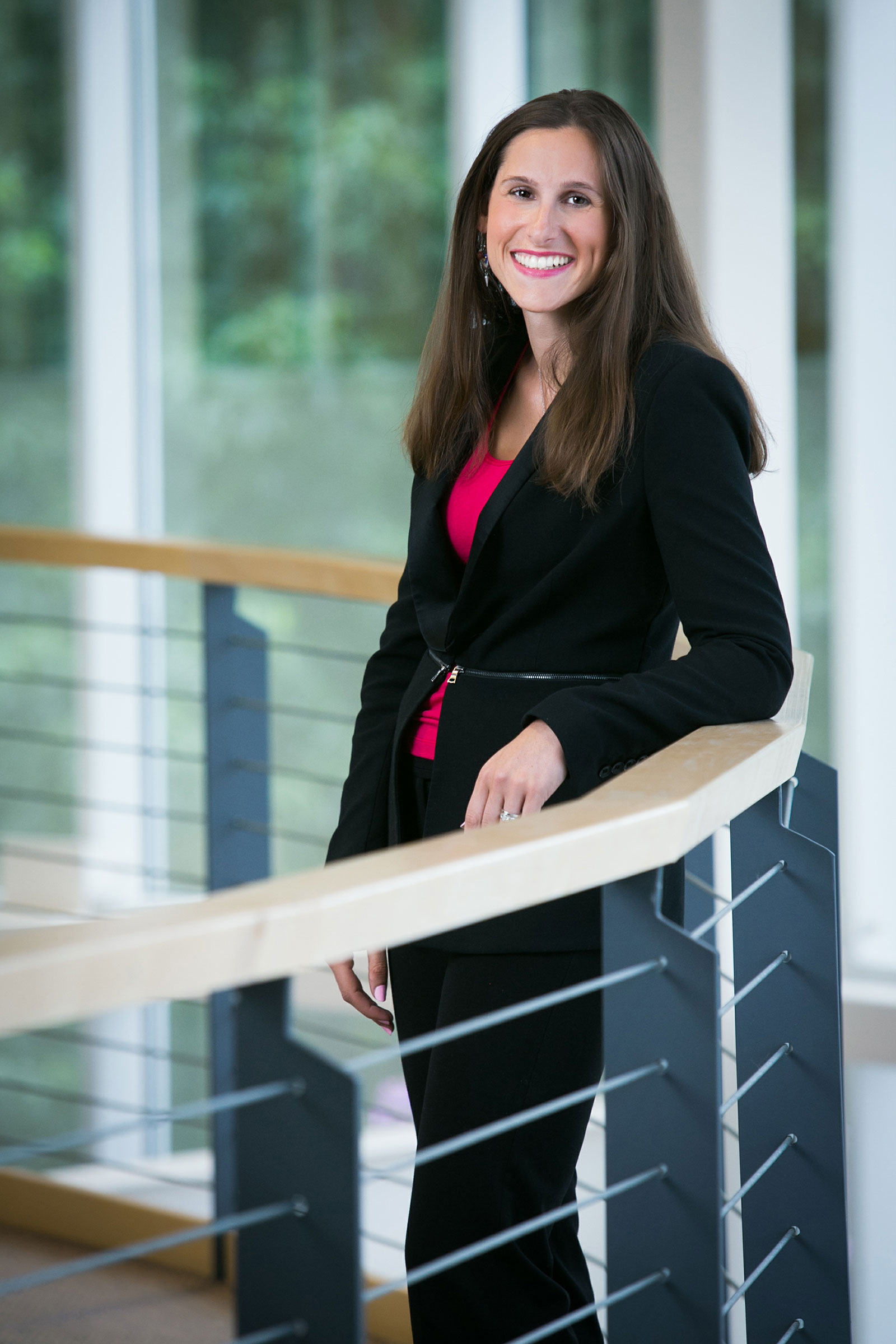 Aviva Leebow Wolmer
Chief Executive Officer
Aviva Leebow Wolmer has been a transformative and commanding force during her tenure of leadership at Pacesetter. Initially, Aviva was responsible for creating "Pacesetter University," before transitioning first to Vice President for People and subsequently Executive Vice President – a role responsible for the company's corporate, profitable growth.
From day one at Pacesetter, an immediate impact was felt when Aviva personally interviewed all 150+ associates. Aviva knows that it's the people who drive the business and understanding their needs and ideas for the organization was the first most important step she could take in driving true innovation.
Aviva also knew that the first question asked by all, upon her promotion to CEO, would be "Where is the company going?" On September 16, 2014, she immediately released the Vivid Vision as she accepted her new role as CEO. This document continues to inspire and direct a culture shift within the organization. Under Aviva's dedication to innovation, partnership and personal fulfillment in the workplace, departmental boundaries no longer exist and she has ignited inspiration, creativity, enthusiasm, and collaboration throughout the entire organization.
Aviva routinely travels to Pacesetter's Service Centers in Atlanta, Chicago, and Houston in an ongoing effort to promote continuous improvement and remain close with Associates from the factory floor to the boardroom.
Aviva is aggressively working to break down the perception that steel is an antiquated industry and replace it with her vision of a vibrant, technology-driven cornerstone of American manufacturing.
Aviva is also personally committed to issues affecting the local community. Her leadership in breast cancer awareness continues to have far-reaching impact in Atlanta. She is currently organizing and participating in the 3rd Pacesetter Team – Big Ol' Shanty's Susan G. Komen 3-Day walk. Last year the team raised $50,000.00 for the Susan G. Komen Foundation.
Aviva became a Pacesetter Team Member in July 2010 after graduating from the University of Baltimore Law School magna cum laude.
Aviva and her husband Michael live in Smyrna, GA with their new son Ari and their dog Violet. Together you can find them traveling, cooking or on an adventure such as skydiving.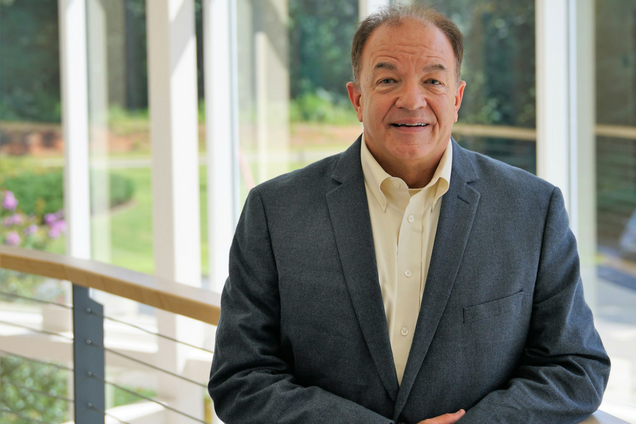 Chief Financial Officer
The company is proud to announce its new CFO, Del L. Land, who brings nearly a decade of experience as CEO and over 20 years in the manufacturing industry to the table. Prior to Pacesetter, Land was CFO for Beaulieu of America, and has served various roles including Chairman and Treasurer on the Board of Directors Georgia Manufacturers Association since 2008.
Del L. Land shares Pacesetter's associate-first values, having helped instill in his last team a healthy corporate culture, an undertaking the helped recount on CFO.com. Along with improvements in associate retention, productivity, and wellbeing, the new policies helped the company identify $15 million to $20 million a year in cost-saving projects that improve efficiency or reduce waste.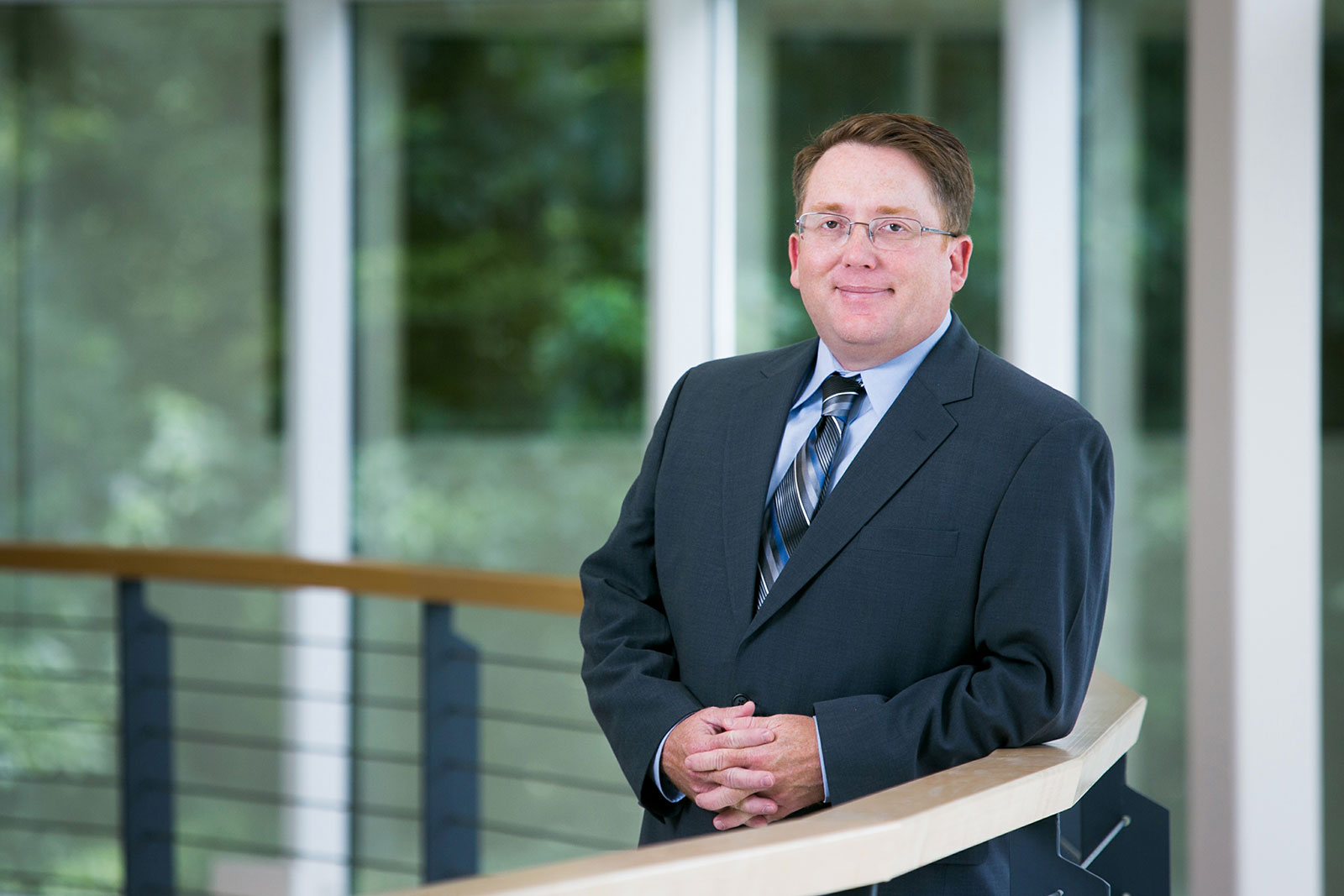 Executive Vice President
Gary joined Pacesetter as an analyst in 1997 and has served in multiple positions including Purchasing Manager and as Executive Advisor and Facilitator to the President. In this role he had visibility of all of the key functional areas of the organization, allowing him to expand beyond the classic purchasing roles.
He was promoted to Vice President of Procurement in August 2014. In that role, he directed steel and prepaint purchases, inventory management, and pricing to ensure they tie into overall organizational strategy and customer operational plans. He was promoted again in 2018 to Executive Vice President. This role sees Gary managing sales and procurement teams, guiding and mentoring other executive leaders, and supporting the CEO. His responsibilities require him to maintain awareness of competitive landscape, development and standards, and opportunities for expansion. He uses this information to create more efficiency opportunities, formulate and implement strategic plans for the company, and align the organization around set goals. He enjoys working collaboratively with our sales team and customer base to determine the optimal supply chain strategies given the values of the individual customers.
Gary holds a B.S. in Management from The Georgia Institute of Technology and is a Lifetime Certified Purchasing Manager (C.P.M.). He spent several years as Activities Chair for the ISM Steel Buyers Forum and is a member of the Institute of Supply Management. Gary also actively participates in executive development with Vistage and Dale Carnegie.
In his tenure with Pacesetter, Gary has received both of the organizations highest honors: the Claudia B. Waters Award and the P.A.C.E. Award. He is actively involved in Boy Scout leadership and is an avid outdoorsman. He's a native Georgian who is proud of his farm roots, his wife, and his two sons.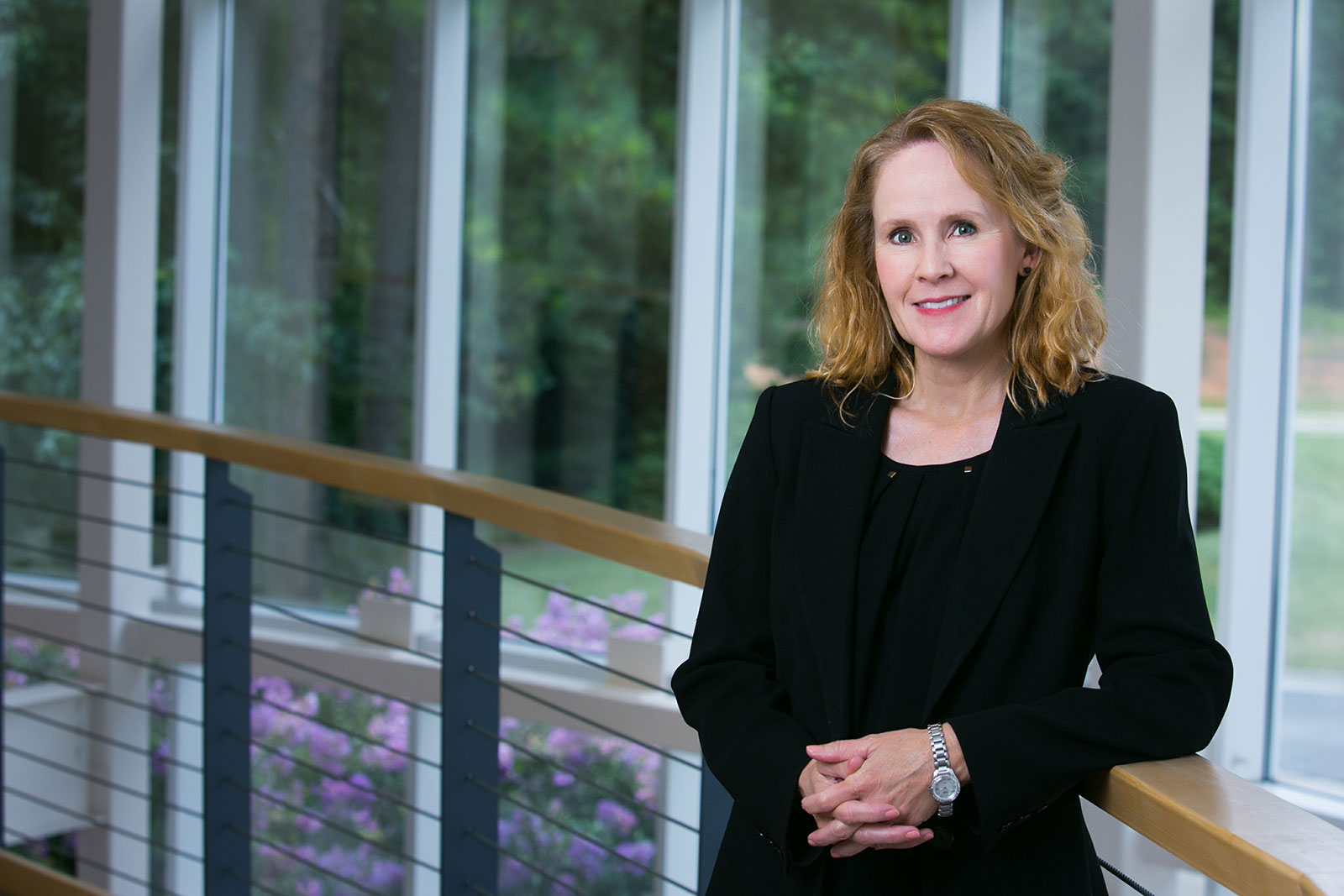 Vice President of Customer Experience
Betsy's tenure at Pacesetter includes working directly with the Vice President of Finance, leading customer service initiatives as a Customer Service Manager, and a Director's position focusing on inside sales support and corporate training initiatives.
Betsy collaborates with all areas of the organization ensuring that Pacesetter's strategic goals and initiatives are aligned. She has been an integral part of the launching and success of many cross-functional initiatives throughout Pacesetter, including automation projects and internal training programs. She drives the Vivid Vision, our corporate strategy, and helps us truly innovate as an organization. Her positive attitude and work ethic has encouraged and inspired generations of new associates. She is a dynamic leader, an idea generator, and supremely represents the Pacesetter Family Culture.
Betsy is the recipient of Pacesetter's prestigious P.A.C.E. Award, and the Claudia B. Waters Award. She has a B.A. from the University of Alabama with a double major in Asian Studies and American Studies. Upon graduating, she lived in Taiwan for a year studying Mandarin Chinese and teaching English as a second language at a private university. This is where Betsy's love of teaching began.
When not collaborating and driving initiatives with high energy at Pacesetter, Betsy is busy with her three children who all participate in team sports. To keep up with her busy and active lifestyle, she runs in half and full marathons supporting various benefits and charities.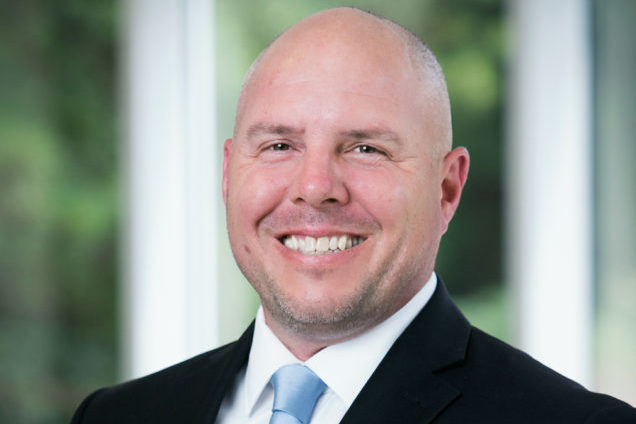 Tyler Grahovec
Vice President of Operations
Tyler Grahovec joined Pacesetter as a Foreman at our Chicago Service Center in 1998 and was promoted to Service Center Manager of our Atlanta Service Center in 1999. Since then, Tyler has continued to dedicate himself Pacesetter, serving in multiple roles including Quality and Technical Services Manager, Director of Service Center Operations, and Director of Operations.
During his tenure at Pacesetter, Tyler helped to implement ISO 9001 Quality System at all locations. As Service Center Manager he was focused on safety, quality, and on-time delivery, which resulted in an 83% reduction of accidents, and the installation of systems which consistently achieve a 97% on-time delivery rate. In 2014, he was charged with rebuilding our Quality and Technical Services Team.
Tyler proves to be a driving force for the Pacesetter team. Promoted in 2017, he currently serves as VP of Operations. Tyler is responsible for our three service centers, our quality and technical services area, and our logistics area. All of which he handles with passion and diligence, helping to optimize each area with rigorous strategies to meet set goals.
Tyler's hard work does not go unnoticed -- in 2000, he was the recipient of the P.A.C.E. Award, which is the highest honor you can receive at Pacesetter.
When he is not leading initiatives and overseeing operations, Tyler enjoys spending time with his wife and three kids. If not with family, you can find him on the ice playing hockey.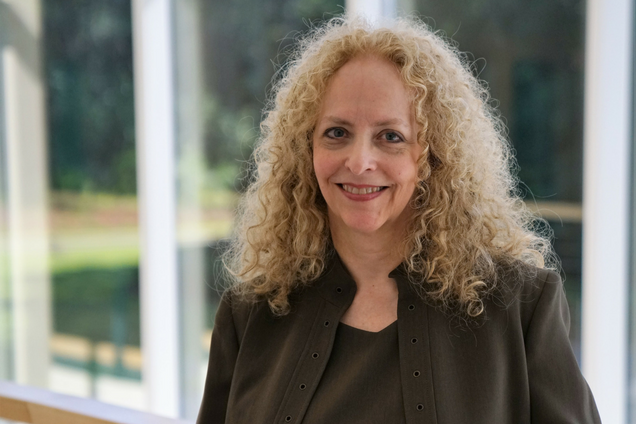 Controller
Rosanne joined the Pacesetter team as Controller in February of 2017. An experienced accounting professional, she is a CPA licensed in Georgia and a member of both the Georgia Society of Certified Public Accountants and the American Institute of CPA's. Rosanne brings over 25 years of accounting leadership experience to Pacesetter. She held previous leadership roles primarily in carpet manufacturing firms, working for such industry leaders as The Dixie Group and Beaulieu of America.
In her role at Pacesetter, Rosanne leads the accounting team and is responsible for all aspects of the finance function. Part of her responsibility is to provide guidance in budgeting and forecasting, and she enjoys working closely with the rest of the team to manage expenses at the lowest level necessary to ensure effective profit management.
Rosanne is a native of Cartersville, Georgia. She received her Bachelor of Music in Piano Performance from Shorter College in Rome, Georgia before later pursuing CPA certification. She still enjoys her musical interests and is a longtime accompanist for churches and choral groups in the area. She and her husband Charles reside in White, Georgia.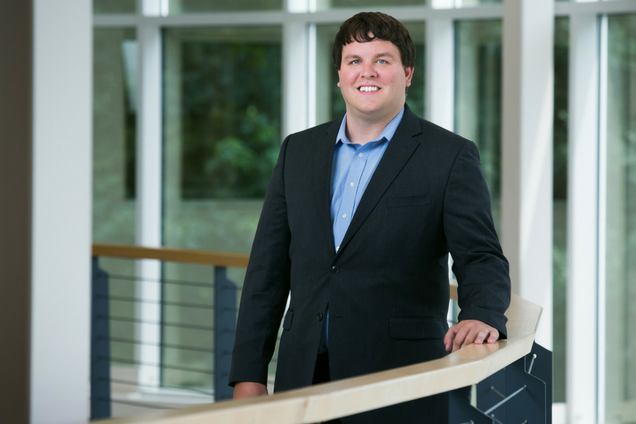 People Area Director
Justin Philipp is a Talent Acquisition and Management Tactician who teams with leaders at all levels of an organization to help optimize personnel strategies. He approaches this task with a specific focus on attracting and retaining the right associate for the right role – the first time. Justin has spent nearly a decade in the Human Resources field, first cutting his teeth in the contingency/agency recruiting arena working within the manufacturing, aviation and automotive industries. Joining Pacesetter in 2012, Justin has led the development of its talent and HR strategies.
Justin currently serves as People Area (HR) Director and a member of Pacesetter's Senior Leadership Team helping to transform the company's present path with a focus on the future. Ultimately positioning Pacesetter as a top employer not just in the steel industry, but against the best companies worldwide.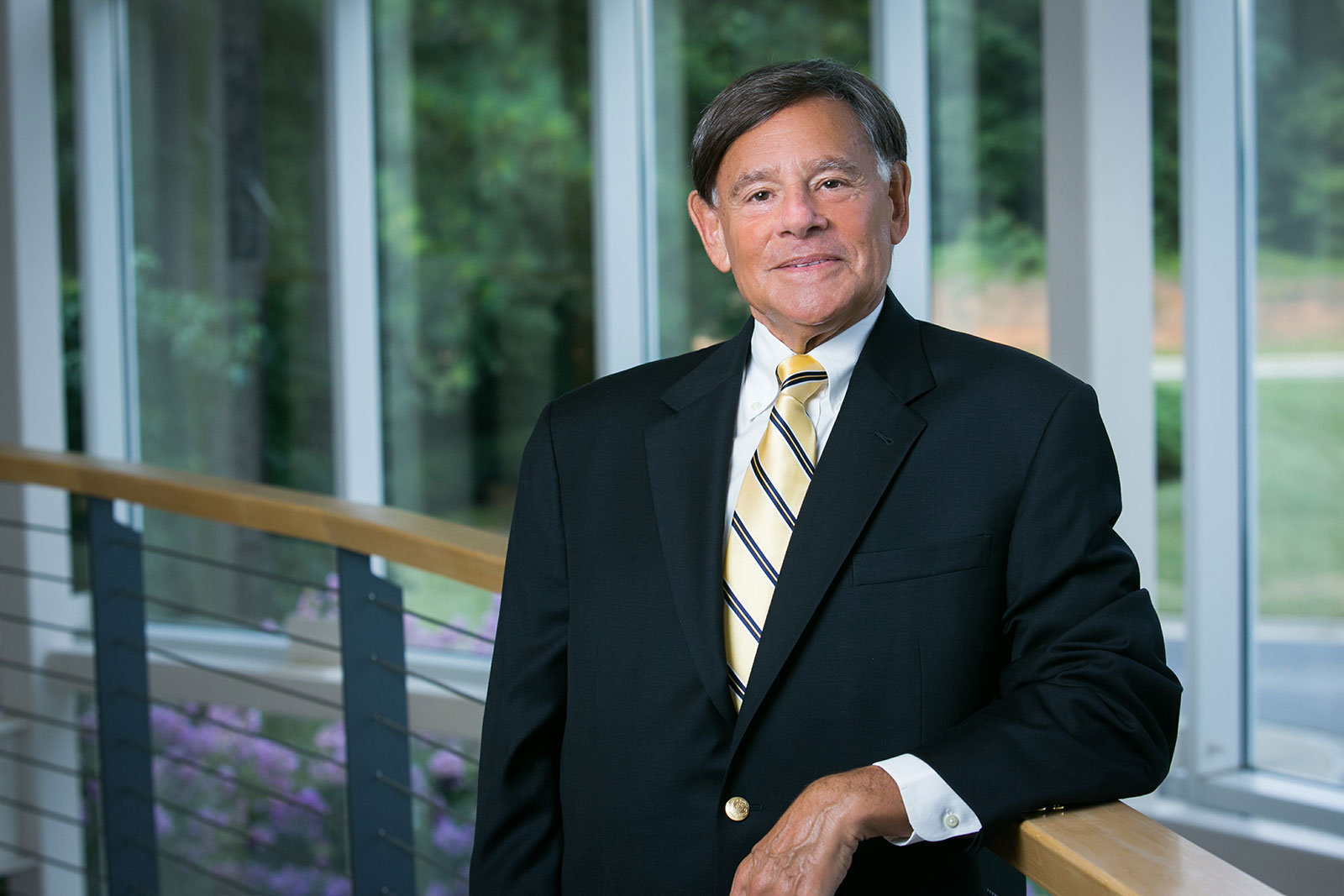 Chief Consulting Officer and Founder
Pacesetter founder Steve Leebow grew up in the steel business working for his family's steel distribution company. In 1977, Steve moved from New Jersey to Atlanta, where he founded Pacesetter Steel Service, Inc.
Steve's initial vision for Pacesetter was small. He wanted to provide for his family. He established the operation's foundation of strong work ethics, a focus on customers, and teamwork. These three values and its ongoing focus on people enabled the company to grow very rapidly. He quickly realized that family was a broader term and encompassed the Pacesetter Associates that he teamed with daily to grow both the business itself and his vision of what they could accomplish.
Steve is a visionary and remains immersed in the operations of Pacesetter, with an immeasurable passion and drive to grow the business he started over three decades ago.
On any given day you can find Steve collaborating and working with associates from all areas of the company and sharing his vast knowledge. In 2009, Steve was the recipient of Pacesetter's most prestigious award, the Corporate Office P.A.C.E. Award.
Steve is a graduate of The Ohio State University, and continues to express his Buckeye pride on a daily basis. Steve is involved with the community and has taken part in building homes, raising funds, and supporting Pacesetter's Big Ol' Shanty's during the Susan G Komen 3-Day.
Steve and Bobbi reside in Atlanta, GA. Steve enjoys watching The Buckeyes, Braves and Falcons as well as spending time with his family and traveling.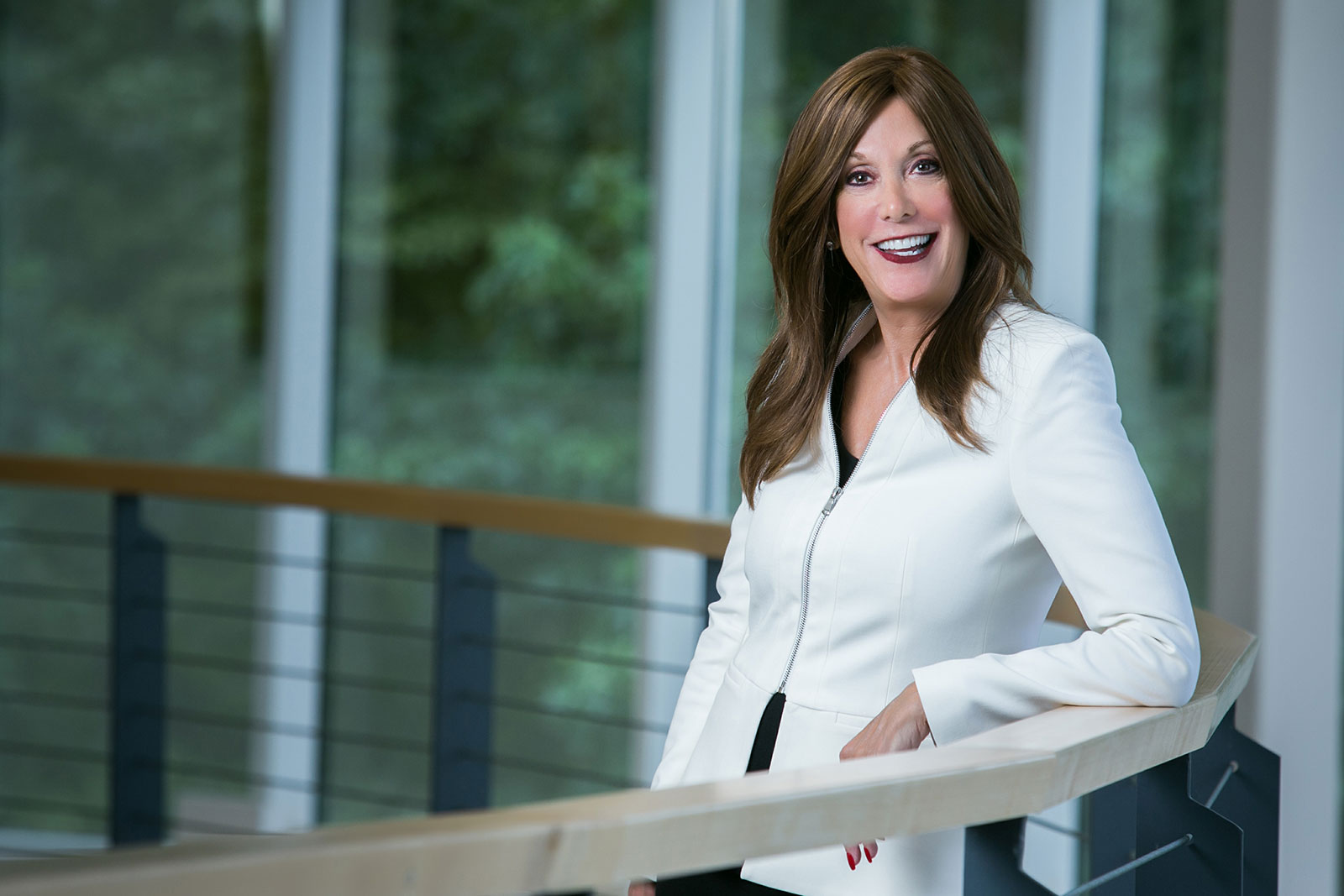 Chairwoman of the Board and Co-Founder
Bobbi Leebow was appointed Chairwoman of the Board of Pacesetter by the Board of Directors in early 2014. She has been involved with Pacesetter in various capacities since its inception in 1977 and shares the passion and drive for the success and growth of the business. Bobbi's forward thinking ideas and creativity bring significant value to the organization.
Bobbi is a graduate of The Ohio State University. In addition to her continued involvement at Pacesetter, she has been significantly involved in servicing the community. Throughout the years, she has supported many local organizations, most notably her commitment to the Crohn's and Colitis Foundation of America, chairing one of their largest fundraisers, the Fire and Ice Ball. Bobbi loves traveling and spending time with Steve, her kids and grandkids.