The Ultimate Customer Experience
Innovation on your behalf.
Departments maintain, while teams are busy changing the world. That is why we have hundreds of associates and zero employees.
And why we keep winning awards like Best Places to Work in Atlanta.
That's why we employ the best and brightest in our industry and insist on a culture of collaboration, optimism, and a winning attitude; because we're a team of innovators.
Our customers and suppliers are on the team too; it's on their behalf that we seek innovation. It's their numbers we're trying to grow.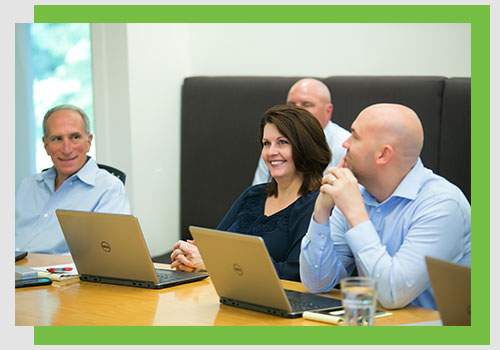 Here's how we place customers first:
Redefines "possible" with custom research and development
Dedicates an innovative team to investigate and drive technological advancement
Drives continuous R&D in supply chain, distribution, and manufacturing information technology
Reviews your specifications for accuracy and cost savings
Analyzes your operations to identify and reduce waste
Develops and implements lean solutions in your manufacturing facility(ies)
Finds the story hiding in your industrial data. Understand the trends with Pacesetter analytics.
A Longstanding History
Strength in Foundation.
In 1977, former CEO Steve Leebow founded Pacesetter Steel Service, Inc.
As a young man, Steve worked in his family's steel distribution center in New Jersey, where his passion for the industry was born and cultivated until he opened our doors in Atlanta, GA in 1977.
Through the first 10 years, Steve grew the company alongside a small but dedicated group of Pacesetter Associates. Collectively, they established a strong work ethic, customer focus, and a dedication to teamwork. In fact, many associates who helped build Pacesetter from its early beginnings still work for the company. Since those humble beginnings, Pacesetter has added equipment, locations, and capabilities to best service the needs of our customers.
In 1997, after 17 years of tremendous growth, Pacesetter relocated corporate offices to our current location in Kennesaw, Georgia, just north of Atlanta.
In September of 2014, Aviva Leebow Wolmer was named Pacesetter's new CEO as Steve Leebow transitioned to COO. With Leebow Wolmer, Pacesetter has expanded its focus on excellence in quality, creating the Ultimate Customer Experience and a commitment to a culture of innovation and technological advancement.
In the Silicon Valley spirit of growth through innovation, Pacesetter has, under Leebow Wolmer's guidance, launched a formal Innovation Implementation Team, a larger than life team-wide vision board called the "Can you Imagine Wall," and a team of associates specifically tasked with driving a cultural atmosphere and daily application of the principles set forth publicly in Leebow Wolmer's Vivid Vision.
For all of these efforts and the countless more that go unmentioned, Pacesetter is today an industry leader in both the science and application of innovation.
CULTURE
We didn't innovate. Instead, we built a self-sustaining innovation machine.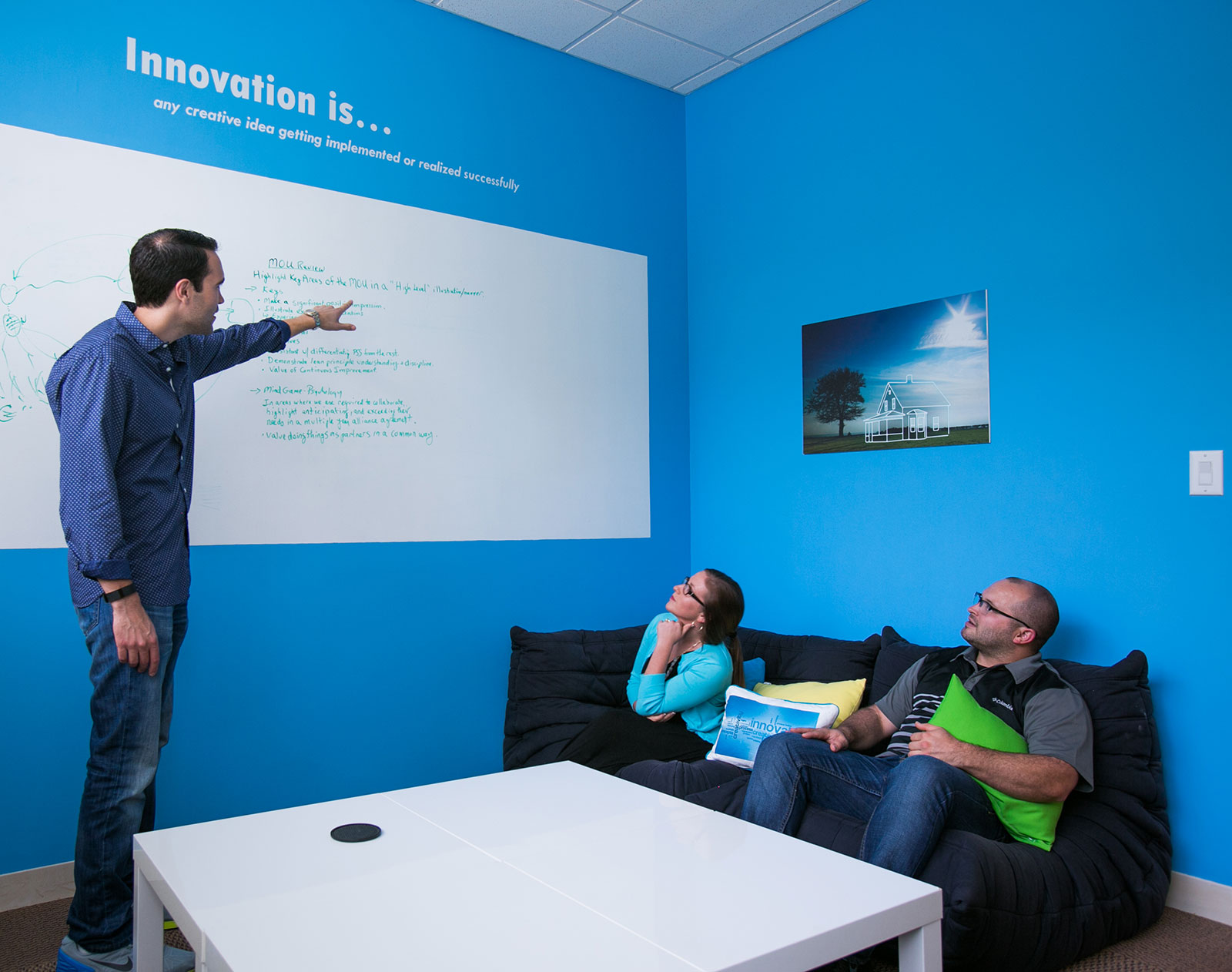 When our team comes to work each morning, they do so with the understanding that Pacesetter is changing the way industries perform. They are impacting People. Families. Communities.
We don't believe in innovation as an act; we believe in it as a world view.
And we don't ask anyone to buy into our visions or plans alone; Pacesetter invests in our teammates in the ways they seek.
All of our dreams, hung on the wall for the world to see; it's a promise everyone at Pacesetter has made – a promise we keep together – to broker into the world our collective dreams. Not for profit, not for our partners alone, but for everyone who shares in our world. Because all of us, and you – we are our purpose.
We didn't innovate.
Instead, we built a self-sustaining innovation machine.
Earned Media and Accolades
Because we are committed to defining the forefront of the marketplace, we are regularly recognized for our accomplishments.
We've earned our fair share of media attention
Worldwide Business with kathy ireland®
FBN as sponsored programming
Fox Business Network as sponsored programming
Bloomberg International as sponsored programming
Aviva Leebow Wolmer named an American Metal Market Rising Star of 2015
Published in Manufacturing-Today, September 2015
Featured in Modern Metals, April 2015
Published article in Coil World, December 2014
Featured in The Fabricator, October 2014
Featured in Wholesale & Distribution 2014
Recently Awarded to Pacesetter
2016 AJC Top Work Places
2016 Atlanta's Best and Brightest to Work For
2015 Atlanta's Best and Brightest to Work For
2014 Quality Leadership Award from Johnson Controls
2013 Daikin Delivery Award
2013 Daikin Quality Award
2012 AJC Top Work Places
2012 Daikin Delivery Award
Dedicated to Our Vivid Vision
"Our advantage is the power of people with a relentless pursuit of new ideas. Truly remarkable people who deliver exceptional solutions to help each and every Pacesetter customer" – Aviva Leebow Wolmer, Pacesetter CEO

When Aviva Leebow Wolmer was promoted to CEO of Pacesetter, she rolled out a document offering Associates and Partners a promise to redefine the focus at Pacesetter. The document, and its ongoing cultural impact, are referred to as Pacesetter's "Vivid Vision."
The Vivid Vision serves as the roadmap for the future of the organization, and the central rallying cry that Pacesetter will innovate. We will be the very best. We will empower one another at every level of our organization.
Visitors often note the associate-curated "Can You Imagine Wall" just inside our front doors. Why have such a wall?
Because we make those dreams come true.