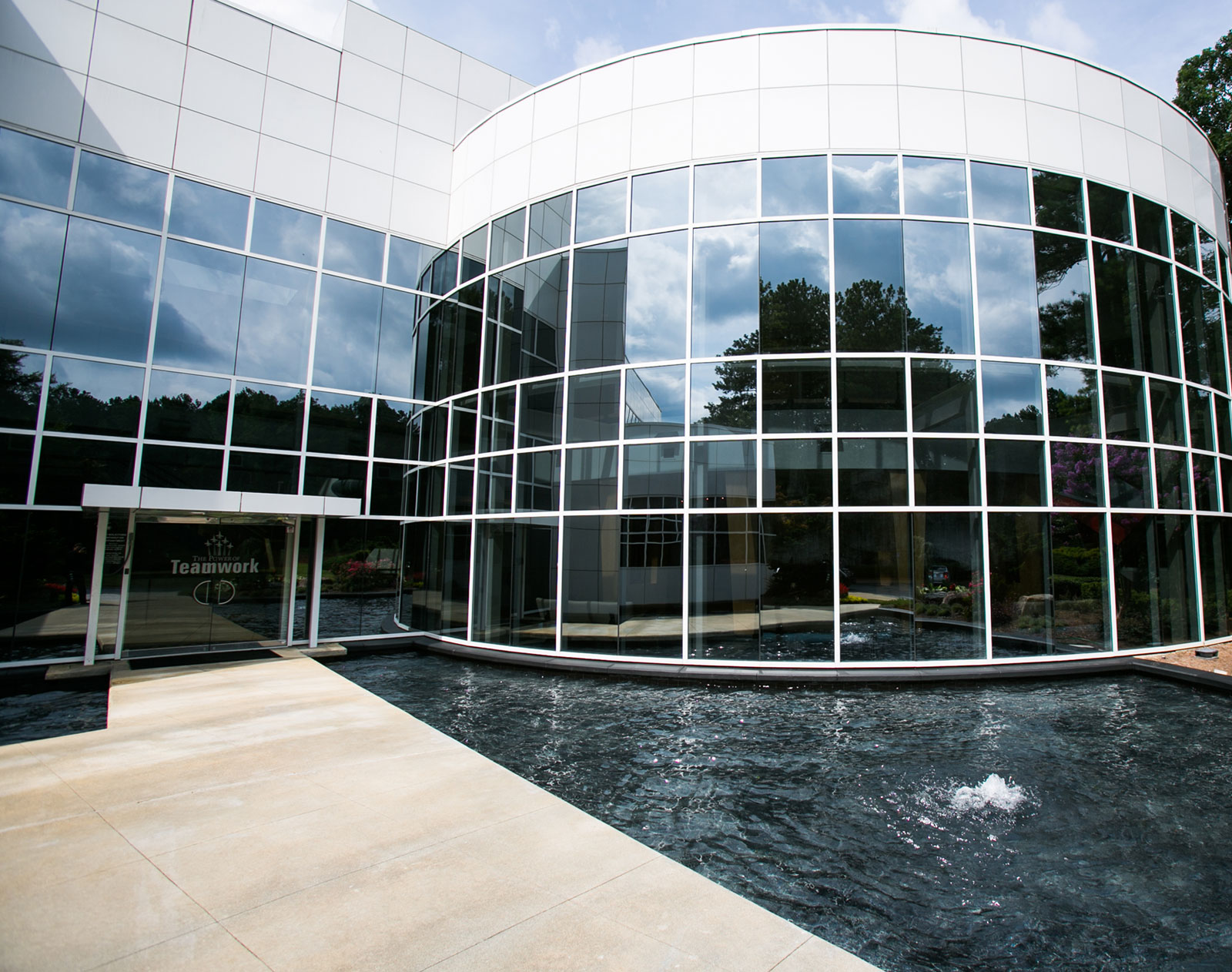 The Pacesetter World Headquarters is a state of the art facility, designed around Steve Leebow's vision of the future. His modern taste of art and distinct eye for details has made Pacesetter the most advanced headquarters in the industry to date. Pacesetter broke ground in 1995 on approximately 26 acres in the historic city of Kennesaw. After the 1996 Olympics, the Atlanta Metro Area grew so rapidly, resulting in a surge of talented individuals who would soon call Pacesetter home.
The World Headquarters walls are covered in history, culture, and the future. A Family Success Wall, that proudly displays the accomplishments of Associate's family members, has come to life. Inside Steel City Fitness you will find Associates motivating each other and promoting a healthier lifestyle. Every day, the 50's style Steel City Diner is populated with Associates engaging in conversation and enjoying one another's company.
Throughout the building customer product is on display, and the Steelseum is a proud showroom of partnerships and accomplishments. Photography of steel being created decorates the facility, and a library dedicated to the history of steel, with books dating back to the 1800's is open to Associates and Visitors.
Heard of the "Open Door" policy? Pacesetter has the "No Door" policy. Aside from the Executive team and People Area Manager, there is not a single Associate who has a door on hinges. The teamwork and dedication radiates off the Pacesetter walls. Literally. Associates are filling the "Can You Imagine Wall" with ideas on how to perfect our craft.
Fun Fact: The ceiling tiles in the Boardroom are the same ones used in prisons.