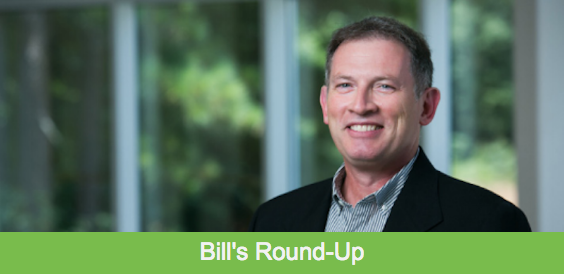 The Dow Jones Industrials crossed the 30,000 mark last week for the first time, just in time for Thanksgiving. New home sales are a little slow. Durable goods orders continue to climb. Gas prices remain low. Steel mills capacity utilization is staying above 70%. Steel imports remain weak. In the automotive world, sales forecasts point towards increases, but it will take a few years to get back to pre-covid sales levels.
-Bill Feier, Manager of World Sourcing
---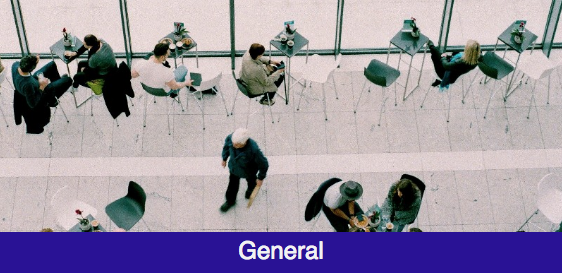 + The Dow 30,000 is a milestone nearly 125 years in the making. The average began tracking the most powerful corporate stocks in 1896, and it has served as a broad measure of the market's health through 22 presidents, 24 recessions, a Great Depression and two global pandemics. Along the way, it also weathered at least two stock market crashes and innumerable rallies, corrections, bull and bear markets.
The blue chip index took just over 120 years to crack the 20,000 mark for the first time in early 2017. It needed just less than a year after that to reach the 25,000 mark on January 4, 2018. Then a massive sell-off in February and March brought an end to history's longest bull market, as the coronavirus pandemic hit stateside. That plunge included the three largest one-day point drops on record in the course of only six trading days in mid-March. Fortunately for equity investors, the bear market turned out to be short-lived. With the Federal Reserve and Congress providing economic relief, the blue chip indexes have recaptured all of their earlier losses, and then some, since that March sell-off. The market is on a roll once again. It crossed the 30,000 mark for the first time in trading last Tuesday.
– New Home Sales fell .3% in October. The average price of a new home was $330,600 and the inventory of unsold new homes is at 3.3 months' worth.
+ Durable Goods Orders jumped 1.3% in October, led by demand for transportation equipment. This is the 6th consecutive gain.
+ Gasoline prices dipped slightly, ahead of the Thanksgiving holiday . West Texas crude increased by 41 cents to settle at $42.15 per barrel. Domestic crude prices increased last week amid growing market optimism that a vaccine for the coronavirus will be available by the end of 2020.
+ Spanish company Quaternium has destroyed its own record for gasoline-electric drone endurance with a 10-hour, 14-minute flight. But how does that stack up against hydrogen and batteries? The current Guinness World Record for battery-powered rotorcraft endurance is 1 hour, 51 minutes, 51 seconds. South Korean company MetaVista mounted a 6-liter liquid hydrogen cylinder and an 800-W Intelligent Energy fuel cell power module to a drone and recorded what stands as the longest ever multirotor flight at an eyebrow-raising 12 hours, 7 minutes and 5 seconds. These are the kinds of figures that are driving the push to make hydrogen the clean aviation fuel of the future.
– Amazon said that more than 19,816 of its frontline workers in the US have contracted Covid-19 since March. The number equates to 1.44% of its 1.37 million workers across Amazon and its subsidiary Whole Foods. Amazon has kept its facilities open throughout the pandemic to meet a surge in demand from shoppers stuck at home. Staying open has proven very lucrative for the e-commerce firm, and has added to the wealth of founder Jeff Bezos, who is the world's richest man. The tech giant's sales soared 40% to $88.9 billion in the three months ending in June, and its quarterly profit of $5.2 billion was its biggest since the company started in 1994. The company said that it "introduced or changed over 150 processes", distributed more than 100 million face masks, and implemented temperature checks at its facilities around the world. Amazon said it introduced social distancing measures and additional cleaning, which "occurs across each site about every 90 minutes". Amazon challenged other companies to make public their own Covid-19 statistics.
+ Deere & Co on Wednesday reported a rise in quarterly earnings, defying Wall Street estimates, as higher crop prices, government subsidy payments and replacement demand lifted sales of farm machines. The maker of John Deere and world's largest farm equipment producer forecast net income of $3.6 billion-$4.0 billion for fiscal 2021 as it expects to benefit from improving conditions in the farm economy and stabilization in the construction and forestry markets. Deere's shares have outperformed the S&P 500 and gained 31% since its last earnings report in late August. Tightening grain supplies and strong demand from China have increased prices for soybeans and corn in the United States by a third since early August. Wheat prices are up by 22% on the back of an increase in baking.
---
– #1 heavy melt scrap is at $249 per ton and #1 busheling scrap is at $300 per ton.
+ Raw steel production was 1,582,000 net tons. Capability utilization rate was 71.5%.
– Iron ore is up to $123 per dry metric ton.
– Zinc prices continue to escalate.
+ Nucor Corp will commission the melt shop at its Frostproof, Florida, rebar micro-mill and strike the first arc at the facility's electric-arc furnace in the first or second week of December. The $240-million facility is rated to have an annual production capacity of 350,000 tons. Employment should reach 250 workers next year.
---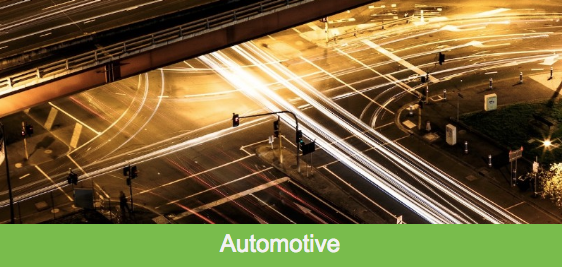 – Automakers worldwide have pointed their businesses in one direction long-term: The future is electric. But what if you don't want to live in that future? Well, if you're a Cadillac dealer, you have an option: Take the money and run. According to Automotive News, GM is offering $300,000-$500,000 to any Cadillac dealer who is not down with GM's ambitious plans to make Cadillac an all-electric brand. CEO Mary Barra last week outlined to investors GM's plan to accelerate the transition to EVs, increasing spending on electric and self-driving cars by 35% to $27 billion in the next couple of years. The Cadillac Lyriq EV's launch has been accelerated to 2022, and by 2030, Cadillac could be out of the internal-combustion engine business altogether.
– Signs point to a solid rebound in sales and production of new vehicles in 2021 and 2022, according to economists from the University of Michigan. Daniil Manaenkov, a U.S. forecasting specialist who said the outlook is for new vehicle sales to climb to 16.3 million unit in 2021. The outlook calls for sales to continue to climb to 16.7 million units in 2022.
+ New Ford CEO Jim Farley wants to rein in rising warranty repair costs that are a key reason why the automaker's financial performance in North America has lagged behind rival General Motors. As part of its new effort to cut warranty costs, Ford has told suppliers it will charge them upfront for half the cost of a warranty problem. Suppliers might get some of the money back if they resolve problems quickly.
Ford's warranty costs for the first nine months of 2020 were more than $2 billion higher than those of GM. Industry officials blame the automaker's higher costs on the introduction of several major vehicle platforms and powertrains, as well as the fallout from the Takata airbag recall that has now also hit GM. Bad parts from suppliers account for about one-third of Ford's warranty costs. In 2012 and 2013, Ford's warranty claims as a share of sales were below 2% every quarter, according to industry publication Warranty Week. But at the end of 2018, warranty costs topped 3% and hit 4.3% in the second quarter of this year. For the first nine months of 2020, Ford's warranty costs totaled $3.87 billion, while GM's were $1.68 billion, according to regulatory filings.
+ Elon Musk's year of dizzying ascents hit a new apex as the Tesla Inc. co-founder passed Bill Gates to become the world's second-richest person. The 49-year-old entrepreneur's net worth soared to $127.9 billion, driven by another surge in Tesla's share price. Musk has added $100.3 billion to his net worth this year — the most of anyone on the Bloomberg Billionaires Index. In January he ranked 35th. His advance up the wealth ranks has been driven largely by Tesla, whose market value is poised to top $500 billion. About three-quarters of his net worth is comprised of Tesla shares, which are valued more than four times as much as his stake in Space Exploration Technologies Corp., or SpaceX. Tesla shares have risen nearly 28% since the Dow Jones index confirmed it would add the company to Wall Street's benchmark index from Dec. 21. Musk unseated an occasional verbal sparring partner in Gates, who the Tesla billionaire has ridiculed on Twitter for, among other things, having "no clue" about electric trucks. The two have also traded barbs over COVID-19. Gates, whose charitable foundation is one of the preeminent bodies backing vaccine research, has expressed concern over Musk's stated suspicion of pandemic data. The year has been a lucrative one for the world's richest people. Despite the pandemic and widespread layoffs, the members of the Bloomberg index have collectively gained 23% — or $1.3 trillion — since the year began.